Article
So many options in a world of choices
Becoming overloaded can be a severe problem. And it's all too easy in the current world we live in. There are almost unlimited options for anything and everything.
In this fast-paced and ever-demanding society, we are flooded with choices. Everywhere you turn, every time you look up, there seems to be another choice for something.
Consider these choices and consider how much has changed in the last ten years.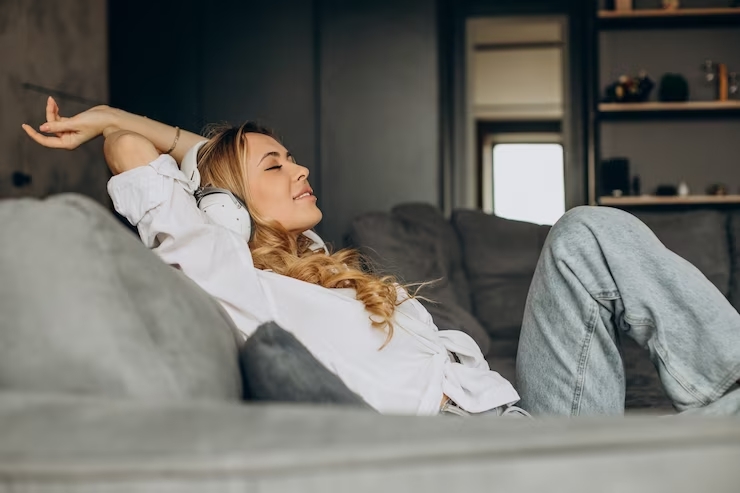 There are currently about 100 social media platforms. Each one wants your attention, your shares, and your likes. Just create a profile and share yourself with the world.
What about streaming television and movies? Well, there are plenty of options here, also. In fact, there are over 200 of them.
200 services, all wanting you to tune in and tune out. You will never want for anything to watch. And it can cover everything from a 5-minute film to a 3-hour movie.
Then, there are all the options for cellular service. The world would not want you to be without access to instant communication. In the United States alone, there are over 80 providers of cellular plans. It's even more accessible than ever to reach out and interact with someone.
This sort of overload doesn't end with technology. It's expanded into everyday consumer products. How many brands of chips can you count in your supermarket? How about candy bars or soda? If you dislike something, it's easy to move along and find something else.
Even when it comes to something as important as your health and well-being, it seems that choices abound. If you have a headache, half a dozen over-the-counter remedies are available. And the same goes for any other mild complaint. Nausea, heartburn, constipation, muscle building, weight loss, and essential nutrition.
Take a leisurely stroll down the aisles of your favorite retail store. Look around in the supplement and vitamin section, and what do you see? A vast sea of supplements, vitamins, powders, shakes, gummies, and pills. There's an ocean of choice.
And the choice isn't limited to the type of vitamins and minerals available. Dozens of brands are trying to gain your trust and earn your money. With all these options, it can be challenging to know which is a reliable company and which are looking to make the most sales as quickly as possible. With this in mind, here are some things to consider when supplementing your vitamin and mineral intake.
Making the right supplement choice.
When looking for the best supplements and vitamins for your needs, it's essential to consider many things. Here are five of the most important factors to consider before you purchase:
Testing: If a company offers you a product that hasn't been thoroughly tested, maybe you should reconsider. A brand that has faith in its product will have no problem verifying the quality and consistency of its ingredients.

Certification: accredited manufacturers should include, at the minimum, a certificate of cGMP. However, any quality manufacturer should exceed these standards. And strive for excellence beyond the basic requirements.

Ingredients: High-quality ingredients and easily absorbed vitamins and minerals should be prioritized. A reputable brand should also limit the use of artificial flavors and fillers. And avoid common allergens.

History: Choosing a company that has long existed would be ideal. A company that has been in business for several decades is difficult to find. It seems that every week a new company pops up. However, a brand that has survived has usually proven they are concerned about meeting customer needs. And in turn, do what it takes to maintain their longevity.

Price: This is where it's easy to slip up. Say you are looking for an excellent all-around multivitamin. And you've narrowed it down to three choices. Most individuals will then choose based on price. However, due diligence pays off in this case. Consider the above factors before deciding on what to purchase. As the old saying goes – "Price is what you pay, and value is what you get."
So, the next time you are confronted with a choice and getting ready to spend your hard-earned money, think about what has gone into your supplement. Consider the time, care, and experience it takes to get something like that right.

You're putting these products into your body, hoping they improve your health and quality of life. So it pays to take the time and perform research. The following is a company to consider if you are looking for nutritional and supplemental products. And their long history is a testament to their commitment.
Seven decades of quality.
Since 1949 Kirkman® has been manufacturing nutritional supplements. In that vast expanse, they have become the leader in products designed especially for those with specific dietary needs and sensitivities.
Kirkman has long been considered a leader in this field, and its reputation as a quality manufacturer is second-to-none. They have invested heavily in the latest technologies and equipment to ensure their customers receive only the finest available products.
And if that wasn't enough, in 2011, Kirkman introduced the Ultra-Tested® line of products. These products are subject to the most rigorous purity testing in the nutritional supplement industry. This testing checks for environmental contaminants and far exceeds FDA requirements or any current commercial standard testing.
Here are the things Kirkman tests for that the FDA doesn't even require:
Up to 24 different heavy metals

Bacteria, yeast, and mold

Allergens - including Casein, gluten, eggs, fish, shellfish, tree nuts, peanuts, wheat, soy, and sesame.

Harmful chemicals such as – insecticides, fungicides, herbicides, biocides, endocrine disruptors, and other harmful chemicals.
Constantly pushing the boundaries of quality and effectiveness, Kirkman has developed over 400 formulations in the last 50 years. This ensures that they are continually meeting the needs of their customers with greater variety and continual improvement.
Here are two choices from Kirkman that highlight their passion for excellence and continued status as one of the most respected providers of nutritional supplements.
Magnesium Bisglycinate
A recent report stated that 18 – 40% of the population is low on magnesium. As an essential mineral, proper magnesium levels can help you achieve restful sleep and relaxed muscles.


Magnesium glycinate has been clinically proven to cause far fewer problems in the digestive tract than in all other forms. In the past, one of the drawbacks of taking a magnesium supplement was its effects on your digestive system. This appeared mainly in the form of loose stools.
Like all Kirkman products, the quality is second-to-none and boasts the confidence-inducing Ultra-Tested® standard.
This magnesium supplement also allows for superior absorption, part of the Bio-Max series of supplements that use ingredients proven to be the best absorbed and most bioavailable.
For those looking to improve their magnesium levels, relax their muscles, or alleviate cramping, this product is for you. Here are a few beautiful reviews from happy customers.
Good Stuff – Helps with sleeping well, and helps to keep you regular. – Amazon user.
Excellent Supplement! - I love this supplement and trust this company implicitly. Kirkman is recommended by my son's doctor. – Becca
It absorbs better and keeps my blood levels at the lower end -
I have been using this product for quite a while. It is absorbed better and keeps my blood levels at the low end of normal. I had a kidney transplant and my new kidney filters out Mg at a high rate. This product is better than others I have tried. – Amazon user.
If you or someone you know could benefit from optimal magnesium levels in their body, consider this thoroughly tested and gentle form from Kirkman.
And, of course, their offerings don't stop there. Kirkman has more than 150 high-quality supplements and formulations for all needs, including formulas for the youngest among us.
Prenatal Advanced Care


Like all their products, this prenatal vitamin supplement is cGMP (Good Manufacturing Process) certified and has been through the rigorous Ultra-Tested protocol.
It is hypo-allergenic and vegetarian and carries the Kirkman quality that's been constant for over 70 years.
Give the developing fetus and mother all the vitamins and minerals they need to thrive with this excellent product that boasts 100% 5-star reviews.
Consider your choices carefully.
As you think about your health and well-being, choices must be made. And it is readily apparent that there are more choices to be considered than there used to be.
However, think about sticking with a company that's been in the business for a long time. Find one that has been at the forefront of testing, purity, and quality for decades. A company that holds itself to a higher standard than others.
Kirkman makes itself stand out as an easy choice if you consider these factors. They have been here for decades and will be here for decades to serve the nutritional needs of their customers. Visit Kirkman today and make an intelligent choice in your supplement products.
* In partnership with our friends at KIRKMAN®* Photo courtesy of KIRKMAN®
* These statements have not been evaluated by the Food and Drug Administration. These products are not intended to diagnose, treat, cure or prevent any disease.
* The information available on ewellnessmag.com, including text, graphics, and other materials is for informational purposes only. Reliance on any information in ewellnessmag.com is at the user's own risk. Sponsored product placement may appear in the article. The visitor of this website acknowledges that the information available on or through ewellnessmag.com is not and is not intended to be a substitute for professional medical advice. Copyright © 2023 Brawo Press, Inc. All rights reserved.
---