Article
Is sleep vital for creating better health?
Good-quality sleep is vital for creating better health. When you get a good night's sleep, it is not just your physical body that benefits- it is your entire being. Think about it, how awful do you feel mentally and emotionally (as well as physically) when you don't get enough rest?

Pretty awful, right! Even with a little nap through the day, there is nothing that beats a sound, straight 7 or 8 hours sleep. However, many of us are not getting enough sleep and this affects our ability to manage our day and feel good as we do it.
A lack of sleep can seriously impact your health and wellbeing in numerous ways, including the following:
Weakened Immune Function

Digestive Issues

Lower Sex Drive

Increased Stress And Anxiety

Heart Health And Blood Pressure 

Weight Gain 

Increased Risk Of Disease, Such As Type 2 Diabetes 

Increased Risk of Human Error, Such As Slow Reaction Times When Driving
Poor sleep or a lack of sleep affects every bodily function within the body. It heightens inflammation and impacts your body's natural ability to regenerate and heal. Studies have shown that more Americans are now sleeping 6 hours or less per evening. So, there is little doubt that this sleep deprivation could be a major factor in poor mental, physical and emotional health.
The good news is that, as with most things, there is the potential for improvement and change. If your lifestyle is manic and leaves you sleep-deprived, the time to do something about it is now! 
Any significant changes must be considered as a lifestyle change; it would be incredibly difficult to maintain momentum without due focus and diligence. So, just as you endeavor to eat better, exercise more, you can also apply some care toward your sleep routine! Of course, many sleep aids can assist, some over-the-counter remedies can be useful in the short term, but it is the long term that makes the difference and enables you to create a higher level of health.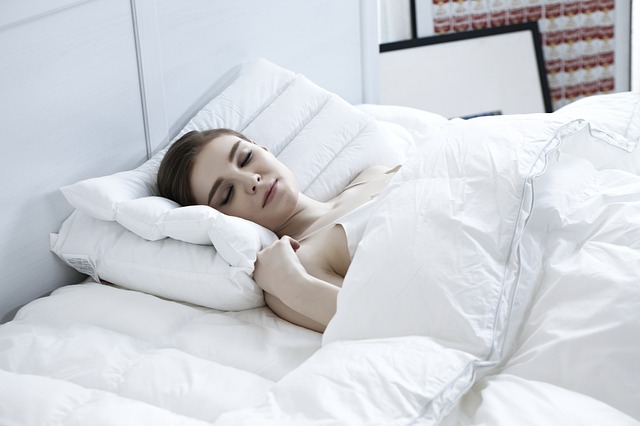 Natural remedies, meditation, and relaxation techniques are solid starting points and can paint a picture for long-term change- so you can sleep better and feel better! Inspiro LLC is committed to helping you make changes!
Inspiro, LLC, was created to help with the natural relief of many ailments. This relief can help to put the wind in your sails and an extra bounce in your step! Inspiro LLC's aim is to help to relieve pain, improve sleep, and generally help their customers live a better overall quality of life. 
Inspiro LLC wants to take you to a higher state of health and create a "Legacy of Love". The owner of Inspiro LLC, John, aspires to make a difference in the world and not just make a living. He truly wants to help people. He balances his life based on Four (4) Foundational Values of "Being" as follows:
Spiritually Sound

Physically Fit

Financially Secure

Emotionally Stable
Better Health
The products sold by Inspiro, LLC. aim to take customers to higher health. As for the founder of Inspiro, LLC – "Johnny P" is a native Coloradoan. He is a family man with three grown children and several grandchildren. The Inspiro, LLC. business was started a couple of years ago and is dedicated to John's mother Judy, who died of cancer in 2019.  
It's John's passion to help customers to live a higher quality of life and take customers to a higher and better place by taking care of mind, body, and spirit – with the idea that the inner body is just as important as the outer body.  
CBD Intensive Relief Rub
One of Inspiro's most popular products is a High-Quality CBD Intensive Relief Rub which is a natural and alternative choice to help relieve chronic pain, discomfort, minor aches, sore muscles, joints, stiffness, inflammation, and more. 
​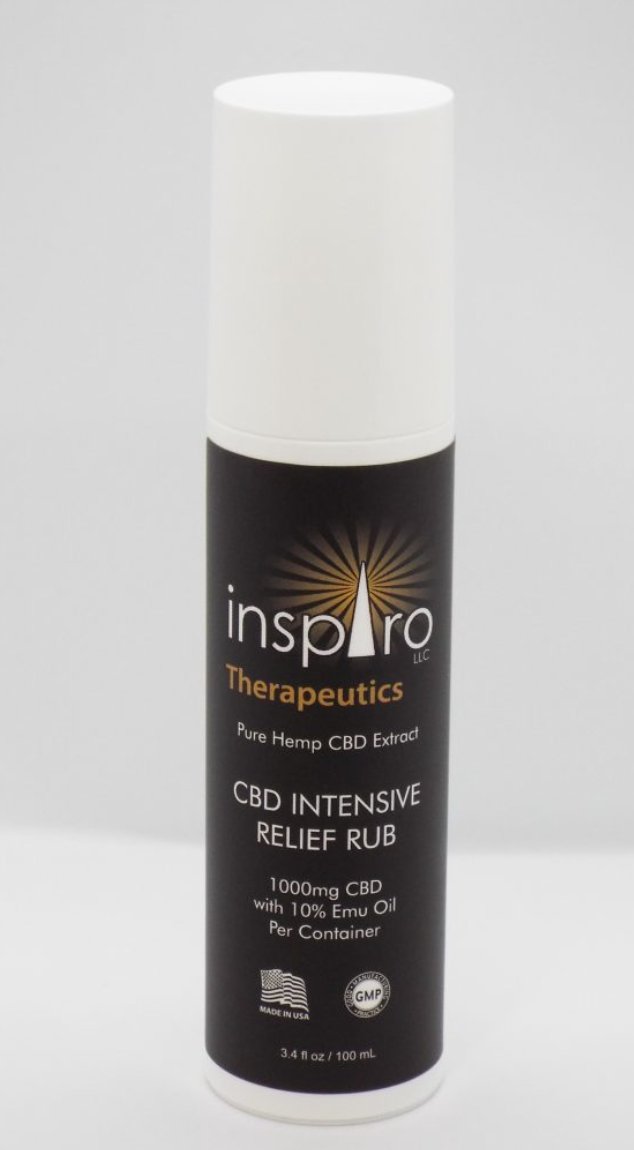 This particular relief rub has 1000 mg of CBD and 10% Emu oil per Airless Pump bottle.  

Hemp has been said to have many medicinal properties that many believe are just beginning to be discovered. (Personal results will vary with the use of this product). 

The hemp is grown organically. No pesticides are used. No heavy metals are used. 
The Owner of Inspiro, John, uses this particular relief rub regularly for his knees before and after planning soccer and basketball.  
Sleep Support Capsule
Inspiro's Sleep Support Capsule product has been very popular with anyone looking to improve their sleep.  
Inspiro LLC tells us that there will be a new sleep support formulation coming up in the next month to further improve this product. This improvement will add in 3 mg of CBN to aid further with sleep support.  
CBD is a natural sedative to assist further with sleep. John (Inspiro LLC) also uses this product regularly and told us that he tests and or uses every product he sells before he puts it on the market!
These products are made in a State of the Art – FDA/GMP Certified Laboratory. The FDA has not yet created a recommended daily intake (RDI), which means there is no guidance for an official serving or dosage size.  
"Since there isn't a dosage that applies to everyone – or any kind of "one size fits all" dosage, there will be some trial and error by you to find your proper and personal desired effect dosage. We do not claim that our products reduce stress, arthritis, muscle pain, migraines, anxiety, sleeplessness, and inflammation – but our customers tell us that regular use of our products is a natural and choice alternative to over the counter (OTC) prescription remedies"- Inspiro LLC
Inspiro, LLC sells on Amazon and they also have their website where they sell their CBD products. Right now, the Inspiro, LLC online store sells Pain Relief Rubs, Sleep Capsules, and Hemp Isolate Powder (which is pure CBD). Many small business owners buy the Hemp Isolate Powder – which is pure CBD - to make their pain relief creams, tinctures, gummy bears, sleep aids, and other products that provide some relief assistance for their customers base.
Inspiro LLC hopes you'll enjoy their products and hopes you can live the best life that you can live -with wellness, health, and happiness. More products will also be available from Inspiro shortly. Onward and upward!!
* In partnership with our friends at Inspiro, LLC. * Photos courtesy of Inspiro, LLC.  
* The information available on ewellnessmag.com, including text, graphics, and other materials are for informational purposes only. Reliance on any information in ewellnessmag.com is at the user's own risk. Sponsored product placement may appear in the article. The visitor of this website acknowledges that the information available on or through ewellnessmag.com is not and is not intended to be a substitute for professional medical advice. Copyright © 2021 Brawo Press, Inc. All rights reserved.
---