Article
The Inner You!
The search for better health means we are continually seeking ways and means to look better and feel better too. As the health and fitness world is a highly aesthetic place, we tend to focus more on what makes us look better outwardly, sometimes at the cost of what benefits us internally.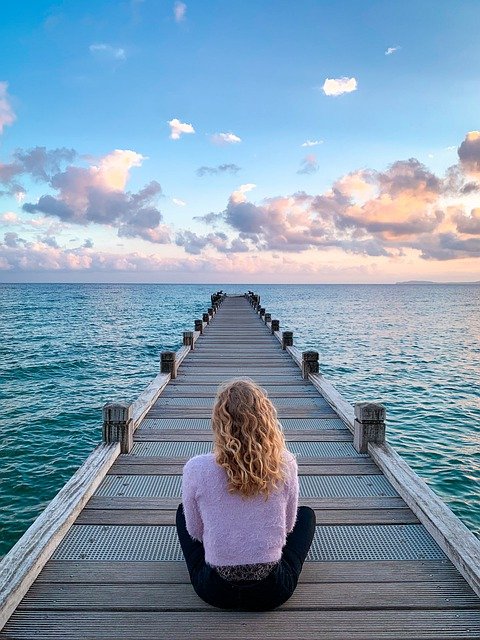 Our outer appearance is often a good indicator of our inner health so to promote overall wellbeing we need to look to the inside first. The inner you is just as important as the outer you; by having a focus on your well-balanced health goals you can gain better results as you progress toward a healthier, happier life.
Looking after the inner you
Looking after what is on the inside means finding ways to protect and support your body and its fundamental processes, such as immune and digestive function. For the most part, this comes down to nutrition and how well you feed your body.
Nutrition is an area many people struggle with and this can cause several issues in terms of actually getting it right! There is so much information and sometimes it is easy to get confused or follow a nutritional diet that may not suit you or your health objectives. In this case, the best way to correct your nutritional habits and behaviors is to go back to basics and keep things simple!
Here are some tips for you!
Think about your lifestyle. Often, we make changes to our nutritional behaviors that may not be in line with what we need for our particular lifestyle. For instance, we all have different jobs or work roles, some are sedentary and others are more active. People with more active lifestyles may need more support in terms of their energy demands and maintaining a stress-free or stress-minimizing directive. 
What is in your kitchen? Sometimes, we make drastic efforts to control and manage nutrition when out and about through the day, and yet when we get home it all falls to pieces! Any adjustments that you intend to make to your nutrition need to begin at home in your kitchen. This may mean picking apart your cupboards and food storage spaces and getting rid of what you don't need to replace it with what you do need! Home is where we are most comfortable normally and it is most likely where we'll fail at our efforts to eat better! (Check your treat cupboards!) 
Find the right support! As human beings, we are notoriously creatures of comfort and changes can be hard to maintain. It usually takes an average of 21 days to form new habits and the more support you have, the easier that transitional period becomes. Check-in with family and friends, what are their goals? Are you able to support each other? Added to this, look out for companies that can provide you with the support that you need in terms of information, guidance, and supplements. 

Hopefully, these little pointers have helped you! Building a stronger, more vibrant body is a worthwhile task, and the inner and outer you will thank you for it! Body Kitchen believes in what is better for you.  

Body Kitchen 
is a continuation of your kitchen; the place where a healthy body and beautiful mind start.
Body Kitchen is where comprehensive nutrition is the main ingredient of ageless skin and hair, the building block of strong muscles and bones, and the core of every health system designed to keep us well.
"We serve up innovative supplements just the way you want it—made with healthy, wholesome ingredients in their purest form and endorsed by modern-day science. The product of a health-minded team of nutritionists and cellular biologists, Body Kitchen believes that vitamins, minerals, and antioxidants are not just bundles of molecular compounds. They're game-changers, life enhancers, and they give us better days"- Body Kitchen
From farm to the lab to the kitchen, Body Kitchen oversees every step. They are constantly striving for a higher standard of excellence so that their formulas can deliver a superior level of wellness. With this ethos in mind, Body Kitchen developed two natural solutions that boost your inner health and outer glow.
Youthful Beauty: A popular skin beautifier in a convenient capsule 
"Collagen powders have become essential to a woman's "skincare from within" routine. It's no surprise that our Youthful Beauty collagen powder, with its high concentration of collagen, antioxidants and moisture-locking hyaluronic acid, is our most popular collagen formula"- Body Kitchen
Sometimes making a smoothie or concocting a collagen drink is not convenient, and you may not want or need the extra calories that day. Body Kitchen took their same formula that supports skin firmness and elasticity and put it into capsule form. The result is a quick, convenient, and no-fuss way to nourish your skin! 
Youthful Beauty collagen works in 3 ways to fight visible aging from the inside out:
Boosts skin firmness and elasticity for smoother, younger-looking skin locks in moisture for increased suppleness and a fresh glow

Combats wrinkle-causing free radicals with powerful antioxidants 
Collagen is the support structure of the skin and other connective tissue; it is found in joints, muscles, and bones. It's the most abundant protein in the body and is tasked with providing shape, strength, and structure. However, as we age, collagen tissue slackens and the production of new collagen slows down- which is why it's important to ramp up synthesis from the inside!  
Youthful Beauty boosts firmness and elasticity with a combination of grass-fed and marine collagen that's 30 times more concentrated than other collagen ingredients. Through a patent-pending process, it uses natural enzymes to isolate two tiny di-peptide molecules that makeup 57% of total amino acids—the "bricks" that form collagen tissue.* The unique composition of these molecules allows for optimal absorption and more beauty benefits.



GET NOW - 20% with code: "WELLNESS20"


Because Youthful Beauty is uniquely designed just for skin, it's boosted with powerful hydration and plant-based age-fighters. Hyaluronic acid is the skin's best friend. A natural compound found in skin, it locks in moisture at the surface to revitalize dull, dry skin and restore a visibly supple appearance.
Plus, resveratrol fights free radicals that lead to premature aging and black currant extract enhances collagen absorption.
Vitamin C Shield: This Supplement Provides Higher Absorption for Better Results 
The citrus vitamin is a nutrient that needs no introduction. Also known as ascorbic acid, this age-fighting antioxidant is as reliable as they come with over 11,000 studies on its health benefits, ranging from brighter skin to better memory.
Perhaps Vitamin C's best-known benefit is its ability to fight pathogens and improve natural immune defenses. Studies show that it activates immune-boosting and "natural killer" cells (clinically known as NK cells) and other white blood cells that help destroy harmful pathogens.
"While Vitamin C's cold-busting record is indisputable, there's a big problem with many vitamin C supplements: our bodies absorb less than half of what we take. So we created Vitamin C Shield"- Body Kitchen
GET NOW - 20% with code: "WELLNESS20"

 

This supplement is a high-potency formula designed for optimal absorption that features:
Patented, plant-derived quercetin to boost bioavailability

Black pepper extract for 30% higher nutrient absorption



 
Made with non-GMO ascorbic acid and no synthetic ingredients, Vitamin C Shield has two secret weapons for boosting absorption: quercetin—a protective flavonoid concentrated in onions—and black pepper extract. These complementary antioxidants act as a 'power boost' for absorbing vitamin C. And together they support healthy natural defenses and whole-body health. 
"Body Kitchen is where strong bodies are made! We provide pure, edible wellness for your skin, muscles, and more. Bring the inspiration and we'll bring the goodness!"- Body Kitchen 
 

* In partnership with our friends at Body Kitchen
*
 Photos courtesy of Body Kitchen
* The information available on ewellnessmag.com, including text, graphics, and other materials are for informational purposes only. Reliance on any information in ewellnessmag.com is at the user's own risk. Sponsored product placement may appear in the article. The visitor of this website acknowledges that the information available on or through ewellnessmag.com is not and is not intended to be a substitute for professional medical advice. Copyright © 2020 Brawo Press, Inc. All rights reserved.
---