Article
The Health Power of MCT's
MCT's, also known as Medium Chain Triglycerides are fats that are commonly extracted from our beloved coconut oil. Yes, they are fats- but very good ones for you!  We all know the wonders of coconut oil. It's a powerful anti-inflammatory, antimicrobial, anti-fungal, anti-viral, and anti-bacterial food. MCT's takes things one step further on that health directive. Around 50% of the fats in coconut oil is derived from MCT's. 
MCT's are a shorter length of fats or triglycerides and carry a whole host of benefits for your body. They are easily digested and can provide a big boost to your health, typically, they are added in supplement form to smoothies, coffee, energy bars, healthy pancakes or salad dressings.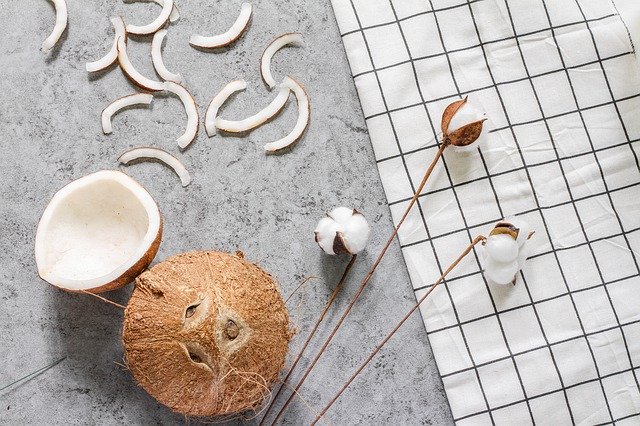 There are many benefits to including MCT's as a part of your daily diet. It is a natural supplement that works extremely well with your body. MCT's are used as a source of energy rather than stored as actual fat. The intake of MCT's can help people following a ketogenic diet stay in fat-burning mode or ketosis. But MCT's aren't just for people following a ketogenic diet. 
MCT's can prove helpful for anyone that is committed to naturally improving their health, vitality, and performance overall. MCT's can be more powerful for your health than coconut oil because they compound the high function of MCT's that are derived from coconut oil. 


 
The Health Power of MCT's include: 
The list of benefits is plenty and more studies are on-going on the benefits of MCT's. Nowadays, many MCT's are on the market in supplements. But not all of them contain all three chains of MCT's. When they do, it is a superior form of a supplement. 
Why do you need all three chains of MCT's? 
C8-Caprylic Acid- An Energy Enhancer 
C8 is the key energy booster. It will almost instantly transform into ketones when absorbed in the body, giving you a quick boost of energy, and with no crash. Even a few minutes after drinking it, you will find that your mental clarity, alertness, and physical performance is improved. It will also help with digestion as it can actually kill bad bacteria such as Streptococcus and E. Coli.
C10-Caprylic Acid- An Anti-Fungal/Immunity Booster 
As the C8 is killing harmful bacteria, the C10 is knocking out fungus in the body. Even candida cannot stand up to the power of C10 as it fights to eliminate the fungi that are causing a host of digestive issues in the gut. When combined with the C8 and C12, C10 will increase your HDL's (good cholesterol) which in turn will boost immunity- especially in children who receive their MCT's through breast milk.
C12-Lauric Acid- An Anti-Microbial that Aids in Weight Loss
You will find many brands of MCTs leave out the C12 but it is actually the most powerful anti-microbial element of all three, killing measles, staph, E. Coli and others. C12's properties go a long way in fighting acne, as well. It's also a great aid for weight loss. You will love the way swapping some of the fat in your diet with C12 helps you to eat fewer calories, maintain better eating habits and lose weight. 
MCT's are a valuable health supplement for many of us. MCT's turn us into health junkies! Here we look at Earth Junky, a company committed to cleaning up our health and the environment. 
Being an Earth Junky is a state of mind! As a company, Earth Junky show a great deal of pride in their MCT oil. They want the best for everyone, in body and at home, they refuse to sacrifice sustainability- hence their name! 
Earth Junky is a family-owned business and they are involved in every aspect of their products. They are very fortunate to be parents to three healthy kids and shop with their Earth Junky Produce Bags. Their MCTs go into their smoothies and pancakes just as often as they go into their coffee. Earth Junky products all which promote a clean body, clean planet and a sustainable lifestyle for their family and yours.
"We are a community of like-minded individuals who might be practicing yoga, pursuing a zero-waste lifestyle, following a keto diet, addicted to crossfit, on a weight-loss journey, striving to reduce their carbon footprint, or seeking more natural energy. Regardless of our obsession of choice, we all have one thing in common: Earth Junkies are committed to clean living, for themselves, for their loved ones, and for the planet"- Earth Junky
And that's not all, Earth Junky also have a number of new and exciting products in the pipeline!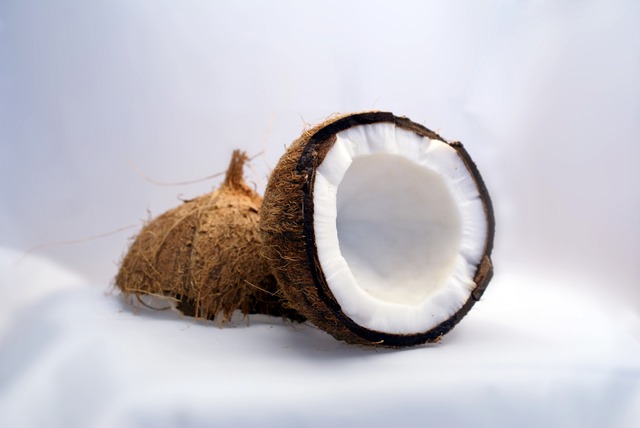 Earth Junky Commitments
Earth Junky is set apart from other brands due to their on-going commitments to building a better you and a better world! 
Ingredients and materials are organic, fair-trade and sustainably sourced. Earth Junky believes in reusable- not disposable. They are committed to sustainable packaging. For instance, their pouches are made from recycled materials and are themselves 100% recyclable. And their serving scoops are made from 100% biodegradable wheat straw. 
You will never see Earth Junky products in a plastic tub or a polybag.  
By buying products that are sourced with sustainable, long-lasting materials and using them in place of their disposable counterparts, you will find that your favorite things become not the most indulgent, but the ones that make you an Earth Junky. 
Earth Junky's MCT Oil Powder 
No two MCT products are the same. And Earth Junky's certainly doing stand out. Here's why! 
Firstly, Earth Junky truly believes in a clean home, a clean body, and a clean planet. That's why they package this product in a recycled pouch and give it a biodegradable scoop. Plastic tubs are not the way to go for a consumer who cares! On MCT's, other brands may deliver only 50% MCTs and the other 50% is some kind of inferior binder. 

Earth Junky contains a superior 70% pure MCTs & 30% beneficial, organic tapioca dextrin blend. The Tapioca Dextrin is a fiber-based prebiotic which feeds & sustains the healthy bacteria in your gut. 

Earth Junky MCT Oil Powder gives you three Medium Chain Triglycerides and a full spectrum of benefits. The C8, C10, C12 trio is very powerful and is rarely found in other inferior brands.

Earth Junky is the premium choice, crafted with MCT purity in mind and not a watered-down variant.
"MCTs are a great way to supplement the diet of a person of any age. We make sure our grandparents are stocked with it, we put it in our kid's smoothies and we also consume it daily ourselves, as a creamer in our coffee or a scoop of goodness in smoothies. You can add it to your pancake batter, marinara sauce, oatmeal…you name it! Earth Junky MCTs are so easy to consume and such a good value that there really is no excuse to skip them! From our family to yours…ENJOY!"- Earth Junky 
*

 In partnership with our friends at 

Earth Junky

  

*

Photos curtesy of Earth Junky



* The information available on ewellnessmag.com, including text, graphics, and other materials are for informational purposes only. Reliance on any information in ewellnessmag.com is at the user's own risk. Sponsored product placement may appear in the article. The visitor of this website acknowledges that the information available on or through ewellnessmag.com is not and is not intended to be a substitute for professional medical advice. Copyright © 2019 Brawo Press, Inc. All rights reserved.
---