Article
Super Health Tips for 2021!
2021 is just around the corner! There is no better time to start making healthy moves toward a better you… start now and you will not regret it!  Here are some great tips to help you make substantial changes from now and into 2021!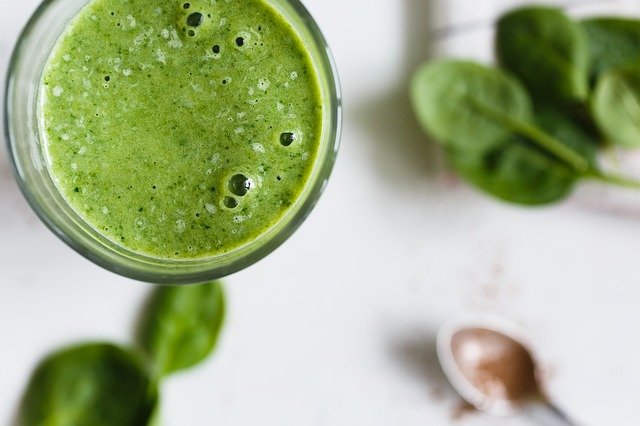 Image by Konstantin Kolosov  
Nutrition is a key player in any health initiative; it is vital for health and wellbeing. 
Lifestyles and food are just not the same as what they were a few decades ago and far beyond. As times continue to change, we must change with them. Modern living has disrupted the natural flow of the body in many ways. For instance, we work longer hours now, work in more stressful jobs, or have higher demands on our time, and food has changed immensely, including how it is grown, prepared, and packaged.
If we cannot adjust our work, family, and social life to create healthier lifestyles, then we need to adapt to them so that we maintain our health and continue to improve it. Ultimately, we continue to improve our health through initiatives that help us to support ourselves better.
Try the following to improve your nutrition:
Prepare your meals ahead of time. Yes, it may feel like a bit of a drag initially but once you get into the habit of prepping your meals it becomes a behavior, almost like second nature.

Balance out your meals. Ensuring you receive enough fruit and vegetables, dairy products chicken, and fish is crucial. Balancing your meals helps you to manage your weight and ensures you get enough carbohydrates, fats and proteins, vitamins, and minerals needed for your body to function well! 

Supplements. Supplements are especially helpful for anyone on a restricted diet, such as vegan or vegetarian. Natural supplements are a useful way to support your body when your nutrition needs a helping hand! The fact is, food is not as natural or pure as it once was. Even with the best efforts, it is still hard to get the nutrients your body needs from food alone. 
Food is more heavily processed nowadays or preserved to increase its shelf life. Supplements can be extremely beneficial to help you improve your health. This is not to say you should stop eating well and rely on supplementation for all you need. Life is about balance, and supplements can help you maintain or find nutritional balance.
Keep Making Healthy Changes! 
Healthy changes that we can make to our lives daily enable us to progress, albeit slowly or gradually. Not changing enough sends you into a plateau and big changes can often be too much of a shock to the system.
However, small, and seemingly insignificant adjustments can help to inch us forward. Here are a few tips for you!
Apps! There are numerous applications that you can download to your smartphone to help you stay healthy. They may be geared toward your fitness level, maintaining your weight, finding new recipes, or just general healthy eating tips. These can be a little lifeline when you are stepping forward to make tweaks to your lifestyle. 

Listen to your body. When something begins to feel easy…change it up! The human body requires a certain amount of overload to help it grow and evolve. For instance, when that morning walk begins to feel easier, switch it up with a bit of a jog! When the weights you are lifting at the gym start to feel lighter or produce less of a sweat…lift a slightly heavier weight! 

Support! Don't go it alone. Whether you use an App or pair up with a family member, colleague, or friend, having some support when making healthy changes can help to encourage and inspire you. 
 Looking after your health should not feel like an uphill struggle, move confidently into 2021! 
When you enjoy something you naturally take positive steps forward. Making the right choices based on things that motivate you helps the whole process toward healthy lifestyle changes far smoother. 

Seek out mentors and companies that can help you on your journey and use what is available to you. 

Even celebrities, music, and movie stars can prove helpful; lookout for recipes, health, and diet tips from your favorite superstars. Sometimes a little inspiration from someone you look up to can be just what you need!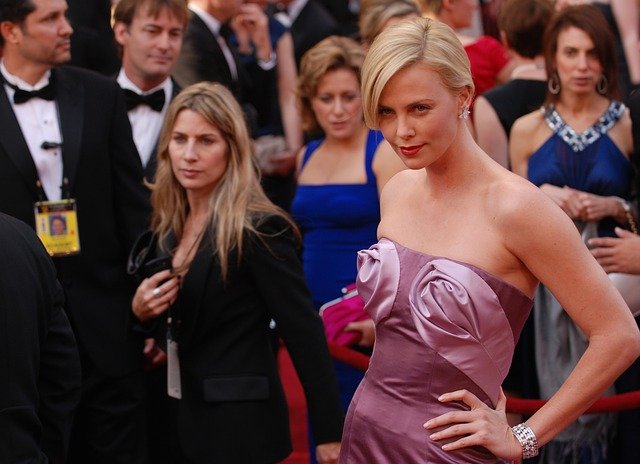 Image by David Mark  
One such company that seeks to inspire and help people move their lives forward through healthy supplements is Bright Horizon Health. Their supplements are designed to supercharge your health through better immune function, energy levels, and overall wellbeing.
Bright Horizon Health takes a broad approach to health. They are committed to improving the lives and well-being of men, women, and children and their supplements endeavor to cater to all. They remain loyal to old fashioned ancient recipes using all-natural ingredients. 
Pure Garlic Extract with Allicin 
Garlic has been considered a super-food with healing properties since ancient times. It is known to promote healthy blood pressure levels, improve heart health, support normal candida levels, support stabilized bowel function, help relieve joint pain, and regulate blood glucose levels. Garlic is certainly one of Nature's best for health and wellbeing- it is widely used for its extensive health benefits. This formula comes in a tincture and is easy to take for both kids and adults.




Here's a little on why garlic is so great for you!
Rich in Potassium, Zinc, Selenium, Magnesium, Calcium, Manganese, and Vitamin C, this Pure Garlic Extract with Allicin is the ideal way to support your immune system, cleanse your body and promote a healthy heart and cardiovascular activity. 
Besides, Bright Horizon Health's liquid formula is 100% cold-processed and never comes into contact with any source of heat. This will ensure the rapid absorption of these nutrients.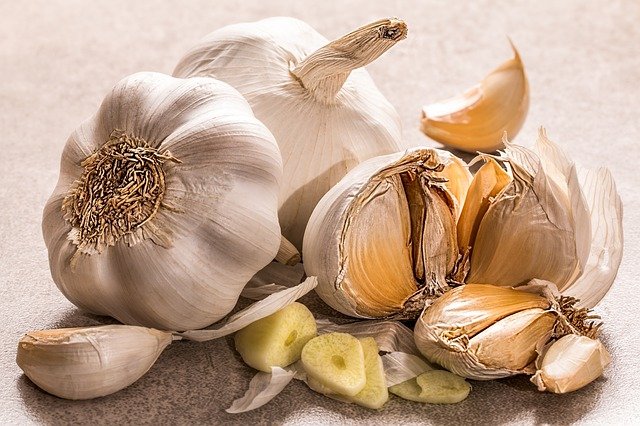 Image by Steve Buissinne 
 
Here is what some customers had to say about this product! 
"I started to notice that my chest pain and lower back pain started to disappear after I started taking the extract, which was honestly a big surprise. Two thumbs up!"
"I was a stage one hypertensive before I started taking this extract. I was pleasantly relieved of my back and neck pain even though I started it for my high blood pressure"
"Unlike the other leading synthetic garlic supplements that promise no smell, we take great pride in our raw recipe which magnifies garlic's health benefits. We'll be honest. Our Pure Garlic Extract with Allicin dietary supplement with allicin may have a discreet scent, unlike the piercing aftertaste that lingers long after you've eaten raw garlic, however, formula's aftertaste is much more subtle and short-acting"- Bright Horizon Health
Bright Horizon Health does not use any artificial additives, gluten, artificial flavors, colors, sugars, or starches in their products. To ensure great quality and a special touch to their supplements, their products are handmade in small concentrated batches in line with high-quality family standards.
Pure Super Greens 
Pure Super Green is a raw powder mix. This super greens powder is made with seven of nature's finest superfoods.
This premium green powdered superfood mix will naturally alkalize your body due to its dynamic formula of alfalfa, chlorophyll, wheatgrass, vitamin C, and amino acids. Alkalizing the body aims to bring it back to an internal balance which extends to the external benefits too, for example, stronger hair and better skin.




Blended, these ingredients can help you to enjoy many health, skincare, and wellbeing benefits. Pure Super Greens is blended with lots of the "green" good stuff, such as moringa leaf, alfalfa sprout, chlorella, spinach, barley, and wheatgrass.
Bright Horizon Health's green superfood powder mix can also help oxygenate your body and boost your metabolism; this is especially helpful if you are trying to manage weight whilst still maintaining energy levels. (Many of us know that lethargic feeling that comes with a restrictive diet!). 
Pure Super greens is a nutritionally complete and dense superfood that can help you to regulate blood sugar levels and improve digestion; this is primarily due to the chlorophyll and vitamin C content of this blend. 
Pure Super Greens is gluten-free, dairy-free, and GMO-free. It is a whole spectrum supplement that is suitable for vegans too. 
Here's what customers had to say about it! 
"The first time I had it with just plain water and ice in the blender. A slightly green experience - but pretty nice. Now I add it to my smoothies and you do not even notice it - although my smoothies are already pretty green as I like to add healthy handfuls of kale"
 "I REALLY appreciate that they did not add stevia as so many other products do. Then they just taste gross. We can all add our own sweetness if need be. So that is a HUGE selling point with this powder. I really, really like it"  
"By choosing our delicious and natural, herbal green superfood powder mix, you can help promote nutrient absorption, reduce inflammation, help prevent tooth decay and enhance your overall sense of well-being!"- Bright Horizon Health
 
"Our mission is to bring you essential healing nutrients that many people lack in their diets. What sets us apart is that our ingredients are NOT subjected to harmful preserving, heating, or treating processes. We keep conditions exactly the way Mother Nature intended; with carefully selected ingredients that work wonders for your health!"- Bright Horizon Health
* In partnership with our friends at Bright Horizon Health Photo courtesy of Bright Horizon Health 
* The information available on ewellnessmag.com, including text, graphics, and other materials are for informational purposes only. Reliance on any information in ewellnessmag.com is at the user's own risk. Sponsored product placement may appear in the article. The visitor of this website acknowledges that the information available on or through ewellnessmag.com is not and is not intended to be a substitute for professional medical advice. Copyright © 2020 Brawo Press, Inc. All rights reserved.
---