Article
Sounder Sleep for Optimum Health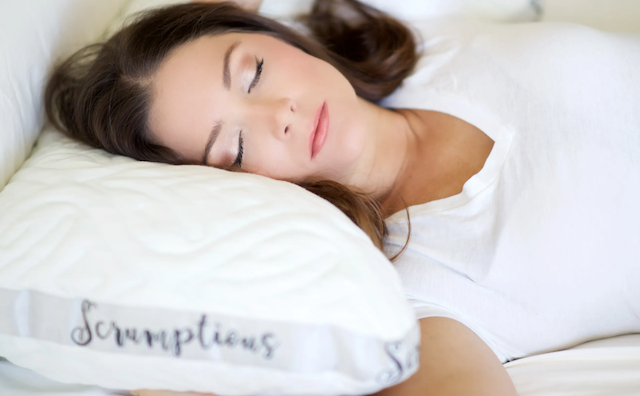 Health is not just what you do when you are up and about, it's also about the quality and quantity of your sleep. Particularly nowadays where we are far busier and pushed for time, we need to look at our sleep routine and make changes where required.
It's not just about beauty sleep!
Good quality sleep aids in a much healthier appearance but it also promotes better well being, hormonal balance, energy levels, and supports all our bodily functions to their strength. A few nights of bad quality sleep can be all it takes to knock you off your feet with a virus or sickness bug. When we lack a good night's sleep- everything suffers. A lack of quality sleep can also severely affect our body's natural rhythm, make us feel anxious, irritable, and unable to cope with life's normal pressures of work, family and social life.
Promoting Better Sleep
There are many ways to support better sleep routine. Here are just a few pointers to help you make changes where needed!
Invest in a good quality mattress that suits you as an individual. Generally speaking, mattresses should be changed every 7-10 years. Try and rotate/turn your mattress every few months to increase its longevity. A good mattress should provide comfort and good back and body support- keep in mind that your body may change over the years.

Just as with mattresses, check your pillows for wear and tear. If you find yourself waking with neck stiffness or backache, then it may be a sign that your cushions and/or mattress are not offering you the support and comfort you need for a restful night's sleep.

Create a calming bedtime routine. Too much noise and activity before bedtime make it difficult for your body to wind down and prepare for sleep. A calming routine may involve a warm bath, using relaxing essential oils either in the bath or around the home, switching off any digital equipment around an hour or so before sleep, or having a cup of herbal tea such as chamomile. Find what suits you, we all relax in different ways!

Ensure you are adequately hydrated and avoid eating a heavy meal before you sleep. The body needs time to digest food if you feel hungry before bedtime, try a light snack or a piece of fruit.

Better Sleep helps you Face the World More Confidently
Where you lay your face at night determines how you face the world each day. When you are rested, your eyes shine brighter. Your smile is more relaxed and confident. Your skin is clearer and smoother. Your complexion is more even, and your dark circles disappear.
Your true beauty, no longer clouded by fatigue, can finally be revealed to the world. Honeydew Sleep has seen at first hand the difference that a pillow can make, and how it can lead to monumental changes in someone's happiness, energy levels, and overall quality of life. Honeydew Sleep has made it their mission to improve lives everywhere. They do this one dream at a time by creating special pillows that are the key to unlocking your all-important beauty sleep.
Honeydew Sleep
Honeydew Sleep was founded by Jonathan, Evita, and Fred Kunke. Together, they have more than 50 years of experience in the sleep industry. Fred (Jonathan's father) opened a small sleep store in 1987. Over 30 years later, their stores have grown to multiple locations, with Jonathan working alongside him for nearly half of that time. In 2014 Jonathan's wife Evita joined the team, and they began working on the secret project that would become Honeydew Sleep.
"At Honeydew Sleep we love people, we believe in the power of sleep, and we know we can make lives better. On the surface, we are a small family business making pillows by hand here in our hometown in Southern California. But there is more to it than that – at the heart and soul of our company is the belief that there is nothing more important than getting a good night's rest, and we will stop at nothing in our pursuit to deliver that to the world"- Honeydew Sleep
Honeydew Sleep's pillows are each handcrafted with the utmost quality, purpose, and passion. Their hearts are poured right into the innovative design, the luxurious fabrics, the carefully cultivated fill, every stitch, and every seam. There is no detail too small and with good reason, they are incredibly proud of the products they make!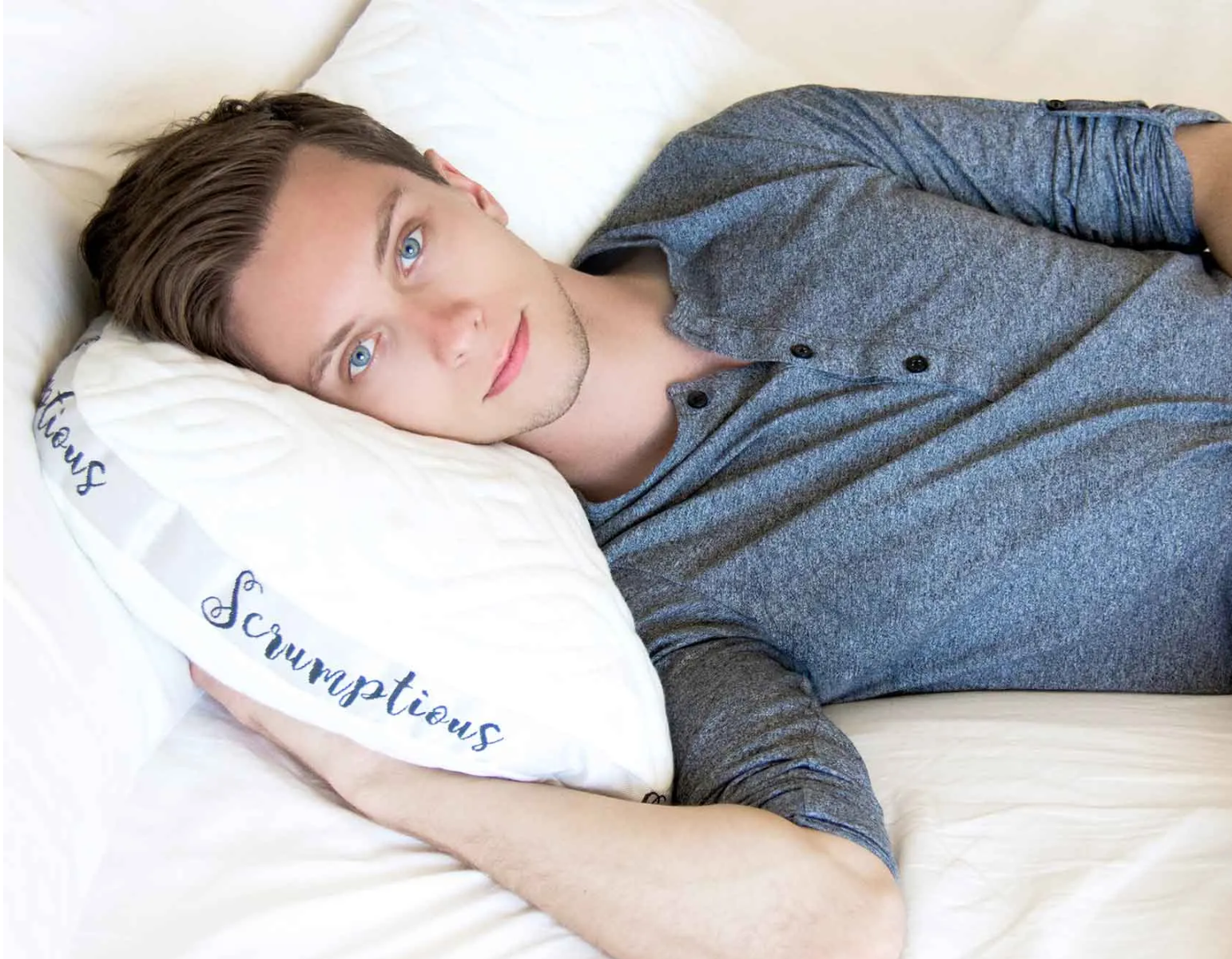 For Optimum Sleep, try the Side Sleeper, Essence Pillow
Every element of these pillows is carefully and deliberately chosen, from the degree of their curvature to the height and firmness of the fill inside.
Side Sleeper pillows (The Essence and the Scrumptious) feature a curvature that perfectly cradles your shoulders to keep you aligned – and it does so regardless of whether you sleep on your side, back, or stomach.

The fill is crafted in-house using custom made machinery that allows Honeydew Sleep to make the fill that they always desired to create.

Two different materials are combined to get the feel just right. The composition of the fill allows for the pillows to be extremely supportive, yet still, look and feel plush and luxurious. It is substantial, yet it reduces pressure to your face and thus helps prevent 'sleep wrinkles! In short, the fill is a perfect consistency. It is doughy and soft, yet still supportive.
The first pillow Honeydew created was The Scrumptious Side Sleeper Pillow, but their line has grown a lot since then!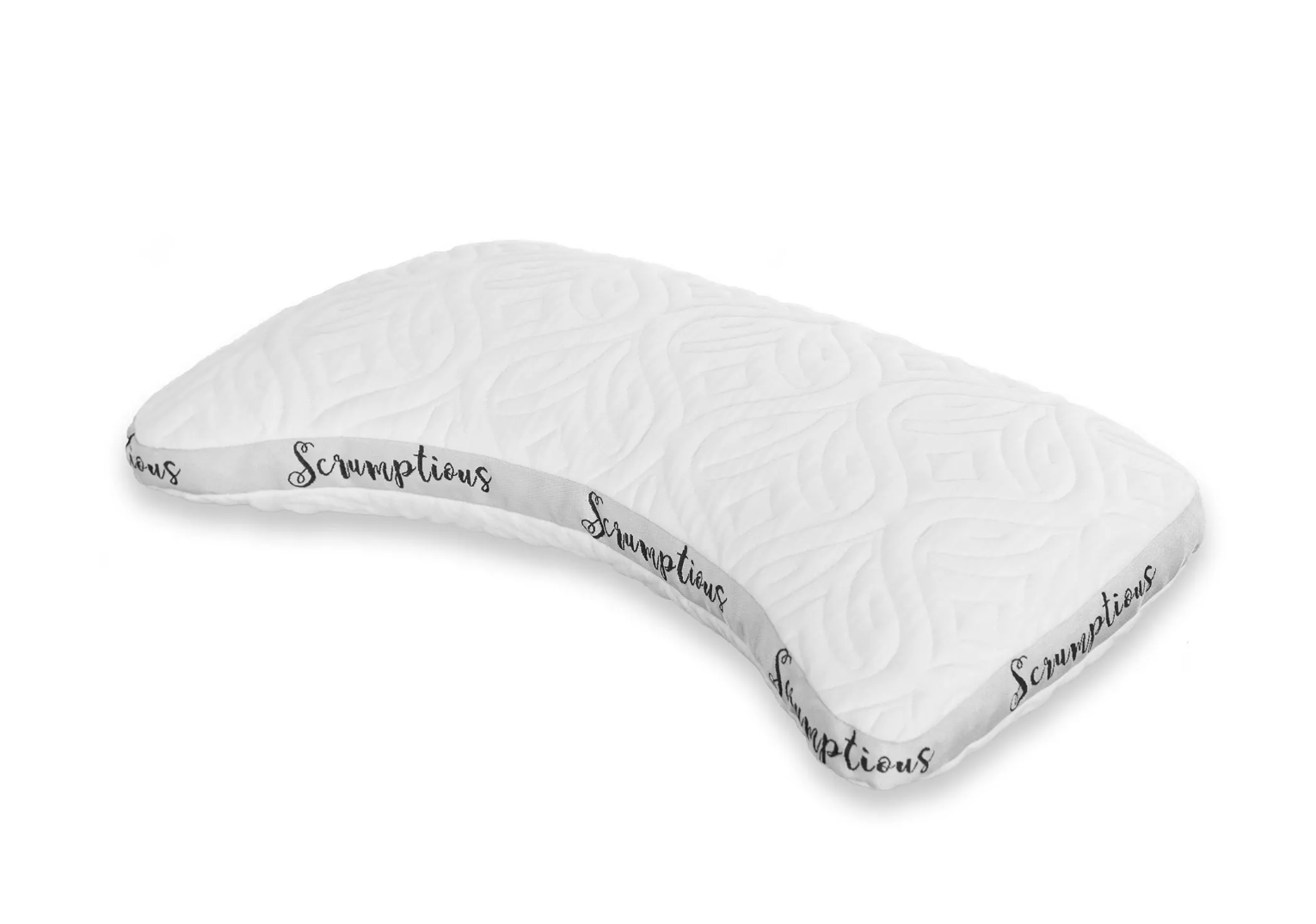 Honeydew Sleep Side Sleeper Travel Pillow
The Scrumptious Travel Pillow is unlike any other travel pillow in the world. It's a pillow to use at your destination, rather than a horse-shoe shaped airplane pillow. This pillow really gives you the full experience of your favorite pillow, but in a package that is easy to take with you anywhere.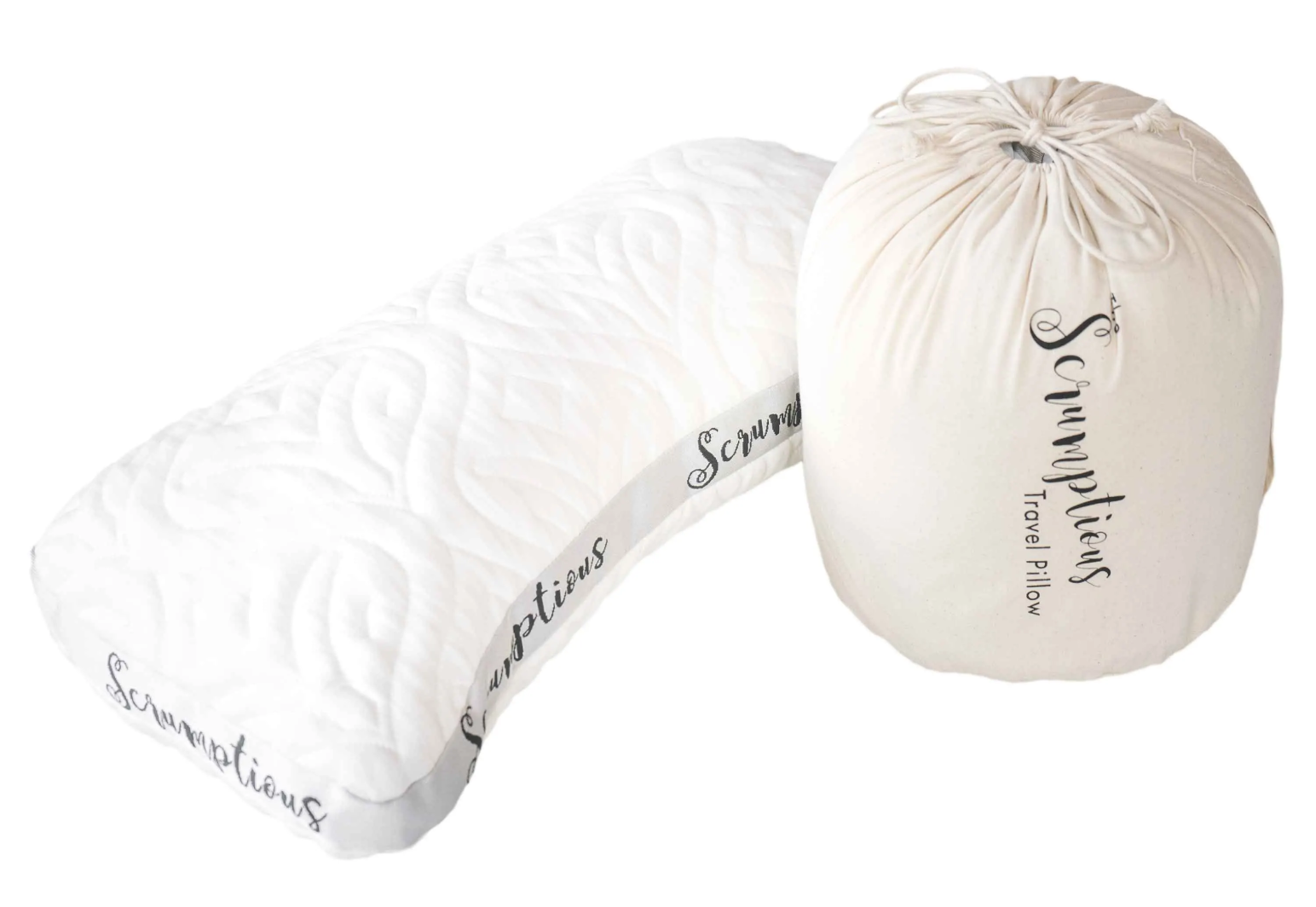 Everybody is different...and that is totally OK!
Honeydew's pillows are unique in that each and every one of them can be adjusted to be the right height and firmness for you. They appreciate that we all have different bodies, and somebody with more broad shoulders will need a thicker pillow to help maintain alignment when they are on their side. All of their pillows have a discreetly hidden zipper that lets you add or remove fill to make our pillow the perfect height for your body. After all, nobody knows what you need better than you!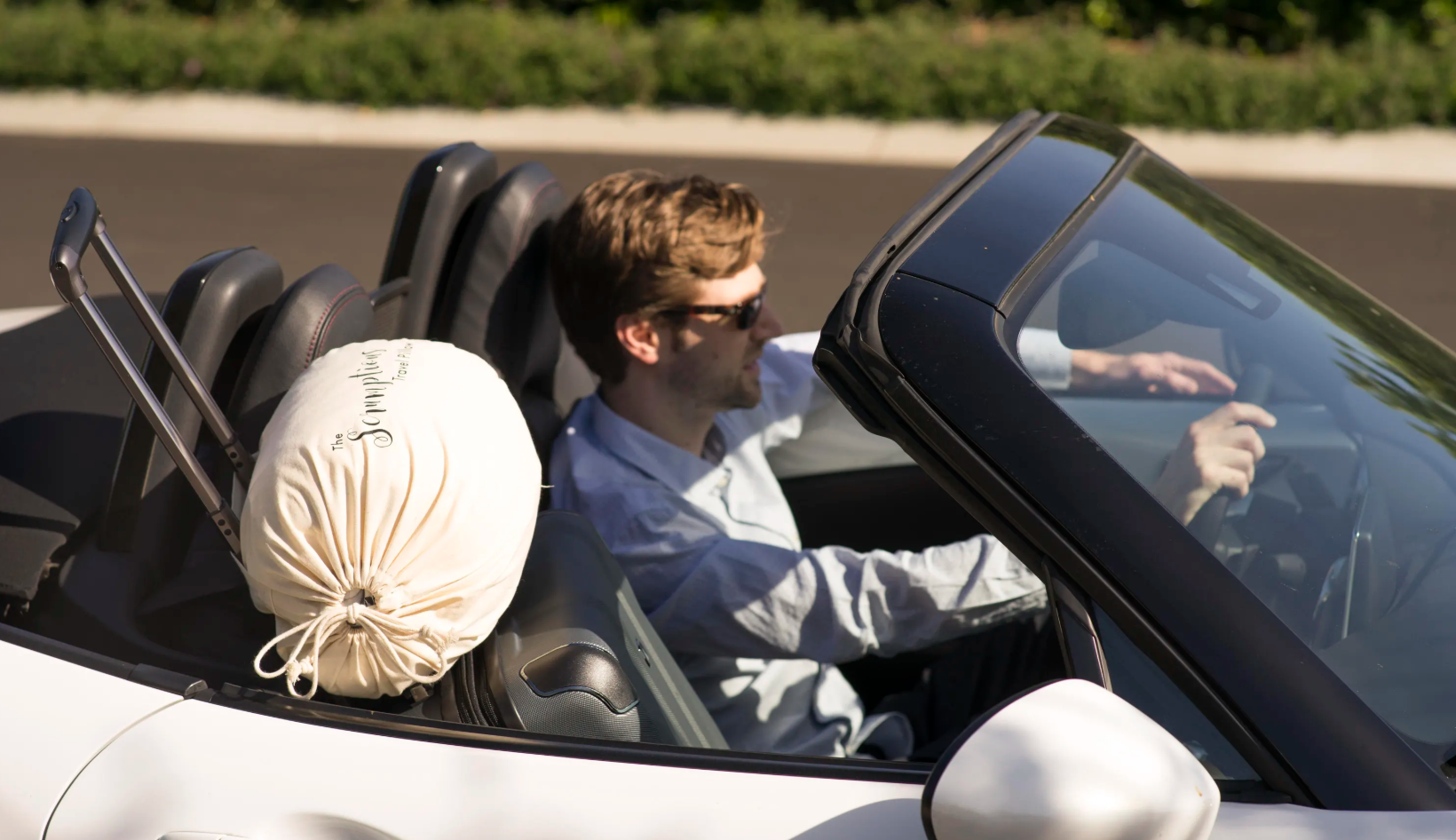 "At Honeydew, we run our business like we do our family. We love each other, trust each other, and challenge each other to be better and do better. When you purchase our product, you become an extension of our family and can expect to be treated the same way" - Honeydew Sleep
* In partnership with our friends at Honeydew Sleep  * Photo courtesy of Honeydew Sleep
* The information available on ewellnessmag.com, including text, graphics, and other materials are for informational purposes only. Reliance on any information in ewellnessmag.com is at the user's own risk. Sponsored product placement may appear in the article. The visitor of this website acknowledges that the information available on or through ewellnessmag.com is not and is not intended to be a substitute for professional medical advice. Copyright © 2019 Brawo Press, Inc. All rights reserved.
---