Article
Smarter Health and Wellness
Improving your health and overall wellness is crucial to your longevity. We cannot sideline our health and then feel bad for not doing more to enhance it when we become unwell or become overly stressed.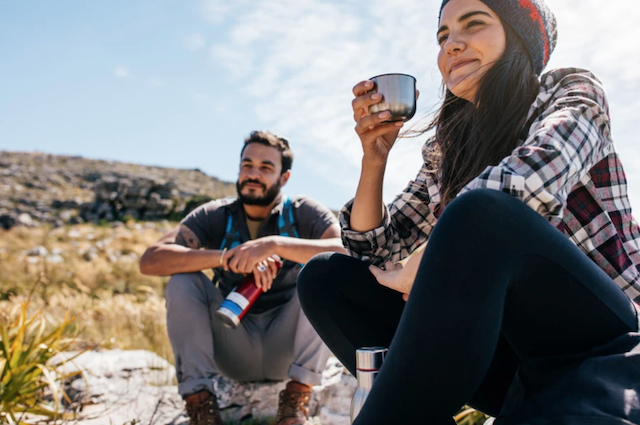 Prevention is always better than a cure, as the age-old saying goes! The main issue is that we inadvertently become complacent with our health regimen, especially if we don't see quick results from our efforts. If we don't see improvements then what we are doing toward health loses value, however, there is always value when it comes to your health- practice patience and sticks with a new regimen for at least 6-8 weeks before reviewing. 
Once you review your goals and efforts toward them, you can determine a smarter approach to keep moving forward. A smart health plan involves commitment, strategy, and requires an adaptable approach for the best results. 
Modern Medicine 
We are fortunate to live in modern times and reap the benefits of modern medicine. Quite often, these modern medicines can be enough to see the results you want from your health regimen. And modern medicine isn't about chemically enhanced supplements and potions; more often than not they are natural and plant-based. This gives your body the added benefit of something that may have been used since ancient times for health and that works better with the fundamental function of your body. For instance, Chinese herbal remedies and Ayurveda are becoming more prominent in the health world to aid in better body balance and overall wellbeing. 
And they have been utilized for many, many years with notable successes. The key is to find which herb or plant remedy works well with you- you are unique so don't be afraid to try a few new things to help you toward better health. 
Smart Alec's specialize in supplements that are wholly natural and aimed at helping you feel your best- whatever your usual day entails. 

"Our lion's mane extract powder has three organic mushroom extracts and three powerful plant extracts to provide you with the ultimate quality experience only our beneficial mushrooms can provide. MCT oil powder with lion's mane extract powder promises to deliver an extra energy blast and mental focus to get you pumped! Whether you're working out, gaming, pushing thru the workday, or just playing hard! Get your best day routine!"- Smart Alec's 
Oil Powder Extract w/ Lion's Mane Mushroom
This supplement is perfect for the Keto Diet. It provides the essential fats your body needs so they are ready to burn and not easily stored as fat in the body. MCT Oil goes directly from the gut to the liver where it is immediately processed as Energy. MCT Oil also aids in weight management, boosts energy, improves endurance, and provides ketones that the brain uses for energy. And if that wasn't enough, here are a few more benefits: 
Reduces lactic acid, yeast, and bacterial growth

Lowers LDL, increases HDL cholesterol

Studies show it may help lower blood sugar also

Lion's Mane Mushroom Extract Powder with Cordyceps, Chaga, Cinnamon, and Plant extracts mixed with Polysaccharides is specifically designed for Mental Clarity, Exercise Enhancement, and Heart/Cardiovascular health, it is a powerful blend!  

Stimulate and Heal Brain/Nerve Tissue

Increase Exercise Performance

Anti-Inflammatory/ Anti-microbial properties


 





A large 6oz bag (170g re-sealable) provides an approximate 30-60 day supply. It's so versatile, you can add to smoothies, coffee, or your favorite beverage or dessert. 
If you want to go hard and long in the gym, this supplement is one to try. You can add to smoothies, shakes, or your favorite beverage. Plus, the advantage of powder over oils is that you can carry this with you in your workout bag and it won't spill!
When taken properly, other benefits are: 
Helps lower blood sugar levels

Fights yeast and bacterial growth with antimicrobial effects

May help manage Alzheimer's

Reduces Lactate build up in athletes
MCT Oil Powder Extract
Smart Alec's put together an MCT (Medium Chain Triglycerides) Oil Powder Extract. MCT's are a type of fat. Five healthy fats are essential in a balanced diet. But this type of fat is a little different! 
It is at the right chain length ( medium ) to be quickly absorbed from the gut to the liver where it can be used rapidly as Energy for the body, and the brain, and MCT is less likely to be stored as fat. We sourced this from our manufacturer who only uses premium coconuts - coconuts are probably the best source for the Medium Chain Triglycerides. MCT's are primarily used to assist in weight loss and to provide longer endurance during work-outs. New claims suggest it may also help memory loss and aid in brain function (nootropic). 
"Primarily, we encourage people to experiment with how much MCT is right for you. After all, it is fat; but it's good fat when combined with proper diet and exercise. We suggest taking half a tablespoon first -then increasing from there, depending on your exercise routine"- Smart Alec's
Lion's Mane Mushroom Extract 
Immune Boost

Stimulating the growth of brain cells 

This supplement also contains Chaga Mushroom Extract -which helps fight inflammation and may lower cholesterol

Dan Shen Extractus (a plant used in Traditional Chinese Medicine) may improve blood circulation and have cardio-protective effects

Mai Men Dong (TCM) is used for dry mouth and constipation and benefits the heart, relieves tension, it may also have aphrodisiac benefits and promote fertility
Tim and Haley (Smart Alec's) want to share with the world what they have learned about the health benefits of this amazing mushroom!
"We created a supplement that is 25% Lion's Mane mushroom, 24% Cordyceps mushroom, 15% Chaga mushroom, and the remaining 36% is Dan Shen, Mai Men Dong, and Cinnamon. Extracts are mixed with Polysaccharide. We call it our "SmartHeart Mushroom Blend."- Smart Alec's 
* In partnership with our friends at Smart Alec's * Photo courtesy of Smart Alec's
* The information available on ewellnessmag.com, including text, graphics, and other materials are for informational purposes only. Reliance on any information in ewellnessmag.com is at the user's own risk. Sponsored product placement may appear in the article. The visitor of this website acknowledges that the information available on or through ewellnessmag.com is not and is not intended to be a substitute for professional medical advice. Copyright © 2020 Brawo Press, Inc. All rights reserved.
---