Article
Smart Reasons to Quit Traditional Tobacco
Are you a smoker? Do you want a far healthier alternative, either for yourself or a loved one? Read on for more…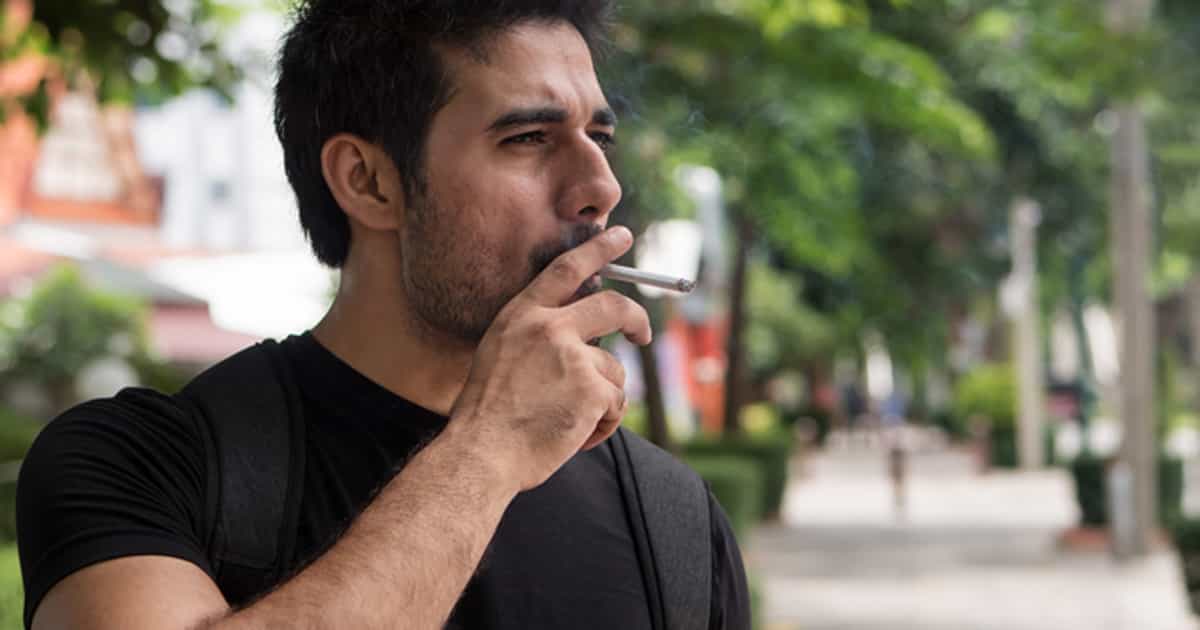 Everyone knows how harmful cigarettes and tobacco are to health and wellbeing. However, it is far easier for someone on the outside looking in to cast judgment or weigh in with their opinions. To the smoker, smoking is an actual, recognized addiction. And the addictive part of the cigarette or tobacco is, of course, Nicotine. 
In the modern world that we live in with all its stresses, a smoker may find it incredibly hard to quit, and so there are options, and good reasons to let it go, here's a look at a few to help you! 
Here are a Few Smart Reasons to Quit Traditional Tobacco!
Your health will improve dramatically! Of course, it's obvious; we all know that we will prolong our health if we make efforts to avoid things that can be highly detrimental. But sometimes, the most obvious thing needs to be stated first. What does your health mean to you, or for you and your family? Think about the ways a massive improvement in wellbeing will benefit you in real terms. 

You'll save loads of money. Smoking had become quite an expensive addiction. Consider how much you spend on cigarettes or tobacco, and be honest and transparent about your spending. What could you do with that money if you had it in your pocket or put it to the side for a holiday maybe?! 

You'll look younger. There's no denying that smoking ages you. The tell-tale signs will be evident on your skin and complexion. Wrinkles and a dull complexion may be quite apparent in smokers. Even if you make efforts to look after your skin despite smoking, a youthful complexion and being a smoker tend not to go hand in hand! 

Physiological improvements to wellbeing can be fairly swift. In a very short space of time, your body can begin to rebuild and regenerate after quitting traditional tobacco. In as little as 12 weeks, your lung capacity can strengthen, and the risk of respiratory disease drops. Your circulation improves as does your heart health; smokers are actually between 2-4 times at a greater risk of coronary artery disease. 

You will feel better. There is no doubt that quitting traditional tobacco will make you feel better; it may also positively impact your self-confidence. When you start looking and feeling better, the benefits to your self-esteem multiply!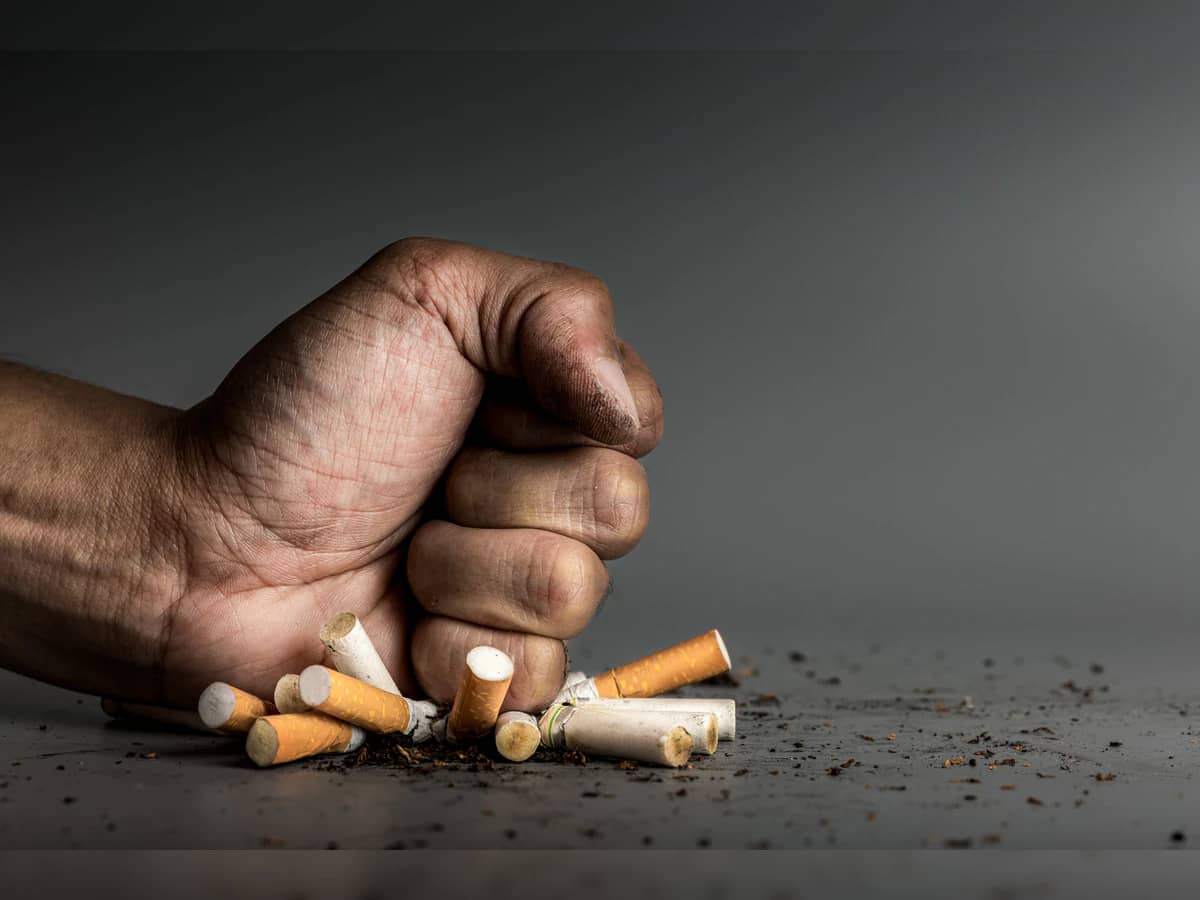 Hopefully, these reasons can help you consider the options! There are healthier "smokeless" alternatives to traditional tobacco if you struggle to stop completely. Fully Loaded Chew offers such an alternative. 
Fully Loaded Chew started in a basement among 4 friends who saw the harm in traditional smokeless products and set out to create an alternative to dipping traditional smokeless products.
There are approximately ten million traditional smokeless tobacco users in the US alone. Many users enjoy the satisfaction of the nicotine, but they also understand the negative health consequences including oral cancer. This is, in part, why many alternatives to traditional tobacco such as Fully Loaded Chew have increased in popularity in recent years.
"We settled on an all food grade product made of mint leaves and kudzu root. This product mimics traditional dips like Grizzly and Copenhagen but has none of the carcinogens seen in traditional products.
Our products are available in full, half, and zero nicotine and are sure to satisfy anyone looking to move away from tobacco to a healthier alternative, allowing them to step down their nicotine usage until they're at zero"- Fully Loaded Chew
The products are fairly priced, made in the USA, and available for order from Fully Loaded Chew and also on their Amazon site.
Unsure what the benefits are? Here's a peek at the advantages of synthetic nicotine versus tobacco-derived nicotine!
Now more than ever there are tobacco alternatives on the market that use food-grade ingredients infused with nicotine to replicate traditional smokeless tobacco. The biggest difference is the type of nicotine they utilize.  
There is tobacco-derived nicotine (TDN), which is derived from the tobacco plant, and there is synthetic (tobacco-free) nicotine which is made without any tobacco and is synthesized in a lab. Tobacco-derived nicotine, still found in many products, contains some of the same compounds that are known carcinogens that are found in traditional smokeless products, though at a lower concentration.  
TSNAs, or tobacco-specific nitrosamines, are the main carcinogen found in traditional smokeless tobacco and can be found in small amounts in traditional tobacco-derived nicotine as well. The definition of a TSNA, per the cancer.gov website, states it is, "a type of harmful, cancer-causing chemical found in tobacco and tobacco smoke. TSNA's are formed when tobacco leaves are grown, cured, aged, and processed. Tobacco products can contain different amounts of TSNAs, depending on how they are made." 
Although the nicotine itself is not a known carcinogen or labeled as such, the tobacco byproducts are known carcinogens. Dr. Andy Tan Ph.D. MPH, of the Dana-Farber Cancer Institute in Boston, wrote, "Nicotine is a chemical in tobacco leaves and is a component of the liquid in e-cigarettes. 
Nicotine does not, however, cause cancer." 
Synthetic nicotine is a synthesized form of nicotine produced in FDA-approved facilities with absolutely no tobacco constituents nor agricultural byproducts.  
This allows for synthetic nicotine to be (over) 99.5% pure nicotine, and it lacks the impurities found in tobacco-derived nicotine.  

This means that when one is using a product that has synthetic nicotine in it, there would be zero exposure to TSNAs.  

There are some products on the market that are using synthetic now and one of the most popular products is Fully Loaded Chew! 
 
"Our most popular products are our wintergreen and classic flavors. Any customers that are accustomed to Grizzly or Copenhagen will see that Fully Loaded Chew's product is the closest match they can find. You will have the same enjoyable experience you're used to but without any of cancer-causing compounds or side effects synonymous with traditional tobacco"- Fully Loaded Chew 
Wintergreen Flavor

Fully Loaded Chew Wintergreen Bullseye LONG CUT provides a refreshing and balanced chew experience with 0% nicotine and 0% tobacco.




Here are the breakdown:
TOBACCO FREE: Our satisfying texture is made from a mix of kudzu root and spearmint leaves.

NICOTINE FREE: Bullseye is 0% nicotine.

WINTERGREEN FLAVOR: Sweet, refreshing, and balanced. Our wintergreen flavor delivers the goods. 100%

FOOD GRADE INGREDIENTS: The perfect texture, flavor, and satisfaction in a tobacco free chew.

MADE IN THE USA: Proudly manufactured, packaged, and fulfilled daily from Akron, OH.
 



Classic Flavor 
Fully Loaded Chew Classic Bullseye LONG CUT is our bold signature chew flavor with 0% tobacco and 0% nicotine.







Here are the breakdown:
TOBACCO FREE: Our satisfying texture is made from a mix of kudzu root and spearmint leaves.

NICOTINE FREE: Bullseye is 0% nicotine. STRAIGHT FLAVOR: Authentic straight chew flavor for maximum enjoyment. 100%

FOOD GRADE INGREDIENTS: The perfect texture, flavor, and satisfaction in a tobacco free chew.

MADE IN THE USA: Proudly manufactured, packaged, and fulfilled daily from Akron, OH.

 
Ingredients:
Mint leaf, Kudzu Root, Water, Natural & Artificial Flavors & Colors, Vegetable Glycerin, Cayenne Pepper, Salt, Baking Soda, and Baker's Ammonia.
"Fully Loaded makes a smokeless alternative in various flavors like wintergreen, mint, and classic, and Fully Loaded produces both long cut and pouches. The base of the product is derived from food-grade ingredients, offering an alternative that is true without any TSNA's. In addition to the foregoing, there are also nicotine-free versions of Fully Loaded Chew for those who want a smokeless alternative without any nicotine. For more information go to Fully Loaded Chew and see for yourself"- Fully Loaded Chew
Statements regarding dietary supplements have not been evaluated by the FDA and are not intended to diagnose, treat, cure, or prevent any disease or health condition.



* In partnership with our friends at Fully Loaded Chew * Photo courtesy of Fully Loaded Chew
* These statements have not been evaluated by the Food and Drug Administration. These products are not intended to diagnose, treat, cure or prevent any disease. 
* The information available on ewellnessmag.com, including text, graphics, and other materials is for informational purposes only. Reliance on any information in ewellnessmag.com is at the user's own risk. Sponsored product placement may appear in the article. The visitor of this website acknowledges that the information available on or through ewellnessmag.com is not and is not intended to be a substitute for professional medical advice. Copyright © 2021 Brawo Press, Inc. All rights reserved.
---