Article
Science-Backed Health Essentials
Life is an uphill struggle when our health is not as it should be. Everything feels harder, and ill health can drain us of our mental and emotional capacity to enjoy life. The physical body at its best fortifies us. Health is essential and there are many essential things we can do to maintain health or at the very least, improve it somewhat.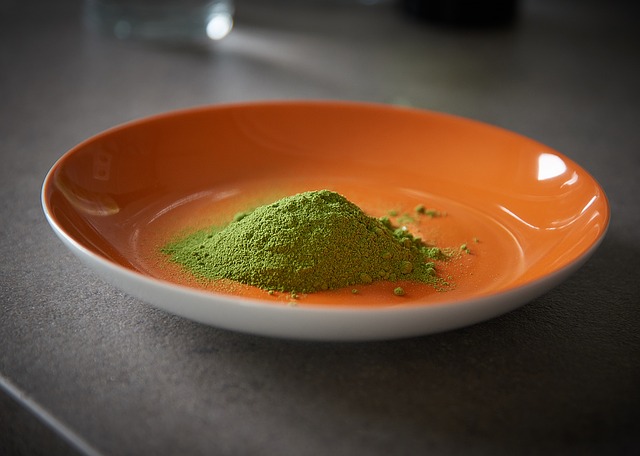 So what is essential to maintain health? 
It's always important to define what good health means to you. Someone with a very physical job with place their physical strength perhaps higher on the list than someone who's work is of a very mental direction. Once you can establish what health means for you, you can go about ways to help you achieve it.
There is no magic wand; what is essential to creating better health is making the most of what is available and accessible to you. This may take the form of specific exercise routines, nutritional diets, vitamin supplements, skincare and beauty, mindfulness techniques and stress relief, or massage therapy.
This also means making the most of what Mother Nature has provided in the shape of natural remedies and plant and herbal medicines. The use of plants and herbs for health and medicinal purposes goes back hundreds of years, the key is to explore and gain knowledge about what works or has the potential to work. And if it is science-backed- that's even better!
Here are a few science-backed natural remedies to help you toward creating better health:
Ginger. Ginger is a wonderful antioxidant and a powerful anti-inflammatory. It has a variety of uses but commonly it can be used for pain and inflammation relief, this is due to how the compounds in ginger block or break down inflammation. It is a great natural remedy for sore or inflamed joints, headaches, and as it is so high in immune-boosting vitamins, it's also super at lessening the effects of a common cold.

Lavender. Lavender is ideal to create calm, this can make it a powerful tool to help you get a better night's sleep, soothe stress, and ease a headache. Lavender has been used since ancient times and it is science-backed for its ability to soothe. It is frequently used as an essential oil in aromatherapy and massage. 

Mint. Mint, especially fresh mint is ideal for easing digestion and can even help to ease symptoms of IBS (peppermint). Mint can help to reduce inflammation and thereby soothe or ease the digestive system. Try a cup of mint-infused tea after a heavy meal or at the onset of diarrhea to help ease spasms or abdominal discomfort.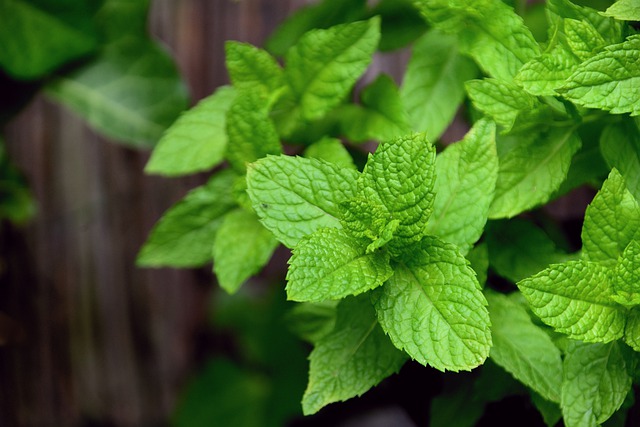 The above are just a small drop in the natural medicine world ocean! There is so much more to explore, and Simple Life Nutrition is here to help us!
Simple Life Nutrition

 was founded in 2017 to spread awareness about the most nutritious and beneficial superfoods. The company believes in using these superfoods to rejuvenate both the inner and outer body by providing you with essential vitamins & minerals that may not be a staple part of your normal diet. Their products are vegan, dairy-free, Non-GMO, and gluten-free.
Moringa Oleifera is the flagship product of Simple Life Nutrition and the company sells Moringa leaves in capsule, powder, and tea form. The company also recently expanded into Maca; a root vegetable native to high altitudes in the Andes Mountains.
Simple Life Nutrition holds three core ideas, here they are!
Sourcing the best quality products available
All of Simple Life Nutrition's products are sourced from organic farms from around the world and they are sourced from locations from where the products are natively grown. Besides, by testing each raw ingredient three times, Simple Life Nutrition can guarantee its' products are organic, free from dangerous chemicals, and of the highest quality possible.
Offering products that have been scientifically studied and proven to support wellness
Simple Life Nutrition only considers adding a new product to its' existing array of products when there are scientific proof and clinical research to prove the products' safety and effectiveness. This guarantees the safety and wellbeing of the customer and ensures customers can experience real improvements in their wellbeing.
Giving back to the community
Simple Life Nutrition believes in giving back to the community to help others who can't necessarily live healthily. That's why the company donates $1 from each sale to The Food Trust, a Philadelphia-based organization that provides healthy foods to those who cannot afford or access such foods.
Moringa: Available as Capsules, Tea or Powder
Moringa Oleifera, commonly referred to as "the tree of life" and "the miracle tree", is one of the most nutritionally dense foods known to man. Moringa leaves contain over 40 different vitamins & minerals, all nine essential amino acids, and several other phytonutrients to help support health and overall wellness.
These phytonutrients are said to support healthy blood pressure, blood glucose levels, digestion, energy levels, immunity, and much more.
Simple Life Nutrition's moringa capsules contain 600mg of highly concentrated moringa leaves, these are shade dried and ground into a fine powder to preserve the rich nutrient content of the moringa leaves.
Moringa is one of nature's most incredible gifts and Simple Life Nutrition's moringa capsules provide the easiest, most convenient way to support a healthy body and mind.



Here are some potential benefits to this supplement!
Improved heart health

Weight loss

Diabetes control/blood sugar levels

Joint Health

Reduce Inflammation

Healthier skin and hair 
"Our Moringa is USDA-Certified Organic. All of our moringa products are tested and certified organic here in the United States to ensure both purity and quality"- Simple Life Nutrition

Gelatinized Maca Capsules
Maca root is a root vegetable native to the highest elevations of the Andes Mountains in Peru. The use of maca dates back to the Incas, who would use the root for vitality, energy, and strength. Today, we know maca is also said to support libido, hormone balance, and endurance.
Simple Life Nutrition's gelatinized maca capsules are the ideal way to restore balance to one's health. Each capsule contains 400mg of pure, organic maca root designed to stabilize hormone levels, ensuring both a healthy body and mind.
By using a process known as gelatinization, excess starches are removed from the raw maca, leaving behind the most concentrated form of maca that is easy to digest and absorb. This provides users with an enhanced experience because the various phytonutrients in maca are readily available for the body to use and benefit from.



Results may vary from person to person but here is a quick look at the potential benefits of these Maca capsules!
Improved energy levels

Balanced hormone levels

A better libido and sexual function in both men and women

Improved fertility in men

Lower blood pressure & cholesterol levels

Improved immunity

Improved brain function


 
"Many of these benefits are a result of the adaptogenic properties of maca. Several studies have confirmed the adaptogenic properties of maca, which is why the most common benefits of maca relate to mood, libido, hormone balance, & anxiety relief"- Simple Life Nutrition
Whether it's to improve your heart health, lose or maintain weight, boost immunity, support healthier hair and skin or just enhance your overall wellbeing, Simple Life Nutrition offers unmatched quality and standard of supplements to help you. Better nutrition is made simple by Simple Life Nutrition.
* In partnership with our friends at Simple Life Nutrition * Photo courtesy of Simple Life Nutrition
* The information available on ewellnessmag.com, including text, graphics, and other materials are for informational purposes only. Reliance on any information in ewellnessmag.com is at the user's own risk. Sponsored product placement may appear in the article. The visitor of this website acknowledges that the information available on or through ewellnessmag.com is not and is not intended to be a substitute for professional medical advice. Copyright © 2020 Brawo Press, Inc. All rights reserved.
---