Article
Herbal remedies for health!
Herbal remedies, in the form of teas, powders, tinctures, and foods have long been used to enhance health and well-being. Herbal and plant medicines can provide a boost or support to health and wellness as well as act as a preventative measure against many health issues prevalent in our modern landscape. 
Often, herbal preventions and cures are not utilized for health and well-being as they potentially should be. Many of us may dip into the world of herbal treatments without ever truly exploring its full potential.

Exploring Natural Remedies
Perhaps the herbal medicinal world is so vast that it ends up overwhelming us when we are on the lookout for health support. However, the fact that plant medicines are aplenty should not confuse us but inspire us! 
Many plant and herbal remedies are packed full of vitamins and minerals that we may not absorb fully through our nutritional scope. For this reason, they can provide us with healing we may otherwise not have the capacity to fully uptake through food. As amazing as the body is, it still needs what it needs and it thrives on balance and equilibrium. Herbal and natural remedies can offer that because they are born of nature just as human beings are. 
The Benefits of Maceration
Maceration is a time-honored, slow method of herbal extraction. The healing constituents of an herb are transferred to either organic alcohol or pure vegetable glycerin in combination with distilled water. Organic Apple cider vinegar is also utilized for extraction. This process preserves the potency herbs.
Unlike conventional pills and capsules, concentrated plant extracts and tinctures can enter the bloodstream quickly. They do not have to be broken down by the digestive system if placed under the tongue directly. They also can be put into water or juice and are easy to carry with you.
When exploring herbal remedies, look for glycerin extracts, these are usually gentler and well suited for children and people with allergies or aversions to alcohol. However, they tend to be absorbed into the bloodstream more slowly, are not quite as strong, and may have a shorter shelf life than the alcohol extracts. They do taste a bit better as well.
Increasing awareness 
Once we begin increasing our awareness and start thinking a little "out of the box" when it comes to our health, we can also begin to reap some reward. 
Eagle Peak Herbals are passionate about natural healing and your health. They only use certified organic gluten-free cane alcohol, certified organic corn alcohol, and pure vegetable glycerin sourced from coconut leaf in their micro-batch processing of hand-selected organic or wild herbs. They are often able to use fresh herbs in a season that retains their full vitality and this ensures the potency of their herbal products!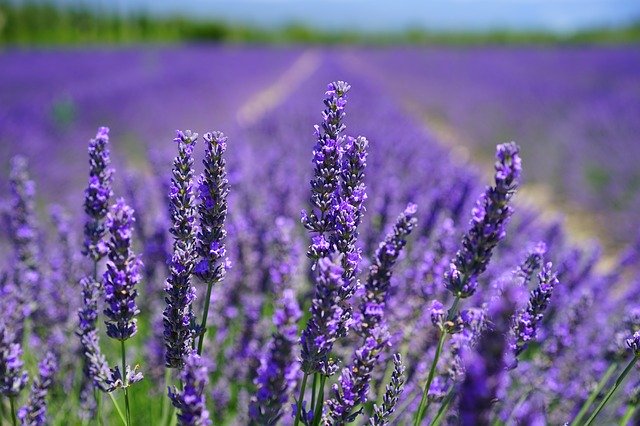 Eagle Peak Herbals evolved out of an off-the-grid and back-to-the-land lifestyle!  
Eagle Peak Herbals provides a full line of premium tinctures, extracts, oils, salves, and custom formulations to health care practitioners, stores, and those who wish to take more responsibility for their own (and their pets/animals health). Many of the herbs are either grown in their organic gardens are ethically wild-harvested on their land. 
Some products such as salves, which contain beeswax and some homeopathic are not vegan. However, non-vegan products are marked! 
"We had been leading a simple physical life camping while building our underground ferro-cement home using hand tools, llamas, wheelbarrows, and powering this with the wood and the Sun. Our 162 acres is nestled in a Federal Wilderness area with a 90-mile view without any human lights. We have been working with herbs since the 1970's. I was creating plant medicines for our family and animals when we decided to move to the high elevation South Warner Wilderness Area in N.E. California. I then became more serious in my herbal studies. Thankfully the Plants themselves became teachers to us and we embarked on an interesting lifetime journey"- Eagle Peak Herbals
Eagle Peak Herbals began growing rare and at-risk medicinal plant species from North America and joined with United Plant Savers. Their family herb and food garden was expanded and in 1995 Eagle Peak Herbals was born. 
Their business has grown to include a manufacturing facility with a large commercial kitchen for processing and bottling herbs. The Herb Shop is located in Surprise Valley California near the town of Eagleville (population 59) and has 10 acres of farm-friendly soil that they are filling with herbs now- just for you!!! 
Here are two of Eagle Peak Herbals' health and wellness supplements! 
Omnimmune is One of Eagle Peak Herbals Popular Blends
Omnimmune was created as an immune stimulant that combines five plants with anti-viral, anti-microbial, expectorant and blood cleansing attributes. 
This formula has become a staple in many households that focus on preventive medicine and herbal treatment protocols. During this current global virus situation, the demand has been astounding.

 


Here's how Omnimmune may help you:
Skin eruptions, ear problems, chronic fatigue, and recurring illness. 

Loosens and helps expel mucus. 

Assists in removing toxins while helping the body restore balance.
Two of the herbs included in this supplement have an affinity for helping with upper respiratory and lung compromises; these are Osha and Lomatium. They prefer to grow in the wild rather than be cultivated and after 39 years of coaxing and trying various methods, they both grace Eagle Peak's mountain garden. Due to their high elevation soils, clean water, and air, Eagle Peaks' respectful organic practices have paid off. These plants also grow in their native habitats throughout this land.
Maca Root Powder
Maca is another plant of interest to any of us trying to stay youthful and strong. 
It has an exciting nutritional profile which can be utilized for both humans and animals. When Eagle Peak Herbals were dealing with starving and emaciated raptors and mammals, Maca became an important ingredient in their tube feeding mixtures. The results delighted them and saved multiple lives. 
                   
Maca Root Powder (Lepidium Peruvianum )

Available either as a powder or a liquid extract. Maca is a highly-respected food and medicine plant from the high mountains of Peru.  
Eagle Peak Herbals also carry this ancient root medicine in their Men's Stamina and Women's Endurance formulas.
It is full of nutrients in the form of vitamins, minerals, and amino acids. Maca has a reputation for increasing stamina, endurance and sexual health. 

Maca has a beneficial effect on the pituitary gland which is the master endocrine system gland and assists in balancing the adrenal and thyroid glands.
 "Some may say the silence, clear starry skies, and pure beauty is present in our products. What we cannot grow or wild-craft ourselves is purchased from other small organic farms with impeccable growing practices. Our products are hand-made at peak potency in small batches to insure quality, consistency, and freshness. We satisfy the governmental Good Manufacturing Practice regulations, GMP'S, while following our own uncompromising standards"- Eagle Peak Herbals 
    
For over 3 decades Eagle Peak Herbals were the only Wildlife Rehabilitationists within a hundred miles. They rescued and cared for over 70 eagles, countless hawks, owls, and songbirds and the sale of their herbal products have supported this service. They are now trying to retire from wildlife work but still help with captures, critical care, and consultations.  
*

 In partnership with our friends a t

Eagle Peak Herbals 

 

 

*

Photos curtesy of

Pixabay and Eagle Peak Herbals 
* The information available on ewellnessmag.com, including text, graphics, and other materials are for informational purposes only. Reliance on any information in ewellnessmag.com is at the user's own risk. Sponsored product placement may appear in the article. The visitor of this website acknowledges that the information available on or through ewellnessmag.com is not and is not intended to be a substitute for professional medical advice. Copyright © 2020 Brawo Press, Inc. All rights reserved.
---