Article
Healthier Habits for Better Nutrition
We all have habits. This is what we do- we settle into certain ways of doing things for comfort and ease. At our core, we are creatures of repetition. Creating healthier ways of looking after yourself can be a bit of a challenge, but the small discomfort of change is well worth it for health benefits down the line! Change doesn't need to be big to impact your well being for the better. Small tweaks and changes to your daily life, nutrition, exercise, and skincare routines can carry a lot of muscle too.

Where to Begin with healthier habits
Always start small and think about what your end goal is. Sometimes we can lose ourselves and become quite frustrated when implementing new ways of doing things because we do too much too soon. Here are a few tips to help you pace yourself!
Take a broad look at your overall health. If you have any pre-existing medical conditions, illnesses or injuries then finding ways to ease any symptoms and create balance should be your overarching goal. It may be that you have several goals and you feel overwhelmed by taking action to reach them all. In this instance, take some time to reflect and find clarity in what your aims are. Start with the goal that is going to make the most difference to your health and improve your way of life. Once you have some clear goals you can start driving them forward, one step at a time.

Get some support. Who can support you as you begin to create healthier habits? We all need some support to provide a backbone and give strength to our goals. Someone to support you can help to encourage you, motivate you, and keep you going when you are feeling a bit low. We all have off days! Support can be found through professional means also this maybe by getting some advice or assistance from a health professional.

Don't overwhelm yourself by doing too much too soon. Small changes such as what you bake with and how you cook your food can create a good foundation for better nutrition. For instance, instead of cooking with vegetable oils, use olive oil or coconut oil- these are far healthier and better for you- and the taste is not compromised! Walk before you run and make a commitment to a healthier you!
Coconut oil has become increasingly popular in the nutrition world. It is a far more substantial and healthier oil and is also highly versatile. Verdana Organics (also known as Deepthi Organics) are great supporters of Coconut oil and all its benefits to you.
Verdana is the brand name of Deepthi Organics LLC, located in Greensboro, NC. This USDA NOP Organic Certified, Kosher certified and FDA registered a company is also working to achieve Non-GMO Verified certification very shortly.
Organic Verdana was started by Sundar Subramaniam, with over 3 decades of Sr Management experience in major multi-nationals, to break a couple of myths relating to green products -
(1) that they are necessarily costly
(2) green products cannot be luxurious and luxury products cannot be green.
Verdana specializes in food grade and cosmetic grade oils that are not manufactured or not readily available in the US like MCT (Medium Chain Triglyceride) oils, Extra Virgin Organic Coconut Oil, Organic Hemp Seed Oil, Organic Jojoba Oil, Organic Argan Oil, and Neem Oil. Practically all these products are available from small bottle sizes to bulk sizes for manufacturing use.
Here's the Science Bit of Verdana MCT Oils
"The fatty acids C6 (Caproic acid), C8 (Caprylic acid), C10 (Capric acid) and C12 (Lauric acid) are collectively called MCT's (Medium Chain Triglycerides). The numbers relate to the number of carbon atoms in the fatty acid chain - for example, C8 has 8 Carbon atoms. Among these, C12 is not considered a true Medium-chain by many, particularly in terms of how our body accepts and processes it. The C6, C8, and C10 are collectively considered 'true' MCT oil. Usually, C6 will be present in trace amounts only. C8 and C10 will be common in the 60:40 ratio. The MCT's are separated from Palm Kernel Oil or Coconut oil by a process called 'fractionation'. When made from Coconut oil, it is called Coconut MCT Oil or Fractionated Coconut Oil"- Deepthi Organics
Verdana's MCT oils come in 3 variants: Palm kernel derived, 100% Coconut derived Conventional and 100% Coconut derived Organic. They are all food-grade and Kosher certified. These oils are very versatile. Consider them as "liquid wonders"! They can support healthy living in many ways; here is a peek at a few!
As a quick energy source in Sports Nutrition: Consisting almost completely of C8 and C10, these MCT oils get readily absorbed without much assistance from digestive juices and enzymes. Just add a spoon to coffee or your favorite drink before your daily work out or run. It can also be added to food such as home-made health/energy bars.

Perfect Carrier Oil: Completely soluble with all essential oils and is colorless, odorless and is stable for very long periods, MCT oil is ideal as a carrier oil for Massage, Aromatherapy and for making cosmetic and food products. Recently, MCT is being used widely as an important and popular carrier in the CBD industry.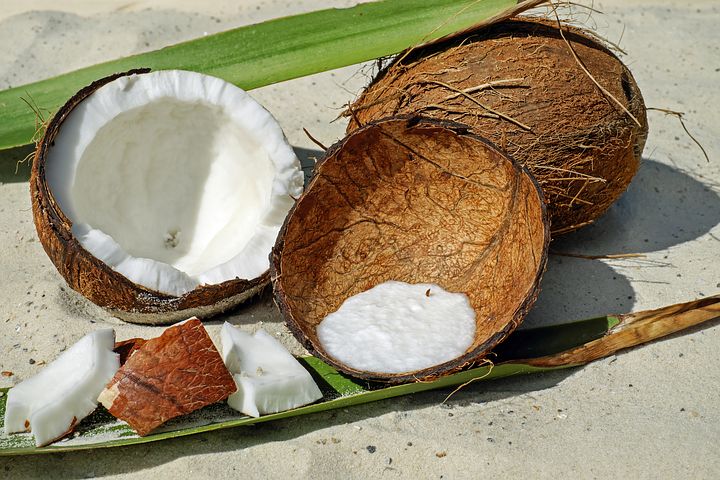 Verdana Extra Virgin Organic Coconut Oil:
Verdana Extra Virgin Organic coconut oil is cold-pressed from the fresh white meat of coconuts. It is food grade, Kosher and USDA NOP organic. It is highly versatile, check out the many ways it can be used!
For Cooking & Baking:
Coconut oil is a much healthier alternative to other oils, like vegetable oil, because almost 87% of it is saturated fat. In high heats, saturated fats retain their structure, making it ideal for cooking and baking. Verdana Organic Coconut oil is also rich with medium-chain triglycerides; these are great for heart health in particular but there are many health benefits overall. It can be used as a dressing, baking, frying… any which way!
For Skin/Hair and Body:
Coconut oil also works wonders for the skin. It provides moisture so you can use it as a dry skin treatment for lips, elbows, heels - it is a wonderful moisturizer for your whole body! You can also use it in your hair as hair oil or as a mask. In those parts of the world where Coconut oil is used as hair oil, women have long, dark, healthy hair. It helps to protect hair from damage, split ends and can encourage hair growth when gently massaged into the scalp.
As a makeup remover:
Rub a small amount of coconut oil on the areas that have makeup and gently wipe off the oil with a warm washcloth. It can also be utilized as a facial moisturizer in place of your day or night cream- just rub a small amount over your neck and facial area. This oil absorbs into your skin effortlessly.


 
All Verdana products come in FDA-compliant, BPA-free containers.
Through innovations in sourcing techniques and logistic models, Organic Verdana has been able to make it's great natural and organic products available to health-conscious people across the USA at very affordable prices – and with free shipping! Not only do they take efforts to make sure that the Verdana products are safe and efficacious, but they also make sure that they are earth-friendly and made from environmentally responsible processes.
*

 In partnership with our friends at Deepthi Organics 

* 

Photo courtesy Deepthi Organics
* The information available on ewellnessmag.com, including text, graphics, and other materials are for informational purposes only. Reliance on any information in ewellnessmag.com is at the user's own risk. Sponsored product placement may appear in the article. The visitor of this website acknowledges that the information available on or through ewellnessmag.com is not and is not intended to be a substitute for professional medical advice. Copyright © 2019 Brawo Press, Inc. All rights reserved.
---