Article
A Healthier and Happier way of life.
A healthier, happier way of life is what many of us aspire to. A fresh year encourages us to look at the bigger picture of our wellbeing and start working toward our goals. If you are looking for some inspiration, read on!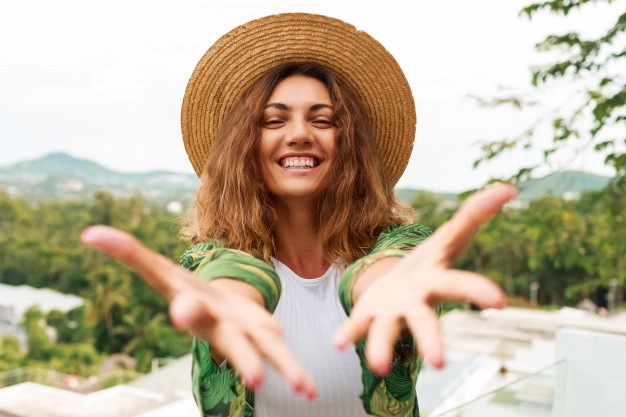 Health and wellbeing are not as complicated as it seems. Often, it is our own beliefs that make things seem more difficult and this can create limits to what we feel we can achieve health-wise.
In actual fact, health and wellbeing are pretty clear cut, as long as you focus on getting the basics right. And what are the basics?

Essentially, the basics of health and wellbeing are maintaining activity and exercise, eating well, and ensuring you get enough rest on a daily basis to recover and regenerate. Here's a closer peek at 3 steps to a healthier 2022! 
Keep moving! We all have very different physical capabilities, ideally, you need to work within your capabilities and have a great understanding of your body and what it can and potentially cannot do. As we age, many of us may suffer from the effects of aging, such as sore joints and lower energy levels. But movement can help in many ways to keep us feeling younger, keep joints supple, and actually raise our energy levels. Focus on exercise that feels good for you. Exercise should not be painful; however, it should challenge you somewhat.

Eating well. Eating well isn't just about the foods that you eat. It is about how they are prepared and cooked, portion sizes, and having the correct balance of macronutrients in terms of carbohydrates, proteins, and fats. Nothing is redundant! All foods have value to our wellbeing- the key is to get the balance of those foods right. Alongside eating well, a good supplement regimen can help to support and bolster a good nutritional diet day to day. Heart and brain health is heavily impacted by the foods that we eat, so try and eat more raw, natural foods as often as possible.

Rest is not overrated! None of us are invincible and adequate rest enables our body to rejuvenate itself. When we sleep, all our fundamental systems continue to work hard on the background to establish balance and support healing. Always aim for at least 7-8 hrs sleep per night- your body will thank you for it!
As mentioned earlier, the food that we eat can become less or healthier depending on how it is prepared and cooked. Olive Oil or Extra Virgin Olive Oil in particular is well-renowned for its wellness benefits. It contributes to good heart and brain health, has strong anti-inflammatory benefits, contains anti-oxidants, and Olive Oil is not linked to weight gain or obesity- it is one of the healthiest oils to use and rich in monounsaturated fats- the good fats!
And for the best Olive Oil, we need to check out Mr.Papou's- they are specialists in the production of great tasting Extra Virgin Olive Oil!
Mr.Papou's began with only a few orchards and vineyards in the village of Poulitsa. Through their love of the land, they began a quest to produce some of the finest natural products that Greece had ever seen. Their quality product and honest characteristics became well known within the Corinthian region.
Over time they have focused on growing their operations to produce more fresh fruit and olive oil each year. The family now owns thousands of olive trees and produces ample amounts of extra virgin olive oil every season which is great news for consumers looking for the best Olive Oil for health and wellness!
Papou" translates to Grandfather. Mr.Papou'swas started by the three grandsons of a world-renounced farmer in Corinth Greece to honor their Greek grandfather, DimitriosTzanavaras. He was a farmer who had been cultivating the world's finest extra virgin olive oil for over 75 years.
The three young men, born and raised in the United States, have realized their grandfather's dream to bring his famous extra virgin olive oil to the consumers of the United States.
"Our extra virgin olive oil is always all-natural and first cold-pressed. It is the perfect combination of the most desirable olive varieties: koroneiki, manaki, and patrinia olives. Cultivated for thousands of years, these small olives have become an important ingredient of the Mediterranean cuisine"- Mr.Papou, LLC
Here is a closer look at

Mr.Papou's Extra Virgin Olive Oil
This amazing Extra Virgin Olive Oil by Mr. Papou's is available in 250 ml, 500 ml, and 3 Liters. 



This product is a Greek extra virgin olive oil that is produced in the hills of Corinth, where the finest olives have been cultivated for thousands of years.
There are no preservatives or other substances in this natural olive oil and the product itself is also pressed from the most desirable olive variety: the Koroneiki olive.
"All of our olive oil is pressed in Corinth, Greece. This region is known for its rich soils and vast farmlands. We support the local farmers in this region by providing their authentic, pure products to consumers around the world"- Mr.Papou, LLC.
With over 2,000 varieties of olives, it can be difficult to select the most nutritional, delicious, and pure.




Mr. Papou's has studied these varieties and carefully selected the perfect olive. With its purity and dense nature, the Koroneiki variety has become well known as the most desirable in the world. 
Their innovative "early season harvest" approach, coupled with a traditional Greek first-cold pressed methodology, enriches both the aromas and the sought-after appetizing hue. 



When consumed as a delicacy (and olive can taste bitter!) this bitterness has become a staple of fine dining olive oils. Mr. Papou's Olive Oil combines this bitterness with a strong fruitiness that fills the pallet. 

The relatively small size of these olives also results in a high concentration of natural nutrients. 

You will find this olive oil to be very rich, with a pleasant herbaceous hint. 
"Simply drip, drizzle, or pour this olive oil onto any dish and you will amaze those you cook for. No matter your level of expertise or passion for cooking, this extra virgin olive oil will take your cooking to the next level"- Mr.Papou, LLC.
Mr. Papou's Olive Oils are a great addition to any health and wellness nutrition plan you have. Pure, wholesome, and true- it's a valid way to improve your wellbeing through doing small things that make a large impact on your overall health.
* In partnership with our friends at Mr. Papou * Photo courtesy of Mr. Papou
* These statements have not been evaluated by the Food and Drug Administration. These products are not intended to diagnose, treat, cure or prevent any disease.
* The information available on ewellnessmag.com, including text, graphics, and other materials is for informational purposes only. Reliance on any information in ewellnessmag.com is at the user's own risk. Sponsored product placement may appear in the article. The visitor of this website acknowledges that the information available on or through ewellnessmag.com is not and is not intended to be a substitute for professional medical advice. Copyright © 2022 Brawo Press, Inc. All rights reserved.
---