Article
The Heart of Good Nutrition
As we continue our journey through February, we can look forward to the months that follow with some bonus attention paid to what we did or did not achieve health-wise. Sometimes, we can only move forward by looking back to see what we can do differently for increased success down the line.

Health is not about punishing your body or being hard on yourself when things go a little awry. Health is about inching forward to better days with a focused mindset and a committed heart. Take time to reflect and don't disregard your past efforts; learn from them and continue to move ahead, step by step.
The heart of the matter!
At the very heart of good health is good nutrition. You cannot function without the vitamins, minerals and vital nutrients your body needs to meet its energy demands and support immune function, cell repair, digestion, and all the other fundamentals of human function.
This is too often a point that is missed; we tend to underestimate the importance of great nutrition, perhaps because food is so convenient nowadays or maybe because there is so much choice in the modern world! It could be that all that choice confuses us, and we lose direction about what is good nutritionally.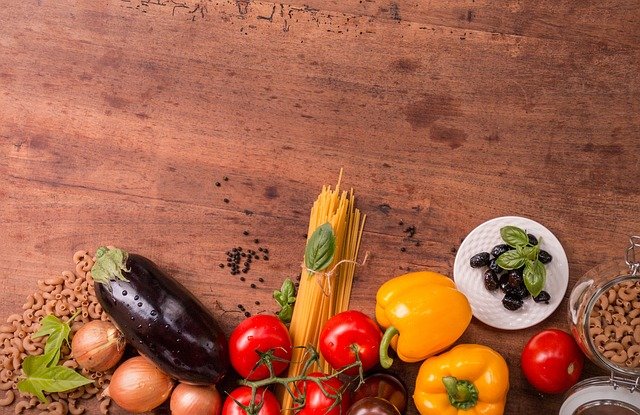 Here are some points to remember!
Good food tastes great! Don't skimp on the fruit and vegetables that your body needs. Make the most out of natural herbs, extracts and spices, many of which are high in age-fighting antioxidants. Try turmeric, paprika, ginger, garlic, and for those with a sweet tooth, stevia can be an ideal healthy replacement for sugar! 

Use (natural) supplements to boost your body's ability to use and optimize nutrients. It's not just about the food that we eat; it's also about how well the nutrients from that food are absorbed and taken up by the body. Extra supplementation for water-soluble vitamins such as Vitamins B and C may be necessary as these nutrients are not stored in the body like fat-soluble ones (such as Vitamins A, D, and E). 

Combine healthy eating with adequate exercise and rest. Health is about the whole package. Even with a great diet and supplementation your body still requires activity and sleep. The benefits of good food, exercise and sleep cannot be overlooked, for the inner and outer you! 
Hopefully, these little reminders can act as a reset! Body Kitchen believes that your kitchen is at the heart of keeping healthy. As such, Body Kitchen is an extension of your kitchen; it is where a healthy body and beautiful mind begins!
Comprehensive nutrition is the crucial ingredient of ageless skin and hair, it is the building block of strong muscles and bones and the core of every health system designed to keep us well. At Body Kitchen, they serve up innovative supplements just the way you want it—made with healthy, wholesome ingredients in their purest form and endorsed by modern-day science.
The product of a health-minded team of nutritionists and cellular biologists, Body Kitchen believes that vitamins, minerals, and antioxidants are not just bundles of molecular compounds. They're game-changers, life enhancers and they provide us with the potential for better days and happier lives.
"From farm to kitchen, we oversee every step, constantly striving for a higher standard of excellence, so that our formulas can deliver a better standard of wellness. With this ethos in mind, Body Kitchen developed two natural solutions that boost inner health and outer glow, these are Total Beauty and Nordic-Elder Shield for enhanced Immune Function"- Body Kitchen 
Total Beauty: For Gorgeous Skin, Hair & Nails 
Health counts on both the inside and the outside too. Glowing skin, thick tresses, and strong nails are symbols of healthy, youthful allure. By contrast, without adequate care, they're also reflections of internal aging. The breakdown of 3 'youth proteins' namely: collagen, keratin, and elastin can put skin, hair, and nails on a fast-track to aging.



GET NOW - 20% with code: "WELLNESS20"
Body Kitchen presents Total Beauty, a revolutionary protein formula uniquely designed to transform skin, hair, and nails at the core. Total Beauty is in a league of its own, delivering a trio of fortifying proteins on which natural beauty is built on:     
Collagen for firmness helps you to see visibly smoother skin with fewer wrinkles! Elastin for stretch and suppleness boosts elasticity to lift the skin and fight gravity. 

Keratin for strength helps to reduce hair shedding so that you enjoy stronger hair and nails.
Total Beauty is special because it's the only skin, hair, and nails formula that combines three clinically studied, highly soluble forms of youth proteins.
It supports wrinkle reduction with Body's Kitchen's exclusive BK Peptide Fortified Collagen with 30 times the concentration of other collagen powders. Made from grass-fed and marine protein peptides, this unique collagen has a secret skin beautifier: black currant extract – a powerful fruit antioxidant that boosts collagen absorption.    
And to counter sagging and loss of firmness, Total Beauty includes Prolastin, powerful marine elastin from France that can increase the production of skin-lifting elastin by over 250%, as well as collagen synthesis by more than 100%. It has been created using an advanced, enzymatic hydrolysis process; through this, it yields a clean, pure, and natural elastin protein.
"Lustrous, fuller-looking hair is possible with patented keratin protein from New Zealand. Cynatine HNS is clinically shown to help reduce excess hair shedding by 17% after only 30 days, with optimal benefits after 90 days. This keratin protein also supports hair's growth cycle and minimizes nail brittleness"- Body Kitchen  
Additionally, Total Beauty is packed with a beautifying cocktail of B-vitamins and minerals, with moisture-locking hyaluronic acid to enhance skin's suppleness from within. Total Beauty is the only skin, hair, and nails formula you need!
Nordic-Elder Shield: Immune-boosting Elderberry (without the sugar!)
Elderberry syrups and gummies are popular natural immune boosters, especially during sneeze season! How they're made and what is inside can vary greatly. Some are made with boiled berries and antioxidants that are extracted with chemicals and, many are often loaded with hidden sugar.
To deliver immune support minus the blood sugar spike, Body Kitchen created Nordic-Elder Shield. This supplement is a high-potency elderberry blend made with the queen bee of elderberry, Black elderberry (Sambucus nigra).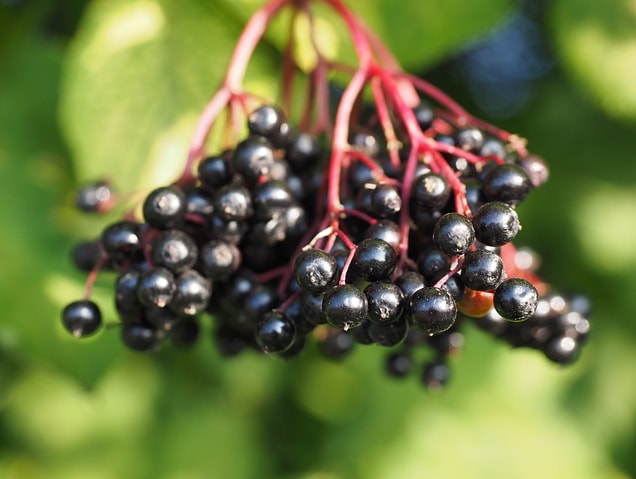 This variety boasts sky-high levels of multiple polyphenols shown to fight pathogens and free radicals and enhance immune system function. Darker, richer, and more powerful, black elderberry contains almost twice the anthocyanins of any fruit (the potent compounds responsible for the berry's deep purple pigment.)
"Bonus from Body Kitchen: Create a refreshing, immune-fighting berry punch with Nordic-Elder Shield. Simply uncap 1-2 clear veggie capsules and pour the pure berry powder into a glass of freshwater. Stir and enjoy!"- Body Kitchen 
Nordic-Elder Shield features the patented extract, Nordic Elderberry. It is so fresh and natural, and it retains its beautiful bright berry color after extraction. Ounce for ounce, this pure black elderberry packs a punch in every daily serving:




GET NOW - 20% with code: "WELLNESS20"

 
27 grams of non-GMO black elderberry from Denmark

20 times the concentration of other elderberry extracts

The gentle water extraction method ensures purity and potency without chemicals
"Your health supplements should be as clean and natural as the food on your plate. This philosophy exists within every Body Kitchen product, from sourcing the best quality ingredients to preserving the highest nutritional potency. We maintain transparency at every step between our farms to your pantry. It's not the easy way—but it's the Body Kitchen way!"
* In partnership with our friends at Body Kitchen * Photos courtesy of Body Kitchen 
* The information available on ewellnessmag.com, including text, graphics, and other materials are for informational purposes only. Reliance on any information in ewellnessmag.com is at the user's own risk. Sponsored product placement may appear in the article. The visitor of this website acknowledges that the information available on or through ewellnessmag.com is not and is not intended to be a substitute for professional medical advice. Copyright © 2020 Brawo Press, Inc. All rights reserved.
---