Article
Top 5 Strategies to Maintain New Year Momentum!
Three months of New Year flew by in a breeze, and we now start to look forward to the spring and summer months with fresh perspectives and hope for what's ahead! Are you still on track with your health and wellness goals? Are you still taking those all important little steps to get you closer to feeling/looking better? It is all about maintaining momentum and integrating the action steps daily to keep moving forward! Here we look at 5 top strategies that can help you maintain your momentum and stay on track!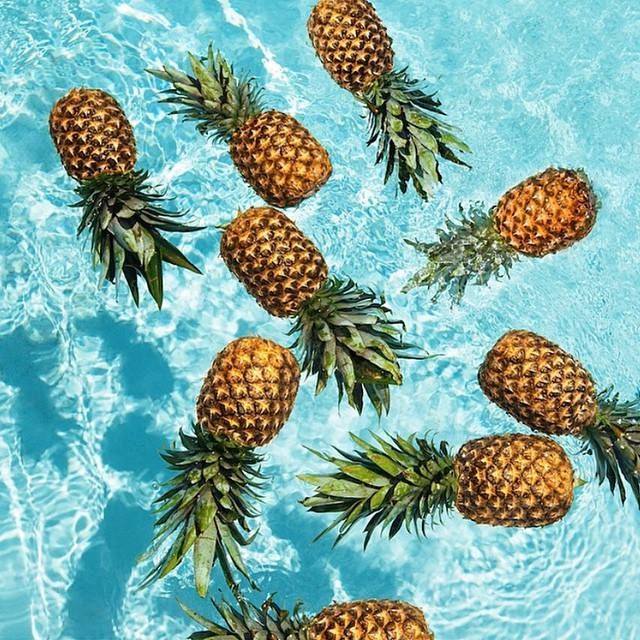 Think about today- what can you do today to take another small step forward?
Too often we think too far ahead and lose the value and essence of each day- and it begins to feel like time is slipping through your fingers, and you have not yet reached your goal or aim. You have your vision, your ideal destination of where you would like to be, but don't focus too heavily on the end goal that you lose sight of what you are able to do daily towards that end result, or goal achieved. Think presently, think purposefully, take each day by the hand and focus yourself on the little brush strokes that paint the bigger picture…your goal is in your hands!
Keep the fun of exercise alive! 
Your motivation is what fires you up and inspires you- so keep the internal 'spark' going by making sure you allow for fun in your exercise or fitness routine! It's not about 'no pain, no gain'… enjoy what you do and it will never be painful and you will always gain from it! If you love to walk, walk more, if you love to run, run more… doing what you love keeps you motivated and moving forward!
Variety is the spice of life!
Don't allow boredom to set in, keep things varied in terms of both nutrition and exercise! Try new foods, take that new exercise class, explore that nature walk; integrating new things keeps you mentally, physically and emotionally alert and engaged… so introduce something new into your current health and wellness plans. Keep taking small steps out of comfort zones!
Come back stronger after a setback
Sometimes we fall out of line with our aims after a setback, but there is no need to let this hinder or stop you! Simply shift your perspective on any knockdown or failure and just press the 'reset' switch… start again, wiser and even more fuelled up for success. Success is not necessarily the end goal…it is staying committed to what you set out to do and to keep moving toward it; this is the true meaning of success, so don't give up!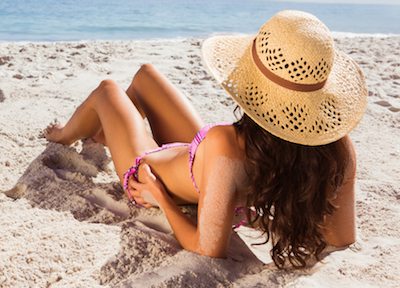 Keep setting goals, stay focused!
There should always be something to improve on and a goal to be reached; life is all about progression! When you set goals you are investing in yourself for your own development, for your health and your well-being, and you are worth that investment! Be the best 'you' that you can be, and this is brought about by a clear focus on evolving and staying in sync with the motion and movement of life. Keep the goals and the freshly born challenges coming- never get tired of pushing yourself to be better! 
A great quote about goals and having a vision by J. P. Morgan says "Go as far as you can see; when you get there, you'll be able to see farther." So, keep moving forward! 
Do you have a weight loss goal? Her Diet offer a highly effective weight loss supplement that utilizes a powerful proprietary blend of herbs, and natural vitamins that work synergistically with your body to assist in losing weight and improving overall health.
Click here to shop for this product now! 
Click here to shop for this product now! 
Here is some more info via Her Diet!
Taken twice daily, HER diet puts a 'spring in your heels' and that dress (a few sizes smaller) just a few short months away!

HER diet helps your body get rid of that 'muffin top' and that bikini fit like it should! It is specifically formulated for women and is blended to give maximum fat burning and appetite control to women.

HER diet is formulated to work fast, its proprietary blend of ingredients dissolve quickly in your stomach and give you the perfect mixture of fat burning elements for a woman's body.

When you order, you will receive 60 pink capsules (30-day supply) and a cute little purse to carry them in!

HER diet comes with a 100% SATISFACTION GUARANTEE, so if you find it isn't right for you, we'll take it back and refund- no questions asked!
Remember that your body on the inside and the outside needs equal care and attention, so as spring and summer beckons… take a peek at

Skinerals

to discover organic products with a life-changing purpose! You can protect your skin naturally this winter while helping fund skin cancer research with

Skinerals

. Great looking skin and a good deed rolled into one!
Here is more on

Skinerals

! 
Michael Schindele founded

Skinerals

in 2014 after his daughter was diagnosed with severe eczema and skin allergies. His mission to create products that could manage and repair her skin damage led to a healthier, all organic approach to beauty. The brand now includes 16 natural and organic skin care products and has pledged to donate a share of every single bottle sold to skin cancer research.
Click here to shop for this product now!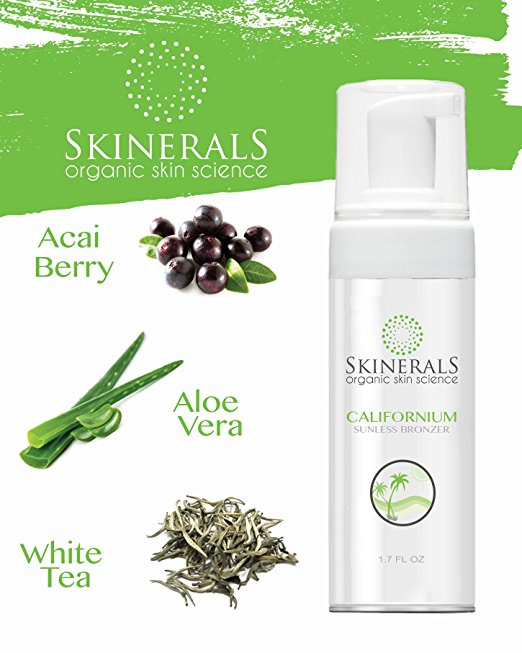 Click here to shop for this product now!   
Here is some more info via Skinerals                                                                                             
At Skinerals, they're dedicated to improving the skincare industry through 100% organic products and a pledge to donate a portion of each sale to skin cancer research.

Their innovative formulas focus on minerals—not chemicals—to restore, pamper, and protect the body's most important and hardest working feature. 

The brand uses hundreds of different minerals and earth elements to naturally promote healthy cell growth and development, providing relief from many chronic, irritating, and embarrassing skin conditions.

All ofSkinerals' products are vegan as well as paraben, cruelty, and gluten-free. They are proudly made in the USA in an FDA approved facility.
"

Skinerals

was born from necessity," explains founder Michael Schindele. "My daughter was suffering from severe eczema and I was determined to help her beauty shine in the healthiest way possible. The winter time is especially challenging for those with eczema and other skin allergies. It's so dry both outdoors and indoors that their skin never gets a break." said Schindele.
Skinerals has made it easy to add extra moisture and a kiss of sunshine during these dry months with these products:
1.    Sweet Jasper Body Lotion – Gentle yet deeply moisturizing, this lotion reduces stretch marks, scarring, and cellulite. It's safe to use daily and blends in quickly without leaving behind a greasy residue.
2.    Californium Sunless Bronzer -- This mousse formula applies a natural tan effortlessly, free of streaks and unevenness. It's available in an 8oz bottle for home use and a travel size for touch ups on-the-go.
3.    Luminous Citrine Facial Cleanser –Its light citrus fragrance entices the senses while its formula of activated charcoal, aloe, and orange peel oil work to neutralize acidity and gently exfoliate. Nourishing Vitamins C, B5, and E promote supple smooth skin.
Keep Skinerals product in a cool dark place and refrigerate for use within three months; exposure to heat and air will damage the product. If you're looking for a way to get a beautiful tan that is affordable, safe and convenient, then give Californium Sunless Bronzer a try today! You can find more here.
The information available on ewellnessmag.com, including text, graphics, and other materials are for informational purposes only. Reliance on any information in ewellnessmag.com is at the user's own risk. Sponsored product placement may appear in the article. The visitor of this website acknowledges that the information available on or through ewellnessmag.com is not and is not intended to be a substitute for professional medical advice. Copyright © 2017 Brawo Press, Inc. All rights reserved. 
---