Article
Utilizing Food as Medicine!
Hippocrates said it best "Let food be thy medicine, and medicine be thy food". Utilizing food as medicine is potentially one of the smartest ways to look after your health, heal, and find some balance in the modern world.
We often take food for granted because it is something that we have a constant supply of. We are always tempted by food, and not always the food we should be eating for health, harmony, and longevity.  We are frequently sucked into what is convenient and easily accessible to satisfy our hunger, and it is the heavily processed foods that plunge our health into decline because we simply overdo it with convenience foods. And the stress of modern-day living just adds another weight onto our shoulders.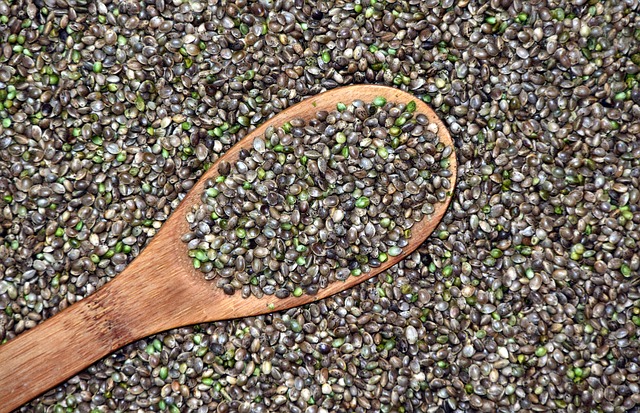 Balance
Balance is essential. When we regularly fall out of balance with our nutrition, exercise, and time to rest, the body cannot cope! Healthy living is a way of life and it is something you need to focus on each day for the best benefits. Thankfully, we have many natural sources of food that are often down-played. Even foods that are science-backed for their health benefits don't always get the right exposure to help people heal and feel better within themselves. Conventional medicine has a purpose and comes with its benefits but so does alternative medicine! And a lot of the time, we are treating the symptoms of our ailments but not the cause.  So, what is the answer? 
There are probably many answers, but it is essentially down to choice. When you choose better options for your health, you automatically increase the potential benefits also. 
Hemp 
Hemp is becoming increasingly popular in the health world for several reasons. Hemp oil is made by pressing or cold-pressing hemp seeds. Hemp is obtained or manufactured from the Cannabis sativa plant, however, the varieties that are used for hemp oil do not contain significant quantities of tetrahydrocannabinol- which is the psychoactive element or compound from the cannabis plant. 
There are many benefits to utilizing hemp seed oil for health and well being. Hemp oil is anti-inflammatory, anti-bacterial, high in anti-oxidant value and extremely high in polyunsaturated fatty acids, omega 3 and omega 6. These fatty acids are essential for the normal or optimal function of our body. Hemp oil also contains several vitamins, minerals, and amino acids. 
Inflammation of the body can cause many health issues and conditions, hemp oil has been shown to reduce inflammation within the body, and more studies into the benefits of hemp are continuing. Hemp oil can prove helpful for skin conditions such as acne and eczema, women that suffer the discomfort of PMS or menopause, and can aid in relieving stress as well as treating sore muscles/joints and easing arthritis. 
Hemp Oil is growing in its stature as a healing remedy or tonic for health, and Botana is passionate about its range of hemp products. Founded in 2014, Botana's goal is to utilize science to support their understanding and passion for health and biodiversity. Through this drive and knowledge, they set out to create a product the was pure as well as highly effective.  Botana's unique and passionate methods allow them to extract all the beneficial components of the hemp plant.
The Science Behind Hemp
"We practiced and researched for several years before starting our farm, and for four years after starting our farm, utilized many different methods to regenerate the land and build soil. We use techniques from Korean Natural Farming, Permaculture (Masanobu Fukoka, Bill Mollison), Biodynamics (Rudolph Steiner), and from Dr. Elaine Ingham (living soil food web.)  Our techniques and interests led us to discover 'spagyrics,' which was a 'true' way to make a full-spectrum extract of plants or herbs since there was an additional process to add the minerals. Our growing methods have allowed us, in comparison, to produce herbs, which on a quality scale, have been unmatched"-
Botana 
Scientifically, it has been shown that cannabinoids, or terpenoids, or cannabinoids which activate our cannabinoid receptors help maintain homeostasis on the cellular level and detox the cells. Essentially, Botana's tonics and remedies address and counteract the toxicity of modern-day living by re-establishing chemical balance and harmony. 
Food as Medicine
Botana believes that regenerative agriculture is the key to sustainability since you are farming carbon and locking it into the soil and building biodiversity. This is the honest, natural and most effective way to produce food as medicine. They use the harmony of nature to enhance their gestures and nature responds positively! The final product you receive from Botana is a token of this passion, bringing oneself closer to the harmony within. 
Botana embraces food as medicine. Here is a peek at two of Botana's products! 
Hemp Oil Capsules 
Botana's Terpene and Phytocannabinoid Rich Hemp Capsules are made from 100% Small Batch Organic Industrial Hemp. This hemp is grown with sustainable organic methods that utilize Biodynamic, Korean Natural Farming, and Dr. Elaine Ingham's soil food web techniques.
The ingredients in Botana's Hemp Oil capsules have been shown to promote a healthy inflammatory response, maintain digestive health, promote respiratory health and support the immune system. 
Ingredients:
A proprietary blend of Organic Hemp Seed Oil, Organic Black Seed Oil, Organic Spagyric Hemp Oil (our proprietary dual extraction method), and Organic Oregano Oil.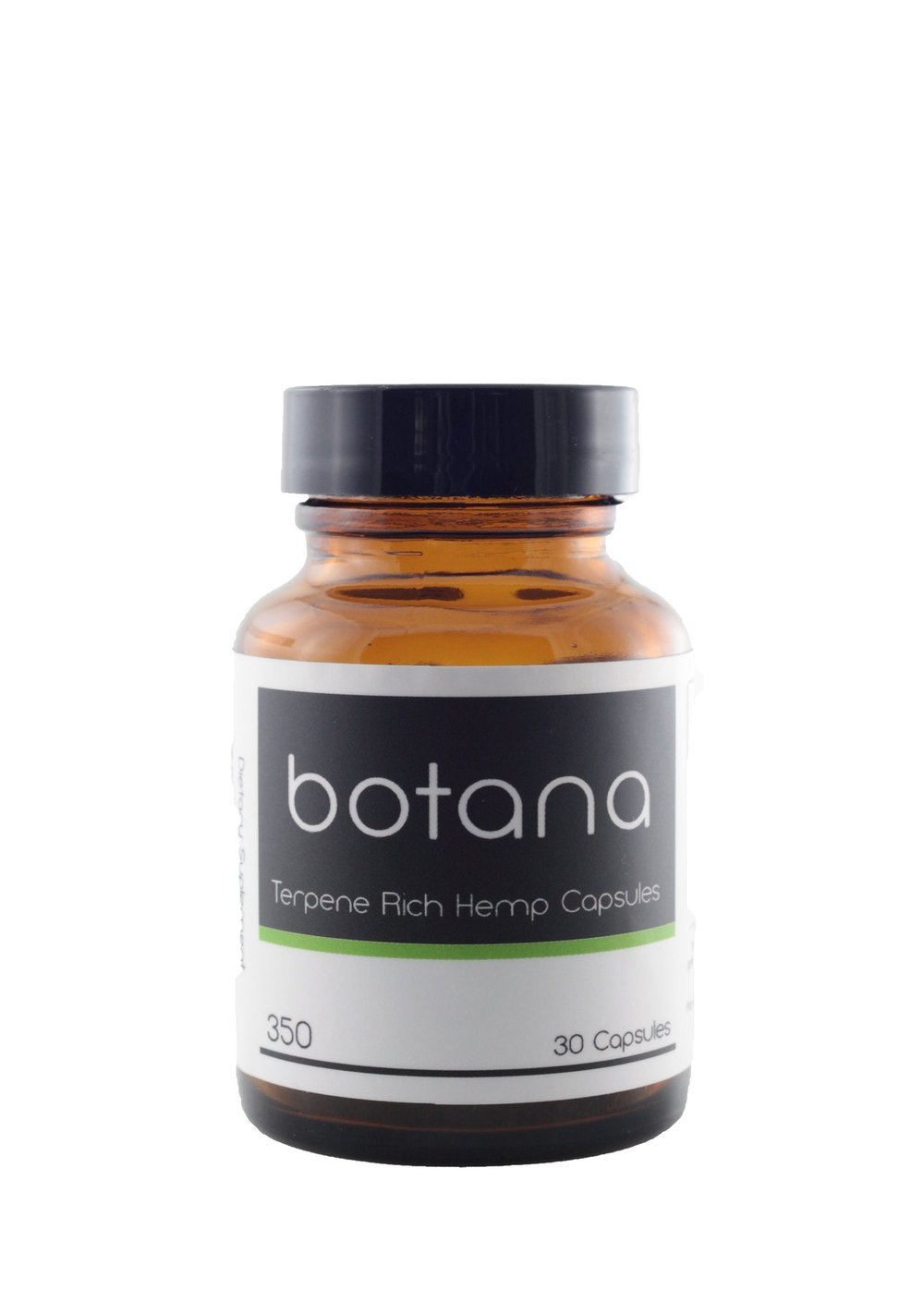 These Hemp Oil Capsules are: 
Gluten-free 

Pet-friendly, pet-safe 

Spagyrically processed

Pesticide/solvent-free 

Non-GMO 
Whole Plant Industrial Hemp Capsules have been verified by a third-party lab to contain at least 12 mg of Cannabidiol per capsule (15mg of Phytocannabinoids), 50 capsules total, Proprietary Dual Extraction with Minerals, which sets Botana apart from other companies.
Botana recommends taking these capsules before bed or before a meal, and if you have difficulty swallowing capsules...fear not! They can be chewed! To maintain their quality, it is advised that you store them in a cool, dark area and refrigerate once opening. Hemp oil capsules have a 2 Year Shelf Life. 
Sports Salve with Frankincense 
This amazing blend is great for athletes or high-performance outdoor enthusiasts! Botana's Organic Hemp salve can be used for sore muscles, sore joints, skin blemishes, injuries, cuts, abrasions, burns, and even on healed tattoos.
For maximum effectiveness, simply rub in for at least a minute to the desired area. This salve can also be rubbed on the bottom of feet to help with relaxation. Botana's sports salve is verified by a third-party lab to contain 250mg or 500mg of Full-Spectrum Hemp extracts (with extra Phytocannabinoids!).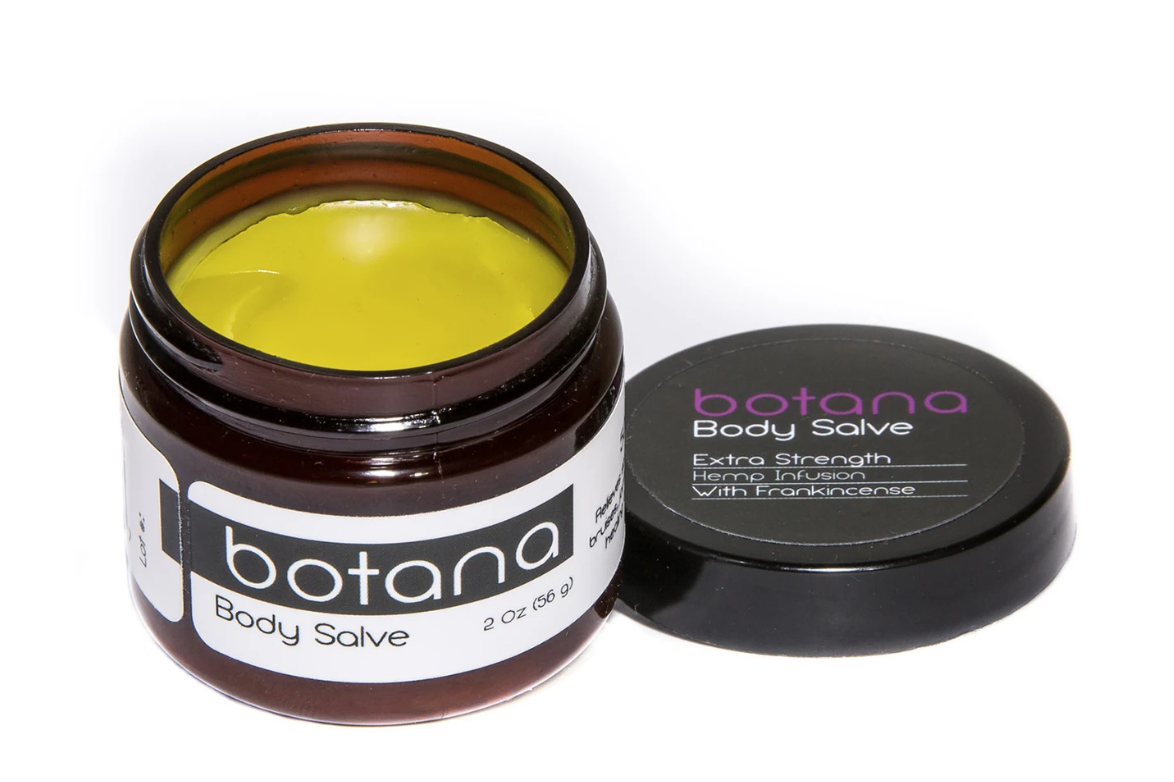 Botana's Sports Salve contains all-natural ingredients:
Organic Shea Butter, Organic Jojoba Oil, Organic Grape Seed Oil, Organic Beeswax, Organic Coconut Oil, Organic Hemp Extract, Organic Comfrey, Organic Menthol, Organic Lavender Essential Oil, Organic Peppermint Essential Oil, and Organic Frankincense Essential Oil.
"Hemp oil extracts have traditionally been used around the globe as medicine. A large body of evidence has indicated that the benefits of full-spectrum hemp oil can relieve various ailments and health conditions. Botana's sustainable methods enhance the biochemical equilibrium within the hemp plants which maximizes the beneficial effects of our organic Hemp oil"- Botana
*

 In partnership with our friends at Botana  

*

Photos courtesy of Botana



* The information available on ewellnessmag.com, including text, graphics, and other materials are for informational purposes only. Reliance on any information in ewellnessmag.com is at the user's own risk. Sponsored product placement may appear in the article. The visitor of this website acknowledges that the information available on or through ewellnessmag.com is not and is not intended to be a substitute for professional medical advice. Copyright © 2019 Brawo Press, Inc. All rights reserved.
---