Article
The Value of Digestive Health
At the moment there is a massive focus on our immune health. The recent events around the Coronavirus outbreak have led to many of us doing what we can to improve our immune function. And this is all highly advised; after all, it is our immune system that will be tasked with fending off and overcoming any potential harm caused by COVID-19.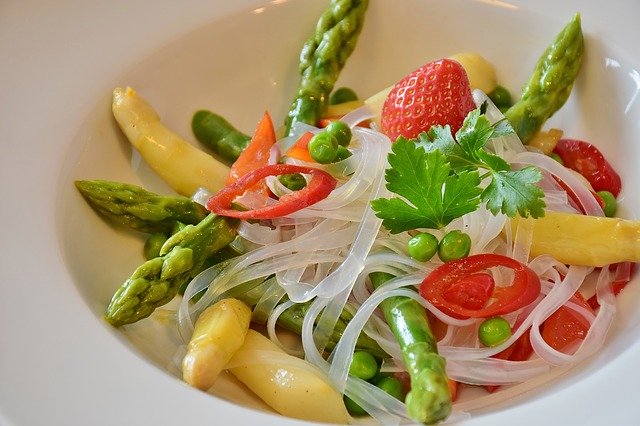 Digestive Health is Fundamental to Healthy Living
However, there is a fundamental value to our digestive health that is frequently overlooked. Our digestive health works alongside all our bodily functions and is just as important. Particularly in modern times, our digestive health and our gut have an increasingly difficult job to do. Decades ago we ate more natural and home-cooked foods, did not devour as much soda and sugary drinks, and we weren't so heavily dependent on caffeine and sugar to see us through the day. 
Nowadays, the world is very different. Convenience foods, ready meals, and overloading on snacks have become the new "norm". Although we cannot turn back the clock and do things differently, we can take action now to realize the value of our digestive health and work toward better choices for a healthier way of being. And the bonus is that by enhancing and strengthening our digestive system and gut health, we naturally boost the power of our immune function and can absorb nutrients from food far more efficiently. 
The Benefits of Improving Digestive Health
As well as improving our immune function, working toward better digestive health means we reduce the risk of digestive disorders such as IBS and chronic conditions and diseases like bowel cancer. Here are a few more ways digestive health helps us toward better health and well-being:
More energy

Improved Heart Health and Cholesterol levels

Improved Liver and Kidney Function

Have a healthier weight, or aids in weight loss

Helps to combat Auto-Immune disorders and food intolerances

Better looking skin and complexion helps to combat skin conditions such as eczema
These benefits of having a healthy digestive system are just a drop in the ocean- there are many more that could be stated! Essentially, food is vital for life and how we digest that food is just as important. If our body is not able to adequately break down food in our gut then it causes inflammation and a build-up of waste and toxins that the body cannot deal with. 
Prebiotics and Probiotics
Digestive health is about balance. The more balance that we can create through improved gut health, the healthier we will be overall. We know that probiotics assist in that balance and equilibrium, and probiotics translate to "For Life"! Prebiotics are now becoming just as popular as they aid in improved gut health and digestion also. The main difference between probiotics and prebiotics is that probiotics are "live" cultures whereas prebiotics is a form of fiber that feeds the good or friendly bacteria in your gut. 
BlueBiology has a range of health supplements (prebiotics and probiotics too!) and they understand the value of digestive health! They are a family-owned and operated health supplement company based in the United States and they have been in business for nearly 7 years. All of their products are manufactured in the United States in cGMP (current Good Manufacturing Practice) certified facilities. 
"Study participants taking prebiotics have often reported many positive health benefits, from improved digestion to increased energy and mood. Each experience is unique, and diet, exercise, and age play a major role. Our prebiotic is Made in the USA, Organic, Dairy-Free, Soy-Free, Wheat Free, and backed by a 90 Day Money Back Guarantee"- Blue Biology
Here's a peek at two products from their health supplement range: Prebiotics Powder and Addzymes Complete Support. 
BlueBiology Prebiotics Powder is scientifically formulated to help with your digestive issues. These Prebiotics contain several ingredients that can help with a multitude of health issues and disorders; they are designed to help you toward a healthier gut and a happier life! 
 
Why is Prebiotics effective? 
The reason why prebiotics is so effective is that so many people's immune and digestive systems are being negatively impacted by a lot more than one single problem. It could be many things: infections, antibiotics in many foods, a lack of fiber, and overgrowth of bad bacteria. Prebiotics starts the rebuilding process by strengthening the foundations of a healthy gastrointestinal tract and allowing your body's natural immune system to grow. 
 This dietary supplement should be taken once a day 1 level scoop with a glass of water for best results.
Blue Biology's Prebiotics are 100% Plant-Based Pre-Biotic, they are Gluten and dairy-free, easy to mix, and available in 1, 3 or 6 month supply. Here are the potential benefits of this prebiotic powder: 
Improved Digestion and Gut Health

Immune Support

Healthy Heart

Reduce Gas and Bloating

Stabilize Blood Sugar

Reduced Anxiety

Improved IBS Symptoms

Reduced Inflammation of the gut

Reduce cholesterol
Blue Biology's Prebiotic contains Organic Chicory Root Powder, Lentil Root Powder, Organic Gum Arabic Fiber Flour, and Alpha Galactosidase.
Organic Chicory Root Powder 
Aids in Digestion*

Improves Heart Health*

Prevents Cancer*

Treats Constipation*

Weight Loss*

Boosts Immunity*

Reduces Anxiety*

May Help Treat Kidney Disorders*
Lentil Root Powder 
Digestive Health* 

Improve Heart Health*

Boost Immune System*

Stabilize Blood Sugar Levels*
Organic Gum Arabic Flour 
Reduces Irritable Bowel Syndrome (IBS) Symptoms*

Lowers Cholesterol*

Encourages Weight Loss*

Contains Prebiotic Benefits For Gut Health and Digestion*

Helps Control Diabetes*

Enhances Oral Health

Treats Sore Throats and Dry Coughs
Alpha Galactosidase 
Aids in digestion*

Reduces intestinal gas.*

Improves Complex carbohydrate intolerance.*

May help with fabry's disease.* 
 Addzymes Complete Support is 100% Vegetarian. It is a comprehensive supplement that offers digestive support and is available as a single purchase or a package of 3 or 6 bottles. 
 
"Addzyme is a dietary supplement that contains 21 enzymes. This formula is designed to combat food sensitivity, intolerance and improve digestive function. Addzymes Complete Support is a collection of every digestive enzyme our research has shown to be effective. Our Addzyme is formulated to specifically target common digestive de-stressors such as wheat and dairy"- BlueBiology

 

Addzymes Complete Support offers many potential benefits: 
Aims to provide lasting energy by way of improved digestive function

Enhances nutrient absorption 

Target's gluten, dairy, and some other food intolerance. It potentially eases common symptoms associated with intolerances. 
Here are the 21 Ingredients in this Complete Enzyme Support Supplement: 
Protease

Protease A-S

Neutral Bacterial Protease

Bromelain

Papain

Lipase

Amylase

Glucoamylase

Diastase

Invertase

Lactase

Alpha Galactosidase

Cellulase

Pectinase

Xylanase

Aspergillopepsin

Protease DDP IV

Phytase

Hemicellulas

Beta-Glucanase

 
BlueBiology uses cutting edge research to develop and create high-quality health and nutritional supplements. Their products can provide several health benefits- whether you choose to use these products or browse their additional health supplements- these include Probiotics, Turmeric, and Collagen Supplements, there is something for everyone! 
Blue Biology® does not give medical advice or engage in the practice of medicine. Under no circumstances does Blue Biology recommend a particular treatment for specific individuals. If you are unsure about the interactions of medications with our supplements or any health concerns please consult your physician. Testimonials presented on this website, apply only to the individuals depicted, and should not be considered typical. This product is not intended to diagnose, treat, cure, or prevent any disease. Statements made on this site have not been evaluated by the FDA
* These statements have not been evaluated by the Food and Drug Administration. This product is not intended to diagnose, treat, cure or prevent any disease.
* In partnership with our friends at Blue Biology

* 

Photo courtesy of Blue Biology 
* The information available on ewellnessmag.com, including text, graphics, and other materials are for informational purposes only. Reliance on any information in ewellnessmag.com is at the user's own risk. Sponsored product placement may appear in the article. The visitor of this website acknowledges that the information available on or through ewellnessmag.com is not and is not intended to be a substitute for professional medical advice. Copyright © 2020 Brawo Press, Inc. All rights reserved.
---