Article
The Best Ways to Sustain Your Health
There is a myriad of ways and means to encourage and promote our health and well-being. Often, the best results come from natural sources that support our body better. Sometimes, we give up too quickly and opt for short-cuts and quick-fixes when it comes to our health, but great results are borne from keeping an open mind and heart, trying new things, and seeking fresh perspectives on sustaining our health.

What "Health" Means for You
Health means different things to different people. For some, health is being able to run for a bus without falling to a heap halfway there. For others, health is being around for their family as they grow older. Ask yourself what your health or what being healthy means to you and then build your life around that. That is just the first step on what can seem like an exhaustible journey- but in reality, it is far simpler than we make it out to be.
Focus
Health just requires commitment and focus. Once you have that, you can achieve your goals bit by bit, step by step. If you can sustain your interest in your health and well-being then you've already broken through the mental wall that often stands in the way of breaking unhealthy habits! There will always be a little temptation around, perhaps skipping the gym, sometimes eating a little too much at a party, or ordering one too many takeaways- but you can always turn things around!
Here are some ways you can help yourself be happier and healthier and find the best ways to sustain your health!
Keep reminding yourself that your body is an incredibly smart and wholly interconnected system. One good thing that you do for your health will automatically positively affect another, so just focus on one thing at a time to improve your health!

Go natural as often as possible. From the moisturizer you use on your face to what you put on your plate for your evening meal- natural foods and products are far simpler for your body to process- both inside and out.

Look for products by innovative companies that focus on natural health. We all have values; find products created by people that match your own. A product that you believe in inspires confidence for you as the buyer.

Remember that your health is not a race. Yes, you may have goals you want to reach, but your health and well-being is something that you need to think of and work toward every day- it is a journey. Your health focus does not stop because you've hit your target weight. It continues because sustaining it remains important to you!

Spend time with people that support, inspire and encourage your well-being. When you feel supported by friends, colleagues, and family, you are far more likely to stay on track with your health and wellness routines.
We hope these pointers have inspired you in some way to support your health! And if they haven't, well maybe there is something at Zatural's that will!
Zatural is a fast-growing, family-run business based out of Eden, Idaho. It was founded by MaryAnn Stanger, a Naturopathic Doctor. She is a Certified Digestive Health Specialist, Aromatherapist, Acupuncturist, Microscopist, NAET practitioner, and Doctor of Naturopathy with an intense study of the digestive system. Her goal was to build a company that was based on family values and great products that can help people change their lives- naturally and confidently.  
Zatural is proud to source the best ingredients that are 100% All Natural and organically grown. Their products contain absolutely no fillers, preservatives or additives and they aim to support your health and well-being from the inside out.
Zatural's products can aid in many health goals and are versatile for purposes such as, weight loss, hair and body care, better organ health, anti-aging, cleansing and detoxing.
They have an entire range to show you a whole new world when it comes to supplements to support your health, here are just a couple of products on offer at Zatural!
Curcumin with Bioperine- Capsules
These special Turmeric capsules have an increased bioavailability compared to other enhanced mixtures. Its beauty and strength lie in just 3 naturally-sourced chief ingredients: Curcumin, Bioperine, and Turmeric Root.
Zatural's Turmeric Curcumin with BioPerine contains polyphenols and piperine black pepper extract. It also includes a special ingredient called 'CurcuWin' which is 46x more absorbent than that of regular Curcumin. Turmeric Curcumin is excellent for many things and wholly natural support to sustain your health and vitality.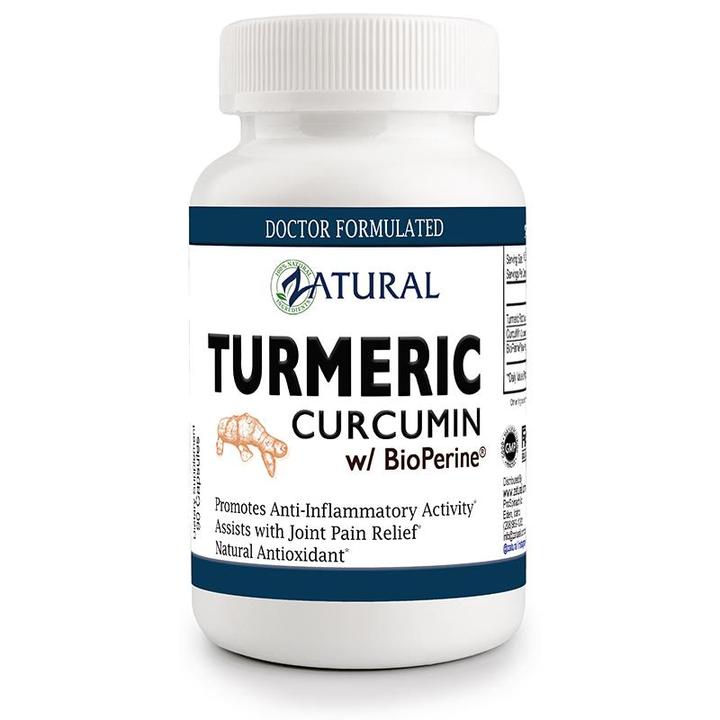 Just one of the excellent benefits provided by Zatural's Curcumin mixture is its natural ability to reduce inflammation. This makes it a preferred option for natural joint support.

Additionally, it works to improve heart health. Recent studies have shown Curcumin encourages healthy blood flow and can improve circulation.
Virgin Hemp Seed Oil
Another great product carried by Zatural is Hemp Seed Oil. Hemp Seed Oil is taken from the seed of the Cannabis Sativa plant (also known as Industrial Hemp). This product does not contain tetrahydrocannabinol (THC) which is the psychoactive cannabinoid often found in Marijuana. It doesn't contain any cannabinoids because it's taken from the seeds. Hemp Seed Oil is a nutritional oil and highly powerful Super Food!

It provides 10% of the daily recommended intake of Vitamin E. That means, not only is it excellent for internal consumption, but it's also incredibly beneficial for your hair and skin.

Zatural's Virgin Hemp Seed Oil can be mixed into shampoo, soaps, body and face masks, lotions, and more!

For internal consumption, it's a good source of polyunsaturated fats and low in saturated fats; most importantly, it's trans fat and cholesterol-free. In terms of taste, the Hemp Seed Oil does have a bit of an herbaceous flavor to it, but overall it is worth a try! It's an incredible super-food to add to any diet. And you can get creative with it too; you can easily add it to Smoothies, Salads, Oatmeal, or other foods and recipes. Hemp Seed Oil is a low-temperature oil, for this reason, it is not recommended for use in cooking or frying.
At Zatural, you can shop confidently for oils, CBD, vitamin supplements, hemp and much more. Their products can help to kick start you on a fresh health routine or support your existing one more powerfully.
"At Zatural, we ship directly from the manufacturing plant in Idaho. We offer free shipping to all 50 states plus we ship internationally at minimal charges. We control the temperature at our warehouse so when a product is shipped, we know it has been stored for a short period and has been kept at a temperature to guarantee quality and freshness. Great things come in Zatural packages!"- Zatural
* In partnership with our friends at Zatural
* The information available on ewellnessmag.com, including text, graphics, and other materials are for informational purposes only. Reliance on any information in ewellnessmag.com is at the user's own risk. Sponsored product placement may appear in the article. The visitor of this website acknowledges that the information available on or through ewellnessmag.com is not and is not intended to be a substitute for professional medical advice. Copyright © 2019 Brawo Press, Inc. All rights reserved.
---