Article
Skin-caring Solutions for a New You
We hear it so often at the turn of a New Year… the adage " New Year, New You". But it's not necessarily something to frown upon! Practically speaking, each day can be a fresh start for your skin and overall well being, but there is something special that occurs at the start of a new year. 
A new year brings fresh hope, a clean slate, it naturally brings with it a sense of heightened possibility as you contemplate the next 365 days ahead of you. January catches us at the peak of the unknown and what could be. So, make the new year a chance to bring out the best in you- and then keep sewing the seeds toward better health and skin each day!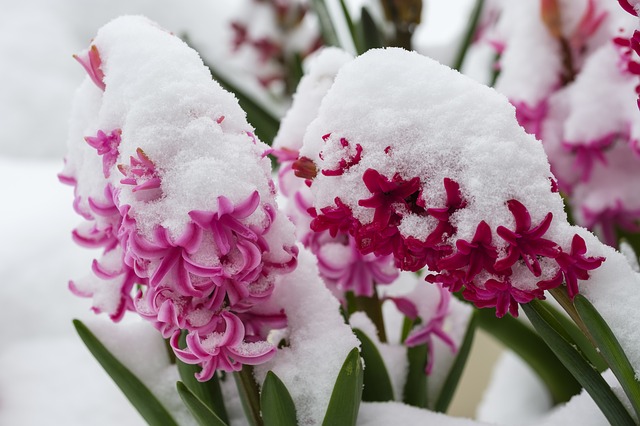 From winter to spring 
We witness many changes from winter through to spring. It is a time of rebirth and transformation. It's beautiful and poignant, and far more relevant than we give it credit for. 
Through winter, everything seems to shut down and turn inward- it is a highly reflective time. Spring, on the other hand, is just bursting to break through and bring things to life again. In terms of our skin, these two changes in the season affect the feel, look, and tone of our skin. 
Adjusting your skincare regimen at this time makes total sense to reap the benefits as spring gets closer. Here are some simple tips for great looking skin- from winter to spring! 
Over winter, you may not have been drinking enough water to fully hydrate your skin. Of course, it's understandable that we drink more hot beverages at this time! However, your skin needs hydration. Make a point of sipping on more water throughout the day. Aim for the recommended 2L per day. You could also try a vitamin-enriched facial mist! 

 

Exfoliate your skin. This can be done once a week to encourage a fresher glow, remove dead skin cells and repair dry, dull or flaky skin. Oats are a great natural skin exfoliator, alongside baking soda and natural salt. 

Through winter we aim at moisturizing skin, as spring begins to bud her way through, look for products that will nourish and energize your skin. Skin supplements and treatments that are loaded with vitamins, minerals, and anti-oxidants can make a visible difference to your skin! 

 

Freshen up your cosmetics. Aim for lighter cosmetics and make-up and experiment with a fresh color palette! Heavy, winter make-up can clog your pores, look for a natural cosmetic range that can help your skin to breathe and give it a lift. And of course, ensure you always remove cosmetics before you sleep! 
Creating a skincare regimen that suits you and your skin type is so important- don't skip out on the basics! Mika Concepts are here to help you embed a great foundation for healthy-looking skin.  Mika Concepts is more than just a skincare company – they are a skin-caring company. 
As the manufacturer and distributor of natural and organic skincare and health care products, each of their products is blended with the overall health of your skin and body in mind. 
Created by nature, Mika Concepts' unique blends of natural botanical's, antioxidant vitamins, and nourishing extracts restore, revitalize, and condition your skin and body.
"We are constantly researching the latest innovations and in-demand ingredients to develop products to add to our product portfolio—ensuring that our customers have the most advanced products available in the marketplace. We strive to build lifetime loyalty from our customers by improving their lives through innovative products, high-quality services, and superior solutions."- Mika Concepts
Mika Concepts' long-term mission is to provide quality natural and effective health, beauty, and lifestyle products to their customers. They manufacture under strict cGMP guidelines, which are updated regularly to meet FDA rules for health, beauty, and OTC products.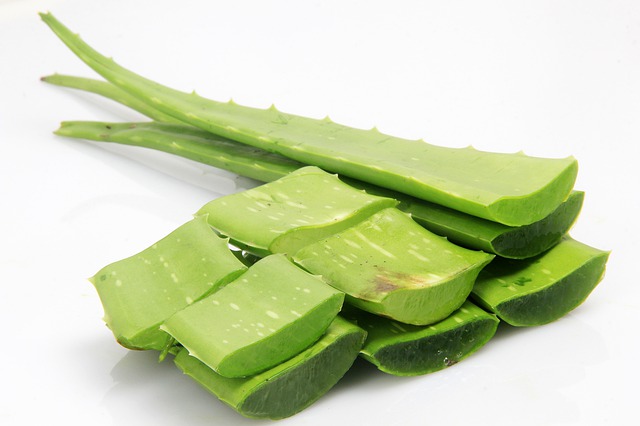 Natural Blends with Mika Concepts
Mika Concepts focus on anticipating and serving the needs of its customers. They understand that a"one size does not fit all" approach does not work and aspire to provide solutions while exceeding expectations. It is a simple formula for success at Mika Concepts! 
"As consumers ourselves, oftentimes we see gaps and opportunities in the marketplace where we can offer innovative products that "really do work" and offer genuine solutions to everyday skincare concerns such as overall skincare health, anti-aging concerns, and bruising and pain relief issues. With this in mind, we spent months developing our unique botanical gel line that features 10 natural and organic gels… " - Mika Concepts
Mika Concept s skincare supplements are all formulated and blended to appeal to a wide audience of consumers. These products aim to tackle everyday skincare concerns. Each botanical gel is formulated with ingredients that work together synergistically to help ease the outside stresses and environmental issues that affect our skin, body, and consequently, our lifestyle. 
Here are just two of Mika Concepts' featured gels, they are the Aloe Vera & Cucumber Gel and White Tea and Bamboo Gel. They are perfect for a fresh skincare regime to bring in the new year, and the new you! 
ALOE VERA & CUCUMBER GEL
Aloe Vera is often referred to as nature's miracle plant. It has been used for thousands of years to soothe, soften, heal and repair skin. 
It contains natural and hydrating Cucumber, Chamomile and Camu Camu extracts to calm and nourish rough, dry, or irritated skin. 
We all understand the importance of anti-oxidants; the antioxidant Vitamins A and E in this gel helps to protect the skin, fight against free radical damage, and restore skin to a more healthy condition. 
WHITE TEA & BAMBOO GEL
Inspired by ingredients from Asia, this unique gel formula delivers some of the most potent antioxidant and skin softening benefits available in one mighty anti-aging formula. 
White Tea Leaf, with the highest concentration of catechins, along with Bamboo, Ginseng, and Rooibus Tea extracts fight free radical damage, increase skin elasticity, and help diminish fine lines and wrinkles. 
The white tea and bamboo gel also contain Rice extract. With its superior emollient benefits, it hydrates, soothes, and tightens skin while Sake extract (long coveted in Asian beauty regimens!) smoothes, softens, and protects the skin.
At Mika Concepts they pride themselves on developing new concepts and delivery technologies so that they are focusing on products that make sense and do work to benefit your health. They do this because above all else - they are consumers too!
"In keeping with the theme of a healthy lifestyle, both inside and out, we are continually researching new ingredients and developing new products to embrace the concept of "help your body be healthy again" - Mika Concepts
* In partnership with our friends at Mika Concepts  *Photos courtesy of Mika Concepts 
* The information available on ewellnessmag.com, including text, graphics, and other materials are for informational purposes only. Reliance on any information in ewellnessmag.com is at the user's own risk. Sponsored product placement may appear in the article. The visitor of this website acknowledges that the information available on or through ewellnessmag.com is not and is not intended to be a substitute for professional medical advice. Copyright © 2020 Brawo Press, Inc. All rights reserved.
---