Article
Red Espresso - Healthy Choices for Better Living
​Healthy choices create healthy people. Bad or unhealthy habits are often hard to break, but it is worthwhile to make the effort and break the spell. Sometimes, our options are limited and this backs us into a corner between a not so good choice and a worse one. However, when it comes to your health, it is always advised to go on an exploration to help you find what you are looking for! 
Life is about evolution, and as we transform the little things, we evolve into better versions of ourselves over time.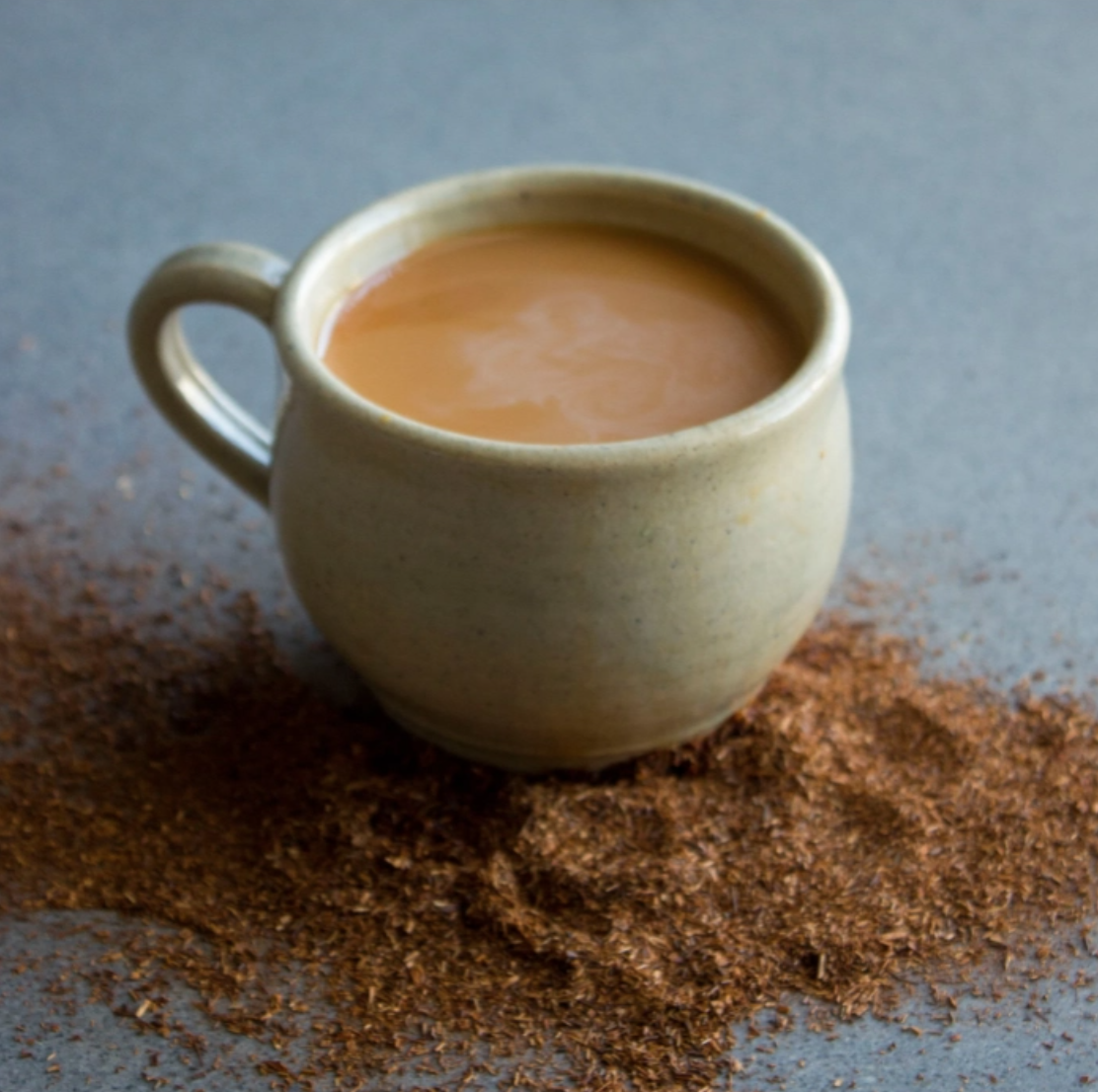 Changes! 
Recently, we have had to undergo many changes and unexpected restrictions on our normal lifestyle. And as much as we may want to fight these changes or wish they weren't imposed upon us, changes can open our eyes to things we may have been previously closed off to. Changes can force us to look at our health and the ways and means to improve it differently…and this can be a good thing! 
Embrace change with an open mind and a creative, child-like approach! By having fun and seeing it as a way of treating yourself to the wonders of something new, change becomes a spirit-fueled journey. 
For instance, if we cannot access the gym, we can access the great outdoors for our mental and physical well-being. We can take a walk, cycle or go for a run, or just get active with our children a little more! There are ways to work up a sweat that doesn't involve a gym membership and online fitness classes have opened up a whole new world for home work-outs! Essentially, through change, we can embrace the true essence of life because nothing is permanent. 
Making Healthier Choices
Making healthier choices requires a switch in mentality and a commitment to your cause, whether it is to improve your general health, to aid in recovery after a minor illness or injury, or to increase your energy levels and manage stress. The list could go on and on. The most important thing is to be specific about what you want to achieve by making healthier choices. And don't deny the passion beneath the purpose; passion acts like rocket-fuel toward our goals! 
Here are some tips to help you toward healthier choices! 
Be honest and decide on what needs to change. Sometimes, this is a decision that is out of our control, perhaps there is a health condition that requires better management such as Diabetes, or perhaps a pregnancy that requires you to consider yours and your baby's health more broadly. Whatever the occasion, a firm decision, and the courage to kick-start it sets the wheels of transformation into motion! 

Take Action! Once you've decided upon changes that need to be made, act upon them swiftly whilst you have the right mindset in place. Try to not put off until tomorrow what you can safely manage today. Roll with the inspiration! Taking action may mean sourcing knowledge that can help you, looking online for that supplement, or devising that nature walk as part of a new fitness plan. 

Connect! With family, friends, or colleagues, or anyone in your community with shared goals and track your progress. Once you begin seeing small rewards for your efforts, you'll be more inclined to stick with them and keep moving forward. Connection to each other reinforces our strength as human beings. 

Remember, you don't need to quit on what you love or what is inherently good for you, just find another (healthier) route toward it! 
Lifestyle changes and creating new habits should be exciting and pleasurable, like a mini-revolution for you! It's good and natural to be excited if a little nervous about new things. Red Espresso is a company that thrives on change and variety. And since 2005, they have created their revolution in the beverage industry. 
Whether you're a coffee drinker looking to cut down on caffeine, a pregnant mom who doesn't want to give up your favorite cappuccino or latte, or simply conscious about living a healthier life, Red Espresso is an easy and delicious way to add color and health to your day.
"Our goal has always been to offer drinks that are both delicious and great for your body and mind. Our plant-based natural drinks are a treat for the taste buds while also offering countless benefits, both the physiological and physical" Carolina Tristao, Head of US Operations, Red Espresso 
Red Espresso has earned six international awards, including Best New Specialty Product 2008 at the Specialty Coffee Association of America's flagship show. Not only do these drinks taste amazing, but they also have an array of powerful functional health benefits. And if all this win-win isn't enough, these colorful lattes are also probably the most Instagram able beverages you've ever seen. It's almost too good to be true, but Mother Nature manages to pull it off.
"Whether you love the refreshing taste of Rooibos, the functional health benefits of superfoods or the heart-warming goodness of chai, there's a Red Espresso flavor to suit your lifestyle"- Red Espresso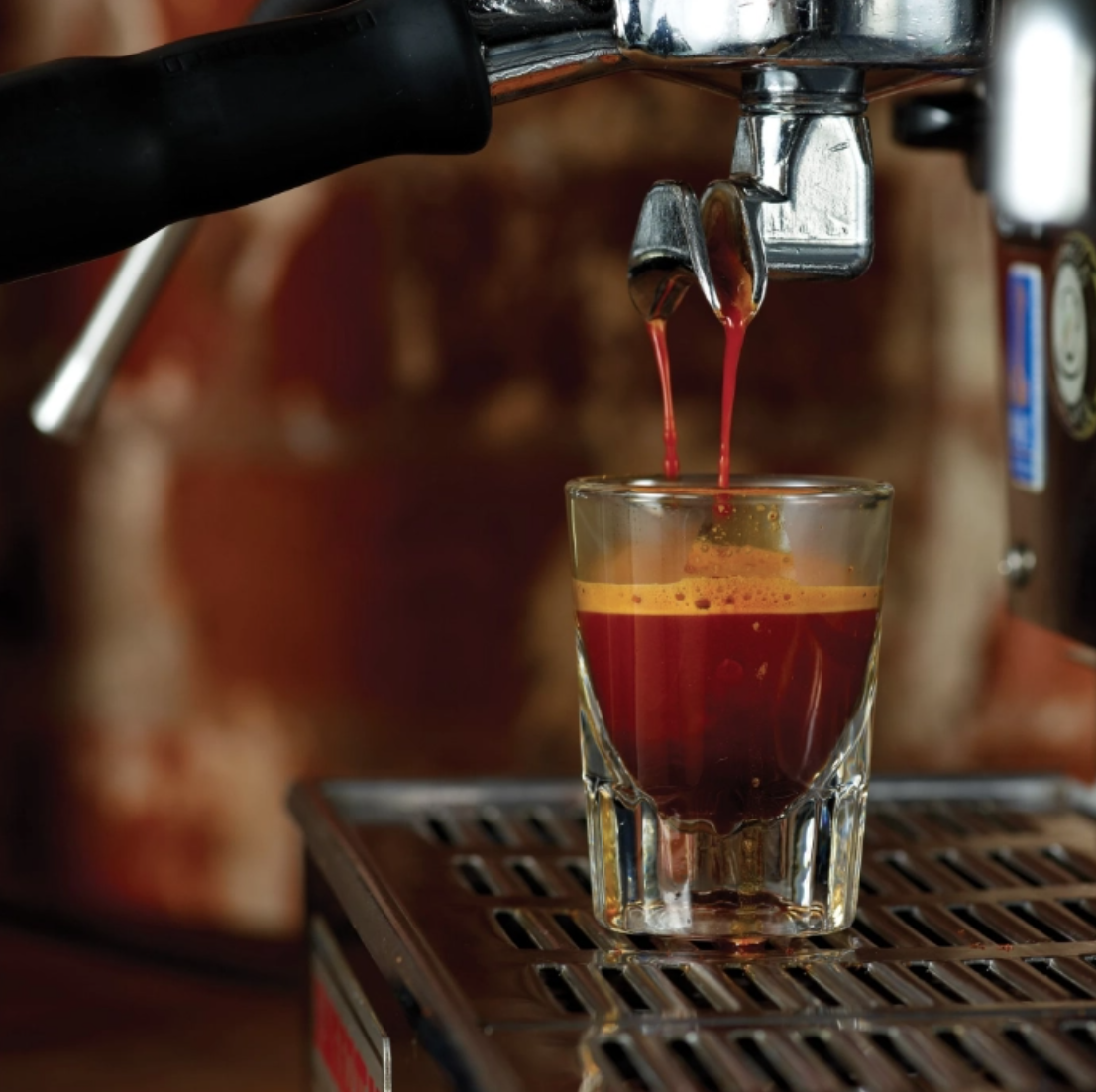 Cutting back on caffeine
"Our signature ground Rooibos is 100% premium Rooibos tea that has been specially ground for use in coffee appliances. It delivers a strong, full-bodied Rooibos espresso that is the base for all of our red drinks. It is ideal if you're looking for a healthy alternative to coffee or if you prefer your Rooibos tea a little stronger!"- Red Espresso 
This tea is the winner of two awards: The SCAA Best New Product 2008 USA and World Tea Expo Top 10 2008 USA. 
This tea is naturally caffeine-free with 10 x more antioxidants than a traditionally brewed cup of Rooibos tea. It is perfect for the whole family to enjoy at any time - day or night! It is a great option for expectant moms. And can be the perfect product to help you reduce or quit your caffeine intake, while boosting antioxidant levels that are extremely important for a healthy pregnancy.
Caffeine is commonly found on the "limit or avoid" A list for pregnant moms, and it is hard-going when you enjoy and savor your favorite brand of coffee! But this strong, flavorsome, and natural tea can fill in the gap, during pregnancy and breastfeeding. Here is the lowdown on this Rooibos Espresso! 
100% premium Rooibos tea

Available in Nespresso Compatible Capsules or Pre-ground form to be prepared as you would make your usual coffee (e.g: Drip Coffee Machine, French Press, Aero Press, and Espresso Maker)
Soon to be launched in a Keurig K-Cup for added convenience!
Perfect for making multiple delicious recipes, suitable for the whole family

Great coffee alternative for pregnant and nursing moms

Helps to calm infants and eases colic in babies

Great for your body: Detoxing, age-defying, great for your hair and skin, aids in digestion and protects your heart

Great for your mind: helps soothe headaches, alleviates insomnia and irritability, has a relaxing effect on the central nervous system
Transitioning to a plant-based diet
Red Espresso's Vegan Spiced Chai Latte means that you can enjoy a real café chai in an instant – all you need to do is add hot water! 



Chai tea latte blends have become increasingly popular and so Red Espresso created a quality café-grade chai that's easy to make at home and just as enjoyable as any you'd buy in a coffee shop, restaurant or cafe, with the added benefit of being VEGAN. 
Vegan Chai is a great way for people that are trying to transition to a plant-based diet to still be able to have a creamy, flavorful, and indulgent café-style Chai Latte.
Red Espresso's take on what they think is a well-spiced chai means that it is made with authentic Indian spices, black tea, and caramelized coconut blossom sugar to give it a unique taste profile. Red Espresso has cut out all dairy ingredients but managed to still keep it an indulgent choice or alternative to a coffee-based drink and other more traditional tea. 
So now you can enjoy the real "café chai" at home that's vegan-friendly too! It is the perfect pick-me-up or way to wind down after a busy day. It is non-GMO and contains no soy, gluten, palm oil, additives, flavorings, or colorants.
•       Quick and easy to make – just add hot water
•       Take it with you wherever you go
•       Vegan-friendly
•       For real café-style chai replace the hot water with hot plant milk or dairy milk
•       Designed to taste great with both dairy milk and plant milk or even pure!
Red Espresso is passionate about creating a positive impact on people's lives and enhancing the health and wellbeing of thousands. Here's what Strong Fitness Magazine had to say about Red Espresso: 
"Is reducing your caffeine intake on your list of resolutions? Don't wait for the new year to experiment with healthy alternatives! Heat up these antioxidant-packed superfood lattes using Rooibos and discover delicious new ways to kick-start your day. The superfood brand, Red Espresso, condenses the tea into a concentrated espresso-style product to be used as a coffee substitute. Swapping your regular cappuccino for one with Rooibos will boost your energy and your immune system, detox your body and calm your mind."
* In partnership with our friends at Red Espresso * Photo courtesy of Red Espresso
* The information available on ewellnessmag.com, including text, graphics, and other materials are for informational purposes only. Reliance on any information in ewellnessmag.com is at the user's own risk. Sponsored product placement may appear in the article. The visitor of this website acknowledges that the information available on or through ewellnessmag.com is not and is not intended to be a substitute for professional medical advice. Copyright © 2020 Brawo Press, Inc. All rights reserved.
---