Article
Probiotics for Health and Beauty

By nature, our skin is a complex thing. It has many different and important functions, several layers, and the overwhelming need for care and attention. The epidermis (the outermost layer of skin) forms a protective wrap, like a safeguard over the surface of our bodies- and so the more we nourish it, the better.
We cannot focus on our health and in turn, forgo our skin. After all, whatever we absorb into our skin is ultimately absorbed into our body. In cognizance of this, we need to be mindful of the personal care products we use, just as we are about the food that we eat. The body is such an interconnected system that you cannot affect one thing without directly impacting another.
So, what's the best way to look after your skin?
Most importantly, remember that your skin is as individual as you are. There are different skin types and these all require a unique approach for best results.
Get it here NOW !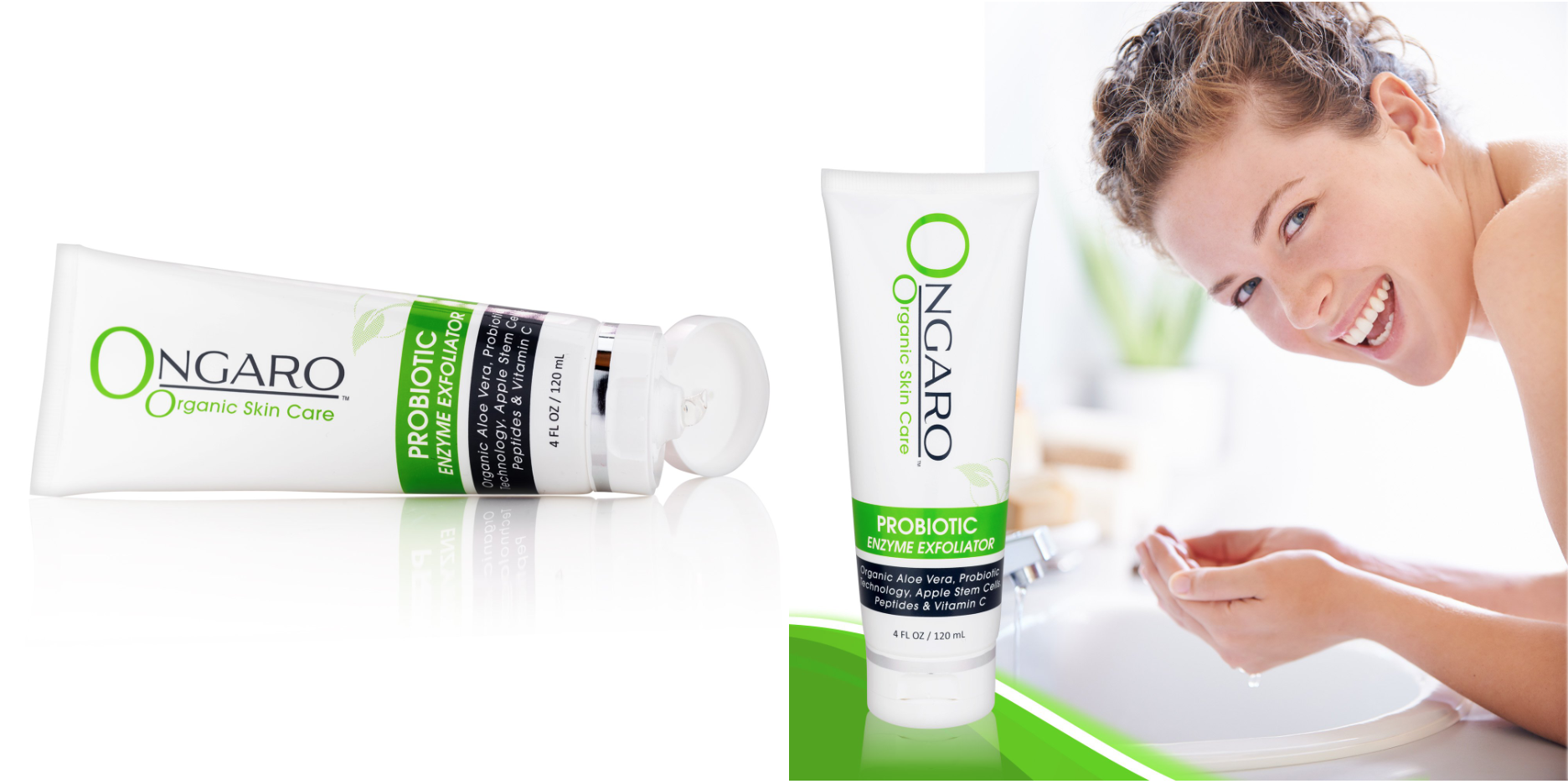 Good bacteria and the positive effects on your skin
Probiotics are a well-known and 100% natural way of improving your digestion and gut health. What is less commonly known, however, is the amazing impact it can have on your skin so it looks healthier and feels better.
We may be accustomed to probiotics in breakfast drinks and yogurt, or as part of our daily nutrition in some form - but probiotics are also great when applied topically!
Probiotics essentially translate to "for life". The benefits of probiotics apply both internally (gut health) and externally when used upon your skin. As well as all the above, they also help to protect your skin against free radicals caused by damaging UV rays, pollution, toxins, and stress.
It's important to remember that the personal care industry is not FDA regulated. This was something that inspired Ongaro Beauty to take action and create their own brand of clean personal care products- with Probiotics and Aloe Vera as their foundational ingredients!
Ongaro Beauty: Their Purpose and Products
A mother and daughter in Texas founded Ongaro Beauty after a life-threatening diagnosis of melanoma skin cancer. During their research to determine the cause, they learned that many of the products they were using on their skin and hair contained toxic ingredients. Many of which are harmful when absorbed into the skin.
They were determined to replace their personal skin care products with healthy choices but found limited options (and those were often very expensive). When they learned that one of the largest cosmetic laboratories was located close by, they began working with their chemists to develop a new line of healthy personal care products- and Ongaro Beauty was born!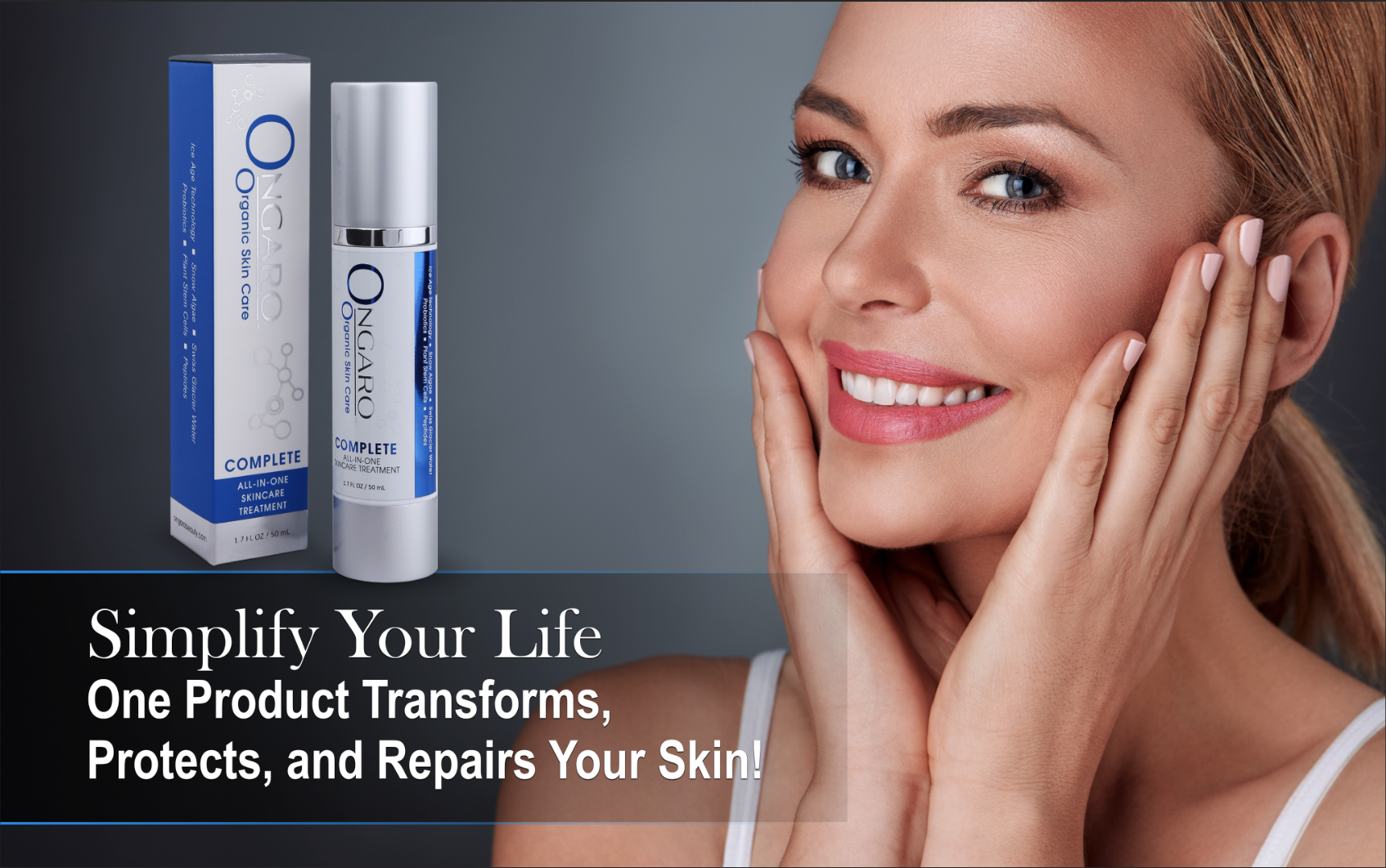 The Importance of Active Ingredients
During the research, Ongaro Beauty found that active ingredients are what produces great skincare results. For this reason, they include at least (3) actives in each of their products.
Get it here NOW !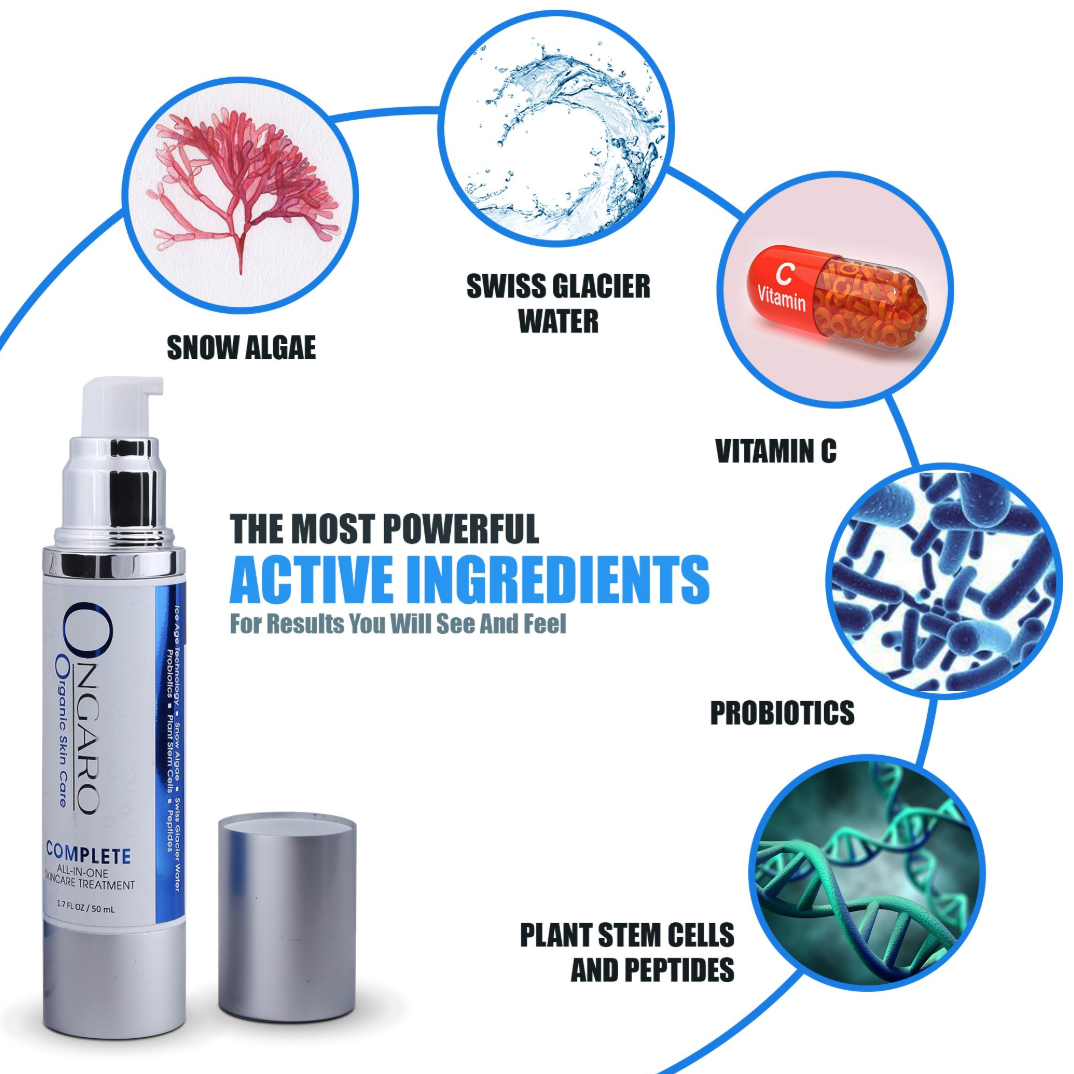 Many personal care products use water as the main base ingredient. But Ongaro found that aloe vera provides a much better delivery system for the actives to get into your skin. They know that the natural goodness of Aloe contains many vitamins and amino acids and that these are highly beneficial for both skin and health.
Ongaro's ultimate mission is to create healthy personal care products that produce results you can see and feel at reasonable prices.
The combination of Probiotics, Peptides, Plant Stem Cells, and Aloe Vera became the foundation of Ongaro Organic Skin, Body & Hair care products. 
Ongaro Beauty Offers a Complete All-In-One Skincare Treatment
This all-in-one skin care treatment is formulated to reverse the signs of aging. It visibly transforms, protects and repairs your skin.
Ongaro Beauty's Probiotic Enzyme Exfoliator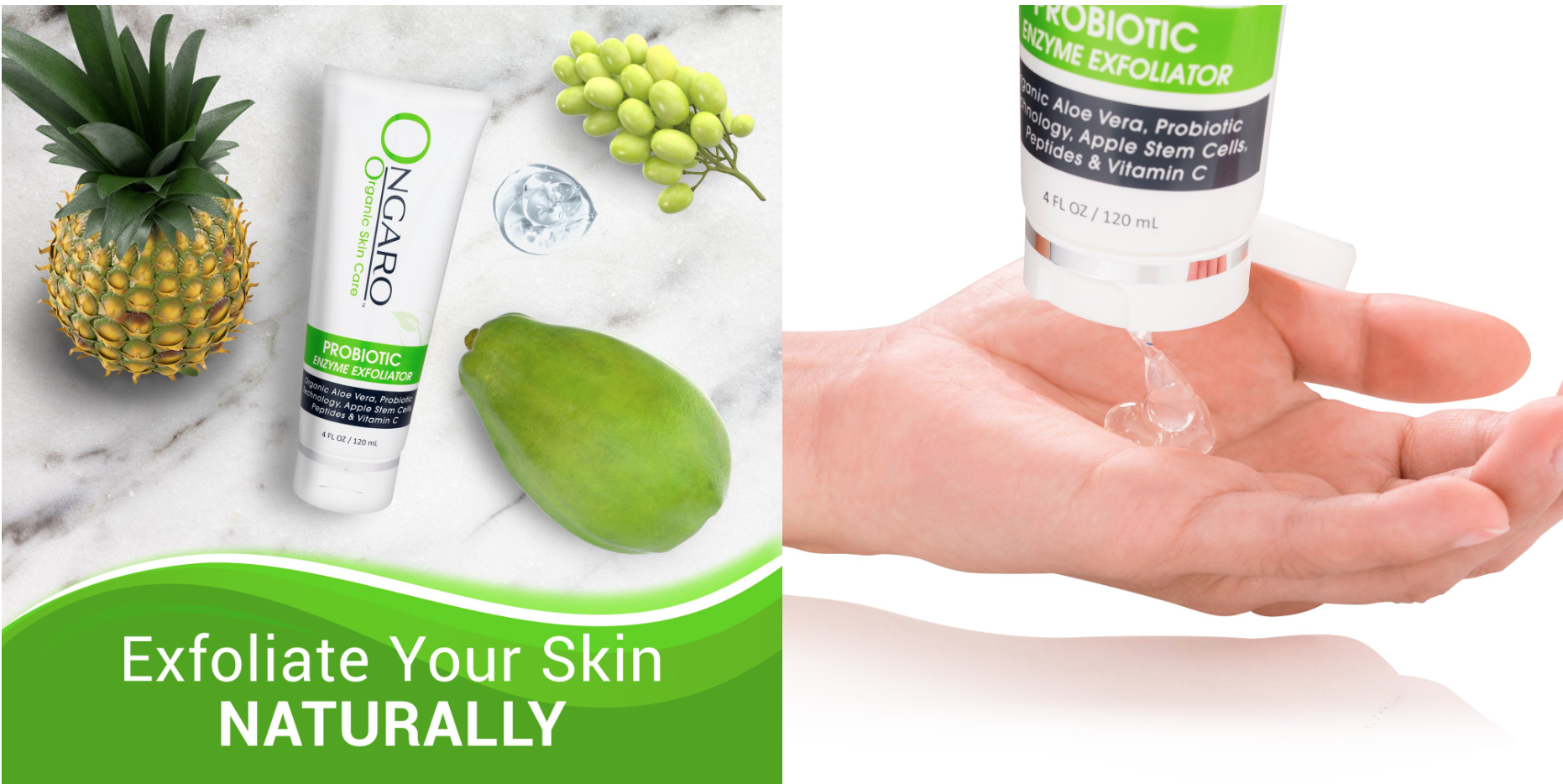 Few things can make your skin look as good as proper exfoliation. If you want a beautiful complexion, exfoliation is the key.
Ongaro Beauty is a non-toxic, cruelty-free, clean beauty brand. You can find comfort in knowing that their products are Organic, contain No Toxins and are not tested on animals.
* In partnership with our friends at  Ongaro Beauty
* The information available on ewellnessmag.com, including text, graphics, and other materials are for informational purposes only. Reliance on any information in ewellnessmag.com is at the user's own risk. Sponsored product placement may appear in the article. The visitor of this website acknowledges that the information available on or through ewellnessmag.com is not and is not intended to be a substitute for professional medical advice. Copyright © 2019 Brawo Press, Inc. All rights reserved.
---