Article
Prevention: Going to the Beach?
Next week is the busiest vacation week of the summer, and beach-goers have another reason to check out a new website if they want to avoid exposing themselves to certain illnesses at their favorite hot spots. With information on 15 common illnesses at 50 of the most popular beach towns in the U.S., DoctorsReport.com just launched its Beach Index, where the site gives you the most current illness severity levels at your beach town.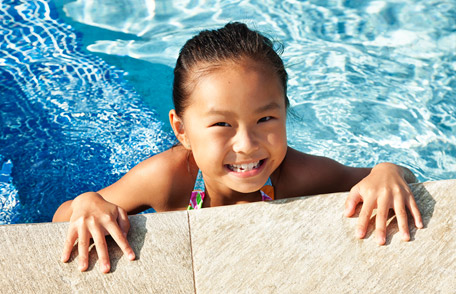 Has the stomach flu been unusually bad at your beach town over the past week or two? Is strep throat going around among school-age children on that Atlantic coast beach town you're flying to next week? Find out in seconds simply by going to DoctorsReport.com and clicking on the Beach Index.
"Usually our tracking is based on full years of history," said Dan Shaw, the creator of the Doctors Report™ Illness Tracker™. "But beach towns are different so the Doctors Report Beach Index is based on years of summer history."
"Nothing is more seasonal than the 15 common illnesses we track," Shaw said.  "Just as you'd check the weather before you pack up and head out for vacation, you can now take advantage of one new convenient piece of reliable data that fits perfectly into your vacation routine and helps you make better decisions on where to go and what to do, while minimizing your exposure to the most contagious illnesses anywhere you go in the U.S."
DoctorsReport.com draws from a national database of doctor-diagnosed and reported cases. Illnesses are ranked according to severity levels on a scale of 1 to 10 (10 being most prevalent). 
About the Doctors Report Severity Scale
DoctorsReport.com has developed a proprietary set of algorithms for gauging the prevalence of the most common illnesses. The major factors that define the severity scale

are:

number of diagnosed and reported cases from actual doctors' offices and comparisons to historical trends for the same area.
About the Doctors Report Website and App
Doctors Report is a website and app, powered by data from almost one million doctors' offices nationwide.  The data from doctors' offices is cycled automatically so that it is the most current available anywhere.  Doctors Report tracks 15 major disease and condition categories. Additional health risk categories will be added.  The geographic accuracy of the data can be narrowed to zip code and broken down by health condition and age group.  For more information on the website and app, and to download it, visit www.doctorsreport.com.
---