Article
Keeping Your Environment Healthy and Fresh

The environment you live and work in is just as important as what you put into your body. Bad or poor air quality can be detrimental to your health. Keeping your environment and surroundings odor and toxin-free (as much as possible) can in many ways support your health and well being.
Remember that you can spend many hours a day in your workspace, if your working environment is impacting your health through poor air quality you should speak up! The same applies to any place you spend time in. If you already have a pre-existing condition such as Asthma, poor air quality will trigger it further.
Spruce up and clean up your surroundings
We live in a world of clutter a lot of the time. Clutter builds up dust, and those dust particles are inevitably what you breathe in. With some streamlining and effort, you can spruce up your surroundings just by having a bit of a clear-out. Naturally, as human beings, we tend to get attached to things, but if what you are attached to is causing the air around you to become less breathable then something needs to change!
Here are a few tips to help keep your surroundings healthier!
As suggested above. Clear the clutter! Look at old paperwork you have lying around and the rooms where there seems to be an over-accumulation of "stuff"

Dust and wipe down surfaces at least once every week. Clean your bedsheets and covers weekly and turn your mattress now and then.

Let some fresh air in! Open some windows and allow some fresh air to circulate. Of course, during winter months we are more inclined to keep windows shut, but opening a small window for an hour or so will still help to freshen the air!

Invest in some household plants that are great at purifying and cleaning the air. Rubber plants, Aloe Vera, Areca Palm, and Dracaena plants are all super-stars at improving air quality within the home or indoor workspace.
Hopefully, these tips can help your environment to be healthier! All-Natural solutions are the best way to get better air. NoOdor.com is special because this is their main objective- to support a greener way to remove odors and toxins from your surroundings!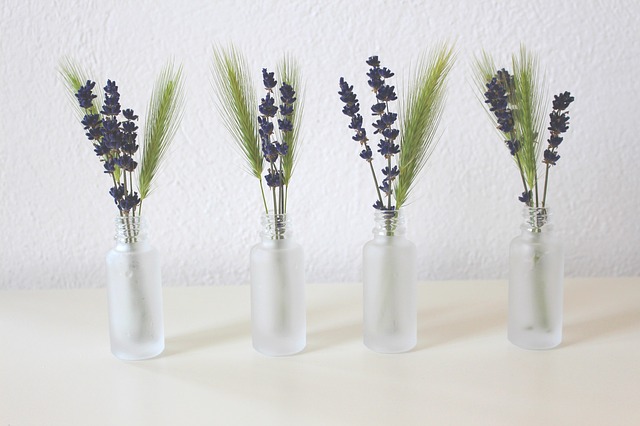 NoOdor.com has been a green odor removal company since day one! This company did not go green when it became trendy; they were born green over 25 years ago! Their sole mission has always been simple and focused- to supply Eco-smart reusable odor removers that work.
NoOdor.com is a global provider of innovative "EcoSmart, EnergySmart and HealthSmart Odor Removers That Work™". These odor removers can be used anywhere in the home or for your business space.
"Over the years, we have evolved into the premier market leader for supplying low-cost reusable odor, pollution, and moisture control products that don't require power. This unique feature differentiates us from our competitors and provides our customers with a unique value-added solution. Furthermore, our products enjoy the benefit of being Eco-friendly, natural, safe, recyclable, non-toxic, odorless, non-flammable, and non-caustic. They also do not contain any VOCs, CFCs, heavy metals, harmful, or ozone-depleting chemicals"- NoOdor.com
Here's a peek at what's available from NoOdor.com!
SmellRid® Reusable Activated Carbon Smell Remover Pouch (XX-Large, 8.5" X 8.5") 
Clean Any Tough Smell with SmellRid® & Breathe Clean!
SmellRid® has a broad spectrum of uses. The bamboo activated charcoal-based odor remover can be used to eliminate a wide variety of organic, inorganic, and chemical odors that come from pets, food, decay, urine, vomit, paint, smoke, perfumes, chemicals, mold and many other sources.
For a breath of fresh air simply place SmellRid® Pouches in any area in your home or business and you will be able to smell the difference. NoOdor.com recommends using 1 XX-Large SmellRid® Pouch for up to a 300 sq. ft. area. For the best results, simply rejuvenate monthly by placing the SmellRid® Pouches in the sun for a day, these pouches can be reused over and over for up to 3 years (or more!). SmellRid® is portable so feel free to move it around to get the most out of it.


Recyclable SmellRid® XX-Large Pouches provide unbeatable value and superior performance. SmellRid® is made from 100% All-Natural, Sustainable, Safe, and Toxin-Free Ingredients.
SmellRid® is scientifically proven to eliminate nasty smells and harmful chemicals at their source rather than masking them with harmful fragrances.

It works by continually pulling in odor-causing chemicals like a strong magnet and trapping them within its network of billions of molecular pores.

As an added advantage, it will also eliminate moisture and control mold. SmellRid® does not contain or emit any toxic chemicals or scents during usage like many commonly used aerosol and plug-in air fresheners.

SmellRid® is formulated from 100% bamboo activated charcoal that is very sustainable. It has billions of molecular pores with a surface area that is larger than several football fields allowing it to absorb enormous quantities of odors, chemicals plus moisture and work for 3+ years.

SmellRid® is safe for people, pets, plants, and the planet. Furthermore, individuals who suffer from allergies and chemical sensitivity will also benefit from this chemical-free product.
PurAyre™ Compact Ionic Air Purifier & Deodorizer helps you to breathe the clean, healthy and odor-free air you deserve

 
PurAyre™ starts working immediately to eliminate dangerous pollutants, eradicate offensive odors, and trap particles as small as 1 micron. It may seem like magic, but the PurAyre™ wall outlet air purifier unit uses super-science to make such a big difference in your air quality.
The stylish unit plugs into any electrical outlet as discretely as a night light and works continuously to improve your indoor air quality and respiratory health. Say goodbye to sprays, gels, solid air fresheners and refillable plug-ins that just mask odors with fragrances but do absolutely nothing to purify the air in your home or office.
With no wires to trip you up and no costly filters to replace, this amazingly powerful ionic air purifier and deodorizer takes up very little physical space and leaves an even smaller carbon footprint. When The PurAyre™ hugs your wall outlet, it uses a minimum amount of power and serves double duty as an efficient, warm nightlight for convenience and safety.
Don't be fooled by its diminutive size – The Purayre™ Ionic Air Purifier & Deodorizer can sanitize 0.3 liters of contaminated air per minute just like some ionic tower air purifiers that clutter your space.
 It releases positive ions into the air and then attracts the old contaminated air with two powerful negatively-charged stainless steel collection plates that suck in and trap pollutants, allergens, and odors like a magnet.

To keep your PurAyre™ Ionic Air Purifier & Deodorizer clean, simply remove the stainless steel collection plates and wipe them clean with a damp cloth. It will last for years, with silent operation and a minimum of maintenance, in bathrooms, bedrooms, living areas, hallways, basements, offices, gyms, and medical facilities.
It measures just 7" high by 3" wide by 2" thick with no unsightly wires, and it accents any décor. NoOdor.com suggests one PurAyre™ unit for every 50-100 square feet for the best results.
NoOdor.com has a portfolio of over 300 innovative green odor removal solutions that are sold under their brand names: SmellRid®, Smelleze®, PurAyre™, AmmoSorb®, MoistureSorb®, Odoreze®, SaniBulb™, Sanitro™, and VaporSorb®. These products are available globally in over 100 countries and through their website at NoOdor.com, Marketplaces, and Distributors.
* In partnership with our friends at NoOdor.com  * Photo courtesy of NoOdor.com
* The information available on ewellnessmag.com, including text, graphics, and other materials are for informational purposes only. Reliance on any information in ewellnessmag.com is at the user's own risk. Sponsored product placement may appear in the article. The visitor of this website acknowledges that the information available on or through ewellnessmag.com is not and is not intended to be a substitute for professional medical advice. Copyright © 2019 Brawo Press, Inc. All rights reserved.
---