Article
Immune Boosting Natural Remedies
Over the past year or so, our immune system has never been so essential

 

to prevent us from modern-day illnesses. The current pandemic has heavily shifted focus to the strength of our immunity, and rightly so. After all, it is our immune system that ultimately shoulders the weight of overcoming colds, bugs, and viruses.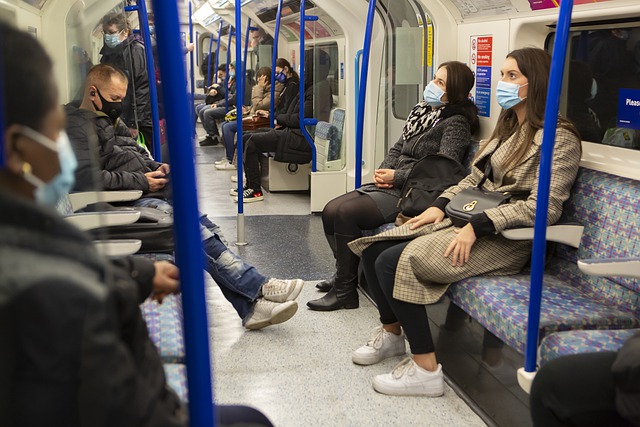 Without a strong immune system, your body struggles to fight off infections, with it, you are far better equipped to shorten the length of a cold or virus, or minimize symptoms. So, it is well worth investing in your health by strengthening your immune function! 
Immune Boosters! 
Luckily, there are numerous immune-boosting remedies, and many of these are natural and herbal remedies. The downside is that sometimes we call upon them too late- when we are already sick! However, by being more proactive rather than reactive over our health, we can take strides forward and protect ourselves far more. 
Here are a few immune boosters to help get you started for better immunity! 
Echinacea. Echinacea is an ancient herbal remedy that carries many benefits for your immune function. It is extremely popular and well documented for being helpful in terms of a faster recovery from bugs and viruses, upper respiratory tract infections, and supporting the immune system to stave off infections. There are a few different species of Echinacea with 2-3 of them being most commonly used in herbal medicine. Generally, Echinacea is designed for short term use. 

Any foods that are high in Vitamin C are vital for a strong immune system. Fruits and veg such as oranges, grapefruit, berries, peppers, spinach, and broccoli are all great for vitamin C. As the body does not store vitamin C, you need an adequate daily intake of it. Vitamin C supplements can be extremely helpful in increasing your intake so that your immune system doesn't struggle- particularly through cold and flu season.

Ginger! Ginger is well known for its digestive system benefits and helping to relieve nausea, but it is also a highly potent immune booster; it can enhance your immune response and is antiviral and antibacterial. A herbal tea remedy of ginger and lemon with honey or stevia to add some sweetness can be a great go-to beverage for those cold, winter mornings. 
There are many more where these came from. A whole bounty of natural, herbal remedies to boost your immune function! At the end of the day, we all just want to feel our very best and keep well- this is why we do what we can to improve and maintain our health, and it is always worth it. 
Naked Warrior Recovery believes in the power of natural supplements to help support our efforts to stay well. Here is how Naked Warrior can help you! 
NW Recovery was created with a clear and distinct initiative: to develop premium products to support physical and mental recovery through innovation and excellence.
"Our dedication to product quality stems from our founder's journey as a 26 year Navy SEAL veteran. Our standards for quality and effectiveness are carried over from a lifetime of service in elite Unconventional Special Operations Teams to a small unconventional company dedicated to the recovery of veterans, first responders, and athletes. We know the only way to perform at our highest potential is to allow our bodies and minds the opportunity to recover."- Naked Warrior Recovery
Here are two products from the Naked Warrior Recovery Range: Immune Defense and CBD and Curcumin Soft Gels
Navy SEAL Immune Defense is a Vitamin C and Herbal Complex 
Immune Defense is a proprietary immune system boosting herbal blend with efficacious amounts of elderberry, Echinacea and garlic. All the ingredients you need for a robust immune function. Here's a closer look at the role of Zinc and Vitamin C! 
Zinc: Zinc is an essential nutrient your body doesn't naturally produce which is why you must get it from your diet. Zinc is found in foods like oysters, red meat, poultry, beans, nuts, seafood, and dairy products.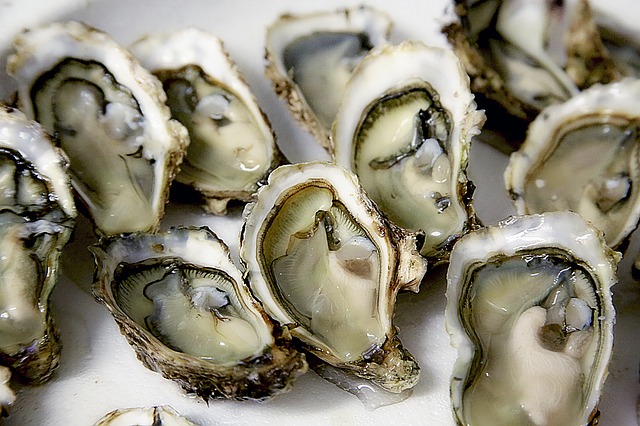 What makes zinc so special is that it helps fight off invading bacteria and viruses. It does this by shortening their lifespans. Another reason zinc is so critical is the body needs it to make the genetic material (proteins and DNA) in all cells. Zinc also speeds the healing of wounds is necessary for our senses of taste and smell.
Vitamin C is a water-soluble vitamin that is a potent antioxidant that does wonders for your immune system. Humans are not able to create Vitamin C endogenously. 
Therefore, it is an essential dietary supplement.  
It helps increase the production of white blood cells known as lymphocytes and phagocytes, which help protect the body against infection. 
"Lymphocytes are the main white blood cells your body uses to fight off infections. And phagocytes are the cells that devour the bacteria, dead or dying cells. These two cells act like the one-two punch to fight off infections"- Naked Warrior
 
This supplement is packed full of immune busting ingredients (such as elderberry, Echinacea, and garlic to boost Zinc and Vitamin C) and provides you with: 
200% of your daily Vitamin C

100% of your daily Zinc
You can supercharge your immune system
with Navy SEAL Immune Defense and support yourself to beat back bacteria and viruses. There is no CBD in this product.     


"Take two capsules per day, or if you are feeling adventurous and like the taste of garlic, we like to open the capsules and sprinkle them onto our breakfast or dinner. At the first sign of a cold, double your dose for the first 3 days. At Naked Warrior Recovery, we strive to create the most advanced and innovative products possible with the highest quality!"- Naked Warrior
Joint Curcumin Formula is CBD & Curcumin Soft-gels – A dietary supplement to support healthy joints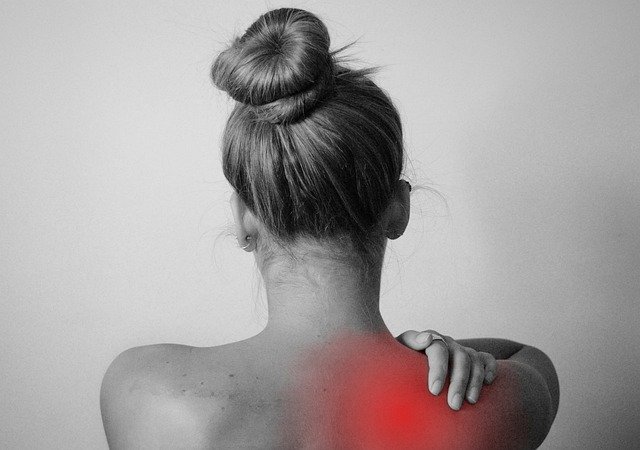 That's why Naked Warrior uses specially formulated CBD Soft-gels with Curcumin. Each convenient pill combines water-soluble Nano-emulsion technology with curcumin. Turmeric/Curcumin is totally natural and highly efficient at relieving pain and decreasing the inflammation that can cause stiff painful joints. 
After decades of military service in Special Operations and practicing Brazilian Jiu-Jitsu, William (founder of Naked Warrior) had more than a few joint injuries and pain. This led to the inclusion of curcumin in this special soft-gel formulation. Curcumin is a compound found in turmeric that has been used for thousands of years to maintain healthy joint function.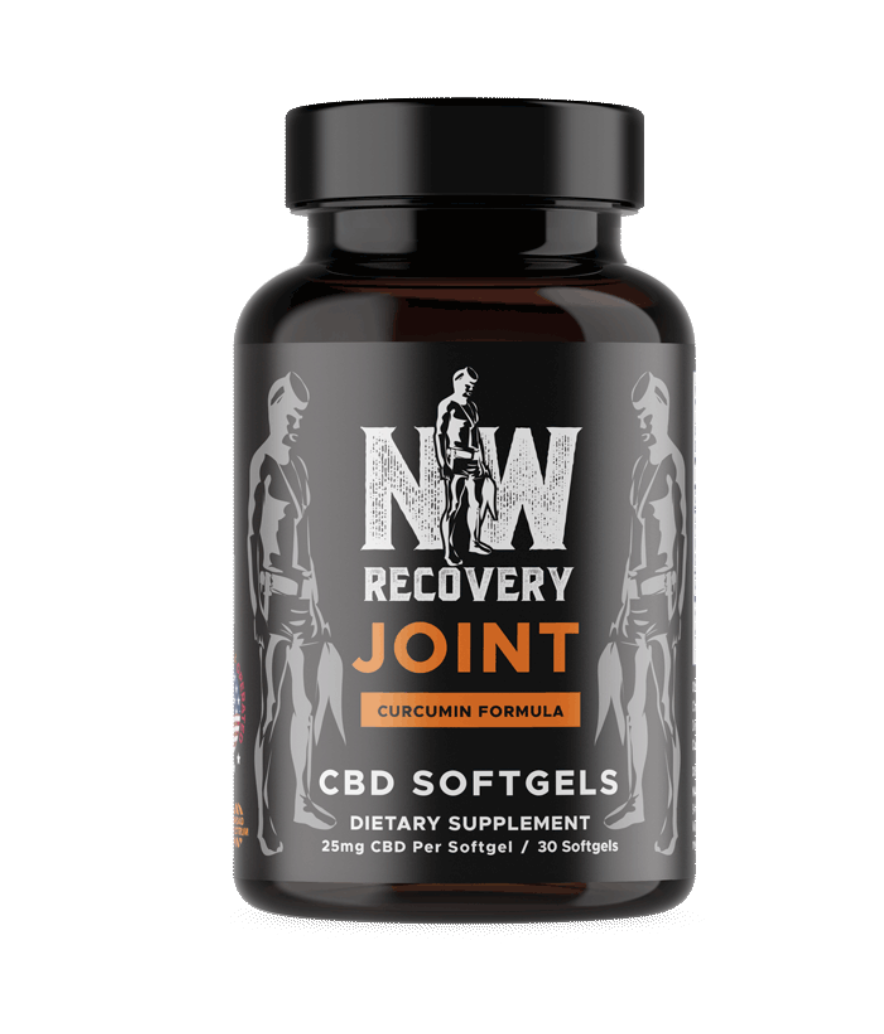 "We use a proprietary Nano-emulsion technology to make sure the oil particles in our soft-gels are much smaller than the industry standard. Our soft-gels are at least 200% more bioavailable and absorbable than other oil-based products. When you take one of our soft-gels it will enter your bloodstream and get to work fast!"- Naked Warrior
In addition to curcumin, Naked warrior's soft-gels include broad-spectrum hemp oil that is packed full of the naturally occurring compounds in the hemp plant, including minor cannabinoids and terpenes. These compounds work together to produce what's known as the "entourage effect".
 "Making a few lifestyle changes can make a huge impact on naturally supporting your immune health. Eating healthy foods, decreasing sugar intake, participating in daily exercise, taking proper supplementation and getting good quality sleep can go a long way in strengthening your immune system and improving your overall health"- Naked Warrior
* In partnership with our friends at Naked Warrior * Photos courtesy of Pixaby, Naked Warrior
* The information available on ewellnessmag.com, including text, graphics, and other materials are for informational purposes only. Reliance on any information in ewellnessmag.com is at the user's own risk. Sponsored product placement may appear in the article. The visitor of this website acknowledges that the information available on or through ewellnessmag.com is not and is not intended to be a substitute for professional medical advice. Copyright © 2020 Brawo Press, Inc. All rights reserved.
---