Article
Healthy Indulgences
Life is all about balance. It is ultimately an exchange of energy, what goes in equals what comes out. When you feed your body well, chances are you will feel better about yourself; more balanced in heart, mind, body, and spirit. This enables you to live, love work, and play more enjoyably and profoundly.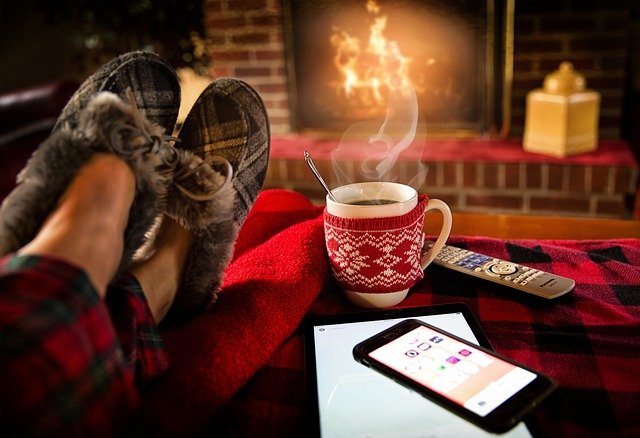 It sounds so simple, but it's not always easy to achieve is it?! The reasons why inner and outer balance is such an issue can involve some factors. Perhaps, we are trying to cram too much into our day, maybe we are not doing enough, or from another perspective, we are not happy with what we have or what we are doing- and all these things make simple, healthy changes to our lives bothersome. 
Healthy Indulgences
When life becomes too difficult, mundane, and tedious, we naturally lose our motivation for change; however, this should only inspire us to create something new. We all need some more good things in our lives, don't we? So how about we just start adding more good things that over time replace anything negative or unwanted. 
It is viable that you can maintain health or improve your health without having to skip the things that bring you joy. A healthy indulgence can help to keep you on track with a new diet or fill in the gap when you need that extra ounce of energy to get through your day. It comes down to choices at the end of the day. Make better choices, and you change the landscape of your life- one small step at a time! 
Here are some ideas for healthy indulgences that can make a difference to your days! 
Take time for you. Whether it is 20 minutes or two hours, making time for yourself to do something that brings you peace and calm is a worthwhile endeavor. Even if you are just taking time to sit and watch a movie you love or enjoy a well-earned little nap. Taking time out for yourself can inspire you to value your time and your efforts- and this is a very healthy indulgence! 

Avoid strict dieting and too much calorie counting. It is draining to mind, heart, and body to constantly limit yourself. Your body needs to be nourished, if you do need to lose weight, look at ways that you can do this without adopting a diminishing and restrictive diet. 

Spend time with people that see the best in you. When we are under fire or constant criticism, it eats away at our best efforts to feel better about ourselves. When you share your time with people that value and appreciate you, it is the most natural uplift to your mind, heart, and body.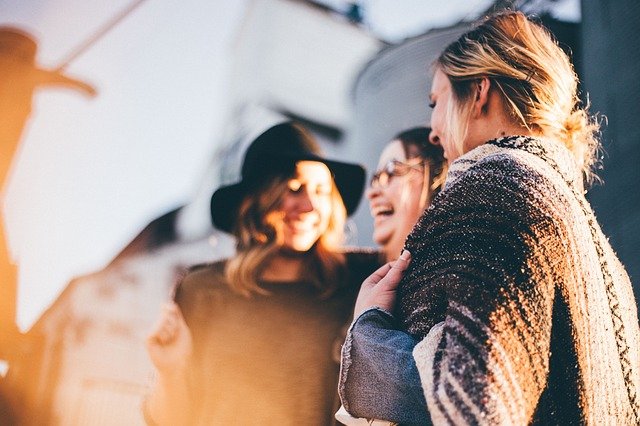 A healthy indulgence can be something you eat or something you do, whichever way you look at it, it is the things that make you feel good in life that you need to embrace! Elements Truffles grew their company based on providing you with healthy and tasty indulgences. Elements Truffles was born at the intersection of two things that inspire happiness - chocolates and meditation! They offer an Ayurveda-inspired line of clean chocolates that taste good and are good - for the body, mind, and community. 
Alak was a trader on Wall Street. Everything was going well, but a sense of purpose was missing. 
"I was good at what I was doing, but I felt I was meant to do something else. About 12 years ago, I learned to meditate. And as I grew in the practice, I became more aware of the food I was eating. I noticed that I was integrating a lot of elements of the Ayurveda lifestyle that was naturally a part of our life growing up. Ayurveda, also known as a sister science to Yoga was now taking me back to my roots" – Alak, Element Truffles 
Elements Truffles wanted to create a line of chocolates that are not only healthy and tasty but also integrated with this beautiful science that focuses on bringing balance and simplicity into hearts, minds, and lives. Especially now with the ongoing stress of modern living! 
Their chocolates are expertly and lovingly produced; they are handmade with the simplest of ingredients: cacao and honey. Elements Truffles assortment of healthy treats is infused with Ayurveda Superfoods and pure essential oils, this lends to their unique flavor profile and melt-in-the-mouth texture. 
"We take no shortcuts. Our purest ingredients have been selected from Fair Trade manufacturers that fiercely align with our philosophy. We pride in being a human-centric company, where people always come first. We believe that only happy people can make happy chocolates!" – Elements Truffles 
Ashwagandha Infused Drinking Chocolate Mix
Elements Truffles Drinking Chocolate Mix is infused with Ayurvedic adaptogens - the ancient superfoods. There are two signature flavors of drinking chocolate mix.
Turmeric is a powerful anti-inflammatory and anti-oxidant. Curcumin in turmeric stimulates the body's antioxidant mechanism and also helps to delay the process of aging. It is Vegan, all Plant-Based, and sweetened with Coconut Palm Sugar.
This drinking chocolate mix is made from raw, organic, and fair-trade Ecuadorian cacao that you have to taste to believe! It is hand-made in micro-batches which makes it even more special. Made with only four main ingredients, this mix turns into a decadent Barcelona style drinking chocolate by simply adding water to it (and bringing it to a boil).
A perfect (and healthy!) drinking cocoa treat for any weather; you can enjoy it chilled or hot! 
Chocolate Bars- A Classic Collection!
Chocolate has many health benefits. The darker or more-pure the chocolate, the better it is for you! Chocolate that is at least 70% pure is high in antioxidants and in magnesium also. Magnesium is a mineral that people are commonly deficient in; it is a crucial mineral for the body and is vital in many functions and processes including nerve and cell function. It is also a great mineral that can assist as a mood lifter… so if you want to indulge in a healthy treat, look no further!
Each bar of chocolate by Elements Truffles is hand-crafted, with a beautiful artistic floral motif.  Elements Truffles' 70% dark collection is made with fair-trade Ecuadorian cacao.  As mentioned earlier, Dark Chocolate is noted for its antioxidant benefits. Chocolate that is purer and good for you!
"We call it our "truffle" bar because of its melt-in-the-mouth texture. Sweetened with just honey and infused with ancient Ayurveda superfoods!"- Element Truffles
"Our chocolates are raw and organic. They are free from dairy, refined sugar, soy, preservatives, gluten, palm oil, GMO, and artificial anything.  The higher the raw or natural content the healthier the indulgence!"- Elements Truffles
This pack contains Chocolate bars - each of the following 5 signature flavors:
1. Ginger with Black Pepper
2. Rose with Cardamom
3. Orange Quinoa with Turmeric
4. Peppermint with Lavender
5. Sea Salt with Turmeric
Ingredients: Organic raw cacao butter, organic raw cacao powder, raw honey, Blend of pure essential oils, Superfoods
(For the exact blend of oils and superfoods, please checkout the individual product page for each of the bars.) 
"What makes our company special is the uncompromising attitude in making high-quality clean products. Our purest ingredients have been selected from Fair Trade compliant manufacturers that fiercely align with our philosophy. We donate 25% of our profits towards supporting the wholesome education of underprivileged children in tribal areas of India. For more details, visit www.careforchildren.org" - Elements Truffles 
* In partnership with our friends at Elements Truffles* Photo courtesy of Elements Truffles
* The information available on ewellnessmag.com, including text, graphics, and other materials are for informational purposes only. Reliance on any information in ewellnessmag.com is at the user's own risk. Sponsored product placement may appear in the article. The visitor of this website acknowledges that the information available on or through ewellnessmag.com is not and is not intended to be a substitute for professional medical advice. Copyright © 2020 Brawo Press, Inc. All rights reserved.
---