Article
Health and Vitality- Reset!
Sometimes a reset is all we need to get back on track with our health and vitality, and now is always the best time to take a step forward toward that "reset"! 
Yes, a fresh decade has begun, the spring is just on the corner but we don't need to wait for any occasion or special event to begin making changes to our health regimen. If you are well-tuned to your body and sense of well-being, then taking action when you aren't feeling your best is paramount to improving your health. 
And if you are generally feeling OK, imagine what it would be like to feel GREAT! And it's not as hard as it may seem. To yield results, efforts must be made, and your body will thank you with more energy, better focus, and heightened support for all your bodily systems and functions.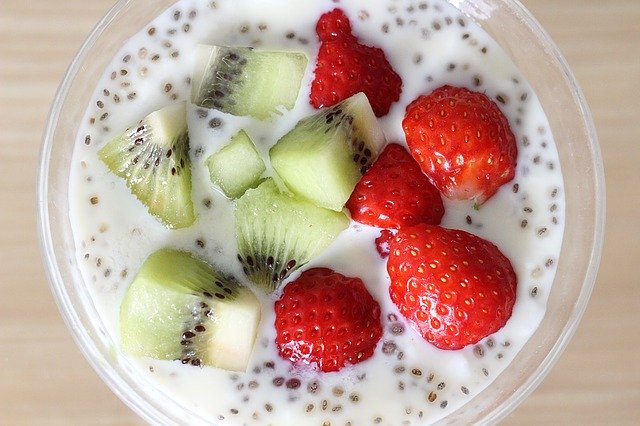 Why Probiotics are Life-Givers! 
One way to gift yourself with the reset and support you need is to take advantage of probiotics. Probiotics are vital for well-being; they are essentially life-giving support for you and all you wish to achieve day-to-day. 
Probiotics are "live" microorganisms, also known as "good" bacteria. When taken through a supplement or your diet by way of fermented foods such as kefir and "live" yogurt, they assist in balancing out or improving the levels of good bacteria in your gut. We will always have some bad bacteria in our gut- the purpose of probiotics is to counteract the bad bacteria and create balance in your digestive system. 
An increase of "bad" bacteria in your gut can be caused by many things, these include: illness, stress, smoking, a poor diet, over-consumption of alcohol, lack of exercise and even a lack of sleep can cause bad bacteria to increase! An imbalance of gut bacteria can negatively impact your health in numerous ways- such as low energy and poor immune and digestive function. Ultimately, what bad bacteria takes away from you, good bacteria aims to replenish. 
The benefits to your health and vitality with probiotics are many, way too many to go through in one swoop! The inclusion of probiotics is a small measure or addition to your diet and yet it can provide great benefits. Here are just a few! 
Probiotic benefits include:
● Increased nutrient uptake from all sources
● Improved cognitive function
● Increased energy and metabolism
● Maintaining a healthy weight and supporting a healthy weight loss
As well as providing relief from symptoms such as:
● Upset stomach
● Diarrhea
● Constipation
● Antibiotic-associated gastrointestinal issues
As with all things, quality is essential when looking at health supplements, as knowledge and research of probiotics is increasing, more products are available. And this is a good thing as it means there is more choice! Always seek out the best choices for you and your health, and Blue Biology can help you! 
BlueBiology is a family-owned and operated health supplement company based in the United States and they have been in business for nearly 7 years. All of their products are manufactured in the United States in cGMP (current Good Manufacturing Practice) certified facilities. 
They use cutting edge research to develop and create high-quality health and nutritional supplements! 
"BlueBiotics Ultimate Care- is a brand of probiotics designed to incorporate every strain we believe to be beneficial to your health in the correct proportions. Free from many known allergens, we designed BlueBiotics to be the all-in-one probiotic solution you've been looking for"- Blue Biology 
The Importance of BlueBiotics!
BlueBiotics is formulated to maintain high beneficial probiotic levels and support digestive and immune health.
Blue Biology's probiotic is Dairy-Free, Soy-Free, and Wheat Free, and backed by a 90-Day Money-Back Guarantee
Blue Biology's goal is to provide their customers with evidence-based supplements that contain no additives, fillers, or dyes- their focus is on your ultimate care! 
Ultimate Care for You - an 11 strain probiotic
"Our flagship product, BlueBiotics: Ultimate Care is an 11 strain probiotic. Instead of standard fillers such as magnesium stearate or microcrystalline cellulose, we substitute organic rice flour and organic gellan gum which serve as food sources for our probiotics. Because of the enteric-coating, the full 61 Billion CFU (colony forming units) of our probiotic can survive the journey to your intestinal tract - where they need to be"- Blue Biology



 
The capsules are small, no longer than the diameter of a nickel and the enteric coating makes them easy to swallow.

Ultimate Care is a very diverse matrix of probiotic strain that is specifically designed to address the needs of the American diet.
From Lactobacillus acidophilus to Saccharomyces boulardii, BlueBiotics is a straightforward list of the most researched and effective probiotic strains on the planet. BlueBiotics is perhaps the only full-spectrum probiotic available, meaning that each strain fills a unique and essential role in digestion and immune function.
Blue Biology's BlueBiotics is one of the only supplements to contain "Saccharomyces Boulardii" which can provide relief from diarrhea in children, diarrhea caused by the overgrowth of "bad" bacteria in adults and traveler's diarrhea. 
The reason S boulardii isn't in every single probiotic blend out there is pretty shocking! It's just larger than other probiotics, and so it's harder to fit an effective minimum dosage into a single capsule. To a supplement company, that means it costs more money to make.
Ingredients Include: Lactobacillus Acidophilus Complex, Saccharomyces Boulardii Complex, Bacillus Coagulans Complex, Lactobacillus Bulgaricus Complex, Bifidobacterium Longum Complex, Lactobacillus Rhamnosus Complex, Lactobacillus Salivarius Complex, Lactobacillus Casei Complex, Lactobacillus Plantarum Complex, Bifidobacterium Lactis Complex and Bifidobacterium Breve Complex. 
 
Each strain was selected for specific possible benefits; here is a peek at some of them! 
 
Lactobacillus Acidophilus Complex
Strengthens the immune system

Prevention & Treatment of Diarrhea

Improves the symptoms of irritable bowel syndrome (IBS)

Can Reduce Cholesterol Levels
Saccharomyces Boulardii Complex
Fights against bacterial and viral pathogens that cause infections

Strengthens the immune response

Promotion of liver and intestinal health

Improves irritable bowel syndrome

Reduction of intestinal inflammation
Bacillus Coagulans Complex
Reduces gas/bloating and provides Constipation relief

Supports Immune health and fights against respiratory tract infections 

Treatment of irritable bowel syndrome symptoms 
Lactobacillus Bulgaricus Complex
Helps normalize blood sugar levels

Treats infectious diarrhea and antibiotic-associated diarrhea

Modulates brain activity, making it easier and faster to perform mental tasks

​

It has a cholesterol-lowering effect
Bifidobacterium Longum Complex
Improved cognitive function

Protects and promotes hydration of the skin

Potential beneficial effects on psychological health

Promotes healthy liver function
Lactobacillus Rhamnosus Complex
Lactobacillus rhamnosus fights against pathogenic bacteria, viruses, parasites, and fungi

Provides relief from infectious diarrhea and antibiotic-associated diarrhea

Promotes dental health and helps fight against cavities

Helps prevent gastrointestinal infections
Lactobacillus Salivarius Complex
Boosts the immune response 

Fights the bacteria that cause plaque

Reduces intestinal inflammation
Lactobacillus Casei Complex
Helps regulate the digestive system

It functions as an antioxidant and boosts the immune system

It lowers stress and acts as an anti-inflammatory
Lactobacillus Plantarum Complex
Increases calcium and iron absorption

May help lower blood pressure
Bifidobacterium Lactis Complex
It provides alleviation from allergies

Provides constipation relief

It prevents and alleviates antibiotic-associated diarrhea
Bifidobacterium Breve Complex
May lower sensitivity to dairy products 

It promotes colonization of the gut with healthy intestinal flora- this results in stronger defense against infectious diseases     
P

lease note that these statements have not been evaluated by the FDA. This dietary supplement should be taken once a day (2) Capsules with a glass of water for best results
.
Alongside BlueBiotics, Blue Biology understands the relevance and health benefits of Turmeric. They have created capsules to aid in overall health, bone, and joint support. 
 
Turmeric Curcumin is a naturally-occurring source of essential nutrients found in high concentrations in the bright yellow Turmeric plant. 
Turmeric has been used for medicinal purposes for over 2,000 years. However, only recently have scientists been able to extract the pure Curcumin itself. It is effective as an anti-inflammatory for joint pain and is now being studied for its ability to repair damaged livers, kidneys, and prevent cognitive decline due to aging.
Turmeric Curcumin with Bioperine
"Our elite BlueBiology Turmeric Curcumin formula contains 95% Curcuminoids from the isolated part of the Turmeric root which has been studied for its significant anti-inflammatory properties. Bioperine is added which helps your body absorb Turmeric Curcuminoids much more quickly and effectively"- Blue Biology 

 
* These statements have not been evaluated by the Food and Drug Administration. This product is not intended to diagnose, treat, cure or prevent any disease.
* In partnership with our friends at Blue Biology

* 

Photo courtesy of Blue Biology 
* The information available on ewellnessmag.com, including text, graphics, and other materials are for informational purposes only. Reliance on any information in ewellnessmag.com is at the user's own risk. Sponsored product placement may appear in the article. The visitor of this website acknowledges that the information available on or through ewellnessmag.com is not and is not intended to be a substitute for professional medical advice. Copyright © 2020 Brawo Press, Inc. All rights reserved.
---