Article
Food as Fuel
Food is our fuel. It is what gets us going and keeps us moving. It feeds our brain, our vital organs, fundamental and cellular functions, and supplies nutrients throughout our body. Many of us struggle to maintain good, nutritional daily diets because we often forget this fact!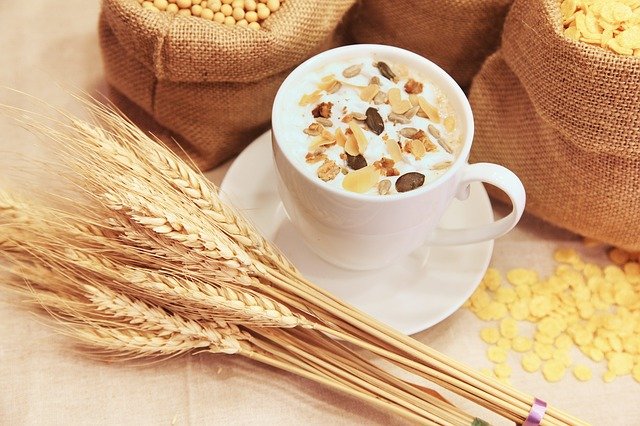 As we move from summer to autumn, our energy levels are often hit through darker days and a distinct lack of sunshine, as this occurs, it is a great time to look at your daily diet and tweak where needed for optimum energy levels. 
Food as Fuel
Feeling low on energy can impact our days greatly. Instead of getting the most from our day, we end up wishing for it to end so we can retreat to our beds! However, small, yet significant changes to your nutrition can provide with the extra ounces of energy when you need them. For this to happen, it is important to eat well for sustenance rather than eating for convenience. 
When we think of food that sustains us, we think of fresh fruit and vegetables, fish, chicken, lean cuts of meat, and lots of other good stuff! When we think of food through the perspective of what is convenient, it drums up images of donuts, pastries, processed meats, and all the other notoriously "not so good" foods. 
The point being, change your perspective, and the whole dynamic of food and nutrition changes. When you manage your eating habits according to your energy and bodily needs it is easier to stay in shape, maintain a healthy weight, and sustain your energy levels. It sounds simple, and it is when you have your mindset in the right gear! 
Here are a few tips for you! 
Try to stick within your calorie requirements. You don't need to become too obsessive or restrictive with calories but sometimes just having a fair idea of your food input vs energy output can help. Sometimes food is used as emotional comfort. When we look at it in terms of the energy it provides then the mentality around food changes. Think of food as fuel! As a general guide, males require around 2,700 calories per day, and females 2,200. However, if you are generally more active or have a very high metabolism then this is likely to affect that figure. 
Keep food interesting. We sometimes get locked into the same meals day in day out. This creates a boredom factor around food. Food is meant to be enjoyed and you'll find that you are likely to be more sustained from a meal that your taste buds savored! Try some new recipes, cook food in different ways such as roasting, stir fry, or grilling. Sometimes just how you prepare your meal can make it more exciting to your palate!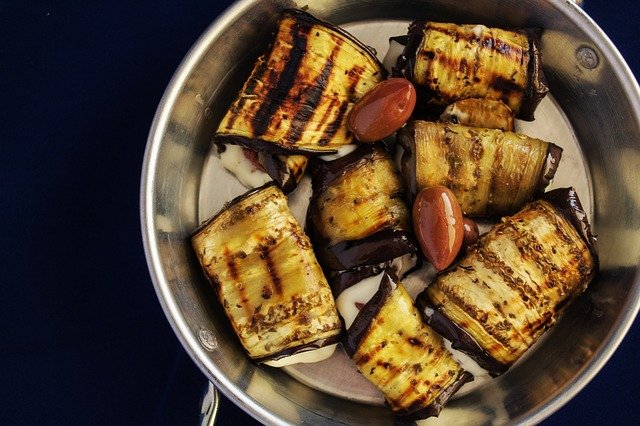 Increase your intake of energy-giving foods. Foods that are high in vitamins, minerals, and antioxidants pack more of a punch, even with a small helping! Include more bananas, berries, green leafy veg, cruciferous vegetables, sweet potato, eggs, peppers, nuts, seeds, omega 3-rich fish such as salmon and mackerel, and don't forget to use healthier cooking oils also- like coconut oil or olive oil. 
Another way to fuel up and energize is coffee.
Kinetic Koffee has a passion to keep you moving. And they offer great quality coffee as fuel for you when you need it!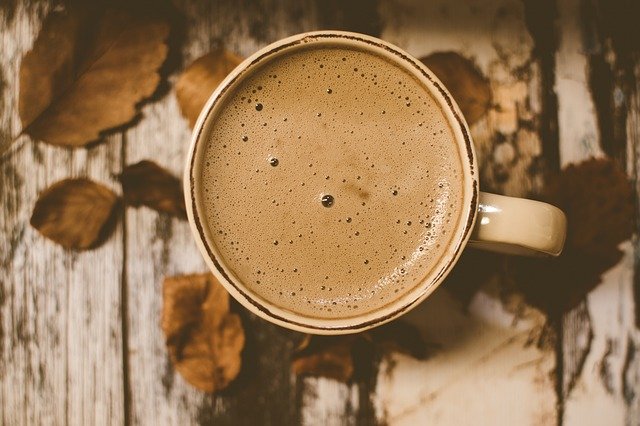 Kinetic Koffee Company is a gourmet organic micro-roaster, located in Arcata,
in the far northwest corner of California,
surrounded by redwood forests, raging rivers, and the Pacific Ocean. We have enjoyed roasting and sharing our hand-crafted coffee since 2005.
"We specialize in 100% certified organic coffees from around the world. Each of our roasts is custom-designed with distinctive profiles. Our roasting method is hands-on allowing us to adjust the roasting process for each batch we roast. We take our time ensuring that the flavor of the bean varietal comes through. This method allows the bean to roast slowly, developing a caramelized surface – never charred – producing a naturally low acid cup of deliciousness bursting with flavor specific to each bean variety"- Mark Ritz, Co-Owner 
Kinetic Koffee's founders, Mark Ritz and Charlie Jordan, are avid outdoor enthusiasts and former executives from the outdoor and cycling industries and have spent years learning all they could about the world of super-premium coffees. 
From visiting farms, insisting on only the top grade of green beans, meticulously roasting, and ensuring your coffee is the freshest possible, it all adds up to one of the best cups of coffee available. They bring their knowledge and passion for the noble bean, their love of the outdoors, and their values for a healthy environment and a healthy you to Kinetic Koffee and happily share these with all of you coffee aficionados. 
Kinetic Koffee- Keeps You Moving! 
So, what does the "Kinetic" in Kinetic Koffee mean? The definition of "kinetic" is "energetic or dynamic" or "resulting from motion." 
To Kinetic Koffee Co., it's all about human-powered activity, whether it's cycling, paddling, skiing, running, hiking, or any other active sport. Participation in these activities demands enormous amounts of energy, stamina, dedication, and caffeine. As outdoor enthusiasts themselves, they share and celebrate these attributes. They also appreciate that caffeine is an excellent energy boost as well as an antioxidant! 




"Kinetic Koffee is a firm believer in the "Think Globally, Act Locally" philosophy. All of our coffees are certified organic, shade-grown, and governed by fair trade practices. We focus on small farms and co-ops primarily owned and/or operated by families and women". 
Another focus is those farms developed in areas of economic blight as a source of revenue for the local population. "All of this is done without compromising the quality of the cup."- Charlie Jordan, Co-owner 
It's not always easy to take care of your body and the planet. Going 100% Organic is one way to do it. Not only are the farms they source from ecologically supporting a diverse environment and sustainable farming, but they produce a higher quality coffee bean.  
The coffee plant is a bio-accumulator, meaning that what is in the soil or put on the plant is absorbed. In this case, what is absorbed is concentrated in the coffee bean. Since coffee is historically some of the most pesticides sprayed crop in the world, insisting on strictly organic beans helps drive up demand and decrease the number of farms using pesticides and damaging farming practices – to both the Earth and the farmers. The better the bean means the better your cup of Joe tastes and a better source of nutrients and antioxidants. 
Kinetic Koffee Company contributes 10% of its net proceeds to charities that enhance the environment, support outdoor and sports activities, and underserved populations. This desire to give back to the community shows most clearly in two of Kinetic Koffee's products: Frog Fuel and Frog Fuel, The Patriot Series. 
Frog Fuel 
Full, rich with high caffeine content, this roast is meant to represent the strength and endurance common among US Navy SEALs. 100% of net proceeds from all Frog Fuel sales go to the Navy SEAL Foundation, an organization whose mission is to support the Navy SEAL community and their families.  
 "Our son, Kevin Ebbert, was a Navy SEAL corpsman who was killed in combat in Afghanistan in 2012. Frog Fuel was developed as a tribute to honor Kevin and keep his memory alive"- Charlie Jordan, Co-owner 
Frog Fuel: The Patriot Series 
Through the Navy SEAL Foundation, the company founders have met many parents and family members of other fallen Navy SEAL heroes. The desire to honor and memorialize these fallen heroes grew into Frog Fuel – The Patriot Series.  

​



Charlie and Mark felt honored to have learned about these amazing men and their actions that went above and beyond. This is how they honor fallen Navy SEALS such as SO2 Robert Guzzo. 
Available in 12 ounce or 5-pound bags.
"When you purchase a bag of Frog Fuel – The Patriot Series you not only receive a great coffee, but you honor the fallen and keep the memories of our heroes alive. You can learn more about them by scanning the QR code on the bag which takes you to a page on our website dedicated to each hero"- Charlie Jordan, Co-Owner 
* In partnership with our friends at Kinetic Koffee* Photo courtesy of Kinetic Koffee
* The information available on ewellnessmag.com, including text, graphics, and other materials are for informational purposes only. Reliance on any information in ewellnessmag.com is at the user's own risk. Sponsored product placement may appear in the article. The visitor of this website acknowledges that the information available on or through ewellnessmag.com is not and is not intended to be a substitute for professional medical advice. Copyright © 2020 Brawo Press, Inc. All rights reserved.
---