Article
Follow the Flavor: Getting Creative with Wholesome Foods
Food takes up a fairly big portion of our thinking. It is also a massive part of our health and wellbeing and we cannot get healthy and nourish our body without good, nutrient-dense food!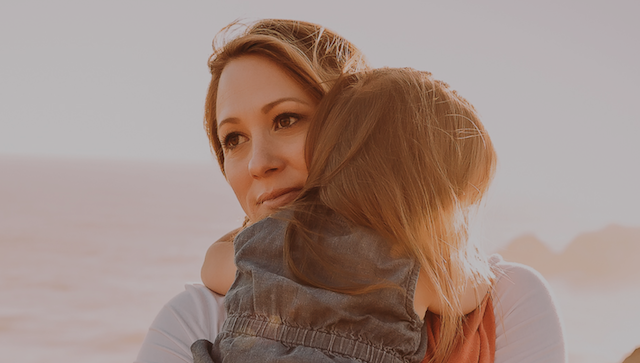 There is a saying that goes something like this "the best bodies aren't made in the gym, they are made in the kitchen!", and that stands true; your body needs to be well-nourished for any potential gains in the gym.
As much as we love food, we can get a little lackluster with what we are eating and how we prepare and cook our food. We are creatures of comfort and this means we may get stuck sometimes eating the same foods, with the same humdrum flavors. This is boring for our body…! It is great to shake things up a little and apply some creativity and inspiration to your meals. 
Wholesome Flavors
Foods that are wholesome and full of flavor are much more satisfying to our taste buds and belly! When you enjoy your food you are more likely to feel full and resist the need to constantly snack on savories or sweets. We don't need to wait for an evening to dine out to get the most out of a meal. You can create your unique dining experience at home just by switching things up a little when boredom hits on your daily diet. 
Different foods, spices, and flavors also offer nutrients you may not be aware of. Spices such as turmeric, paprika, ginger, and many more are potent in their health and healing powers. Never underestimate a spicy kick… hot foods and spices have the added benefit of providing a small boost to your metabolism as well as heightening satiety. 
Here are some tips to add some flavor and spice to your health and wellbeing! 
Spices don't always have to be HOT! Some spices and herbs range from mildly spicy to extra hot. You don't need to add the hottest peppers and chili to your meals; look into spices and flavors that suit your palette! 

Ditch the salt. The flavor is not always about the amount of salt on your food. And the salt in excess can be quite damaging to your health. Choose rock salt or other natural salt varieties, and use a grinder rather than sprinkling excessively in or over your food. Controlling your salt intake can improve your heart health! 

Check out some different recipes! Make food a little bit of an adventure and you'll never tire of it. Food is fabulous, make it so by trying new meals and recipes and feel free to tweak recipes to your taste! 
By making food fun, we naturally enjoy it more in all ways. Salt and pepper are awesome to season food with but there is so much more available…so why stop there?! Seed Ranch specializes in flavor… here's how they can make the difference to your health and wellness through satisfying mealtimes! 
Seed Ranch believes they can change the future by changing the way it tastes. Seed Ranch started with peppers grown on the porch. From those humble hot sauces, they have uncovered incredible flavors that have won over customer's hearts and taste buds! 
"We work tirelessly to create the world's most delicious, clean-ingredient, plant-based foods. The rich authentic flavor is as much art as it is science, and we strive to be masters of both. Simply put, with Seed Ranch in your kitchen, making delicious food is never a challenge."- David Delcourt, Chief of Flavor - Seed Ranch
Whether you are a seasoned genius or novice cook, Seed Ranch's culinary flavors will have you sprinkling and dousing your way to perfectly seasoned food without hours of preparation. 
From the beginning, Umami has been one of Seed Ranch's favorite flavor profiles. Originally a Japanese scientist's discovery, Umami is how we taste savory food. In practice, it represents a crave factor in savory food. So when you take a bit of an entree at your favorite restaurant and immediately want more? That's Umami! 
"Our Umami All-Purpose Seasoning Salt, the supercharged replacement for regular salt, adds depth and richness to any savory dish...from sautéing to roasting, soups to marinades, and store-bought to scratch-made, the Umami Seasoning is a kitchen staple unlike any other to make your food even more delicious and leave you wanting more!"- David Delcourt, Chief of Flavor, Seed Ranch. 
Here are a few foods from Seed Ranch's collection; they have a variety of flavor bundles also! 
Umami All-purpose Seasoning
A
ll
-purpose Umami Seasoning is a must-have condiment blended from the highest quality organic and non-GMO ingredients. 
It contains Porcini mushrooms, wild-harvested kelp fronds, sea salt, smoked paprika, garlic, and nutritional yeast. It is the ideal combo for making any meal or snack wonderfully savory and full of flavor! Simply use it in place of salt in your favorite savory dish.
The uses for Umami Seasoning are endless: popcorn, potatoes, roasted veggies, soups, or as a flavorful alternative to nutritional yeast or topping salt. Umami All-Purpose seasoning is Paleo and keto-friendly, gluten-free, and low carb. It is perfect for vegans and plant-based diets too! 
Full House Sauces and Seasonings Bundle
This Classics Hot Sauce bundle, featuring Umami Everyday, Thai Green, Smoked Jalapeño, and Umami Reserve hot sauces ranges from very mild to hot, layering flavors and heat level for any palette. 



Use the Umami Everyday to add a bold flavor but without the burn! You can try a tablespoon per person of Umami Everyday in pasta sauce, roasted vegetables, or your favorite marinade to add depth and breadth of flavor. Even kids love the taste! 
In the hotter category, Umami Reserve's organic chocolate habanero pepper compliments the earthiness with balanced, dark heat. Umami Reserve will introduce any spicy sauce lover to a new, rare pepper that goes great on any savory food from breakfast to midnight snacks. 
Thai Green and Thai Green Hot Sauce
For a quick weeknight, delicacy smashes avocado with Thai Green for incredible guacamole or add Thai Green to stir-fries and noodles dishes, bringing lemongrass, ginger, lime, and cilantro to your favorites. Though the Thai Green's originated from our favorite Thai dishes (with a mild spice kick from green serrano peppers) this sauce is a true jack-of-all-trades in the kitchen or on the table, lending acid, greenery, and light sweetness from organic coconut flake and organic, raw coconut sugar.
And if you want a hot Thai Green Flavor, try The Hot Thai Green! It is Seed Ranch's spiciest, bright, aromatic sauce. This unique sauce is citrusy and herbaceous with a spicy kick at the end of Green Carolina Reaper pepper. With organic Ingredients, No GMO, Gluten-free, Vegan, No Sugar Added, Paleo Friendly. Featured on Hot Ones Season 11, the Hot Thai Green was a favorite of Jimmy Fallon, Justin Timberlake, Halsey, Will Ferrell, and Big Sean!
 
"We are passionate about where our food comes from. We're committed to clean, plant-based, delicious food from ingredients you can trust. We want to turn everyday cooks into chefs. We strive to make a difference one meal, one snack at a time!"- David Delcourt, Chief of Flavor - Seed Ranch Flavor Co. 
* In partnership with our friends at Seed Ranch Flavor  * Photo courtesy of Seed Ranch Flavor
* The information available on ewellnessmag.com, including text, graphics, and other materials are for informational purposes only. Reliance on any information in ewellnessmag.com is at the user's own risk. Sponsored product placement may appear in the article. The visitor of this website acknowledges that the information available on or through ewellnessmag.com is not and is not intended to be a substitute for professional medical advice. Copyright © 2020 Brawo Press, Inc. All rights reserved.
---