Article
Find Your Calm in Chaos
Life is stressful. There is a constant need to balance work, rest and play and in the midst of this all, find ways to look after yourself and your wellbeing. It sounds highly unachievable when you write it in black and white but there are ways when you focus on finding solutions!

Here are some helpful tips for you, to find some calm through the chaos! 
One of the most important things you can do when you feel a bit overwhelmed is to take time out to gain some perspective and clarity. Time out looks different for everyone. For some, it's a walkthrough nature or a scenic park, for others it's a massage with some calming aromatherapy oils, and there are those of us that find some comfort in the company of loved ones and friends to bring us back into balance. Whichever way works for you, make an effort to make time for it. 

Don't let things get too out of hand.

Habits can form so fluidly, you may find that you've gone through a stressful period in life and your eating habits have suffered, or you've forsaken your workout regimen. Be honest with yourself and if you have let things slip, do what you can to regain some control. Re-stock cupboards with healthy food choices, create a workout plan, and start setting yourself some healthy goals again! Nutrition can make a massive difference to how you look and feel, so start there! 

Inflammation

can cause havoc within the body, and stress multiplies the adverse effects of inflammation. If you notice that your skin needs some more TLC, or that your digestive processes are suffering, or that your immune function needs a helping hand- it's simple,

do something about it!

Sometimes we can leave things alone for too long and signs and symptoms of poor health become more apparent. Nipping things in the bud can help a long way to help you improve your wellness. Even better, apply a proactive rather than reactive approach to your wellbeing. 

Seek out alternative treatments.

Sometimes the body buckles under the influence of too many chemicals and toxins. Creating a health plan that relies more upon natural and alternative remedies means your body doesn't need to work so hard to filter out chemicals, fillers, and toxins that you are 

choosing

 to put into your body. 

Get some rest.

A lot of the time, we just aren't getting enough sleep. The body regenerates and finds hormonal and physiological balance through rest. Ideally, aim for 7-8 hours a night, and a short nap or two here and there can help to lift you. Not getting enough sleep can increase levels of stress and play havoc with your heart and brain health. Make time for sleep! 
Hopefully, these tips have served as a little reminder for you! Take each day one at a time and no matter what has happened through the day, make a point of finding something good within it to focus on! (Perspective really can change everything). If you need a helping hand or want to make a start on those natural remedies mentioned earlier, Tonic offers you a better way to feel better. 
TONIC's consciously crafted CBD and botanical blends enable you to calm your mind, comfort your body and nurture your nature!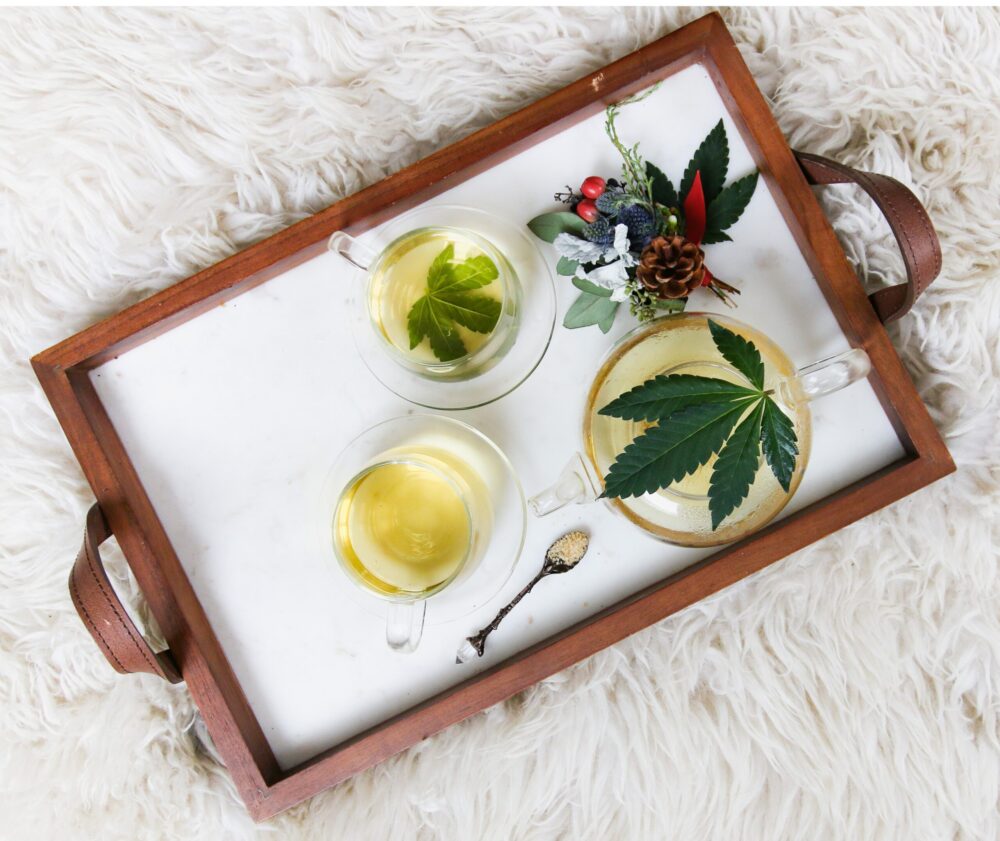 "TONIC is a woman-owned, farm-to-bottle CBD wellness brand rooted in quality, transparency, and sustainability. From our certified organic, family-owned-and-operated hemp farm and state-of-the-art, boutique manufacturing facility, to our monthly give back the initiative and industry-leading transparency tech, TONIC has paved the way for a more intentional hemp industry that operates with integrity"-Tonic
The care taken at every stage of TONIC's process is reflected in the quality of their final product, which boasts hundreds of 5-star reviews - many of which describe the ability of TONIC's products to deliver results where other CBD products couldn't. TONIC has thousands of loyal customers across the country, earning a level of trust that isn't easy to come by in the under-regulated CBD industry.
Each TONIC blend is uniquely designed to provide targeted support where you need it the most. By combining their certified organic hemp extracts with purposeful plant-based ingredients, TONIC creates a more integrative, individualized, and effective approach to CBD wellness.
Their Relief Pack combines two of TONIC's most powerful anti-inflammatory products - one topical and one ingestible - to help you access comfort and ease inside and out.
"Find a better way to feel better. Combining CBD with adaptogens back in 2017, our Founder stumbled on something unique, but that would only be the beginning of what turned out to be a much greater mission"- Tonic

Here's a peek at two products that form part of that mission: Tonic's Flex Tonic and Chronic Tonic. 
Flex TONIC
Flex TONIC - 30mL tincture containing 1000mg of CBD from full-spectrum hemp extract and a 33% concentration of black seed oil. This tonic helps you to balance and mend and keep your body strong. 
Flex TONIC contains: 
Black seed oil. This oil is an incredible antioxidant-packed superfood that helps support your immune system, improve gut health and fight systemic inflammation. 

CBD. CBD boasts similar anti-inflammatory and antioxidant benefits to support a healthy body, but it also helps support a healthier mind by increasing feelings of wellbeing and making you more resilient to stress.
The Ingredients include:
Flex TONIC (1000mg CBD/30mL) 
Full Spectrum CBD Distillate sourced from Tricolla Farms artisanal hemp flower

Organic Black Seed Oil and Pure, Organic Coconut-Derived MCT Oil, Organic Maple Syrup (0.25g sugar per 1mL serving).
Chronic TONIC 
This is a 10mL roll-on topical oil containing 300mg of CBD and a conscious blend of 7 therapeutic grade essential oils. 








Chronic TONIC contains: 
The essential oils in Chronic - lavender, peppermint, eucalyptus, rosemary, juniper, chamomile, and thyme. Each is mindfully selected for its unique ability to target pain and inflammation while some carry the added benefit of increasing CBD's ability to absorb deeply into your skin tissue and get to work! 

Chronic is one of those 'don't leave home without it' kinds of products - it's small enough to carry around with you and the roll-on applicator makes on-the-go relief incredibly easy, but most importantly it is super versatile. 

Roll Chronic on your temples when you have a headache, apply to inflamed, arthritic joints or sore muscles, put some on your sinuses when allergy season is hitting you hard.

Ladies - you can even roll this soothing oil on your lower abdomen during that time of the month. 
 
The Ingredients include:
Chronic TONIC (300mg CBD/10mL) 
High purity CBD suspended in Organic Coconut-Derived MCT Oil

100% Pure, Therapeutic Grade Essential Oils (Lavender, Rosemary, Peppermint, Eucalyptus, Juniper Berry, Chamomile, Thyme)

Combining Flex and Chronic creates a comprehensive, completely natural, and non-toxic way to combat pain from every angle, consider it an effective pain relief pack. 
Flex can help quell systemic inflammation, accelerate recovery, and bring your mind and body back to balance, while Chronic provides more targeted, instant relief from localized or acute discomfort. 
You can enjoy TONIC with full confidence thanks to the industry-leading authentication technology embedded in their packaging. 
"Utilizing NFC technology, each TONIC package is equipped with a "microchip" that allows you to simply tap your phone to the top of your TONIC tube to reveal third party lab reports that verify how much CBD is in the product and that the product is absent of any contaminants like pesticides or heavy metals. Once you check out the lab reports you can continue to learn more about the product and how to use it, get more information about our certified organic farm, and access helpful blog posts to make sure you're getting the most from your dose!"- Tonic
* In partnership with our friends at TONIC  * Photo courtesy of TONIC
* These statements have not been evaluated by the Food and Drug Administration. These products are not intended to diagnose, treat, cure or prevent any disease.
* The information available on ewellnessmag.com, including text, graphics, and other materials is for informational purposes only. Reliance on any information in ewellnessmag.com is at the user's own risk. Sponsored product placement may appear in the article. The visitor of this website acknowledges that the information available on or through ewellnessmag.com is not and is not intended to be a substitute for professional medical advice. Copyright © 2021 Brawo Press, Inc. All rights reserved.
---