Article
Holistic Health Solutions
Let's be honest, staying healthy isn't always easy in your pocket. As important as we may know that health is our true wealth, it can sometimes be a costly exercise. As well as good nutrition, going to fitness classes or paying out for a monthly gym membership, there is also the added expense of supplements, skincare and cosmetics…the list goes on and on! 
But it needn't be as expensive as you may think. There are always solutions- affordable ones, simple ones, solutions that simply make more sense. 

Creating and maintaining better health should not leave you in the poverty bracket, and this is the mistake that some companies make when they market their products too steeply and price many of us out of buying it- or buying it regularly at least. 
Making Health Affordable 
Health should be affordable. By investing in our health and well- being we can potentially lessen the onset of chronic conditions, visits to our physician, and reduce our health care costs and insurance overall. It is not a guarantee, but it is possible! 
Finding solutions sometimes means that we must think a little outside the box. Or better still- we can believe that there is no box! Here are some ways you can make small, affordable efforts toward your health that can turn into bigger gains down the line! 
Gym membership. We perceive that because the gym is a place to get healthy and fit, that we need it we don't! Gyms need you. If a gym membership is too costly for you, think of ways you can stay active outside of the gym. There are many options here! Dancing, outdoor jogging/running, walking, or following a home workout DVD are all valid, affordable and effective ways to improve or maintain your health and fitness. 

Get smarter with your weekly food shop. Sometimes it works out less expensive if you shop for your weekly goods at a few different places. Some supermarkets are over-priced on their fruit and vegetables because their overheads are far higher than smaller and more intimate outlets. The smaller businesses, as well as those local farmers markets, are the ones that always care for and appreciate their true customers. Furthermore, the produce at a local farmers market will be organic, fresher and healthier. Making it a much better choice for your overall health-wise and financially.
Look for affordable, yet high-quality supplements. Supplements help us to fill in the gaps. For instance, Omega-3 is vital for health, and many vegans/vegetarians can benefit from it via a supplement. Shop around a little and do some research, sometimes you'll find a great quality supplement at a far more affordable price. What you lose out in research time, you gain in your pocket! 
And on the subject of affordability, Holistic Health Supplements was created to help bridge the gap between high-end supplements that price many people out of their products. 

Holistic Life Supplements 

was created in 2017 by a husband and wife team. They felt there was a void in the supplement industry and believed that they could do something about it.  
Many people have a hard time paying for food and the necessary basics, let alone quality nutritional supplements so they decided to focus on creating the finest nutritional supplements at truly affordable prices. Their supplements won't compromise on quality but they make them available at a much better value than their competitors!
"Our products are created using the concepts of "LEAN" manufacturing, which allow us to keep our costs down without sacrificing the quality of our ingredients. This is done through constant and consistent evaluation of our processes, from formulation to finished product. In addition to our cost-saving processes, we also took a long look at the cost of advertising. Most companies spend the better part of their budget on advertising and then pass that cost on to the consumer. At Holistic Life, we spend very little on advertising. We have chosen instead to rely on word of mouth and customer satisfaction for our continued and growing sales, because we truly believe in the products we are selling"- Holistic Life Supplements
Two of their stand-out favorite products are the 100% Organic Wheatgrass Juice Powder and Hormone Health for Her.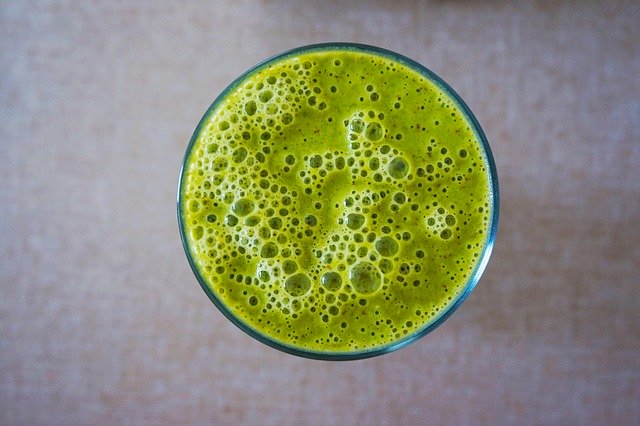 Here's a look at Organic Wheatgrass Juice Powder- A great all-round supplement for health, improved energy, and immune system support. 


Wheatgrass has been shown to retain up to 92 of the minerals found in soil. These minerals include calcium, phosphorus, iron, magnesium, and potassium. Wheatgrass also contains vitamins A, B-complex, C, E, l and K. It is extremely rich in protein, and contains 17 amino acids (the building blocks of protein), phytonutrients, and chlorophyll. 
Wheatgrass can boost energy and immunity; it is a superb detoxifier and can help stimulate circulation. It's also a great support to your digestive health. The benefits truly are aplenty with wheatgrass! 
 
"Holistic Life's Wheatgrass Juice Powder is organically grown in the rich soils of an ancient sea bed in Utah's West Desert. The sediment deposited from this ancient sea, combined with an evaporating runoff from a watershed of millions of acres of wilderness has created a deep, rich soil base full of minerals and nutrients. We buy our wheatgrass juice powder straight from the grower. There is no middle man, and therefore no markup in price!"- Holistic Life Supplements
The powder itself is fresh and vibrant; a beautiful dark green, just as it should be! Holistic Life's wheatgrass juice powder is dried using Bioactive Dehydration, a patented ambient temperature spray-drying process that leaves the finished product raw and enzymatically alive. When you mix this product with water, the wheatgrass juice powder is virtually identical to freshly juiced wheatgrass- and holds all its supreme super-food benefits! 
Hormone Health for Her- Hormone Health for Her was created to help naturally restore hormonal balance. 
Holistic Life's proprietary blend has been formulated based on the effectiveness of each ingredient in treating the multiple and complicated symptoms associated with menopause - from peri-menopause to post-menopause.  
"Although we focused on treating the three stages of menopause, Hormone Health for Her can also help with symptoms of PMS. What makes our supplement stand out is that among our list of must-have ingredients, we have included three ultra-effective patented powders, which greatly increase the efficacy of our product"- Holistic Life Supplements  

 



Those three amazing ingredients are Bio Response DIM, Macapure, and Vegapure. So why are they amazing exactly? 
This proprietary technology is currently the only nutrient delivery method that assures predictable absorption and sustained delivery of diindolylmethane (DIM). 

MacaPure® delivers the vitality-enhancing benefits of Maca in highly concentrated form. MacaPure® extract is standardized to 0.6% macamides and macaenes, the active components shown to have benefits on sexual function. 

Vegapure® is a branded line of plant sterols and sterol esters. Several clinical studies support the increased efficacy of Vegapure as a natural means to lower LDL cholesterol.

"Our motto at Holistic Life Supplements is "The best for less". We are excited about the future of our company and hope to be able to continue to offer you "The Best for Less" for many years to come. Cheers to a healthy, happy life… and live agelessly!"- Holistic Life Supplements
* In partnership with our friends at 

Holistic Life Supplements

 

* 

Photo courtesy of 

Holistic Life Supplements
* The information available on ewellnessmag.com, including text, graphics, and other materials are for informational purposes only. Reliance on any information in ewellnessmag.com is at the user's own risk. Sponsored product placement may appear in the article. The visitor of this website acknowledges that the information available on or through ewellnessmag.com is not and is not intended to be a substitute for professional medical advice. Copyright © 2020 Brawo Press, Inc. All rights reserved.
---