Article
Looking After Your Pet's Health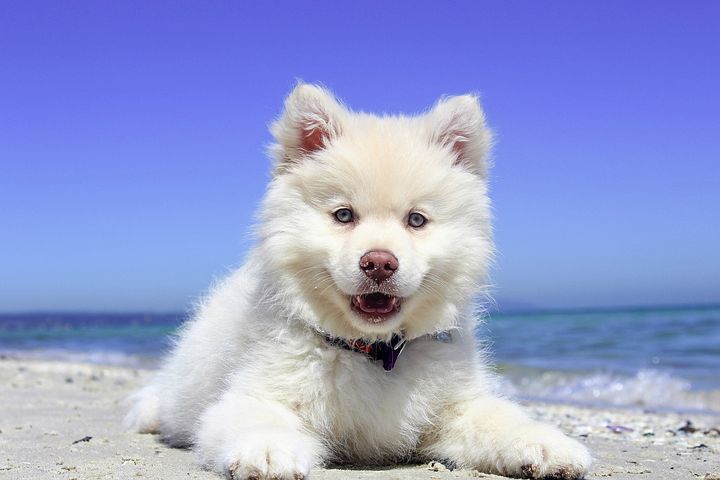 Looking after your pet's health is an act of love toward them. Just like human beings, pets need looking after in many ways, and as they can't do this for themselves, it's up to their owners to make healthy choices for them.
Pets need committed owners that place high importance on their vitality and longevity. The life span of our pets is far shorter than we would like it to be, but by watching over them with the best intentions and actions, they can live happily, healthily and hopefully prosper just a little longer!
Making good choices
Life is always about choices. Sometimes we make good ones, and sometimes we don't. The important thing to remember is to course-correct when things haven't gone as planned. The foods, products, and supplements that you select for your pet should always be researched for any harmful ingredients. Just as natural things are better for you, they are also better for your pets.
Here are some benefits of choosing natural foods, products, and supplements for your pet's well being
They will likely live longer! Foods and supplements that are organic and naturally sourced help to boost your pet's immunity, improve their outer appearance, helps them to maintain a healthy weight, and most importantly, enhance the overall quality of their life.

Improved energy. Naturally, sourced ingredients can improve your pet's energy levels and vitality. The calories in natural products are denser in the nutrition they need.

Fewer instances of ailments and diseases. No one wants their pet to be sick and see them suffer, or to have the vet bills pile up which exacerbates the stress of having a sick pet. By feeding your pet natural goodies, they are less susceptible to illness caused by harmful ingredients and by-products like fillers, preservatives, and other artificial nasties.

Better digestion. Just as we have a stronger digestive system by avoiding or minimizing processed foods and on-the-go convenience snacks- the same goes for our pets. Natural foods and supplements work better with your pet's digestive processes. It can also make their stools less smelly!
Of course, organic foods and supplements may be slightly costlier but this should be considered an investment into your pets well being. By doing your research and shopping around for the best of what is available, you are taking steps to promote your pet's health and quality of life. And that is always worth an extra dollar or two.
Vital Pet Life has a unique offering of natural products and supplements for your pets. They're a small family-run business and pride take pride in being hands-on in every aspect of their company. Each customer becomes part of their Vital Pet Life family and community. They communicate with each customer and engage with them to ensure their experience is positive...and they always ask for feedback and photos of their customer's pets!
Here's How Vital Pet Life Began
"We started Vital Pet Life because we love our dog Tuxedo, and we believe all pet owners love their pets too! Our mission is to create the best natural products for pets while providing peace of mind for pet owners. Thoughtfully and carefully researched and formulated, our products only use premium, natural ingredients for pets' well-being both inside and out. We know that pets and pet owners as well, have sensitivities to certain ingredients. This attention to detail and quality is one of the factors that set us apart from our competition" said Vital Pet Life.
Pet owners are constantly bombarded by pet product and supplement marketing vying for their attention, boasting of the health benefits of their vitamins, minerals and other ingredients (and using many names that are hard to pronounce and potentially not ideal to consume!). Vital Pet Life wants its customers to know that they put their interests first and have confidence that any product from them is good and healthy for their pets.
Here are a few benefits of Vital Pet Life's "Wild Alaskan Salmon Oil"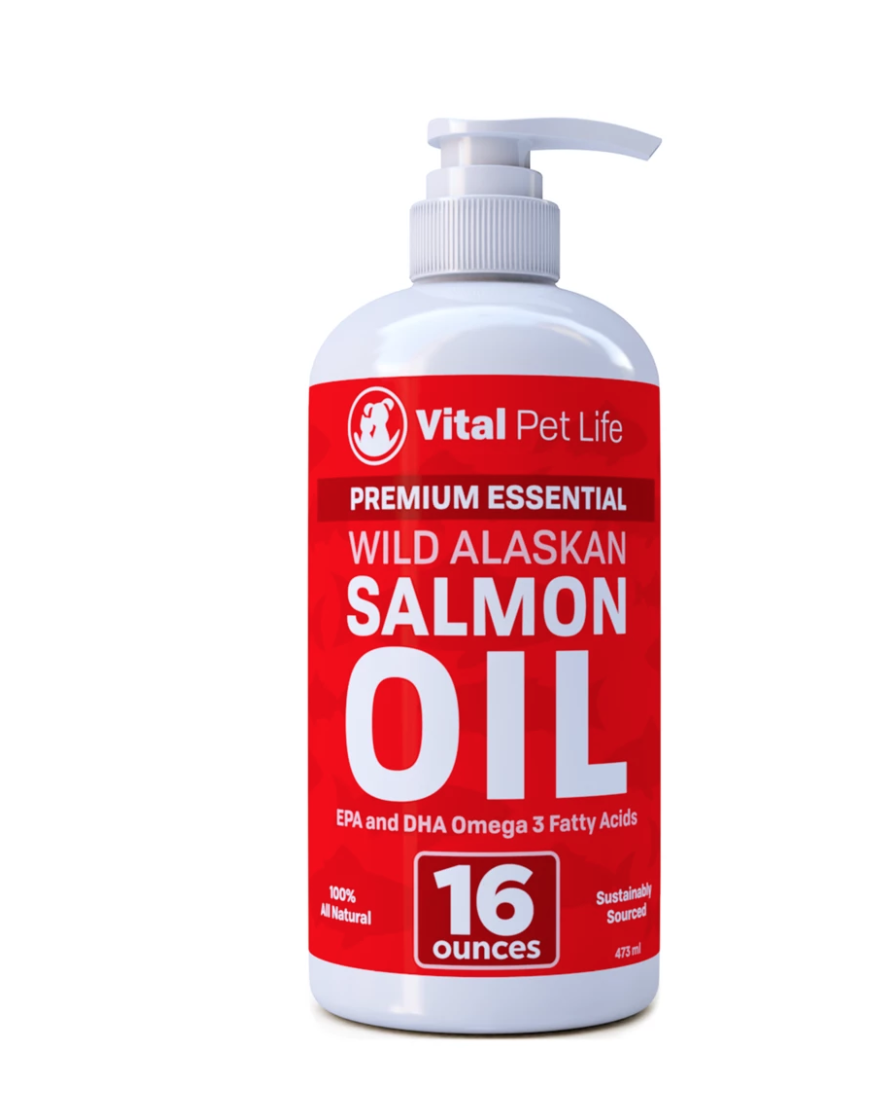 Extensive research shows that salmon oil has additional health benefits as well. These include reducing joint inflammation, preventing arthritis, improving cognitive function and calming overactive immune systems that can lead to allergies or autoimmune diseases.
Salmon oil is a natural nutritional supplement derived from salmon. The oil is primarily harvested for the two kinds of omega-3 fatty acids; long-chain and short-chain. Long-chain omega-3 fatty acids, or EPA and DHA, are known primarily for their role in brain development. Short-chain omega-3 fatty acids or ALA, are known for the ability to fight free radicals.
"Not all salmon oil is the same. What differentiates Vital Pet Life from other brands is that we only use Wild Alaskan salmon from clean waters, free from high levels of pollutants. Farm fed salmon do not have high enough ratios of omega-3 fatty acids to give the full nutritional benefit to your dog. We recommend that if you have any questions, you should consult with your veterinarian before changing your dog's diet"- Vital Pet Life

Benefits of Vital pet Life's Natural Pet Shampoo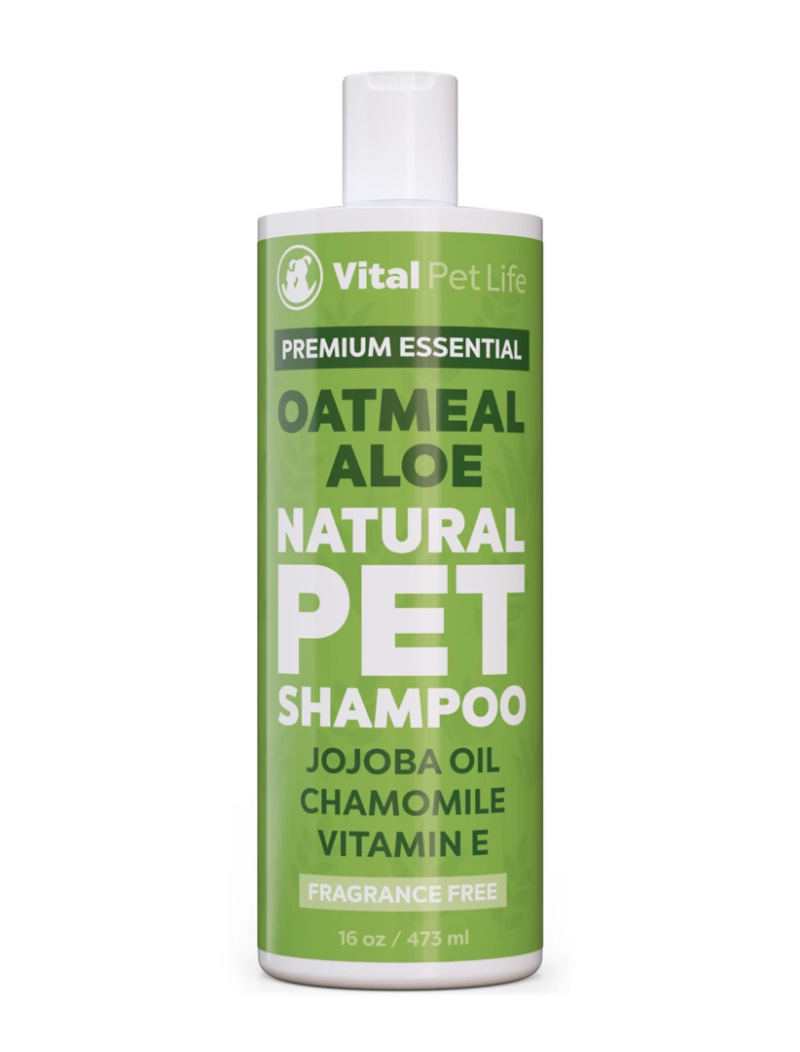 Oatmeal, Aloe Vera, and wheat germ oil help to moisturize and soothe dry skin keeping them soft, shiny and smooth.

Chamomile and Yucca both help with dandruff.

Oatmeal, Aloe Vera, Yucca, Chamomile, Jojoba Oil, and Vitamin E also all have anti-inflammatory properties and helps soothe sensitive skin. (We all know what it's like constantly watching them make sure they stop scratching their skin raw!)
For concerned pet parents who check what's written on the label: Vital Pet Life's shampoo does not contain any Sulfates, Parabens, or Isothiazolinones that are common in so many other pet care and human hygiene products.
"When formulating our product, we chose only the best ingredients including certified organic aloe vera and jojoba oil. Long story short, if you're on the fence about whether or not this will be worthwhile, just add it to your cart and give it a try! I bet you'll be amazed to see how much your pet's coat/skin changes for the better in such a short time!"- Vital Pet Life-
Creating a business that models compassion and social awareness while making a positive impact in their community is a core value at Vital Pet Life. They donate their Salmon Oil to local non-profit animal rescues, with their most recent donation to Sweet Paws Rescue, who saved 30 Golden Retrievers in Massachusetts. Each dog left their facility with donated food and a bottle of our salmon oil. Vital Pet Life is owned, sourced and operated in the US.
Take charge and enhance your pet's health, vitality and longevity by choosing Vital Pet Life's natural products and specially formulated supplements!
* In partnership with our friends at Vital Pet Life * Photo courtesy of Vital Pet Life
* The information available on ewellnessmag.com, including text, graphics, and other materials are for informational purposes only. Reliance on any information in ewellnessmag.com is at the user's own risk. Sponsored product placement may appear in the article. The visitor of this website acknowledges that the information available on or through ewellnessmag.com is not and is not intended to be a substitute for professional medical advice. Copyright © 2019 Brawo Press, Inc. All rights reserved.
---