Article
Radiant beauty this holiday – here is how
We begin with an enchanting quote about the full beauty of a lady by F. Scott Fitzgerald
"She was beautiful, but not like those girls in the magazines. She was beautiful, for the way she thought. She was beautiful, for the sparkle in her eyes when she talked about something she loved. She was beautiful, for her ability to make other people smile, even if she was sad. No, she wasn't beautiful for something as temporary as her looks. She was beautiful, deep down to her soul. She is beautiful".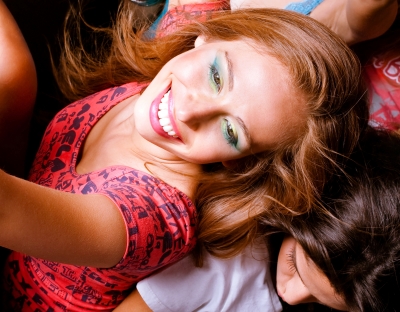 Beauty really is something that radiates from the inside to the outside; we all want to look and feel our best, and especially now with the holiday season approaching and our social calendars beginning to fill up! When you look good, you feel good, and vice versa; so here we have prepared for you some ways you can make the most of all your inner and outer beauty in preparation for your office party, family gathering, or just catching up with friends, it's all about having that added sparkle and twinkle in your eye! Take time to be the loveliest you and end the year as you mean to start the next, feeling radiant and looking great! How can you make 2017 a great year for yourself and those around you?
Always love yourself and don't be afraid to glow!
Looking after yourself is an act of self-love; when you spend time on your inner and outer beauty you shine from the inside to out. When you practice self-love you eat well and nourish your body, you exercise and take a time to relax as well; you understand the importance of maintaining a healthy lifestyle and this is achieved through balance and equilibrium. Spending time on doing things that help you look and feel good is worth its weight in gold because it nourishes your soul as well as your body. Spend some time loving yourself is our top tip as we head into 2017!
Creating a lovely look!
In preparation for an evening out or the all important Christmas office party spend a little time to pre-plan, decide on your outfit and outerwear and build up the bigger picture of your lovely look with all the finer details such as hair, cosmetics, and any other little 'touches' you can add to look amazing! Make sure you have spent some time looking after your skin, ensuring you moisturize; you can maximize on your completed look with soft glowing skin that lights up a room!
Be confident in your originality!
Different events may require a different approach; you may want to opt for a more natural look for a family gathering or a more dramatic one for the office party! Reflect on what impression you want to make and don't be afraid to try something new! What you wear

is

an expression of yourself and your vibrancy; take your time to find the right look or outfits that both suit your personality and show off all your goodness. Self-confidence can light up a room all on its own!
Enchanting and attractive eyes!
When paying attention to the little things the eyes are something you can build the rest of your facial cosmetics upon, our eyes are the 'windows to our souls'; attention to detail with gorgeous looking eyes are a small touch with a big impact and effectively create your look; be it natural, or more 'seductress' style. Eye contact is how we visually connect and engage with each other and your eyes are one of the first things people will see when they look at you, and of course your sweetheart smile!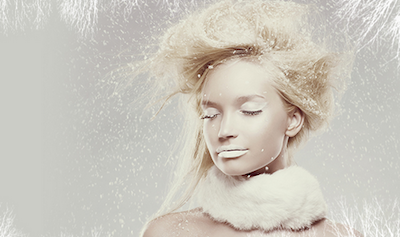 Our brows and lashes provide the framework for beautiful eyes; it's the little things that create the bigger picture!

Revimour

has created an eye cosmetic range that prolongs the hair growth cycle and deters breakage, allowing lashes and brows the time needed to grow thicker and more abundant. It can be applied as eyeliner twice daily and results can normally be seen in a very short period of two to four weeks. Their range also caters for a more dramatic eye look with their Omiera Illumizone™ under eye firming and lightening serum.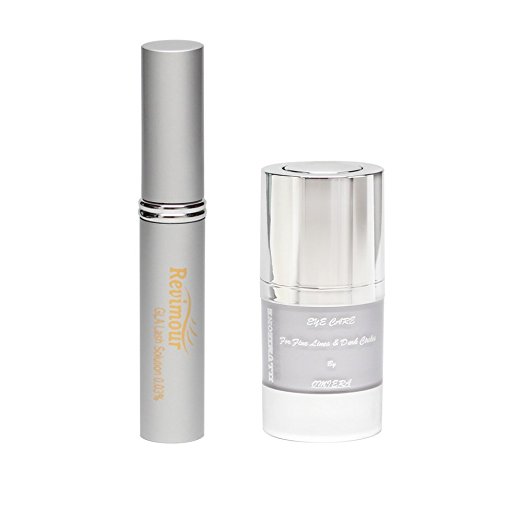 Revimour Cosmetics works in the following ways to help you on your mission to a captivating look for Christmas party season and beyond; helping you to create enchanting eyes and lovely looking brows and lashes!
•    no known side effects so it is ideal for sensitive eyes or contact lens wearers
•    the cosmetic range was created by a team of pharmacists and physicians using proven ingredients found in nature, including botanical extracts and oils
•    No prescription is needed
•    Fast results in 2-4 weeks
•    Ideal for sensitive eyes
•    High success rate and 30-day money back guarantee
•    Long lasting formula, one container could extend up to two months
In addition to

Revimour's

eye cosmetic range, you may want to also take a look at their anti-aging dark spots corrector cream; in one step it can help you to brighten, tighten, and moisturize your skin! It contains

Glocione

, which is scientifically tested to improve the look of skin in as little as four to six days. With

use

of a twice-daily application, it can provide quick and visible results and also continue to protect and improve your skin with continued use.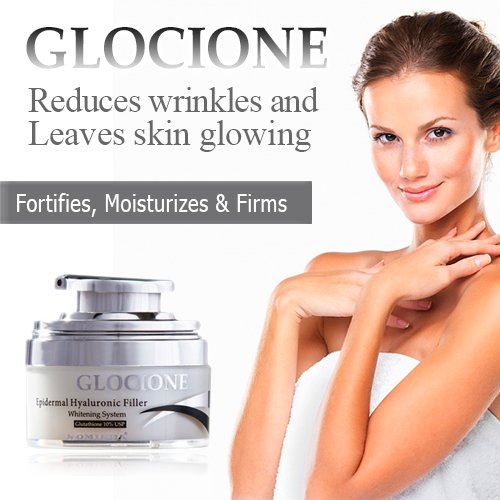 Glocione works in the following ways:
•    It contains a potent blend of Glutathione and other antioxidants, peptides, alpha

hydroxyl

acids, hyaluronic acid and collagen
•    A formula that brightens sun-damaged skin, firms up sagging skin, and smoothes out fine lines
•    Can provide continued protection from UV rays that can cause color and pigment changes, and wrinkles
•    Pharmacist and Physician approved
•    It's versatile and plumps fine lines and wrinkles, firms and tones age spots
•    It contains proven powerful ingredients that are all natural, so no side effects!
•    High success rate, with fast results and 30-day money back guarantee
•    Can be used up to twice daily for optimum skin care
Engage and delight with wonderful eyes and skin this season and into 2017; aim to love yourself better and embrace everything that makes you the most beautiful you. We are the sum of all our parts; our emotional, mental, and physical beauty, ignite them all with love and passion and shine like a star!
There are many little steps to beauty; you can delve into more of

Revimour's

products here!
Photo courtesy of freedigitalphoto.net, BP 

photostock
*The information available on ewellnessmag.com, including text, graphics, and other materials are for informational purposes only. Reliance on any information in ewellnessmag.com is at the user's own risk. Sponsored product placement may appear in the article. The visitor of this website acknowledges that the information available on or through ewellnessmag.com is not and is not intended to be a substitute for professional medical advice. Copyright © 2016 Brawo Press, Inc. All rights reserved.
---