Article
3 Ways to Love the Skin You're In
Your skin is as individual as you are- as such it needs to be treated with the principle, passion, and purpose. Your skin is has a lot to contend with on a daily basis and it works hard for you! Loving the skin you're in helps you to support and protect yourself- each day!
How do we love the skin we're in?
An inside to outside approach is always best- no matter what your goals are. However, topical treatments can go a long way to helping enhance and protect your skin. Especially with so many environmental factors to consider, such as weather and the many toxins that may permeate our skin!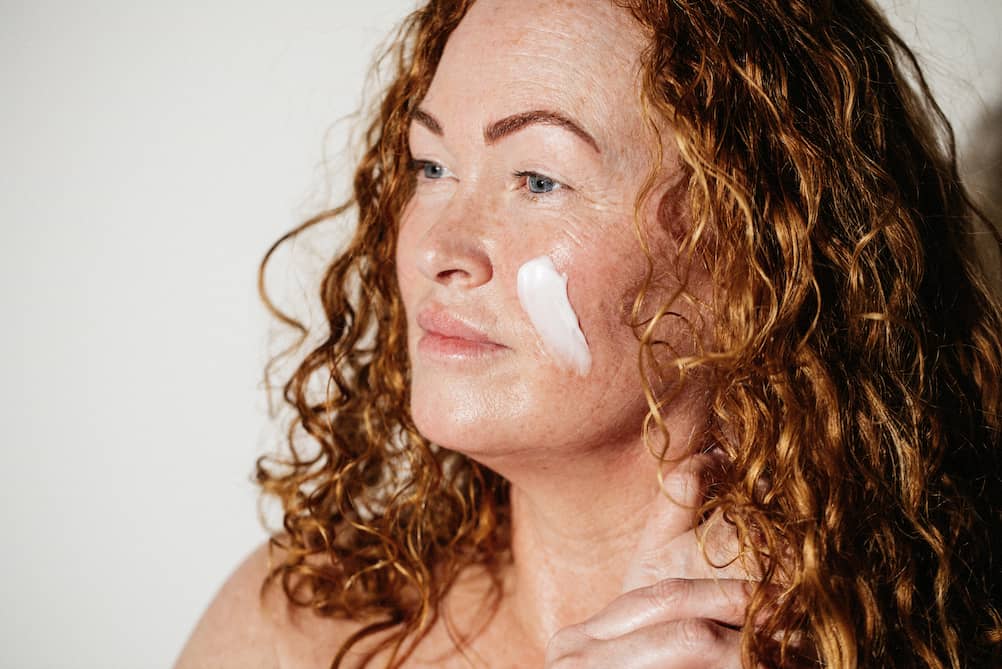 We cannot always avoid the things that affect our overall health and skin appearance, but we can make valuable changes to our lifestyle to help us look and feel better. So…! Here are 3 ways to love the skin you're in!
Nourish it! Yes, your skin needs to be nourished. Of course, what you eat plays a massive role in your skin, but as well as you feed it from the inside, you also need to nourish it from the outside! The great thing about your skin is that it naturally regenerates every 28 days or so. We literally shed our old skin over time. As our old skin cells die off, they are replaced with new, regenerated cells. So any changes you make to enhance your skin care regimen will naturally begin to show within 28 days or so.

Oxygenate your skin! This is why activity and exercise are so good for your skin. We don't just need oxygen to breathe and for our hearts to beat and brains to work. We need oxygen for our skin. Pores need to breathe, and so spend some time going make-up free. Hydrate your skin with water- water you drink and also have a daily bath or shower to get rid of dead skin cells. And of course, exercise! Exercise is a proven and effective way to improve your circulation and promote healthy cell renewal.

Vitamin up! Vitamins and minerals are highly valuable for your wellbeing but also for your skin. For instance, Vitamins A, C, and E have many benefits for improving the suppleness and strength of your skin. So don't skimp on these! Collagen is also a highly abundant protein in the body that is crucial for healthy skin. This protein goes into steady decline from around the age of 30- however, it's not all doom and gloom because you can supplement Collagen and Vitamin C also helps to increase your uptake of Collagen. It actually helps to synthesize it!
Whatever the weather, look after your skin! Spring is just around the corner, as we begin to shed the layers that kept us warm over winter, we want you to reveal happier, healthier skin. And the only way to do this is to love the skin you're in Now!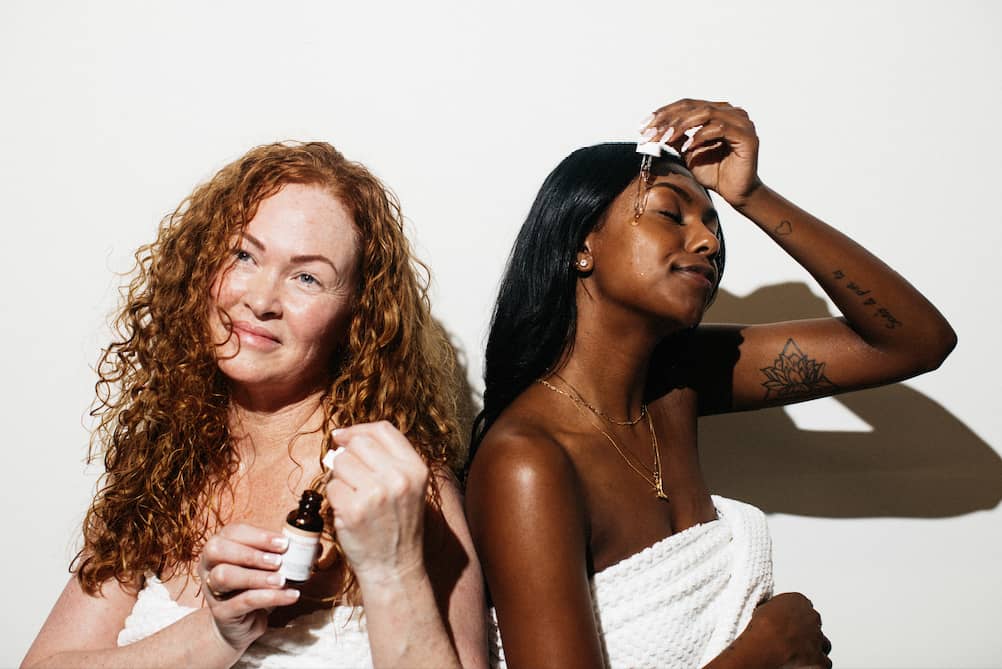 Truly Lifestyle Brand Inc.is a plant-based, cruelty-free& natural skincare company made locally with love. They specialize in celebrating your beauty, truly! This company was woman-founded in 2019. Alexandria MacFarlane was tired of the over-complicated, chemical-filled, green-washing skincare companies that lacked transparency in their products.
"From humble beginnings of creating on the living room floor to a now well-rounded inclusive skincare brand, our skin, hair, & body line is founded on simple ingredients that work.
We're committed to creating and advocating for clean, cruel-free, and easy-to-use products that reduce our environmental footprint and create long-lasting results. Giving you the confidence to feel good in your skin, with products you can feel good about using"- Truly Lifestyle Brand
Leaping bunny certified and kind to the planet, they encourage their customers to be kind to their skin, too. Leading with skin education, Truly Lifestyle Brand aims to continue the conversation of clean beauty and pioneering environmental standards in ingredients, packaging, and responsible sourcing. 
"The Leaping Bunny logo is the only internationally recognized symbol which guarantees that no animal tests were used in the development of our products. We are cruelty-free baby!"- Truly Lifestyle Brand
Truly Brightening Vitamin C serum




Vitamin C in skincare is crucial because our bodies do not produce it! All of the vitamin C we acquire is either by ingestion or topical use. It is a water-soluble vitamin- this means a daily dose is vital to healthy living and skin repair.
In skincare, vitamin C is a catalyst in synthesizing collagen, which is responsible for the skin's elasticity as we age, and promotes tight, firm, and wrinkle-free skin as our bodies produce less collagen as the years go by!
It is also a melanin inhibitor, which means it corrects dark circles and aids and corrects uneven completion in the skin. It can be a great natural remedy for skin conditions such as melasma and hyperpigmentation and acne scarring due to its brightening abilities. This product is vegan and cruelty-free forever!
This serum is best applied in the morning, as it contains properties that protect the skin from free radicals and pollution during the day. At 18% ascorbic acid content, this vitamin C serum is one of the higher forms on the market, making it exceptionally effective while still being suited for all skin types.
Use this product in the AM, before moisturizer, and before heavier serums daily for the best results.
Truly Moisturizing Face Cream

This rich and hydrating face cream is unscented, vegan, and cruelty-free - and always will be!
"Designed with all skin types in mind, we've combined key ingredients such as avocado, sunflower, grape seed and calendula oil to keep skin moisturized while keeping water trapped within the skin"- Truly Lifestyle Brand
This face cream contains humectant technology, which means ingredients such as aloe, kosher vegetable glycerin, and oat protein draw moisture into the skin from the environment around it, as well as other products on the skin. It helps to add moisture to the skin that would otherwise not exist.
Purposefully simple, this face cream is made with 13 plant-derived ingredients to nourish, repair, and protect the skin from everything from harsh winter environments to keeping skin healthy in hot summer months. By protecting the skin's moisture barrier and encouraging healthy sebum, these creams pair well with everything in your skincare regime.
This cream can be applied both AM and PM, after all, other products, and after your heaviest serum.
Give your skin the daily care it needs with Truly- you'll be truly amazed at the quality and effectiveness of their products! An added bonus when you purchase from Truly Lifestyle is that you play a role in helping the environment too.
"At Truly, we pick up 5 pieces of garbage as a company for each order that is placed, and document all our outings for customers to see!"- Truly Lifestyle
Truly Lifestyle Brand Inc. was founded in 2019 with the purpose of empowering your natural beauty while using clean ingredients that you can feel good about.
"Alexandria MacFarlane is an entrepreneur at heart, founding Truly Lifestyle Brand off of the coffee table in her basement suite. Working a full-time job at a credit union, her nights were spent drafting business plans, making products, and figuring out ways to bring clean, simple ingredients into skincare that she loved. With huge success from her home community and abroad, she was able to open up her warehouse, retail front, and production space with a great team of 4 employees. She has since become a finalist and successful winner of BC Business awards 30 under 30, and has big plans to bring Truly to the forefront of the beauty industry, the right way"- Truly Lifestyle Brand
* In partnership with our friends at Truly lifestyle Brand * Photo courtesy of Truly lifestyle Brand
* These statements have not been evaluated by the Food and Drug Administration. These products are not intended to diagnose, treat, cure or prevent any disease.
* The information available on ewellnessmag.com, including text, graphics, and other materials is for informational purposes only. Reliance on any information in ewellnessmag.com is at the user's own risk. Sponsored product placement may appear in the article. The visitor of this website acknowledges that the information available on or through ewellnessmag.com is not and is not intended to be a substitute for professional medical advice. Copyright © 2022 Brawo Press, Inc. All rights reserved.
---