Article
Natural Energy Boosters
One of the most common things that many people want from their health and fitness regimen is more energy. More energy means we get to enjoy life and get the most out of every drop of it. And it's not always easy to achieve in modern times because there are many more demands on our energy. For work, family, friends, social activities… the list goes on!
We cannot create a twin of ourselves to share the load, but we can focus upon energy boosts that can help us carry life a little lighter and with a spring in our step.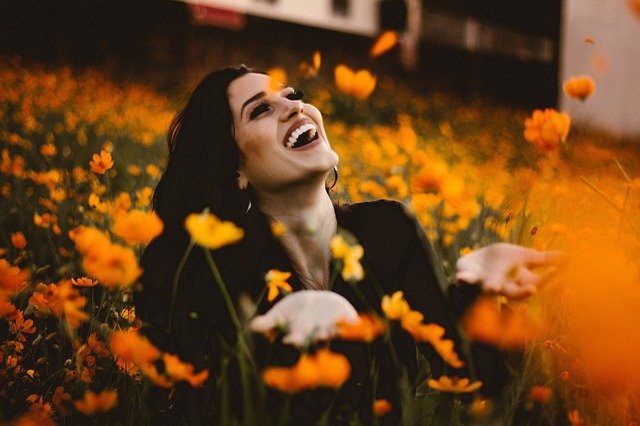 Natural Energy Boosters
Natural is always the way to go, as frequently as possible. Natural energy boosters work synergistically with your body for the greatest benefit. Of course, food is our primary source of energy, but supplements can help to support and enhance nutrition. 
Here are some natural energy boosters for you to take advantage of so you feel better, and look better too! 
Green smoothies that are packed full of vitamins and minerals are a quick and natural solution to help you maintain energy and by extension, improve your skin, immune, and digestive function. So what do you put in a green smoothie? A green smoothie is not as yucky as it sounds and you can play around with ingredients. Many celebrities share their secrets to feeling and looking good on social media so start following your favorite stars for inspiration! You never know what health jewels you may find! 

Exercise! Staying active naturally improves your energy levels; it can also help you to eat better and watch your daily nutrition. After you've worked out you are less likely to order that burger and fries. Because you've put the work in, you will naturally be increasingly body aware! Exercise doesn't mean just hitting the gym! You can get a little sweaty through walking, dancing, going for a swim, or just playing around with your kids for 20 minutes! 

Herbal remedies. Herbal remedies are nature's gift to us. There are many, many herbs and plant remedies that can help to support better overall health. The great thing with herbal remedies is that they can be beneficial for any number of things. Herbs and plant medicines have a knock-on effect and work together synergistically. They are extremely high in anti-oxidant value and serve to protect, heal, and repair your body. Do a little research and open your eyes to a whole new world through herbal remedies! 
When we feel better on the inside, the outside generally follows. Many herbalists and companies that create plant remedies also carry a personal touch that is often lacking in the mainstream health arena.  Tailor Made Herbal Products recently began business in April 2020. 
Just a few months after the business was open, the owner created a line of herbal products including; Blackseed capsules, Maca Root Capsules, Seamoss Face Soap, Seamoss Fruit Drinks, Oregano Essential Oil, Tailor Complete 102 Mineral Capsules, Seamoss Elderberry Detox Tea, and Chlorella/Spirulina Tablets. (There are many more products to come!)
"This all started from my best friend Lakisha Cashapp, me, 30$ and told me she needed me to make her a jar of seamoss gel. After I made her jar, I posted an Instagram story joking to her that "her order was ready for pickup". That next morning I woke up to 26 Direct Messages on social media of people asking me can they order my seamoss gel. From there my business took off as an online base herbal retailer. I take pride in knowing my seamoss gel is non-gritty, very smooth with no salty taste"- Deairra Taylor-Brewe, Tailor Made Herbal Products
Seamoss Gel
Seamoss is known for removing mucus out your body, helping to naturally aid diabetes sufferers, combat high blood pressure, lupus, and high cholesterol. 
It can also help to suppress your appetite and provide you with natural energy. Seamoss also contains 92 minerals and our body is made up of 102 minerals.



Here are some benefits to Seamoss:
natural energy booster

mood enhancer

appetite suppressant (weight loss)

boost testosterone (men)

boost Lobito (women)

digestive health (detoxes the body)

restoring minerals in the body

fast muscle recovery after a workout

lowering high blood pressure

lowering glucose levels

restoring iron in the body (anemia relief)

heels eczema and other skin issues (glowing skin)
This seamoss gel contains No GMOs, No Additives, No Preservatives, No Artificial Colors, No Flavors, No Soy, No Fillers and No Gluten. It is simply a Fresh organic Irish seamoss (seaweed) that is prepared for you adding a hint lemon juice.
Chlorella and Spirulina Tablets
This natural algae protein provides your body with 60% more protein than any meat base product and provides 15% of Vitamin B which aids in improved energy levels and hormonal balance. 
When taken together as a supplement, they provide you with a unique balance of green superfoods. The combination of Chlorella and Spirulina boasts complete protein and a wide array of vitamins and minerals, some of which you can't get easily from a plant-based diet. This tablet is a great option for people who are vegan, vegetarian, practice intermittent fasting, have undergone weight loss surgery, or if you just need more protein in your diet that comes from a natural source other than an animal.


 
Chlorella/spirulina has been shown to help lower the amount of other harmful chemicals that are found in food. One of these is dioxin, a hormone disruptor that is found in animals from our food supply. 
Helps Improve Cholesterol- The nutrients found in chlorella, including niacin, fiber, carotenoids, and antioxidants, may help lower your cholesterol levels. 

Helps lower Blood Pressure in Check- Some research on chlorella has pointed to a blood pressure-lowering effect. Many of its nutrients have been shown to prevent arteries from hardening. 

Acts as an Antioxidant- Chlorella contains several compounds that are considered antioxidants, including chlorophyll, vitamin C, beta-carotene, lycopene, and lutein. These antioxidants can help fight many chronic diseases.

Manages Respiratory Diseases- Asthma and chronic obstructive pulmonary disease (COPD) often require controlling inflammations with steroids but taking Chlorella/Spirulina has many components that can help reduce inflammation, including its many antioxidants. 
 The tablets are a 50/50 blend of two potent, chlorophyll, and protein-rich algae. This is a natural and Organic base product that comes directly from the plant.
It contains No GMOs, No Additives, No Preservatives, No Artificial Colors, No Flavors, No Soy, No Fillers, and No Gluten. Simply Take 2 tablets in the morning with a large cup of water before your first meal of the day! 
"All of my products are made with love, care, and experience. My name is Deairra and I'm the owner of Tailor Made Seamoss, I will be the only one hand making your order. So understand I'm just a phone call away if you have questions or concerns. Customer service is my number one priority. So place your order today to experience the best seamoss products you'll ever have in life!"- Tailor Made Herbal Products
* In partnership with our friends at Tailor Made Herbal Products  * Photo courtesy of Tailor Made Herbal Products
* The information available on ewellnessmag.com, including text, graphics, and other materials are for informational purposes only. Reliance on any information in ewellnessmag.com is at the user's own risk. Sponsored product placement may appear in the article. The visitor of this website acknowledges that the information available on or through ewellnessmag.com is not and is not intended to be a substitute for professional medical advice. Copyright © 2020 Brawo Press, Inc. All rights reserved.
---