Article
Living Longer and Healthier
We all want to live longer, that is a given, but within that longevity, we should also aim for good health!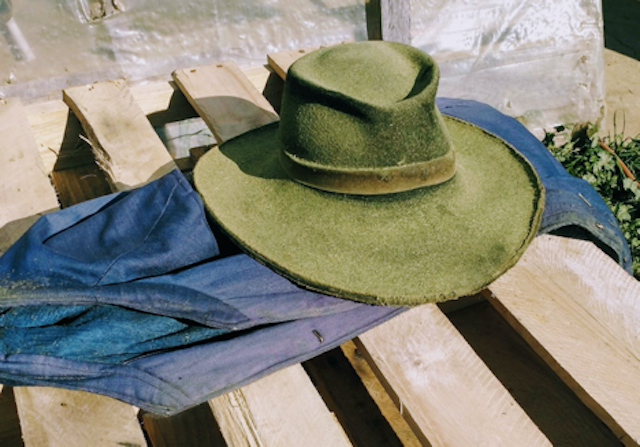 After all, if we are living longer, then we also want to be healthier through those years and minimize illnesses and prevent disease as much as possible. And the best thing about taking steps to improve your health is that it is never too late to do so. The human body has a wonderful and admirable way of healing itself once we start supplying it with what it needs. 
Many diseases, ailments, and illnesses are born from imbalances and inflammation within the body. The body can deal with short term stress but it is over the long term where it begins to suffer and health subsequently diminishes. And stress is not just mental stress; stress can be defined as "the excess pressure or tension placed upon an object". 
Easing Tension and Restoring Balance
Essentially, our body is always under some type of stress throughout the day. Our immune system is put under stress just by doing its job of defense against toxins and pollutants. Our digestive system is put under stress by eating convenience foods that are heavily processed, high in fat, salt, and sugar and lack solid nutritional content. And our hormonal function struggles without adequate exercise and rest. 
So, because of what stress our body is under just to keep us functioning as best it can, we should do our very best to support it rather than depleting it! In this way, even as we grow older, we do so gracefully, radiantly, and most importantly, healthily. 
Here are some ways you can ease tension, promote inner balance and live longer and healthier! 
Put yourself first as often as you can. This may sound selfish but it isn't. You can only help others in a more powerful way when you are in good health. If you aren't functioning well day by day and are not feeling very well then how can you assist or support your loved ones, friends and colleagues? Don't keep leaving yourself as the last person on your list to think about! 

By placing your health higher on your priority list, you can make time for all the things you know to support your health, such as exercise, good nutrition, getting adequate rest and sleep, and looking after all aspects of your well-being including the mental and emotional as well as the physical.

The body already deals with a lot of chemical stress that we aren't aware of, so why add to it? Choose the most natural products in terms of food, skincare, and supplements so that you aren't overloading your body with more internal stress. 
Hopefully, these little tips can help you to move forward toward a healthier, longer life. And again, remember it is never too late to work on your health; the body is an amazing thing, cherish it! Green Supreme cherishes what they do to help people live at their very best each day. 
In 1988 Green Supreme, Inc. started as the result of James Biros, a Pennsylvania farmer, helping a family member. Helen Biros, James' mother, was slowing down at the age of 87. Concerned for her health, Jim gave his mother a green barley leaf product that he had acquired from Japan. In no time, she was up and back at her favorite pastime, quilting bees and living till the age of 102 in her own home!
Sometime shortly thereafter, a drought in Asia brought concern for the supply of green barley leaves for Jim's mother. James' friend Ron Ligo then suggested he should grow green barley in Pennsylvania's rich soil. With a degree in Agricultural Science, Ron's suggestion turned into action and shortly thereafter had produced forty acres of - "green barley!"
The barley leaves are cut when they are several inches in height and dried to protect the quality of the products. Green Supreme Barley with Barley Power has been on the market for over 25+ years and additional products were added, these include Barley with Cayenne Pepper which was introduced in 1995 and Barley with Chromium Picolinate in 1996.
Green Supreme, Inc., is pleased and excited about the results of their Green Supreme Barley products and its' positive impact on the quality of human life.

Firstly, what is Barley Power?
The young barley leaf is a gluten-free green cereal grass that contains the most perfectly balanced concentration of nutrients found in nature.  
Green Supreme has been growing barley grass in beautiful organic fields for over 30 years. They have witnessed many testimonies from customers with a variety of issues that have been helped by Barley Power. 
"Considered by many to be the most nutritional of the green grasses, Barley Grass is a source of vitamins, minerals, protein, amino acids, antioxidants, enzymes, and chlorophyll. Our body uses these nutrients to build itself, create energy, strengthen and detoxify at a cellular level. Green Supreme Barley Grass can boost the immune system"- Green Supreme
How Barley Power Works
Barley grass contains a broad spectrum of vitamins, minerals, enzymes, amino acids, fiber, beta carotene, and chlorophyll. 
All these work together to help your body operate at peak efficiency. It is also one of the most alkaline foods known to man, helping to get the body to an alkaline state. If your body's pH is not in balance you cannot assimilate the necessary vitamins and minerals from the food, you eat.  
Once your body gets to an alkaline state (with the help of Barley Power!) the cells can assume normal function again and you can live a longer healthier life. Green Supreme is constantly amazed at how many of their customers are over 80 years old; many are over 90! 
Barley Power helps the body to function more efficiently, maintain good health and eliminate toxins.
Barley leaves are Organically Grown in the fertile soil of New Wilmington, PA. Organically grown means that no pesticides, herbicides, chemical fertilizers or GMO seeds are ever used! 



"We make the barley grass into tablets and capsules for convenience. There are also variations with cayenne and chromium picolinate added. This is a start. Arthritic pain is one – it helps reduce the swelling associated with the pain. Green Supreme is a part of many Protocols because it helps with the pH and is a natural detox"- Green Supreme
For over 30 years Green Supreme Barley Grass has helped thousands of people stay well and helped the human body to feel at its very best! They also sell products in bulk, reach out to them to find out more 1-800-358-0777!

 
* In partnership with our friends at 

Green Supreme

 

* 

Photo courtesy of 

Green Supreme
* The information available on ewellnessmag.com, including text, graphics, and other materials are for informational purposes only. Reliance on any information in ewellnessmag.com is at the user's own risk. Sponsored product placement may appear in the article. The visitor of this website acknowledges that the information available on or through ewellnessmag.com is not and is not intended to be a substitute for professional medical advice. Copyright © 2020 Brawo Press, Inc. All rights reserved.
---