Article
Winter Wellbeing Essentials
Wellbeing through wintertime is always of great importance, add into the equation the current pandemic and its importance is quadrupled! 

Of course, it is wonderful news to hear of a few potential vaccines to combat the spread of Covid-19 but it doesn't mean that we should drop the baton just yet. If anything, we need to keep moving forward to uncover more things that can help us to live life more fully and healthily. 
Immune-boosting foods and supplements have been a go-to resource for keeping well through the year, and as we head into winter, now is the time to keep going and making efforts to enhance your immune function. 
Food and natural supplements can be our medicine when we use it in the right way and with the right balance of nutrients. The human body cannot function at its best when it is lacking in certain vitamins and minerals. Some vitamins and minerals are naturally made by the body, but several crucial nutrients are not. 
Wellbeing Vitamins and Minerals
The more we can boost our body's fundamental ability to protect and serve us, the better we will feel, look, and get on with our daily life. And even more so through a pandemic such as the one we have experienced through 2020. 
A lack or deficiency in Vitamin D has been noted as a potential risk factor for contracting Covid-19. Vitamin D is naturally produced by the body through the sun's rays, however, through winter time it is understandable to see where a deficiency may occur due to lack of sunshine and darker, colder days. 
Vitamin D is known as the sunshine Vitamin, specifically D3. Vitamin D3 is found in animal-based foods, so anyone vegetarian or vegan may need a supplement for wellness benefits. 
Vitamin D is a fat-soluble vitamin that the body can store, there are also key vitamins that we need daily for improved wellness and improved immune function.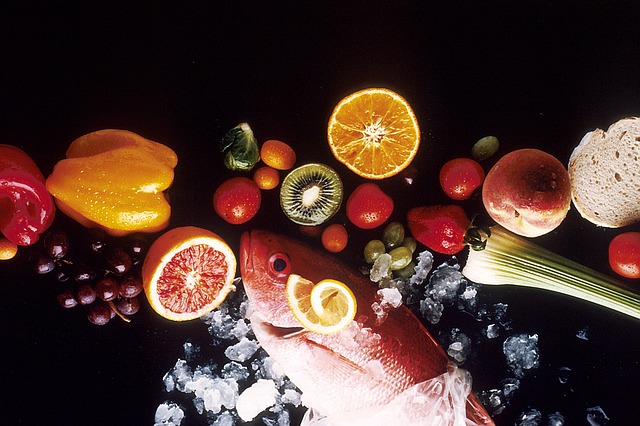 Water-soluble vs Fat-soluble Vitamins 
Water-soluble vitamins dissolve in water. They are metabolized more quickly in our bodies and we can excrete any excess through our urine. The most common water-soluble vitamins found in supplements are vitamin B complex and vitamin C tablets. 
 Fat-soluble vitamins dissolve in fat. These vitamins are absorbed by fat within the body, which is then carried throughout the bloodstream. Unlike water-soluble vitamins, any excess of fat-soluble vitamins doesn't leave the body immediately. Instead, they are stored in the liver or fatty tissue for later use.  
For the body to work at its best it needs an adequate supply of both fat-soluble and water-soluble vitamins; many minerals will also play a massive role in assisting the body to uptake vitamins and nutrients (and vice versa). 
So how can you get the balance right? 
By following the RDA (Recommended daily allowance) for your age and gender, you stand in a good place to get the minimum or the general average of what you need. 
However, anybody with dietary restrictions, certain medical or health conditions may need to work a little harder to achieve balance and fortify their wellbeing. 
As an example, smokers will tend to need higher amounts of Vitamin C as smoking depletes Vitamin C. A pregnant lady may need more iron in her diet to supply more healthy red blood cells for oxygen uptake. 
In short, there are many variants. If in doubt, speak with your healthcare professional. There is certainly nothing to lose by taking action to improve your wellbeing! 

Thankfully, there are many natural supplements available that suit many different lifestyles; we are spoiled for many choices in the health world of supplementation! Izee Native is no exception; in a very short time, they have established themselves as providers of great health supplements. 
IZEE NATIVE™ was founded during the early stages of the Covid-19 pandemic to provide health conscience consumers with high-quality health and wellness products based on using native plants for natural health remedies.  
The initial launch occurred in October with 12 dietary supplement products that include popular formulations using organic and ethically grown botanicals like Elderberry, Ashwagandha, Turmeric, and Garcinia Cambogia, just to name a few.  
IZEE NATIVE is based on the simple idea of selectively using native plants and the earth's natural resources from all over the planet to help improve a person's health and wellness.
"We believe simplicity and nature live in harmony. We have a responsibility to ourselves and future generations to provide an option for people to select a brand and its products that combine living a healthy life while being thoughtful to the earth"- Izee Native
IZEE NATIVE is tapping into the earth's native botanical cache to deliver clean, safe, and effective dietary supplement and personal wellness products for everyday living. 
Natural medicines have been a source to help reverse some of the leading health issues our developed society has contracted including autoimmune diseases, heart disease, inflammation, obesity, and neurodegenerative diseases, to name a few.
IZEE NATIVE products are developed with the following parameters in mind:
Sourcing organically grown native plants, when available or appropriate

Sustainable packaging crafted from either plant-based materials or recyclable materials

Formulating products that are free from artificial colors, artificial flavors, or synthetically modified fillers or binders, whenever feasible

Clean products free from or minimal levels whenever possible of the following: Animal products, Dairy, Egg, Gluten, Corn, GMO-free, palm-derived ingredients, peanuts, shellfish, sodium, sulfites, tree nuts.                       
The initial product at Izee Native line consists of 12 products. Over the next 6 months, IZEE NATIVE brand will expand into other personal care items including Organic, biodegradable soaps, Hemp-based tinctures for sleep, pain management, and anti-anxiety, and Hemp-based topical lotions including salves and massage oils. 
Here are two of Izee Native's Wellness Supplements: Elderberry Extract and Liposomal Vitamin C. 
Elderberry Extract: History and Uses
Elderberry has enchanted humans for centuries from the "Father of Medicine" Hippocrates discovering its benefits in 400AD, to its uses by Native American tribes and people of Northern Africa, Asia, and Europe. 
Sambucus nigra, or Black elder, belongs to a family of flowering plants/shrubs native to Europe. You can also find it in many parts of North America. Usually, you see the elder standing in moist places: along riverbanks, roadsides, and moist woodland areas. The elder produces large clusters of small white flowers that bloom in late spring to early summer. The dainty little flowers then emerge as clusters of black, purple-blue, or red berries. These berries are packed full of nutrients!

The botanical name for Elder is Sambucus, which is from the Greek word Sambuca meaning wind instrument. The sambuke was a pan pipe enjoyed by the Romans and Greeks while some Native American tribes used elderberry branches to make flutes- calling it the "tree of music". As the medicinal benefits are being rediscovered and studied today, the berries are turned into syrups, jams, and medicinal wines, which you'll often see around wintertime when we need an extra immunity boost from our native plant friends. 
Elderberries need to be cooked before you eat them. If eaten raw, they can make you sick. So, to reap this plant's health benefits, you can choose from taking it as a syrup, capsule, or gummy! 
What can this supposedly historically rich and enchanting plant do for me? 
High in Nutrients and Antioxidants 
The berries are rich in flavonoids and antioxidants, which are capable of preventing cellular damage. These flavonoids also have special immune balancing, boosting, and antiviral effects. Besides, they have an anti-inflammatory effect on the respiratory system. 
May Improve Cold and Flu Symptoms 
Elderberry has a very high antioxidant value and they are full of amino acids; they are a great source of vitamin A, vitamin C, iron, potassium, and vitamin B6. Various studies have shown that Elderberry extract may shorten or lessen the effects of cold and flu symptoms. 
May Improve Heart Health 
Studies have shown elderberry juice may reduce the level of fat in the blood and decrease cholesterol. Also, since the elderberries are high in flavonoids, this can help reduce the risk of heart disease.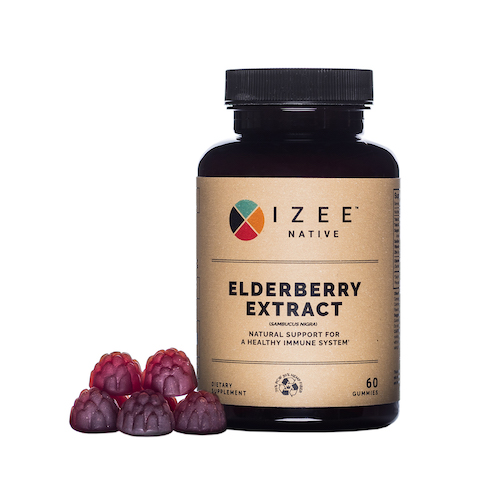 Liposomal Vitamin C: Fat-Soluble Advanced Absorption
There's no doubt that vitamin C is essential to every human's diet. Not to mention the many studies that support its powerful immune-boosting, anti-aging, antioxidant, anti-viral, anti-pathogenic, and anti-toxin superpowers. 
It is essential to consume vitamin C in our diet via food and supplements because the human body does not produce or store this vitamin. 
Until recently, this nutrient has only been water-soluble. Thanks to science and nature working together (finally), there is now an advanced and more powerful supplement called Liposomal vitamin C Complex.



 
Liposomal Vitamin C Benefits
Bioavailability On average, the body only absorbs 14-30% of vitamin C when taken via most supplements. However, Liposomal vitamin C increases absorption by protecting the active ingredients inside something called, liposomes. The tiny liposomes consist of bi-layers of phospholipid molecules, which are similar to our cell membranes. This allows vitamin C to deliver directly to your cells. This delivery method protects vitamin C from oxidation and ensures almost 100% availability! 

Immune System Health Many processes in your immune system require vitamin C to function at ideal levels. This gift of nature supports antibodies and white blood cells, which protect our bodies from infections. 

Collagen Production Collagen is the most abundant protein in our bodies; however, its production slows around the age of 25. Collagen production requires Vitamin C, so taking it in supplement form may result in firmer skin and healthier joints. This is especially important for women because men have a higher collagen density than women. This is why many women show earlier signs of aging (bummer!) 

Helps Prevent Iron Deficiency Vitamin C supplements can help improve the absorption of iron from your diet. Vitamin C can convert poorly absorbed iron (such as from plant-based sources of iron) into a form that is easier to absorb. This can be important for those who enjoy a vegetarian or vegan diet.  

Heart Health Vitamin C intake may decrease the risk of cardiovascular disease by 25% this may be important to consider since heart disease is the leading cause of death among men and women in the United States

Brain Health and Memory High vitamin C intake from food or supplements have been shown to protect thinking and memory as we age. 
 
"Whether you are concerned about your body's inability to absorb vitamin C, or if you are looking for an extra boost to your health, you may want to consider taking Liposomal Vitamin C. Izee Native

 

is a trusted supplement brand that uses a phospholipid complex from non-GMO sunflower oil and lecithin- a great natural way to get the most out of nature's gifts!"- Izee Native
IZEE NATIVE products are manufactured at GMP compliant facilities that meet FDA standards. Product safety, purity, and quality are their number one priority. The product labels are made from a combination of hemp and recycled materials. We continue to look for ways to apply recycled materials in our packaging, as well as minimizing any excess, non-essential packaging components in order to reduce waste.
* The statements have not been evaluated by the U.S. Food and Drug Administration. These products are not intended to diagnose, treat, cure, or prevent any disease. All information presented here is not meant as a substitute for or alternative to information from health care practitioners. Please consult your health care professional about potential interactions or other possible complications before using any product.  
* Contributing Author: Abby Nelson
* In partnership with our friends at IZEE NATIVE   * Photo courtesy of IZEE NATIVE   
* The information available on ewellnessmag.com, including text, graphics, and other materials are for informational purposes only. Reliance on any information in ewellnessmag.com is at the user's own risk. Sponsored product placement may appear in the article. The visitor of this website acknowledges that the information available on or through ewellnessmag.com is not and is not intended to be a substitute for professional medical advice. Copyright © 2020 Brawo Press, Inc. All rights reserved.
---