Article
Two choices for more energy, less pain, and more joy out of life
Adding a supplement to a healthy lifestyle can be a game-changer. The choice of the right supplements to augment a healthy diet and regular exercise can be a daunting one. With so many choices, it is best to educate yourself before you buy, "any old pill".
Today we will discuss two products that stand out among the sea of choices in the supplement arena. A great multivitamin that through testimonials has been said "This may have changed my life," and "The best product ever." Along with a supplement to help support the frontline defense of your body.
Before we begin let us talk a little about the company behind these great products.


A great company with a strong commitment.
Since 1997, BioSpec Nutritionals - a family-owned and operated company - has been committed to improving the lives of their customers.
Aiming to demystify nutrition and integrate common-sense, evidence-based nutritional solutions that work, BioSpec Nutritionals sells directly to the public and healthcare practitioners. Their ideology is a usable medicinal approach to health in which imbalances in the body are found at the source.
Maintaining a staff of experienced clinicians and nutritionists allows BioSpecto to create real-world insights that focus on the optimal functions of the body, NOT the absence of disease. With this focus on the source of health, their product goals are aligned with the metabolic and physiological processes.
The raw materials used in BioSpec products maintain the highest industry standards as they subject the materials and finished products to third-party testing. By staying committed to only the finest of standards they produce exceptional quality supplements to support:
Cardiovascular health            

Digestion support                                   

Immune function                     

Healthy aging                             

Blood glucose control

Skeletal and joint health

 Anti-inflammatory process

Energy increase     
Fifteen years after its founding, BioSpec maintains its business by never forgetting that the customer's needs are always first.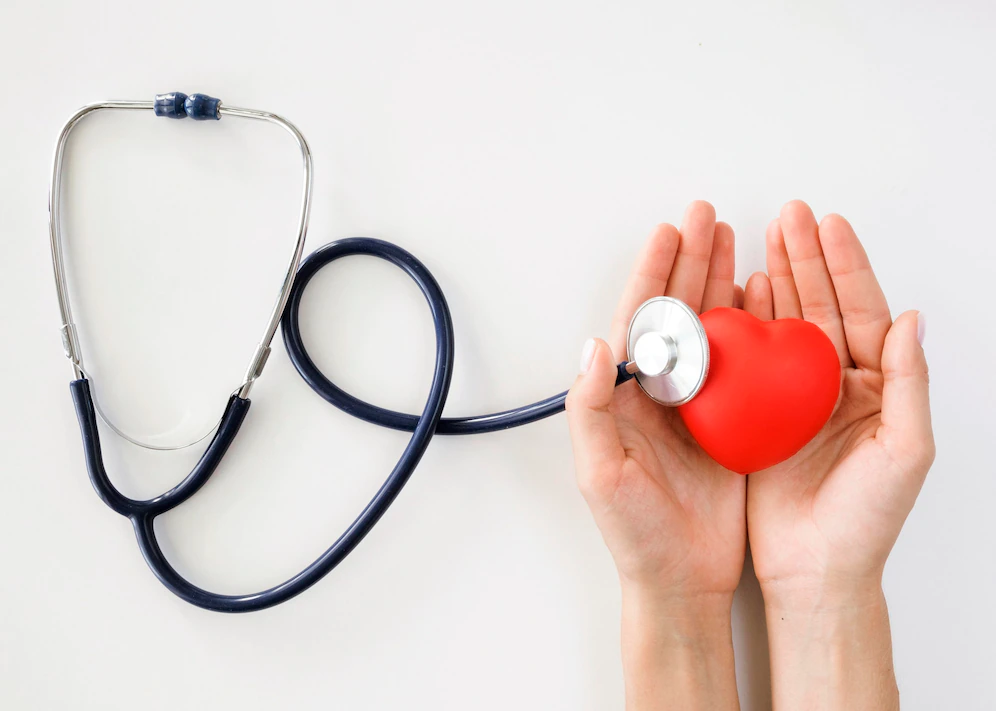 A multi-vitamin born out of necessity.
Four million people are diagnosed with fibromyalgia in the United States alone. Along with those diagnosed, millions of others suffer from chronic muscle pain and fatigue. The loss in a person's quality of life can be immense with these issues. Limited mobility, difficulty sleeping, irritability, and an overall decreased joy in everyday life can wreak havoc upon social life and career.
These issues tend to build upon themselves unless treated properly, continuing to compound and worsen as time goes on.
BioSpec decided to tackle these problems head-on and created Fibro-Ease Multi. While creating Fibro-Ease Multi, the staff leaned in on their years of experience treating those who suffer from Fibromyalgia and chronic pain.
They knew that not all multi-vitamins were created equal and that something different must be formulated to help this section of the population.
While taking a multi-vitamin is supported by nearly all medical practitioners, not all vitamins are created equal. Nothing had been specially formulated to help those who carried the burden of fibromyalgia and chronic pain.
To say there was a need - is an understatement.
The clinicians and nutritionists went to work at making Fibro-Ease Multi different, made to fill that need, and help those who suffer.
Formulated with higher ratios of specific nutrients such as Magnesium, Zinc, Selenium, vitamin D, B-vitamin complexes, and specialized ingredients such as L-malate to aid in the production of energy.
It came as no surprise to the creators of this multi-vitamin that the results were quickly realized by users. Fibro-Ease Multi was designed, like all BioSpec products, to produce results, and improve lives.
It is best, however, to let the users of Fibro-Ease speak of its benefits –
Better than the rest – "Amazonaholic"
This is the best multi-vitamin I have found so far – "Alinutza"
This is truly an amazing God-given product and I will use it as long as it takes – "Mariza M."
I can function again! – "Cristi W."
If you have fibromyalgia, then you should be taking this multivitamin – "Tara A."
That is just five out of over 100 positive reviews left by actual users. People who were suffering have found relief!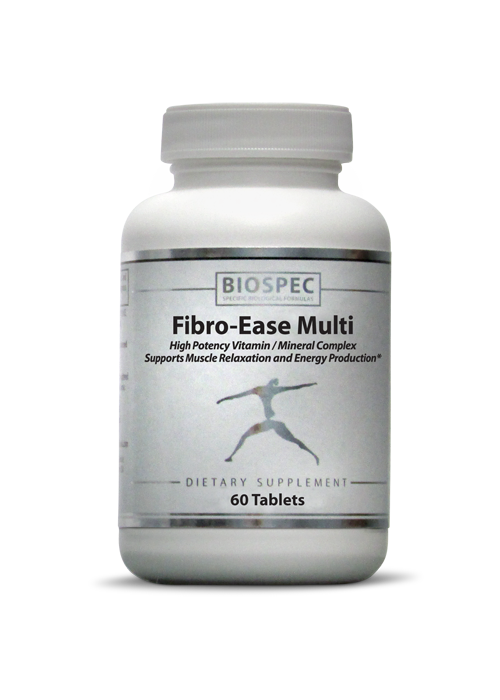 With a price point that makes this multi-vitamin very inclusive, there is no reason not to try it and see for yourself. See, what life could be like with less pain, less fatigue, and increased mobility.
Fibro-Ease Multi could be your ticket to a life you didn't believe was possible. This leads to another great product by BioSpec Nutritionals, with the same level of quality and care.
All disease begins in the gut.

Uttered nearly 2,500 years ago by Hippocrates the founder of medical thought. As time passes and medicine advances this statement has proven to be alarmingly true.
It is now widely accepted that 70-80% of our immune system tissue is found in the gastrointestinal (GI)
tract. The lining in the intestines has also been shown to be the first line of defense against invading pathogens.
In the lining of the GI tract lays nearly 1,000 bacterial strains that perform a vast array of health-sustaining functions including fighting pathogens, reducing inflammation, and aiding in the digestion and absorption of nutrients.
Probiotics replenish and bolster these all-important bacteria.
Taking a regular probiotic can help ensure that you are supporting these bacteria and keeping your "gut" at its healthiest level possible. This could be one of the most important, and easiest steps in supporting your overall wellness and health.
BioSpec Nutritionals has taken their high standard of quality and care to create a probiotic that can maximize your GI tract's potential in limiting disease.
Probiotic-5 is a broad-spectrum probiotic formula that fulfills many of the most desirable traits found in an effective probiotic supplement.


This formula was designed specifically to:
Survive conditions in the human GI tract

Temporarily colonize the intestines

Act safely without causing any known reactions

Remain stable and effective when stored properly
Containing five billion Colony Forming Units, and five unique strains, supported by quality human research, Probiotic-5 provides a well-rounded formula that will support the all-important functions of the "gut".
This could be the simplest way to protect yourself from invading disease and inflammation. With no side effects and backed by the expert staff and science at BioSpec Nutritionals, this probiotic could be the most important part of your supplement arsenal.
Your choices are important.
There are, of course, a variety of choices when deciding on supplements. Today we have touched upon two from a trusted and respected company. A company dedicated to the highest standards of safety, quality, and effectiveness.
Your choices will define your health and your future, to learn more about Fibro-Ease Multi and Probiotic-5 along with other great supplements available from BioSpec Nutritionals visit their product pages for more information!
Your health is in your hands, take charge, and make a wise choice.
* In partnership with our friends at BioSpec Nutritionals* Photo courtesy of BioSpec Nutritionals
* These statements have not been evaluated by the Food and Drug Administration. These products are not intended to diagnose, treat, cure or prevent any disease. 


* The information available on ewellnessmag.com, including text, graphics, and other materials is for informational purposes only. Reliance on any information on ewellnessmag.com is at the user's own risk. Sponsored product placement may appear in the article. The visitor of this website acknowledges that the information available on or through ewellnessmag.com is not and is not intended to be a substitute for professional medical advice. Copyright © 2022 Brawo Press, Inc. All rights reserved.
---