Article
Springtime Skin Repair
There's nothing like a cold, dreary winter to leave your skin looking worse for wear. Cold or harsh weather conditions can break and chap your skin; rather than looking and feeling your best, your skin ends up appearing tired, dull, and flaky.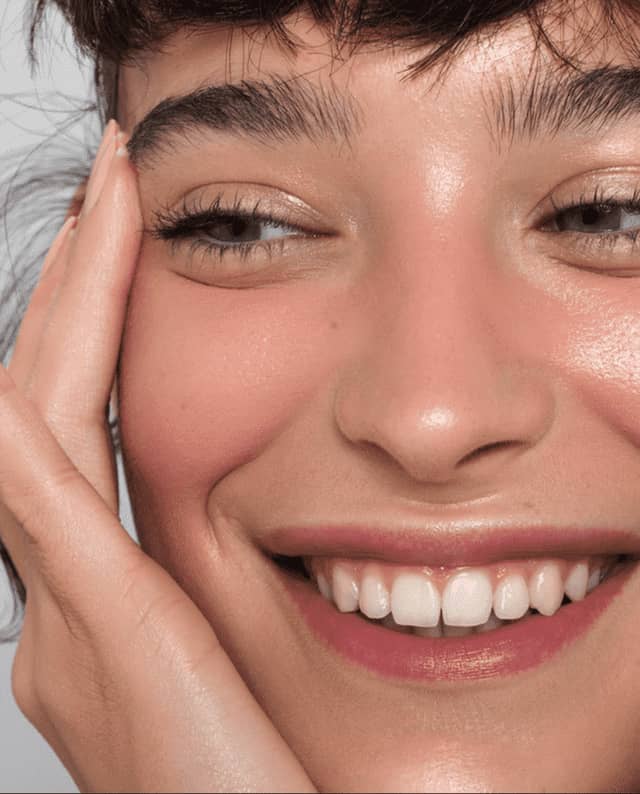 Your skin has its very own natural and protective oils to help keep it moisturized, nourished and supple, however, wintertime is not conducive to great-looking skin! But! Springtime is just around the corner now so it's an ideal opportunity to switch things up with your skincare regimen.
Coming out of winter, the focus should be on nourishment, moisture replenishment, healing, and protection. The best way to take strides forward to super-looking (and feeling) skin is to step up your regimen with natural products that can make the difference.
It's not all about the products that you use though. Nutritious food, exercise, and adequate rest help to support your skin to glory.
Here are some tips for springtime skin repair!
Nutritious food is crucial to beautiful, glowing skin. It is what you put into your body that will show through your skin. Focus on vitamins and minerals that help to protect you from the inside out. Vitamins A. C and E are just a few of the main "skin healing and repair" vitamins.
Exercise strengthens all fundamental systems of the body, and this includes your skin. Regular exercise improves circulation and blood flow, this helps to feed your skin with oxygen and nutrients. Exercise also helps to clear toxins and eliminate waste products from your cells.

Sleep! Your body heals, regenerates, and restores itself through sleep. Try and aim for a sleep routine that is calming and consistent. Sleep also greatly affects hormonal balance, and this balance plays a massive role in the appearance of your skin. Hormonal imbalances can cause breakouts and lackluster skin as well as lead to chronic skin conditions.

Seek out products that are as natural as possible and well-matched to your skin type. People with sensitive skin should take a little extra care, especially with any chemically charged ingredients as these can be too harsh and cause further damage to the skin. If you have any particular skin conditions such as eczema or psoriasis then a dermatologist may be able to help also!
 
However you decide to enter into spring, you should do it with great skin! The creators of PINKMD are skincare experts and provide effective and natural solutions to help you look and feel better!
Formulated by dermatologists, PINKMD's goal is to harness the power of nature and its raw ingredients, PINKMD is a potent plant-based and non-toxic essential skincare line with the superior ability to nourish and heal and protect your skin.
"Containing an all-star lineup of thoughtfully selected ingredients that only dermatologists could conceive of, PINKMD delivers glowing results with a simple, daily routine that is suitable for all skin types and made to address the most common skin concerns: aging, discoloration, and acne" - Candace Glenn, MD (Dermatologist and Founder of PINKMD)
PINKMD formulas are designed to penetrate your skin and work their healing magic through synergistic relationships among powerful raw constituents and antioxidants. PINKMD is vegan, never tested on animals, and is safe for families and the environment. The products are always free from parabens, sulfates, artificial dyes, artificial fragrances, phosphates, chlorine, ammonia, caustics, SLS, SLES, and formaldehyde.
Here's a little more info on these two amazing skincare products!
PINKMD's daily-use Brightening Panthenol Face Cleanser + LHA can be used in the morning, nighttime, or both!
It is made with a gentle blend of purifying botanicals and lightweight exfoliants meant to restore your skin's natural glow by lifting away impurities, leaving soft, naturally radiant skin.
Commonly known as Vitamin B5, Panthenol has anti-inflammatory properties that help protect sensitive skin from external stresses, ultimately reducing redness and irritation.

Containing Salicylic acid and its derivative Lipohydroxy Acid (LHA), these work to penetrate and purge clogged facial pores at the deepest level, clearing out dead skin cells and irritants to reveal soft, healthier skin below. Together, they also fight acne at its root by cleaning out and reducing the size of pores.

Kukui Seed Oil is added as a natural brightener and Rose Hips is a powerful antioxidant containing essential fats and nutrients.


 
All of these raw, natural ingredients work together to heal and rejuvenate the skin, transforming dull, tired skin into a smooth, dewy complexion.
PINKMD's Replenishing Hyaluronic Acid Moisturizer with CoQ10 and Ceramides is an advanced nighttime hydration formula with multiple "Skin Hero" ingredients.
A superior moisturizing agent, hyaluronic acid, can attract and hold up to 1,000 times its weight in water so is the ultimate defense against dry, tired and dull skin. It is known as a prime necessity for a radiant, youthful glow. 
Nourishing fatty acids from creamy Coconut Oil and Shea Butter, in addition to three different ceramides, are added to help restore your skin's lipid content and natural barrier by sealing in restorative moisture overnight. 
Deeply healing antioxidants like CoQ-10, Green Tea Extract, and a form of Vitamin B3 (known as Niacinamide) offer molecular level skin protection by neutralizing damage-causing cells and free radicals. Together, they create an impenetrable barrier around your skin, firming and balancing throughout the night to protect from harmful environmental aggressors that cause aging and skin cancer during the day.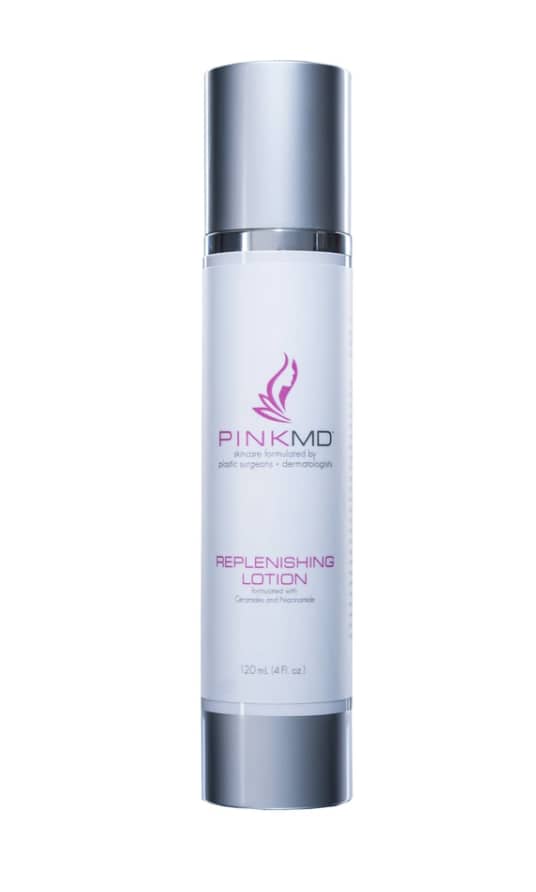 Jojoba Seed Oil contains healing Vitamin E and B-Complex vitamins to aid in repairing damaged skin and smoothing out fine lines and wrinkles. Finally, French Lavender encourages a tranquil transition to sleep.                                                                                 
To Use: Pump once and gently apply to clean your face and for all-night healing!
"We believe in harnessing the power of nature by using plant-based ingredients. With many thoughtfully selected ingredients, each formula we make is designed to penetrate the skin, bringing powerful ingredients and antioxidants along with allowing each element to work its healing magic"- Dr. Candace Glenn
* In partnership with our friends at PinkMd * Photo courtesy of PinkMd  
* The information available on ewellnessmag.com, including text, graphics, and other materials are for informational purposes only. Reliance on any information in ewellnessmag.com is at the user's own risk. Sponsored product placement may appear in the article. The visitor of this website acknowledges that the information available on or through ewellnessmag.com is not and is not intended to be a substitute for professional medical advice. Copyright © 2021 Brawo Press, Inc. All rights reserved.
---