Article
Spa-level Treatment In Your Home!
When was the last time you pampered your body, relaxed, and gave yourself a high level of care? How often do you create time in your week to focus on the rejuvenation and hydration of your skin? For most people, this only happens on their visit to a professional spa.
Finding time for self-care can be difficult at best. Many forget and neglect their skin because of the daily demands of work, family, or just keeping up with household tasks. Week in and week out, we allow the elements – sun, wind, and other external sources – to assault our exterior and cause harm.
If you can simply find one hour a week, there are some fantastic products on the market that will allow you to have a spa-level treatment in your home. These products will properly exfoliate and hydrate your skin, giving it a supple glow, and providing the hydration and nourishment it needs. So, what are these treatments, and why are they needed?


 
Step one – Exfoliate.
Exfoliating has been around since ancient Egypt. This timeless routine should be practiced by anyone with a mind for healthier, softer, and more radiant skin. There is a reason this practice has been used throughout the ages.
Exfoliating removes layers of dead skin cells that sit on top of healthy new cells. Your body is constantly regenerating skin cells; however, their true beauty only shines once the old, dead layer of skin is removed. This is the essence of exfoliating: Out with the old and in with the new.
There are many benefits to exfoliating, and it is recommended to be done at least twice a week by dermatologists around the world. So, what are these benefits, and how can you accomplish this in your own home?
Fights the signs of aging: As you age, your skin's ability to regenerate itself slows. Build-up of dead skin cells on the surface makes dry skin and fine lines become more visible. Exfoliating regularly helps remove this layer and lessens these visible effects.
Prevents breakouts: Clearing dead skin helps keep your pores unclogged and prevents whiteheads and blackheads from forming.
Improves texture: Rough, dry skin can often be fixed easiest by exfoliating. Dead and dry skin is removed, and the new skin underneath is visibly smooth and fresh.
Evens your skin tone: Removing this lifeless layer of skin and leftover makeup reveals the bright skin under the surface. This evens out the tone of your skin and gives it a smooth appearance.
Better absorption of skin care products: Even the highest quality products have difficulty being absorbed through layers of dead skin. Additionally, leftover makeup residue builds on the surface of your skin, further inhibiting the absorption of lotions and moisturizers. Clear out the debris and get the most out of your products.
A closer shave: Shaving dull skin is almost as bad as shaving with a dull razor. Exfoliating your skin before shaving removes the dry, dead skin, allowing your razor to get a closer, cleaner shave.
As you can see, an exfoliating routine is crucial for many reasons and should be included in everyone's skincare routine.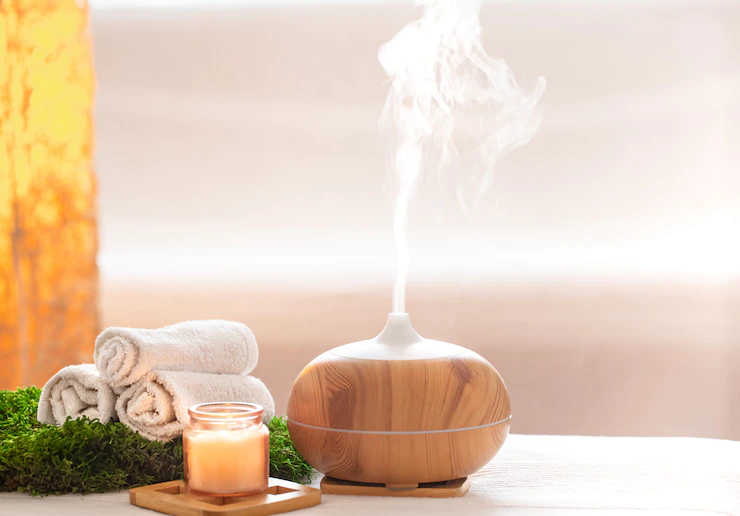 Step two – Nourish your skin.
After removing dead skin with your exfoliating routine, it's time to hydrate and nourish. With the dead skin layer removed, your skin can fully absorb your moisturizer. As oils in skin care products tend to clog your pores and render much of the exfoliating useless, it is essential to use a hydrating product that does not contain too many oils.
When your body is thirsty, you drink water because that's what it needs and craves. Your skin is no different: When dry, a water-based treatment locks in moisture and hydrates your skin. Water-based moisturizers are also safe for nearly all skin types, including typically hyper-sensitive skin.
The right products are essential in maintaining a healthy and productive skincare routine. There is currently a company that has achieved near-cult status for the premium quality of their products.
CURE has been creating the finest skin care products since 2003, and its products are sold in 22 countries. They have won multiple awards and currently have a 4.5-star review on Amazon with over 6,000 reviews. This is not a fly-by-night company pushing an inferior product.
Their goal is to produce only the best products that help you achieve the healthiest skin possible. There are two products from this great company that--once incorporated into your routine--will have you wondering why you didn't pamper your skin sooner.
Cure Aqua Gel Exfoliator


Aqua Gel Exfoliator is 91 percent Activated Hydrogen Water, which is well known for its antioxidant and anti-aging effects. This gel contains no harsh chemicals, acids, or abrasives that can irritate your skin, and should be the first step in your skincare routine.
An exfoliator like no other, Cure Aqua Gel safely catches and lifts away a thin layer of dead skin cells. A few seconds after application, Cure Aqua Gel begins to liquefy and take on a water-like texture. As you gently massage, white beads appear as Aqua Gel reacts with your skin, safely lifting and removing dead cells on your skin's surface.

Aqua Gel Exfoliator is safe for all skin types and is free of any added fragrances.

It contains the extracts of ginkgo, aloe, and rosemary, to help leave your skin soft and smooth.
Activated Hydrogen Water enhances the oxidation-reduction process. This creates an environment where your skin cells can thrive and protects them from the effects of oxidation.
No scrubbing is required, just a gentle massage into the skin, and it rinses away clean, taking a layer of dead skin with it.
Cure Aqua Gel Exfoliator is a full-body product, safe on the face, neck, legs, feet, and wherever your skin needs soothing care. If used solely for facial exfoliation, an 8.8 oz bottle of this powerful exfoliant can last up to three months.
After using this exfoliator, it is time to moisturize and nourish your skin. Cure has just the product!
Cure Water Treatment Moisturizer



Water Treatment Moisturizer's unique water-droplet formula provides a potent burst of hydration that is absorbed into the skin, providing the antioxidant benefits of Activated Hydrogen Water.
This water-based moisturizer is 70 percent Activated Hydrogen Water. It contains no oils, will not clog your pores and is safe for any skin type, including tricky skin types such as sensitive and combination skin.
Since it is water-based, your skin will quickly absorb this moisturizer--hydrating and refreshing your cells. Long-term use will help slow oxidation and protect the skin from free radical damage.
This product is also fragrance-free and leaves your skin moisturized and fresh.
Don't wait to start.
These great products are used worldwide and have been proven for nearly two decades. So take some time out to create a new routine in your skin's best interests.

Slow down and enjoy a spa-like treatment in your home.
Exfoliate your skin, then hydrate and renew your cells. Slow the aging process and enjoy glowing, supple skin you never thought possible.
* In partnership with our friends at Toyo Life International Photo courtesy of Toyo Life International
* These statements have not been evaluated by the Food and Drug Administration. These products are not intended to diagnose, treat, cure or prevent any disease.
* The information available on ewellnessmag.com, including text, graphics, and other materials is for informational purposes only. Reliance on any information in ewellnessmag.com is at the user's own risk. Sponsored product placement may appear in the article. The visitor of this website acknowledges that the information available on or through ewellnessmag.com is not and is not intended to be a substitute for professional medical advice. Copyright © 2022 Brawo Press, Inc. All rights reserved.
---