Article
Resolving Acidification In Your Body
If you've ever wondered why you're feeling sluggish, off balance, and your body isn't functioning correctly, there's a reason. Believe it or not, our bodies are prone to becoming over-acidic from improper diet, not exercising or exercising too much, and chronic stress. Unfortunately, many of us are unaware that this is a concern because this issue is not openly discussed. However, acidification within the body is a problem that affects our overall health and wellness. If you're wondering how to address this problem, the most effective solution has relied on a combination of alkaline and potassium products. Alkaline is necessary to improve the immune system, help natural body functions, and detoxify the body. The main concern is when we are experiencing high acidity, certain minerals such as potassium, sodium, magnesium, and calcium become depleted from vital organs. Then, without these minerals, it's difficult to neutralize the acid and detoxify the body.
That's why Alkazone Global has become dedicated to offering quick and easy solutions to these everyday problems. Their company is rooted in bringing awareness to the Alkaline Theory as a potential resolution to many of our health concerns.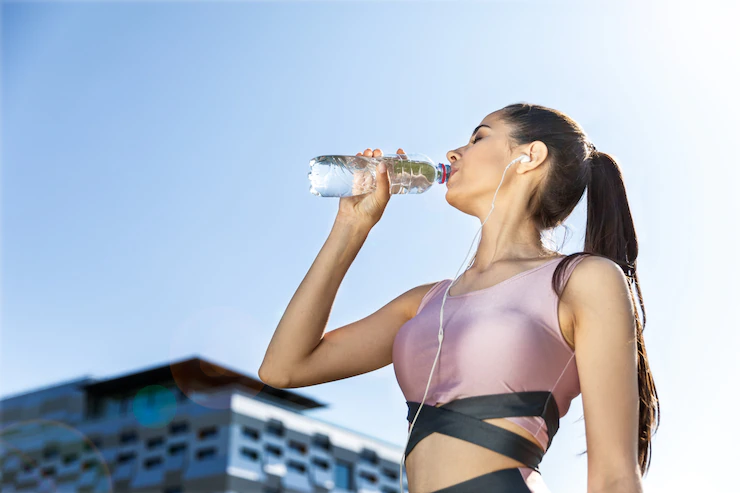 The Alkaline Theory
Since this theory is not commonly discussed, it is helpful to understand why it's so that you can tailor your supplement choices. The Alkaline approach focuses on how there are many causes of acidity accumulation within the body. Bringing awareness to this is key to restoring balance. With excess acid in our internal organs, our physical health may decline. This is because high acidity allows illnesses to thrive. Without finding a way to tame its production, you will increasingly feel worse over time.
One of the main consequences is that cancer cells are known to thrive in acidic environments. So the theory suggests that drastically altering your diet to be more alkaline may decrease your chances of cancer cell metastasis.
Alkaline treatment even extends to your digestive system. Eating foods that lead to greater acid production erodes the lining of your gut and esophagus. So, solutions are generally geared towards making the appropriate modifications in your diet, including eating food choices that are more basic (pH). For example, rather than eating spaghetti sauce, citrus, lemons, or limes, you can opt to avoid those options and see if your gut inflammation decreases. Specifically, this diet calls for reducing sugar intake, eating more fruits and vegetables, red meat, and processed foods.
Therefore, your health can improve by making these few tweaks to your lifestyle choices. The main concern is that these changes may not always amount to a health transformation because some of the damage is done. But don't let that discourage you! No matter how severe your issues are, there's always an opportunity to prevent them from becoming worse. Having that negative mindset can be detrimental when remaining dedicated to a new routine.
Along with alkaline options, potassium plays a significant role in preserving our main bodily functions. That's why it's a well-known supplement in the health industry.

Potassium
As we have briefly mentioned, potassium is vital for our survival. It helps preserve the normal functioning of all cells. Once it reaches water inside the body, it becomes an electrolyte, which dissolves into positive and negative ions that can conduct an electric charge. Potassium carries a positive charge, and we need the electrical current to manage many processes in our bodies.
Potassium also regulates the heart and ensures that the muscles and nerves work properly while also being responsible for synthesizing protein and metabolizing carbohydrates.
More so, it plays a major role in promoting the rapid growth of new cells in the skin. In return, your skin will be vibrant, glowing, and youthful. In addition, it helps to remove scars or blemishes. 
Potassium Deficiency
When we become deficient in potassium, it may pose a severe risk to our health. First and foremost, low levels may lead to muscle cramps, heart arrhythmia, feeling light-headed or faint, and constipation. Then, over time, when the depletion becomes severe, it may lead to even worse consequences.
If you've ever heard of Gatorade, these beverages are used when your body has expended a lot of its electrolytes. Without electrolytes, we cannot function properly. That's because they create a fluid balance between our cells internally and externally. Without them, we would feel very weak.
Thankfully, Alkazone Global has manufactured products to combat the effects of acidity and potassium deficiency.
Alkazone Global
Alkazone Global has been a pioneer in the field when it comes to providing resolutions to health issues using antioxidants, alkaline water, and mineral supplementation since 1994. Since then, they have made their mark in the industry, also providing options for pets. Their products help to increase immunity, detoxify, and support natural body functions. The founder, Robert Kim, believes that over-acidification is a leading cause of many underlying diseases. Because of his dedication to finding solutions, there are more available alternatives for restoring alkalinity than there used to be.


Liquid Potassium
Boosts immune system and metabolic function

Aids daily nutrition

Tasteless, odorless, colorless

Made in travel size for convenience

Easy to use


Antioxidant Water
Slows oxidation while protecting against aging and free radicals

Contains electrolytes that are essential for hydration and maintaining physical endurance

Also enriched with potassium

Regulates blood pressure, fluid levels, and cognitive function
Feel Like Your Best Self!
You no longer have to be stressed about how you can start to achieve a better lifestyle. Now, you can feel at ease, knowing that Alkazone Global using Liquid Potassium and Antioxidant Water, has customized products for improving multiple facets of your health.
You can decrease your risk for diseases while reducing the toxic acid that harms your body. Even better, you can get the nutrients you need to ensure your major organs' safe and proper functioning. Their products are the most optimal if you're looking for an immediate solution.
* In partnership with our friends at Alkazone Global* Photo courtesy of Alkazone Global
* These statements have not been evaluated by the Food and Drug Administration. These products are not intended to diagnose, treat, cure or prevent any disease.
* The information available on ewellnessmag.com, including text, graphics, and other materials is for informational purposes only. Reliance on any information in ewellnessmag.com is at the user's own risk. Sponsored product placement may appear in the article. The visitor of this website acknowledges that the information available on or through ewellnessmag.com is not and is not intended to be a substitute for professional medical advice. Copyright © 2022 Brawo Press, Inc. All rights reserved.
---