Article
Nature's Helping Hand
Nature's boundless wellspring of support flourishes in the form of plants, sunshine, air, and water. Turning to the healing power of plants, we are reminded that the gems are not mere ingredients to be appreciated for their beauty, fragrance, and taste. They are powerhouse botanical allies offering themselves up for our continuous strength and well-being. Choosing nature's therapies as our first line of defense is usually a gentler and safer approach to health and vitality. In balance with the intricacies of our bodies since the beginning of time, plants are still being discovered and recognized for their abilities to support, nurture, and defend life.

Every morning we wake up to a new day filled with plans and possibilities. We don't anticipate a sudden ache or pain that becomes a scary, life-derailing diagnosis. When life throws us an unwanted curveball, our family and friends' support is cherished, and we are thankful for it. But it is you who is forced to make a hundred hurried decisions concerning your health while feeling alarmed and panicked.
Things you heard of or knew about that you didn't understand mean everything now. You are at a crossroads as to how to treat you best. Your life is suddenly consumed by the information you must research—books—studies—doctors—personal testimonies—internet searches—and more. Everyone has an opinion, but your personal decisions are what matters most.
Cancer is a dreadful, terrifying diagnosis that immediately evokes images of pain and suffering, hair loss, sickness, surgery, and often months of long, lonely, agonizing days spent in the hospital. Many congratulations to those of you who went through treatment and survived cancer. You are heroes, and we are so happy for you!
When Aussie Pure founders became aware of a remarkable berry that was so obviously created to help people with cancer, they knew they had to handcraft a gentler alternative to conventional treatment. As Founders, their lives had been enriched, and painful health challenges made bearable by decades of alternative medicine study and application and a natural, organic lifestyle. That's why they were thrilled when they discovered the potential locked inside the deep red Blushwood Berry.
For Aussie Pure, helping and serving others is the key to a happy, meaningful, fulfilling life. Receiving oral and written testimonies regarding how their tinctures help to relieve customers, their loved ones, and their pets' pain and suffering makes their day.
Grab And Feel The Power Of Blushwood Berries
Blushwood Berries—Hylandia Dockrillii and Fontainea picrosperma—were discovered in the lush rainforests of Queensland, Australia. Packed inside the seed is a hidden treasure, a compound called EBC-46 Tigilanol tiglate that is earning high praise and recognition in natural healing and medical communities.

Research shows that Blushwood Berry EBC-46 holds significant promise for helping to treat specific types of cancers, such as melanoma and breast cancer (1). The discovery has been unfolding for nearly two decades. In the early stages of research, various experiments were conducted involving the testing of EBC-46 on animals with cancerous tumors. The results were astounding, specifically in cases where animals suffered from advanced stages of the disease. Researchers observed cancerous tumors shrinking and falling off animals' bodies. Personal Testimonies report people experiencing similar results.
Blushwood Berry's cancer-fighting and skin cell rejuvenating properties ingested orally infuse your entire body. Topically, the active ingredients absorb through the skin to target diseased and damaged cells.
Used topically, blushwood abounds in anti-aging, anti-inflammatory nutrients. Testimonies attest to the extract helping even the most stubborn skin conditions that toxic, harsh, artificial, chemical-laden creams failed to help, or worse, caused damaging side effects. Blushwood Berry's side-effects are more healthy benefits.
Aussie Pure curated a gentle, silky, dynamic Blushwood Botanical Facial Serum+ to make the application of skin protecting blushwood easy and enjoyable. Blended with other skin beautifying ingredients, the serum smooths fine lines, improves texture and skin tone, boosts collagen, and soothes inflammation for a glowing, youthful complexion. Rubbed into hair, it strengthens, tames flyaways, and adds shine.
Thousands of people around the globe have seized the opportunity to experience the mighty power of the Blushwood Berry, enhancing their quality of life. Drugs are usually made from an element of nature's offerings transformed into an artificial synthetic copycat, and we are all thankful for modern medicine's place in our lives. But humans aren't synthetic. We were made organically in balance with nature. We take care of nature, and it takes care of us. Drug side effects are our bodies' reactions to synthetics they can't process. Natural remedies aren't a health alternative. Toxic synthetic drugs are.
For life to thrive, it's time to think for ourselves, return to nature, and respectfully use and care for its generous gifts.

Aussie Pure
Aussie Pure is a family-owned and run company based in Minnesota, committed to serving customers' health and beauty needs worldwide. CEO of Product Development suffers from chemical sensitivities and is ultra-dedicated to providing only the best natural solutions void of artificial ingredients. Instead, the company focuses on sourcing specific, targeted, authentic ingredients nurtured and grown by Mother Nature.

Blushwood Berry, Kakadu Plum, and Pomegranate are the 'Three Musketeers' of Aussie Pure's complimentary Health and Beauty products. The dynamic trio is found in their Blushwood Kakadu Pomegranate Everyday Supplement and Blushwood Botanical Beauty Serum+. Packed with cancer-fighting Blushwood Berry, Aussie Pure has you covered inside and out.
Blushwood Berry EBC-46 is known to cut off the oxygen and blood supply to damaged and diseased cells. Kakadu Plum contains the highest Vitamin C in the plant world. Pomegranate is a powerhouse of nutrients and benefits that also helps fight cancer. All three offer cell repair and immunity support, nourish and strengthen skin and hair, and much much more—with a side-effect of testified well-being.
Maximum Strength Blushwood Berry Tincture is Aussie Pure's hero formula, packed with cancer-fighting EBC-46. Free of alcohol, the tincture is gentle, pleasant tasting, and used orally and topically by humans and pets. A vital part of our lives, happiness, and comfort, pets deserve their own natural therapy. That's why Aussie Pure made them their own 'Pet Therapy' tincture. Blushwood Berry was tested on animals first—go figure. But this time, the test subjects were lucky. The extract had no horrible, abusive side effects. Instead, it helped bring some perishing animals back from the brink of death. Be assured that those are the only health products Aussie Pure will ever handcraft and offer.
No doubt that is why Aussie Pure has become a trusted ally for those seeking a gentler holistic approach to health and well-being. By harnessing the power of Blushwood Berry EBC-46 Tigilanol tiglate and its Three Musketeer offshoots, Aussie Pure has created products that embody the essence of nature's healing potential inside and out. They have given you the opportunity and power to embrace a personal and medical lifestyle using nature as your first defense. And not only for you but also those you love, including your pets, who are often your babies—they know and get it. Life is precious in all of its forms.
Aussie Pure Human Therapy Maximum Strength Blushwood Berry Tincture


Used orally and or topically, Maximum Strength Blushwood Berry is a best-selling tincture stimulating the immune system and helping to fight diseased cancer cells inside and out—with only three gentle ingredients: Blushwood Berry EBC-46 Extract, Sustainable Palm Oil Glycerin, and Reverse Osmosis Purified Water. Health and Beauty doesn't get much easier than that!



Testimonials Speak Louder Than Words
Update on Cancer Scans
-My recent scan came back clear. Since I started taking the Maximum Strength, I've had 2 scans show no evidence of disease (NED). I am still taking chemo but can now do the infusions once a month instead of every other week. I highly recommend giving this product a try, it seems to be working with the chemo. I keep it on hand, never to run out. (Diagnosed stage 4 colon cancer, 2/23/22).-T.W.
Pcos [Polycystic Ovarian Syndrome]
-I was going through a lot after my first born. I think I had Pcos because everything felt like I was dying. Anyhow, I found out about aussie pure human therapy and my life was changed. I highly recommend.-Hanifa Nantaba
Very Exciting
-Hi - I have had leukemia which I have had for five years, affecting the Neutrophils in my white blood cell count. My reading has been low as 0.2 and my range has been between 0.2 and 0.7. Neutrophils fight infection, so I have to be very, very careful. Since taking the 'Blushwood' Aussie Pure, my last reading was 1.3 with the normal Neutrophil range being (1.9 – 1.75) I am into my second 60 ml bottle and plan on ordering again shortly. This is very encouraging. Ruthie. -Ruthie van Dyke
Update
I just wanted to give you an update regarding use of the product. I started using Aussie pure blushwood berry extract in February 2019 following my cancer diagnosis. The first 2 bottles was purchased through amazon by a relative in United States and shipped to South Africa. I used the product while receiving chemotherapy and through my recovery following 2 surgeries. I strongly believe that the use of the blushwood extract assisted in my recovery. Thank you for always assisting. God Bless! -Nureshka N., South Africa
Seems to Be Working Thus Far
Tumor seems to be shrinking and has disconnected from the feeder vein -T.O
Customer Service
First class service -dh
Beloved Pet
I purchased your product for my daughter for her boxer who had Squamous Cell Carcinoma in her mouth back up under her tongue. They had given up and thought she would be dead by April. We started her on this and within 3 days we started to see an improvement. It is completely gone! In less than 3 months your product has cured her of terminal Squamous Cell cancer. When we had called the vet clinic they said "Are you ready to euthanize her." I cannot believe it. -Julie S., Iowa, USA
Serum
[The Botanical Beauty Serum+] for beauty cleared up my skin in about 2 weeks that had been burned and peeling from chemo. I will definitely keep it on hand. -Tammy W.
This serum I use everyday, it makes my face glow, it replenishes any dry skin, it feels great and looks good on my face, any excess oil on my palm I just rub into my hair which makes it softer. Love this product. -Kim
Aussie Pure Human Therapy Maximum Strength Blushwood Berry Tincture Usage
Aussie Pure goes the extra mile to ensure that its potent and pure Maximum Strength Blushwood Berry Tincture, along with all of its Blushwood-containing products, is lab tested and certified to contain EBC-46 and is free of heavy metals and pesticide residue.
Aussie Pure's Maximum Strength Blushwood Berry Tincture is truly remarkable. Taken orally and applied topically, the tincture allows users to choose the best method for their needs.
Combining oral and topical usage is optimal for those seeking maximum treatment of a tumor. The synergy achieved through this approach enhances the therapeutic effects.
Suggested use is 2ml to 5ml three times daily. Actively battling cancer, the maximum dose of 5ml is recommended. Half the adult dose for children.
Complete dosage instructions can be found on Aussie Pure's website: aussiepure.co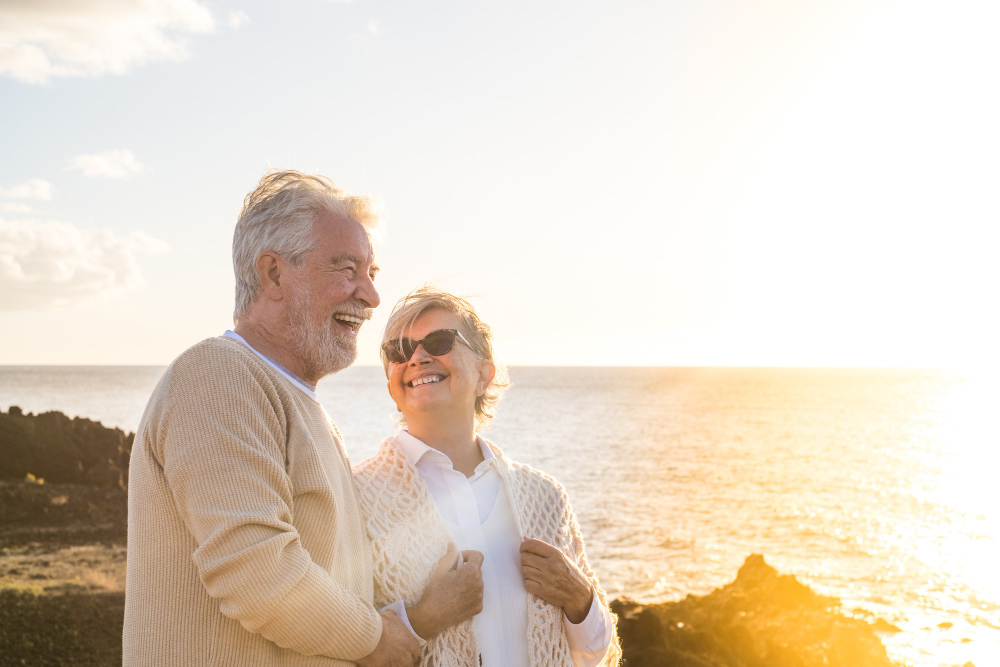 Aussie Pure enthusiastically presents four exceptional products for maximum protection, health, and beauty.
*Blushwood Berry Tincture Maximum Strength: Your cancer-fighting ally.
*Blushwood Botanical Facial Serum+: Silky, fast absorbing, skin and hair rejuvenation and protection
*Pet Therapy: Your pet's cancer-fighting ally
Mother Nature has remained the same since the beginning of time. Abounding in plants, including fruit, flowers, and herbs, in balance with the human body, people and animals have gratefully, respectfully, and thankfully used their bounty for food, health, pain control, beauty, protection, and comfort. Nothing has and will ever top nature's gentle touch. Take the time to go outside and really look, smell, feel, and experience the gorgeous, sweet, earthy plant kingdom sustaining life around you. Listen to the birdsong. Feel the ground beneath your feet. Aussie Pure did and discovered Blushwood.
* In partnership with our friends at Aussie Pure LLC. * Photo courtesy of Aussie Pure LLC.
* These statements have not been evaluated by the Food and Drug Administration. These products are not intended to diagnose, treat, cure or prevent any disease.
* The information available on ewellnessmag.com, including text, graphics, and other materials is for informational purposes only. Reliance on any information in ewellnessmag.com is at the user's own risk. Sponsored product placement may appear in the article. The visitor of this website acknowledges that the information available on or through ewellnessmag.com is not and is not intended to be a substitute for professional medical advice. Copyright © 2023 Brawo Press, Inc. All rights reserved.
---