Article
Natural Solutions for Wellness
At the core of our wellbeing goals is the aspiration or aim to live a pain-free life. We want to be able to enjoy all the things we love, and to do so requires the absence of pain and discomfort.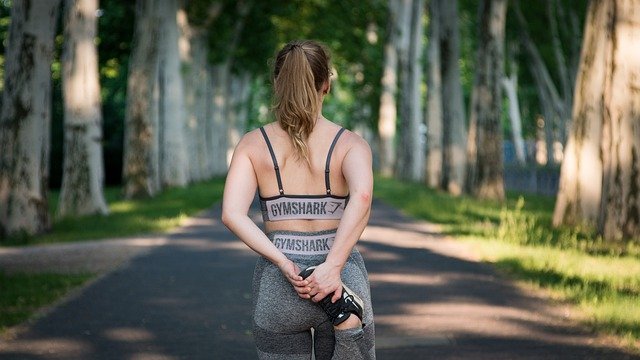 Ultimately, there is little more debilitating than a health condition, chronic or otherwise to impact your daily life and longer-term health. So, what is the answer? The answer is to keep moving forward toward your health goals, even when other commitments may get in the way. As long as you are doing something each day toward bettering your health, you are moving forward. 
Those back steps can demotivate and dishearten you but they should only serve to help you reflect and do better next time! There are so much guidance and support in terms of health and wellbeing nowadays; it does pay to take heed of it whether it's through an online support group, an app, or a wellbeing company that can help to fulfill your health needs. 
Inflammation
In recent times, there has been an ever-growing focus on inflammation and how inflammation within the body causes internal upset which inevitably progresses. Inflammation in the body can be caused or spurred on by several factors that relate to our lifestyle. 
The most common factors are:
Stress. Prolonged or excessive stress keeps your body in a constant high-alert or survival-mode setting. This naturally affects every system within the body negatively, including immunity, digestion, and hormonal balance. 

Nutrition. Modern lifestyles are based on a foundation of convenience. Convenience foods are heavily processed with too much salt, fat, and sugar. This impedes the body in numerous ways and puts a lot of pressure on your vital organs and cells to do their job. 

Lack of exercise. The body is designed to move. A lack of movement and activity can seriously affect your mobility, circulation, heart, and cardiovascular health. 
But do not be disheartened when faced with facts about your health! It is only through honesty and transparency that you can take strides forward for the better, and Newport Natural Health can help you with those strides! 
Newport Natural Health is a team of natural health experts, researchers, formulators, and writers on the cutting-edge of today's natural health breakthroughs. 
"Our goal is to provide insights, guidance, and supplement solutions to help you take control of your health and live your best life. We cut through the confusion to bring you the truth behind the headlines and hype. Every one of our natural supplements is cutting-edge, custom formulated and backed by the latest science to address top health concerns"- Newport Natural Health
You can order Newport Natural Health supplements with confidence knowing that Newport Natural Health is held to the highest of all standards—your complete satisfaction! 
Here is an outline of what makes Newport Natural Health different! 
Hand-selected ingredients based on modern clinical research and centuries of traditional use. You won't find an ingredient on their product label unless it's backed by solid research.

Superior absorption for maximum potency and efficacy. They use high-quality, natural ingredients in forms that your body can absorb and use to help you achieve optimal results.

Newport Natural Health uses the dosages shown most effective in clinical research. They may not be the cheapest but they understand the importance of using dosage levels that will have a meaningful and beneficial impact on your health.

They only use trusted, FDA-registered raw material suppliers and manufacturers. All product batches are independently certified for purity and authenticity. You're always getting what you pay for, no fakes!

100% Customer Satisfaction Guarantee. If you are not satisfied with any of their products, simply return the unused portion up to 90 days after your date of purchase for a full refund (less shipping and handling). It's that simple.
Newport Natural Health wants to play a part in your progressive health journey.
Here are two products from their health supplement range: Curcumin Ex Plus and Joint Renewal
Curcumin EX Plus
Inflammation is at the root of every major joint complaint. Sadly, it is a side effect of our modern lifestyles and eating habits. The science is clear. Research has confirmed that unchecked inflammation is the real culprit behind not only those stiff knees, hips, wrists, and fingers, but today's most pressing heart, brain, digestion, and blood sugar concerns as well.
Curcumin Ex Plus was developed to help combat the negative effects of inflammation within the body. It's called Ex Plus because it stars the #1 Inflammation Fighter; this is up to 40 times STRONGER than ordinary curcumin. 
Curcumin EX Plus starts with Cavacurmin™, it is clinically proven to be 40 times more absorbable than ordinary curcumin; Curcumin is one of Nature's most powerful inflammation fighters. Plus, with the antioxidant power from grapeseed extract and resveratrol, Curcumin Ex Plus can truly make a difference. 
Here are some notable potential benefits: 
Comfortable, limber, flexible joints

A stronger heart and a healthier cardiovascular system

Sharper memory and cognitive function

Antioxidant protection against free radical damage
"Nearly everyone can benefit from a standardized, quality-sourced, highly absorbable curcumin supplement. Its natural anti-inflammatory powers help support comfortable, flexible joints while promoting optimal heart, brain, and blood sugar health. It can even help slow the negative effects of aging"- Newport Natural Health
Cavacurmin™ is one of the fastest absorbing and highest quality forms of curcumin available today. Combined with Resvinol-25™ and grapeseed extract, it's one of Newport Natural Health's best-selling products.
Joint Renewal
As mentioned above, inflammation within the body can cause a range of issues with stiff, sore, and inflamed joints. Problems with your joints can lead to mobility issues, and of course, this can impact your life in a major way. 
Feeling sidelined by stiff, uncomfortable joints can be incredibly frustrating. You may have had to give up golf, gardening, playing the piano, or even picking up your grandkids! Whatever it is you love to do, painful, stiff joints can drastically limit you. Perhaps you've tried glucosamine and chondroitin with disappointing results (if so, you're not alone—research shows they can take 8 weeks to "kick in" if they work at all!).
Six successful human clinical trials prove that the star nutrient in Joint Renewal beats the pants off glucosamine and chondroitin by as much as 233%. Those mainstream standbys only cover up pain and temporarily relieve inflammation.
 




Here is how Joint Renewal can help you:
Halt the enzymes that damage joints

Soothe and repair tired, creaky joints

Promote enhanced flexibility, mobility, and independence

Ensure smooth, comfortable, lubricated joints
Newport Natural Health also added Cavacurmin™ which is 40 times more absorbable than ordinary curcumin and helps balance inflammatory response for fast relief from joint discomfort and stiffness while improving your flexibility and movement.
"Joint Renewal has also been formulated with UC-II® collagen which is shown to be 2-3 times more effective than glucosamine and chondroitin. Cavacurmin™ is also added to this supplement to help ease joint discomfort and support your body to build healthy new cartilage. The research is outstanding and there's a reason we receive such great feedback on this product—it works!" - Newport Natural Health
Newport Natural Health combines its knowledge, experience, and insights to provide guidance and solutions for your everyday and long-term health. 
* In partnership with our friends at Newport Natural Health * Photos courtesy of Newport Natural Health
* The information available on ewellnessmag.com, including text, graphics, and other materials are for informational purposes only. Reliance on any information in ewellnessmag.com is at the user's own risk. Sponsored product placement may appear in the article. The visitor of this website acknowledges that the information available on or through ewellnessmag.com is not and is not intended to be a substitute for professional medical advice. Copyright © 2021 Brawo Press, Inc. All rights reserved.
---