Article
Natural Remedies for Health and Healing
Winter creeps up on us fairly quickly and so we must ride with the seasons and make the necessary updates and changes to our health regimen. In this way, we stay a step ahead rather than playing catch up through the far cooler and cold temperatures.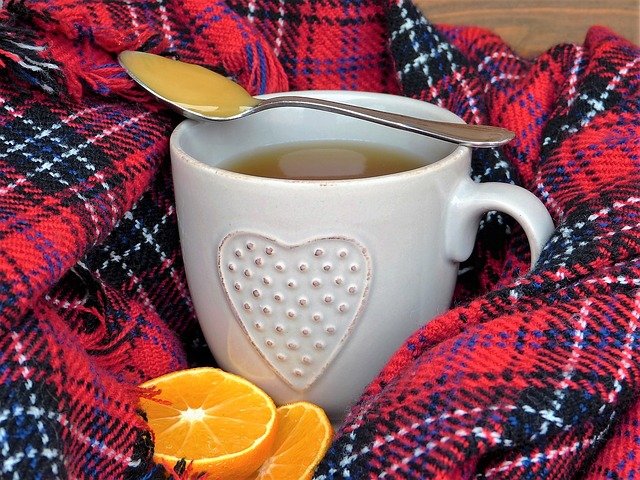 The main goal is (of course) to stay well and avoid sickness; essentially, supporting our immune function enhances our ability to protect ourselves.
Health and Healing
Health and healing are such broad terms and they mean different things to different people. For instance, for people that work outdoors most of the year, as well as looking after their health, they also need to focus on the effects of cold weather on their skin, nails, and hair. For people that are constantly on the go, the cold spell may leave them battling against fatigue and feeling low on energy.
Whatever it means to you, health and healing go hand in hand, we cannot be healthy if we don't heal ourselves each day from the exertion and stress of modern living. And wintertime asks more of us than just the odd Vitamin C supplement to boost immunity. It is through consistency where results have the potential to improve your day to day life.
Functional medicine can help the healing process so we feel, look, and perform to our strength as much as possible.

What is functional medicine?
Functional medicine seeks to explore the root cause of ailments and personalize treatments alongside lifestyle changes that can improve health and wellbeing. It offers a person-centered approach rather than a one-size-fits-all perspective upon health. Functional medicine may include a variety of natural, herbal, and organic supplements that can assist in optimal health. Ultimately, it is restorative and treats the cause rather than the symptom.
Health and healing require a broad and open look at your own specific needs and objectives, once you have a clear understanding of what you need, you are better equipped to go in search of it!
The Farm Life specializes in functional medicine and natural remedies. With over ten years of experience and education, The Farm Life is the meeting point between functional medicine and regenerative agriculture; it is presented as an expression of mastery and peace.
The Farm Life combines formal schooling in functional medicine, permaculture, aromatherapy, and organic chemistry with ancestral health principles. They have their functional medicine tool named "Healy"!
"We study what our ancestors were doing before diseases of inflammation, and we modernize that solution. We look for simple, traditional approaches grounded in what nature already provides, and then we formulate the products found in our Farmacy"- The Farm Life
As part of their expression to serve, they've carefully formulated functional medicine products that nurture your family's wellness without the worry of harmful toxins. ​
Being immersed in functional medicine for over ten years, they understand even the tiniest details for human health.​ On the production side, The Farm Life built its manufacturing facility to maintain transparency and trust. Every product is made by the careful hands of female farmers. 
Here are two products from their range: Manuka Honey Elderberry Syrup and Calendula Healing Salve 
Manuka Honey Elderberry Syrup
This product promotes optimal immune function thanks to this particular herbal food formula being chock full of antioxidants. It is supremely rich in Vitamin C, magnesium, zinc, and many more goodies, including elderberries! 
Elderberry syrup has been used for thousands of years to support the immune system. Elderberries have a very high Vitamin C content and so this supplement is handy especially during the winter season or when experiencing extra stress. This timeless formula may relieve coughs and can be taken as a cough syrup. Unlike other commercially sold syrups, The
Farm Life's syrup is made in their health inspected facility with organic ingredients. They don't use artificial sugar, preservatives, thickening agents, or high processing heat.



The Farm Life makes the syrup with reverse osmosis water and organic herbs using a traditional herbal infusion method. They import their elderberries from their European regenerative farm partner (after they run out of their farm's yearly harvest).  
All of their herbs are tested for mold, toxins, and other impurities. The Farm Life uses stainless steel vessels to infuse the herbs and then sweeten with raw Virginia honey and  Manuka honey. They only bottle in a glass! Even the water they use to make the syrup never touches plastic. 
Pure can also mean more expensive, yes. But Farm Life offers a 25% discount with their Immune Support Wholesale Club to help alleviate the cost of drinking pure and organic! 
The Calendula Healing Salve
It is based on a timeless recipe; The Farm Life cultivates the herbs on the farm and then infuses them with organic carrier oils. 
They then add sustainably-gathered beeswax and pure essential oils. The Farm Life infuses their farm-grown Lavender and Calendula into this wholly natural and soothing salve. Lavender has many calming and soothing properties, it is very popular on its own as a potent and versatile essential oil. The healing property of this salve is enhanced through the infusion of Calendula which has long been used to help treat wounds, inflammation, and rashes (plus lots more). 
The Farm Life designed this product for diaper rash, eczema, poison ivy, burns, and other skin issues. After eight years in production, it's still a top favorite among their customers; it is one to have at hand on a cold winter's day to soothe chapped lips or dry hands. 
The Farm Life has embarked upon a public mission inspired by the demands of children, land, creatures, and humanity. They believe that if we listen closely, we can hear those demands. That requires a selfless heart concerned with the greater good in all acts. 
"We invite you to try the Farmacy products and hope these formulas help address the root causes of your health concerns. We invite you to share our work with others who may benefit from our simple, yet effective approaches to health & wellness. Thank you for supporting our regenerative farm organization founded by a female wartime veteran. The Farm Life is small yet fiercely passionate about saving the planet, and we can't grow without passionate folks like you. We welcome you with unrelenting compassion!
Every purchase made from us supports the regenerative farming movement. Thank you in advance!"- The Farm Life
* In partnership with our friends at The Farm Life* Photo courtesy of The Farm Life
* The information available on ewellnessmag.com, including text, graphics, and other materials are for informational purposes only. Reliance on any information in ewellnessmag.com is at the user's own risk. Sponsored product placement may appear in the article. The visitor of this website acknowledges that the information available on or through ewellnessmag.com is not and is not intended to be a substitute for professional medical advice. Copyright © 2020 Brawo Press, Inc. All rights reserved.
---