Article
Inspiring Wellness At Any Age
 Once we get to a certain age, we begin to fall back on our health goals as we think to ourselves "I'm too old for this! What's the point?!" The point is to keep you living as healthily and happily as possible- no matter your age!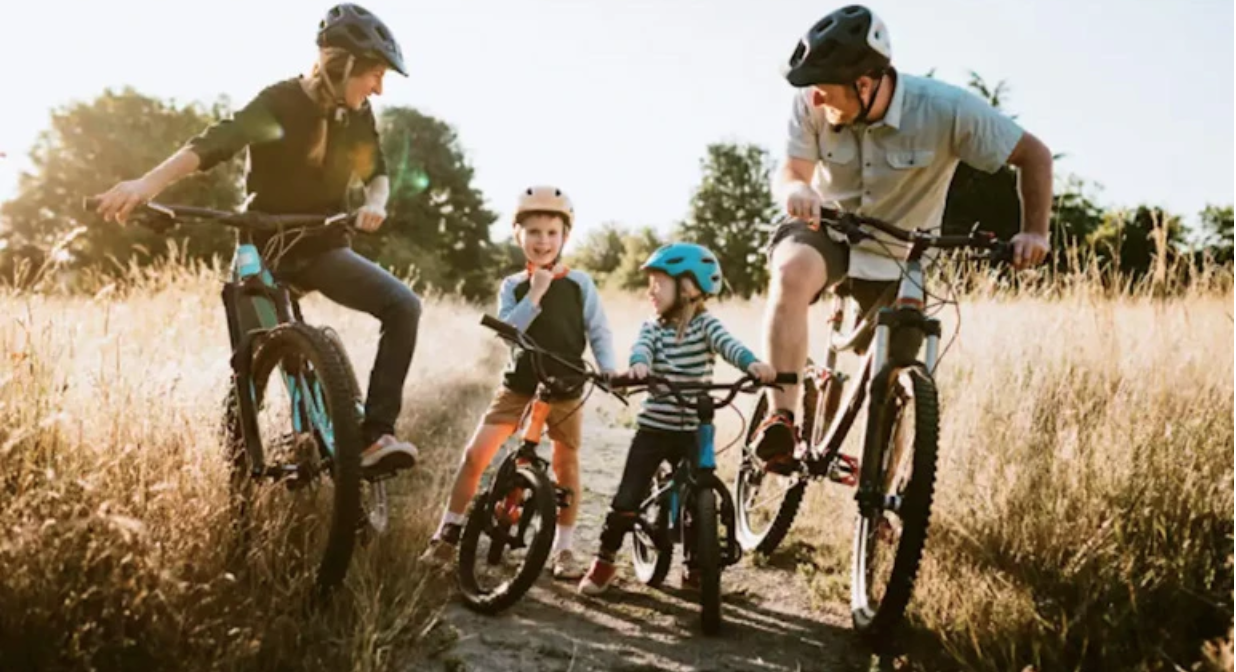 Whether you are in your 40's, the 50's or 60's, or even beyond, wellness can be inspired and supported with the right measures in place. Your body has worked hard for you all through your youth and it deserves your focus and respect to keep you feeling as great as can be. It is never too late, or too early to approach your health and wellbeing with a fresh mentality and purpose. 
Keeping Well 
Goals are important things to have. They help to provide purpose and direction and can provide a structure to build your healthy visions upon. Keeping well means setting goals that can assist you to live healthily and find balance in all aspects of life. 
Sometimes, the earlier you begin a health journey, the better the results are down the line. If you have a family with small children, it helps to involve them in healthy habits so that they have a better understanding of their own body and how to be responsible for it. Just as we set goals for ourselves, we can encourage our children to set small goals and ensure they are praised when they do well. This in turn builds self-esteem and confidence. The benefits of healthy living extend far beyond the physical! 
Here are some tips to help you and your family embrace wellness! 
As mentioned above. Set small, clear, and realistic goals- as individuals and as a family. This helps to fortify the purpose of health and builds support with family members so you don't feel alone on your health journey. 

Things will go wrong- as they often do! Accept that things will go wrong sometimes and that some days may be harder than others to stick to healthy habits. But keep acting on your goals! We all get bad days; always say to yourself that tomorrow will be a better day! 

Make it fun. Health doesn't need to be boring or mundane. Make food fun. Make exercise fun. Food and exercise are highly versatile, you can try new foods and present them differently- such as fruit kebabs and vegetable smoothies. And exercise can be a fun, family bike ride or an afternoon spent walking in nature. There are many options and possibilities- think outside the box and find what works for you and your family! 
At any age, we have a responsibility to ourselves and to our family to stay well. Some many products and supplements are designed to help on this journey. Dakota Nutrition aims to do their bit for you through great vitamins for wellness, no matter your age! 
Dakota Nutrition Vitamins are manufactured in a GMP-certified facility and proudly made in the USA! They're passionate about giving you the very best vitamins that can naturally support your wellbeing. 
"Our products are specially formulated with the highest quality all-natural ingredients to promote immune support and a healthy immune system. We take pride in delivering vitamins and supplements at the highest degree of quality while also being completely safe for all consumers. These premium formulas are purity tested and free of GMOs, preservatives, and the most common allergens"- Dakota Nutrition
Founded in 2013 by two best friends, Dakota Nutrition has come a long way from its humble beginnings in a tiny apartment in Phoenix, Arizona. When the friends first started, their passion for helping families become healthier through supplementation, drove them to quit their day jobs and gave them the impetus to turn hard work and inspiration into a booming online store. 
Dakota Nutrition now serves customers all over the United States and is thrilled to be a part of the gummy market in the nutraceutical industry.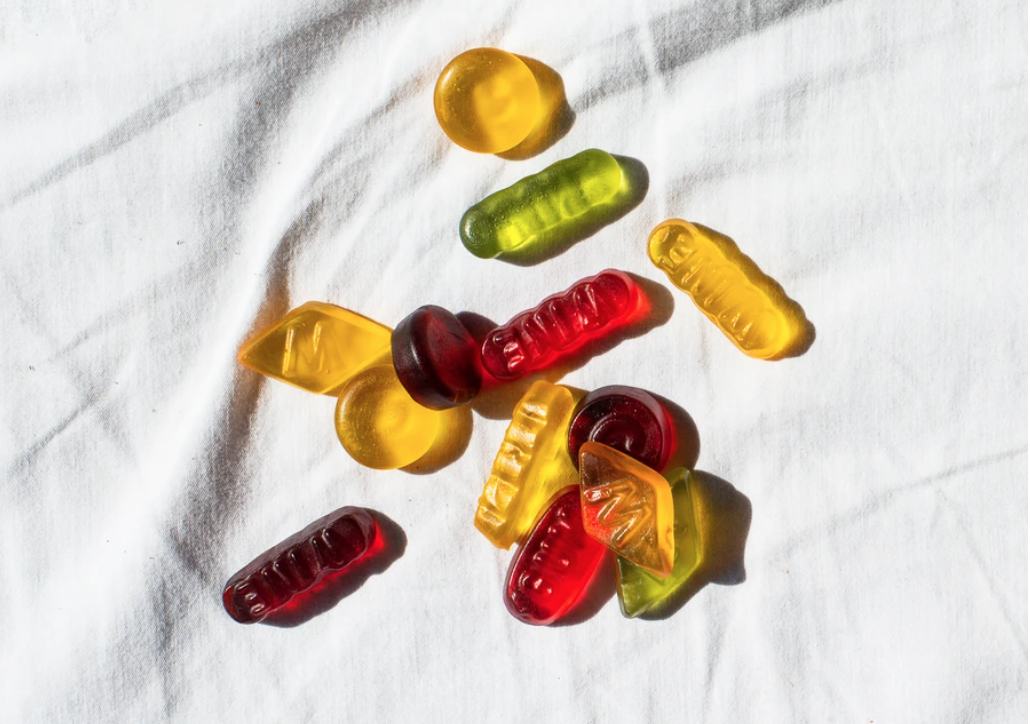 Here are two products from their health supplement range! 
Elderberry Capsules: A 3-in-1 Immune Booster containing Echinacea, Zinc, and Vitamin C 
These ELDERBERRY capsules combine a potent formula to include the health benefits of a Vitamin C Supplement with the immune-boosting properties of Zinc and Echinacea. 


​



 
Here are some benefits! 
Stronger than elderberry gummies & syrup - these Sambucus elderberry capsules are made from natural black elderberry extract with 5x the dosage of an elderberry gummy or syrups. They are safe and effective for all ages including toddlers, kids, and adults! 

Seasonal allergy- this isn't your mom's elderberry syrup or cold medicine. This is an all year round elderberry pills vitamin booster that only requires one pill per day. Elderberry is also known to help the health of the respiratory system. 

Supports overall health - loaded with a combined 1500mg (per serving) of black elderberry extract, zinc vitamin, vitamin c supplement, and Echinacea capsules extract, these elderberries are very high in antioxidants and can reduce oxidative stress. They are just the right mix of Vitamin c and Zinc to make this the perfect elderberry capsule. 
This supplement is formulated & manufactured by professionals in the USA. Dakota Nutrition's gluten-free Sambucus elderberry capsules are specially formulated with the highest quality all-natural ingredients to assist a healthy immune system. This premium formula is purity tested and free of GMOs, preservatives, and the most common allergens.
Zinc Vitamin: A high potency Immune Booster
Dakota Nutrition® Zinc Supplement packs a punch! It contains Zinc Picolinate; an essential mineral supplement that is a powerful part of a healthy lifestyle. The potent antioxidants help to achieve a strong immune response and support many other vital functions of your body (just like magnesium citrate, Vitamin C & D3, and Echinacea). 
 







There are more benefits, here's a brief overview:
Acts as a Beauty Enhancer - Zinc vitamins can assist the production of collagen. Collagen is an abundant protein within the body that supports and strengthens you skin. Over time, collagen levels decline and so additional help is needed! Zinc's healing properties can be beneficial to maintaining skin's elasticity throughout aging. There are more benefits, here's a brief overview:

Helps to Boost Sleep and Improve Energy Levels - Taking zinc pills everyday may help to have longer, deep sleep periods throughout the night. As a result, this supplement helps to support your energy levels. Zinc may also help your body digest carbs quicker and has been shown to be beneficial in maintaining a healthy gut.​

Help for Immunity - Taking 2 capsules a day of Dakota's Zinc 50mg Supplement can help make up for a lack of other nutrients in the diet such as vitamin A and vitamin C. Zinc picolinate has been shown to be a highly absorbable form of zinc, allowing for faster protection against normal illnesses.
 
You and your family's health come first at Dakota Nutrition! They have a wide spectrum of vitamin supplements to keep you well, no matter your age! 
 
Supplements are GMP Certified – Dakota Nutrition's state of the art facility undergoes rigorous testing and inspections to ensure safe, reliable, and top of the line quality vitamin supplements; Every ingredient is tested for purity and safety to ensure its effectiveness. If you're not satisfied, then they're not satisfied!
"We're dedicated to helping you find your best health through better ingredients!"- Dakota Nutrition
 
* In partnership with our friends at Dakota Nutrition
* 
Photo courtesy of Dakota Nutrition 
* The information available on ewellnessmag.com, including text, graphics, and other materials are for informational purposes only. Reliance on any information in ewellnessmag.com is at the user's own risk. Sponsored product placement may appear in the article. The visitor of this website acknowledges that the information available on or through ewellnessmag.com is not and is not intended to be a substitute for professional medical advice. Copyright © 2020 Brawo Press, Inc. All rights reserved.
---