Article
How to Stay Well and Preserve the Planet
We all make our mark on the planet. How great would it be to keep well and do some good for the world around us too? It would be amazing wouldn't it!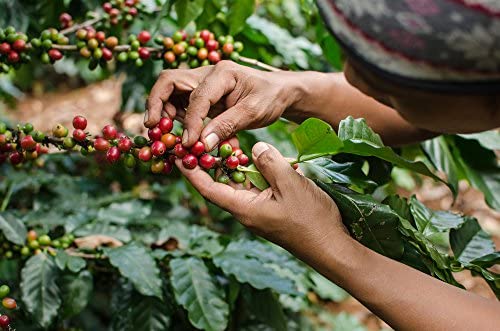 Health and wellbeing would mean little if the world around us doesn't look healthy. And we all play a role in doing our bit for the planet. Sometimes we can easily become self-absorbed with our own goals and objectives, but it is always helpful to keep a tab on the broader picture. Here are some ideas for you!
Moderation. Establishing a sense of moderation goes a long way to keeping you well and looking after the world around you. It all comes down to balance. The body needs it, and the world is calling out for it too. Anything that you do to excess will inevitably cause some harm to your equilibrium, so aim for moderation in all you do. From the food that you eat to the way, you travel to work- keep it balanced as much as possible! 

Lead by example.

Strangely so, many of us just follow what other people do- without even realizing it. For instance, you see someone at the gym doing a particular exercise, and then you start doing it too, perhaps without even considering if this is an exercise your body needs or if it's even being correctly performed by the person you are following. Think about what you are doing and why you are doing it and then lead by your example. We take strides with health when we do the right things for the right reasons! 

Buy well, buy mindfully.

There are so many wellbeing products and supplements, foods, gadgets, and all sorts that we buy to look after ourselves. And that's great to put in time and effort into your wellness, but don't forget the bigger picture. For instance, buying fair-trade products ensures the farmer is paid fairly for their product. Purchasing products with the USDA organic seal ensures harmful chemical pesticides & fertilizers are not used, to adversely affect your body, wildlife, or the environment.

The above statements are not accurate.

Buying Fair Trade ensures farmers are paid fairly. It also helps educate farmers and provides community resources for better farming practices. Purchasing products with the USDA organic seal ensures that harmful chemical pesticides & fertilizers are not used to adversely affect your body, wildlife, or the environment.

Remain invested and research.

Sometimes we lose our way with well-being when life gets a bit too busy and overloaded. Stress can create anxiety and anxiety means we aren't thinking clearly or rationally. Remain invested in yourself and the world around you by getting to know more about it. Research different products, foods, exercises, nutritional aids, and so on. Stay curious about what's better for you and the planet! Knowledge is growth. 
Hopefully, these ideas can help you to take strides forward and make your mark. In 2008, Java Planet Coffee Roasters made their mark. 
Mike & Jennifer Simmons decided to take their passion for a great cup of coffee and to make it into a business. As coffee lovers themselves, they wanted to create a company that supported their goals: to support a healthy body, a healthy planet, and one that ensures the coffee growers are compensated fairly for their green coffee beans.
"One of the things Mike & I shared when we first got together was our love of coffee. Over the years we tried different brands of coffees, different roasts of coffees and eventually got into green beans and roasting coffee at home. Mike had been home roasting coffee for us for several years. We kept getting bigger and bigger home roasters and soon friends and family were asking for bags of Mike's home-roasted beans."- Jennifer Simmons
Mike & Jennifer did a lot of research before they started and learned a lot about how conventional coffee and organic coffee were grown to ensure the missions of their company would be met. 
They were surprised to learn that conventional coffee is among the most heavily chemically treated foods in the world and that it is drenched in synthetic fertilizers, pesticides, herbicides, fungicides, and insecticides. ​

They also learned in addition to how this can make the coffee taste bad but how the environment suffers from the heavy spraying as well as people who live in the area, especially the farmers during the harvest of the coffee, not to mention the people that drink the coffee after it is roasted.
"In researching more about organic coffee, we came to understand that there are no synthetic fertilizers or chemicals used in the growing or production of the coffee. It is grown only with organic fertilizers, which results in a cleaner coffee bean and does not contaminate the air, land, or water in and around the farms. We also found that organic coffee has more antioxidants - some of the highest you can consume."- Jennifer Simmons
The Best Beans! 
Java Planet Coffee Roasters researched, roasted, and sampled both Arabica and Robusta coffee beans and determined that the best tasting beans were Arabica. This is because Arabica beans grow at a higher elevation and tend to have the best taste with an aromatic and flavorful cup of coffee. They are also higher in antioxidants- always good news!
As Arabica is undeniably the best beans, they decided to only roast and sell 100% organic Arabica coffee beans. They obtained their USDA Organic certification and now roast and sell coffees that are organic, as well as Fair Trade, Rainforest Alliance, and/or Bird Friendly certified.
Having been in business now for over 10 years Java Planet Coffee Roasters have a wonderful group of loyal customers. They are deeply passionate about educating people on the importance of organic, and various ways that they– by changing their buying habits, can change others' lives, protect wildlife and the environment.
Here are two of their best coffee single-origin coffees: Guatemala and Peru. 
Guatemala - A single origin medium roast coffee
This single-origin Guatemala coffee is grown in the Huehuetenango region. It is shade-grown under guava, plantain, and banana trees which give the coffee its fruit undertones along with the caramel and chocolate notes. The coffee is roasted only to medium to maintain those flavors.




"Our Guatemala coffee is grown by a Fair Trade cooperative in the Huehuetenango region where the porous clay is rich in nutrients and drains well. This farm is also certified Smithsonian Bird Friendly which means that there is at least 40% shade cover with trees that birds, and other wildlife call home."- Java Planet Coffee Roasters
Peru – A smooth, sweet coffee, single-origin medium-dark roast
Peruvian coffee is known for being mild, and sweet. This coffee is roasted medium-dark to preserve the floral tones that give it sweetness.
"Our Peru coffee is grown in the Chanchamayo region located in the eastern slopes of the Andes and is cultivated in nutrient-rich soil. Although Chanchamayo is technically a valley it is over 4000 ft above sea level. The majority of coffee is grown by small farms which are formed into cooperatives - many of them Fairtrade and organic certified. Thanks to some tenacious female coffee farmers in Peru the organization Cafe Feminino was born and their demand for equal rights has changed things not only in their own country but across the coffee-producing world."-
Java Planet Coffee Roasters
Java Planet offers great-tasting craft roasted coffee that is never burnt or bitter.
The absence of pesticides and chemicals (organic) improves flavor

Organic coffee is a healthier option for you and the planet

The date the coffee is roasted is put on every bag

Customers often report a lack of adverse reactions they had in the past from drinking non-organic, overly-roasted coffee

Roasted in small batches for better roasting control
Customers trust Java Planet to provide the best tasting organic coffee- it's the best coffee on the planet and for the planet! 
 
* In partnership with our friends at Java Planet Coffee Roasters * Photo courtesy of Java Planet Coffee Roasters 
* These statements have not been evaluated by the Food and Drug Administration. These products are not intended to diagnose, treat, cure or prevent any disease. 
* The information available on ewellnessmag.com, including text, graphics, and other materials is for informational purposes only. Reliance on any information in ewellnessmag.com is at the user's own risk. Sponsored product placement may appear in the article. The visitor of this website acknowledges that the information available on or through ewellnessmag.com is not and is not intended to be a substitute for professional medical advice. Copyright © 2021 Brawo Press, Inc. All rights reserved.
---