Article
How to Improve Energy Levels!
It's not uncommon nowadays to see young individuals in their 20' and 30's experiencing the effects of an overly busy modern life. Feelings of low energy, lethargy, and poor immunity are tell-tale signs that the body is out of balance. And it shouldn't be that way!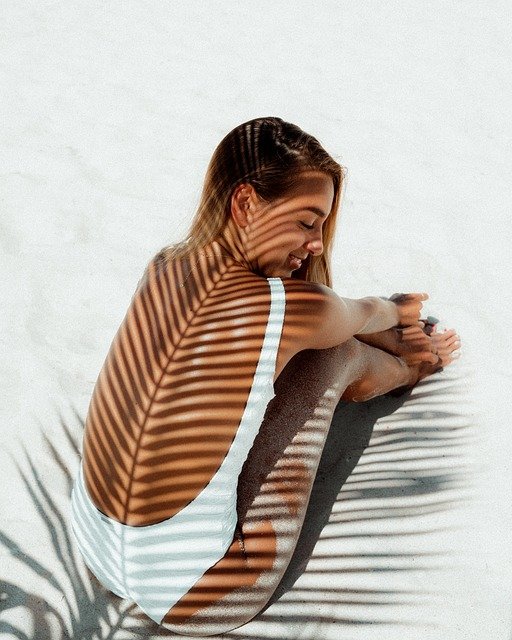 We expect to feel low or tired as we get older and our body gradually wears down, but certainly not in our younger years. There are probably numerous reasons why young adults are exhausted, but among them, modern life is certainly a prominent one. There are great pressures we need to contend with- whether these are of a mental or emotional or financial nature, they all add up and can leave us prone to poor health.
However, there are ways to refocus, reset, and regain some balance. Sometimes what is needed is just plain old rest; time for the body to heal, the mind to wind down and the heart to catch up. But alongside rest, here are 3 more ways you can rejuvenate yourself and improve your overall health significantly- whether you are 20, 30, or way beyond!
1.    Exercise. The body is built to move, but often when we are feeling overrun and tired, exercise is the one thing that suffers or is moved lower down on the priority list. However, it should be moved further up! It's important to note that intense exercise may deplete your energy levels and immune function somewhat, but moderate-intensity activity will strengthen and energize you. Focus on low to moderate-intensity exercise at least 3-5times per week. And don't overdo the duration… long workouts can tire the mind as well as the body; stick to 20-30 minutes for each bout of activity for the best results. 
2.    Get your food on track. When we are busy, we don't eat as well as we should- fact! We either end up making poor choices nutritionally, skip meals, or just leave too long a gap between each meal. Ideally, a "little but often" approach to nutrition can help to boost your energy levels, improve your metabolism and support a better digestive function. And when we improve our digestion, we also bolster our immunity as it means we can absorb the nutrients from food far more efficiently. Prepare your meals in advance as often as you can and take a supplement to help support better nutrition. 
3.    It's OK to take a break! Sometimes just taking a time-out can help to re-energize you. A walk through the park, doing some gardening, or just spending some quality time listening to music or watching your favorite movie can get the "feel good" hormones to kick back in again. Get some hugs from someone you love- hugs help to boost levels of oxytocin; this hormone promotes the "feel good" factor, much in the same way as exercise releases endorphins that raise your mood and energy.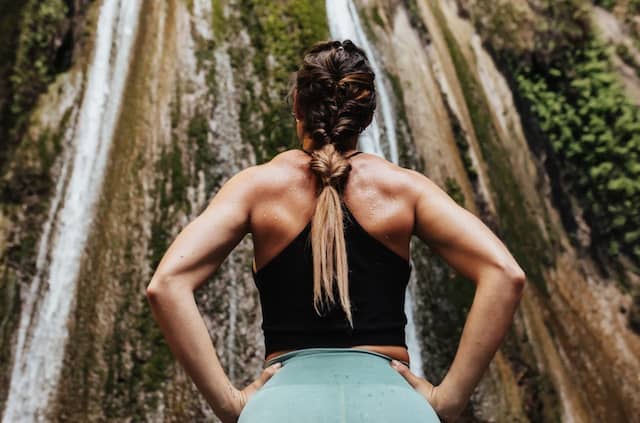 Helping to heal yourself in mind, body and spirit does wonder for your health. Small lifestyle changes can create a happier, healthier, and more energetic you- so what are you waiting for?! Rare Planet Health is on hand to help you lift your mental focus, energy, and immune function. They are not just another company- they have built a community around their health products. 
Their mission of a holistic approach to maintaining health and happiness has been tied to philanthropic work since their inception. With quality ingredients incorporated into their products, they have a deep appreciation and understanding for the aspects of our planet that are rare and keep our bodies invigorated.
"At Rare Planet Health, we want you to live your life to its fullest - we promote wellness in harmony with nature, taking a holistic approach to health"- Rare Planet Health 
To help you achieve a higher standard of living, here are two of Rare Planet Health's amazing supplements, Resilient and Rise.
RESILIENT Immune Support Formula, 60 capsules
Rare Planet Health's Resilient supplement is a custom blend of vitamins, minerals, and herbs to support your immune system. While our bodies are full of helpful natural defenses- everyone can use a little jump start when it comes to keeping your immune system at the top of its game. And Resilient can help you do just that. 
The Resilient supplement includes: 
Organic Elderberry 600mg

Vitamin C 500m

Vitamin D3 20mcg 

Vitamin B6 3mg

Vitamin E 15mg

Zinc 32mg
These key ingredients carry a host of benefits for your immune function, together in this blend, they work synergistically to keep you in good form- no matter the season! Here's a little peek at the advantages! 
Elderberry has long been used as a remedy for colds, influenza, pain relief, and even constipation. Elderberry can inhibit infection by blocking key viral proteins responsible for attachment and entry into our cells. As with Vitamin C and E, researchers found Elderberry stimulated cells to release cytokines which communicated a more coordinated and efficient response against invading pathogens.
Vitamin C is a water-soluble vitamin which means we need a daily dose! Vitamin C has been shown to stimulate our innate immune system by increasing the proliferation of lymphocytes, especially T-cells. T-cells are capable of lysing or breaking up virus-infected cells by producing large quantities of cytokines. Cytokines are a group of proteins secreted by cells of your immune system that act as chemical messengers.
Vitamin D is thought to keep a healthy immune response because it modulates or reduces an over-active immune system, as is found in many auto-immune diseases. Studies have found high Vitamin D levels associated with a lower risk of infections of the upper respiratory tract.
Vitamin E is a fat-soluble nutrient that protects cell membranes from oxidation. Vitamin E is the collective term for four tocopherols, one of which is alpha-tocopherol. 
Zinc is an antioxidant that has anti-inflammatory actions. It is essential for humans and the function of the immune system by regulating intracellular signals in the innate and adaptive immune systems. Zinc supplementation has been shown to decrease oxidative stress, as well as the generation of the pro-inflammatory cytokines similarly to the effects of Vitamin C, E, and Elderberry. 
RISE Dietary Supplement for Energy & Mental Clarity
Rise is a dual Multivitamin and Probiotic, and also a 3 in 1 dietary supplement. It contains Vitamins A, B12, D3, Ginger Extract, and Natural Caffeine Sources. This Energy Supplement is for Women & Men, 60 Capsules.  
Rise contains a blend of multivitamins which can help to boost energy levels and mental clarity. Vitamins a, b12, d3, ginger extract, and natural caffeine blend to leave you feeling alert and ready to tackle the day. 
Rise probiotic element supports the gut and overall body health. It keeps your body functioning and your mind sharp helps combat fatigue and supports organ, nerve, and red blood cell health.
Rise is ideal for intermittent fasting, it will help keep you focused, alert, and energized through your morning workouts. 
"Eating a well-balanced diet, getting plenty of sleep, and exercising daily is a great way to keep your energy levels up. Yet most of us lack in some of these areas and could use an energy boost from a natural supplement. That's where our Rise Dietary Supplement comes in. Our easy-to-swallow dietary supplement for adults helps keep your body and mind going strong so you can tackle anything that comes your way. It's easy to implement in any morning routine. Take 1-2 capsules daily to keep your body moving and your mind alert"- Rare Planet Health
Every bottle gives back: Profits from Rise are put to work building water wells in areas of the world with difficult access to clean water. 
Rise is Doctor recommended
Dr. Jamie Lewis is a board-certified physician in Physical Medicine and Rehabilitation with a subspecialty in Pain Medicine, Dr. Jamie Lewis treats patients throughout Eastern Washington and Northern Idaho. Dr. Lewis received a Bachelor of Science in Biology from the University of California, Riverside, and subsequently earned his Doctor of Medicine from Loma Linda University School of Medicine. While continuing his clinical training, Dr. Lewis completed an internship in Internal Medicine, a residency in Physical Medicine and Rehabilitation, and a fellowship in Pain Management at Loma Linda University and affiliated hospitals. Dr. Lewis is the medical director for both Northwest Spine and Pain Medicine and Northwest Center for Regenerative Medicine. Rare Planet Health is Dr. Lewis's company. The products are not just recommended but specifically chosen and formulated!

* In partnership with our friends at Rare Planet Health * Photo courtesy of Rare Planet Health
* These statements have not been evaluated by The Food and Drug Administration. This product is not intended to diagnose, treat, cure or prevent any disease.
* The information available on ewellnessmag.com, including text, graphics, and other materials are for informational purposes only. Reliance on any information in ewellnessmag.com is at the user's own risk. Sponsored product placement may appear in the article. The visitor of this website acknowledges that the information available on or through ewellnessmag.com is not and is not intended to be a substitute for professional medical advice. Copyright © 2021 Brawo Press, Inc. All rights reserved.
---