Article
Healthy Skin for a Healthy Lifestyle
Healthy Skin is vital for a healthy lifestyle. Often, we take our skin for granted and we do not replenish lost moisture caused by hand washing. 
At this time, we are all heavily focused on keeping our hands clean and washing our hands more frequently to combat the transmission of Coronavirus. As advised by the WHO (World Health Organization), we should be washing our hands with soap for at least 20 seconds each time, and this should be done far more often than we, or our skin, is used to.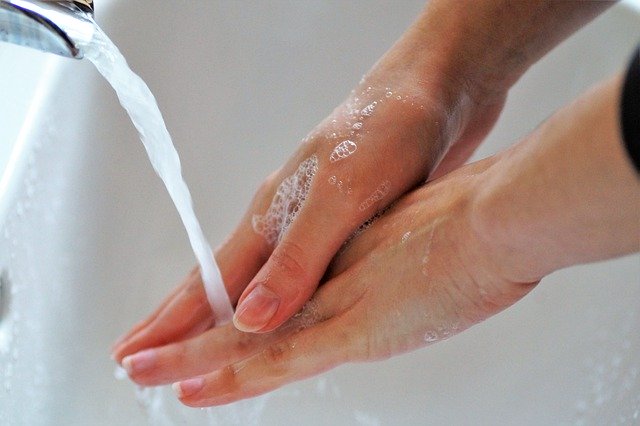 Excessive Washing
Excessive washing means that the natural oils and moisture in our skin are diminished which can leave our skin looking sore, dry, cracked, and very much in need of some love and care. 
To protect your skin, you must replace lost moisture by applying a high-quality and effective cream to your skin. This should be done frequently to prevent skin drying out and effectively "breaking". 
Healthy Skin, Healthy You
Essentially, we live in our skin, and our skin acts as a barrier to toxins, pollutants, and bugs that we encounter day to day. Chapped, cracked, and broken skin means that we have the potential to become exposed to harmful subjects, whereas well-taken-care-of skin that is moisturized and supported works to its strength to protect you. 
And it's not just about protecting our hands from the excess washing that COVID-19 has prompted. It's about reducing the effects of chronic skin conditions such as eczema or the struggle with damaged skin faced by many people living with diabetes.
People dealing with the onset of diabetes and those that have dealt with the condition for a long period may find that their skin is heavily impacted. This is due to poor circulation and potential nerve damage caused by this condition. People living with diabetes may also suffer from impaired wound healing; Open wounds that take a long time to heal can become incredibly sore and increase the risk of infection. 
Skin Therapy
That being said, there are many things that all of us can do to help improve the condition of our skin. At the moment, it would be fair to state that our hands are not feeling the love through all the excess washing! 
By applying creams after hand washing or as part of your daily regimen, the tide can be turned so that skin can be healthier. Using creams that are specifically designed for the relief and moisture your skin dearly needs should be utilized - think of it as skin therapy!
SkinIntegra specializes in therapeutic skincare. SkinIntegra was founded by Erika Tazberik, along with three of her former Johnson & Johnson colleagues. The team has over 30 years of experience developing a wide range of skincare products. 
Crestfallen by the debilitating skin struggles experienced by her husband, George, who suffered from diabetes, Erika set off on a personal quest to develop a solution that would quickly relieve compromised, cracked skin, pain, and discomfort related to diabetic skin.
SkinIntegra Supports Your Skin
SkinIntegra is designed to address need-gap in the skincare market of products designed for people living with diabetes. Their goal is to provide consumer products that are efficacious and can be differentiated from other, existing skincare products. Erika studied what nutrients are missing in compromised skin and identified and combined specific ingredients to address underlying problematic characteristics, such as those in the diabetic skin profile.
Existing skincare products that use common ingredients such as petrolatum, mineral oils, and lanolin offer little innovation to understand the underlying characteristics of a diabetic skin profile.
The lipids found on the surface of the skin are the natural shield that protects it. Skin disorders present in 79.2% of people with diabetes. A study of 750 patients with diabetes found that the most common skin manifestations were cutaneous infections (47.5%), xerosis (26.4%), and inflammatory skin diseases (20.7%), leading to marked epidermal dryness and fissuring. Diabetic foot ulcers are the leading type of morbidity in diabetes. They develop because of decreased sensation from diabetic neuropathy and unrecognized injury, with subsequent infection. 
"It is vital to create therapeutic products that can help to address the needs to keep skin healthy by reducing inflammation and infection while improving patient's quality of life. Our goal was to design a system that can restore the skin's natural function by replenishing every skin layer to prevent skin issues from forming."-

SkinIntegra
SkinIntegra, Inc was established in 2015 and launched its first product in November 2017. Here is how SkinIntegra's Rapid Crack Repair Cream can benefit you!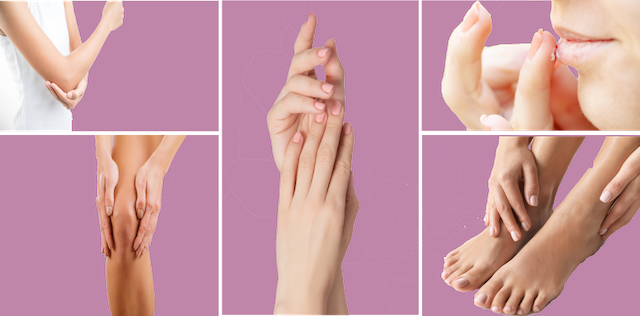 The Benefits to Skin with SkinIntegra
SkinIntegra Rapid Crack Repair Cream is a balanced composition of bio-mimicking skin lipids from nourishing plant oils (Accelerated Epi-Lipids ®), natural moisturizing factor (NMF), urea, antioxidants, and minerals.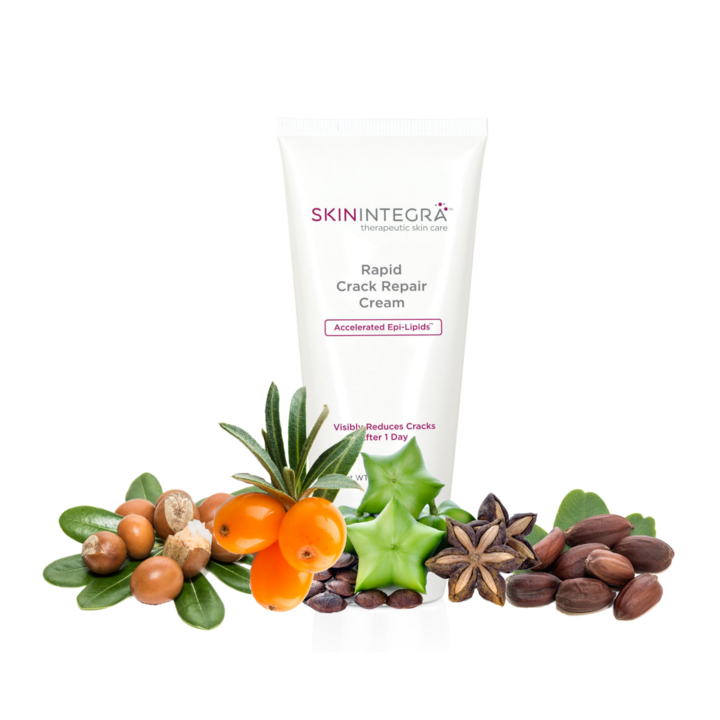 Special Discount Code: WELLNESS

 
Dry skin mitigation is achieved through effectively delivering the essential ingredients that help the skin to repair itself, unlike other creams that can be occlusive and remain only on your skin's surface.
SkinIntegra Rapid Crack Repair Cream: 
Absorbs in Minutes

Works on chronic & acute skin conditions 

Is fragrance-free, paraben-free, petrolatum-free 

Was developed and tested with podiatrists & dermatologists
Use of this rapid repair cream is suitable for the general population - not only people living with diabetes - and has also been validated for use on pets!
SkinIntegra Rapid Crack Repair Cream is Clinically Tested for Optimal Results
Clinically tested for chronic and acute skin damage, SkinIntegra Rapid Crack Repair Cream is designed to ease your dry and cracked skin after frequent hand washes, something that will prove very helpful given the current climate of extra handwashing as we steer our way through the Coronavirus crisis. 





Special Discount Code: 

WELLNESS
 
It promotes effective healing in compromised skin and its efficacy is confirmed by professionals and consumers alike! Consumers even report positive results in mild eczema and psoriasis-prone skin. This product is tested and confirmed to have antifungal & broad antimicrobial benefits. 
SkinIntegra's patent-pending formula combines urea with rich natural oils such as Sacha Inchi Oil, Sea Buckthorn Oil, and Jojoba Oil, to help soften and smooth rough patches and tough calluses.
 "Our consumers have told us that our product also offers the following additional benefits:"- SkinIntegra:
Spot treatment for acne

Moisturization

Skin conditioning

Works on animal skin for dry patches and ulcers 
"We offer products through healthcare professionals, e-commerce, and distributors. The mission is to build the proper skincare awareness among physicians and influencers with an integrated approach, utilizing raw materials, skin bio-physiology, and marketing knowledge to educate consumers on the benefits of our formula. We have received many powerful descriptions such as 'magic', 'miracle', 'works better than prescription', and 'worth its weight in gold'. Consumers say, 'FINALLY SOMETHING WORKS!'"- SkinIntegra
 
* In partnership with our friends at 

SkinIntegra

 

* 

Photo courtesy of 

SkinIntegra
* The information available on ewellnessmag.com, including text, graphics, and other materials are for informational purposes only. Reliance on any information in ewellnessmag.com is at the user's own risk. Sponsored product placement may appear in the article. The visitor of this website acknowledges that the information available on or through ewellnessmag.com is not and is not intended to be a substitute for professional medical advice. Copyright © 2020 Brawo Press, Inc. All rights reserved.
---