Article
Healthy Greens Matter
As Spring works its way toward us, it can often spark a change in mentality around health matters. For many of us, it can motivate toward a better body and overall health to help us make the most of summertime and just generally improve our energy levels. 


 
No one wants to be unwell at any time, particularly over spring and summer when the bright days are just calling for you to get out and about! In terms of boosting your health, there is no doubt about it, eating your greens matters. 
Green Foods
Eating your greens may sound like a highly mundane task but it needn't be. Green foods just need a bit more imagination and creativity so that they blend well with your meals. You don't need to just take a few limp green leaves out of that plastic bag you just bought at the supermarket, think about how you can create more color on your dinner plate for flavor as well as nutritional goodness! 
Green foods are far too nutritionally superior to be dismissed. And if you do find it tricky to get your quota for the day, a blended green smoothie can be a fast and effective way to ensure you don't miss out. 
Here are just a few benefits of greens!  
Green foods are packed full of vitamins, minerals, antioxidants, and phytochemicals. These foods can offer a protective and preventative effect from chronic conditions and diseases such as cardiovascular disease. Green foods are great for your heart; some studies show that they can lower the risk of heart disease by 16% when eaten daily! 

Green foods can help to reduce inflammation within the body caused by oxidative stress. Free radicals are extremely harmful to health, they damage the body's cells, contribute to aging, and overwhelm the body's natural function to heal and repair. Green foods help to balance your body for better health, regeneration, and repair. 
Eating your greens maybe even more important than previously thought, with the discovery that an immune cell population essential for intestinal health could be controlled by leafy greens in your diet. The immune cells, named innate lymphoid cells, are found in the lining of the digestive system and protect the body from 'bad bacteria in the intestine. They are also believed to play an important role in controlling food allergies, inflammatory diseases, and obesity, and may even prevent the development of bowel cancers.
As a general guideline, U.S. Preventative Medicine recommends filling half of your plate with fruits and vegetables at every meal. 
It sounds so simple and easy to improve your overall health by boosting your intake of dark green leafy vegetables. However, many people don't eat a balanced diet. This is probably largely due to modern living, lifestyle changes, the increase of convenience foods, and the methods used to prepare and store food. 
Many people may think that it is more costly to "go green" and eat more fruit and vegetables, but it is quite the opposite! The main thing to always consider with nutrition is the quality of what you're putting into your body. In the case of convenience and processed foods- yes, they may often save you some money but the loss of nutrient density can be costly to your health! 
A Labor of Love! 
For those who find it tough to eat as many veggies as they should, there are other options for boosting your green intake, including the use of nutrient-dense foods like 

PINES Wheat Grass.

 
PINES Wheat Grass is a labor of love. Two young pioneering men in the 1970's set out to provide the finest green superfood products to make the world a healthier place. Not only did they realize their dream, but they have also grown their company to legendary status.
Because of their deep passion for the planet and wildlife, PINES made it a priority to become the only true farm-to-table greens producer. Their 100% Vegan facilities are unmatched, and they are incredibly proud to be the only green superfoods sustainable producer that farms with natural rain—NOT groundwater through irrigation!
Pines coined the term "green superfood' nearly 50 years ago with Pines Wheat Grass, the first green superfood in the natural food marketplace.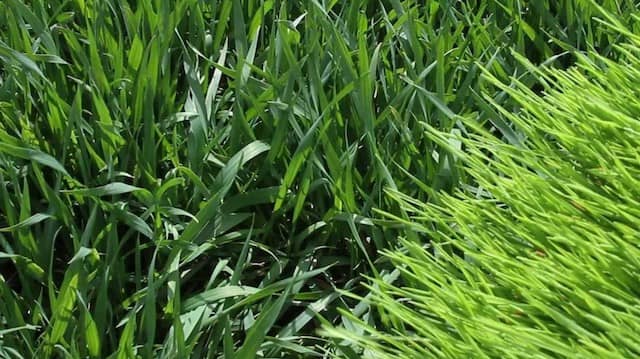 Wheat Grass Tablets
Wheatgrass contains a powerful combination of nutrients that are very beneficial to your health. It has many therapeutic benefits and is known as complete nourishment.
"We offer a line of super green products that contain the widest and most naturally concentrated spectrum of vitamins and minerals found in any vegetable, as well as additional nutrients. For example, one rounded teaspoonful of PINES Wheat Grass powder, mixed in water or juice, provides the same amount of nutrition as a serving of deep-green, leafy vegetables. Seven wheatgrass tablets will do the same"- Pines
​


The extensive combination of vitamins and nutrients may make wheatgrass an exceptional choice to enhance your well-being. Wheatgrass has antioxidant, antibacterial, and anti-inflammatory properties.
PINES Wheatgrass Tablets are an incredibly convenient, surprisingly economical way to make sure you eat green vegetables every day! Pines Wheat Grass tablets are Certified Organic and Non-GMO Project Verified. 
PINES Wheat Grass is nutritionally equivalent to a spinach salad but much more concentrated. Seven tablets, or one teaspoon of powder, will provide approximately the same nutrition as a serving of spinach (based on a 50-gram serving).

"PINES Wheatgrass Tablets are our most popular product, and this is our most economical size. Just one bottle automatically qualifies your order for the first level of volume discounts!"- Pines 
Mighty Greens Superfood blends
Mighty Greens is a great-tasting, dark green food that you can mix with water or juice, or add to just about any recipe. 

​


It's a simple and effective nutrient-dense, dark green blend of organic wheatgrass and organic alfalfa combined with other nutrient-dense superfoods. 
Simple and organic ingredients include wheatgrass, alfalfa leaf, kale, and hemp protein. 


 
Servings: 28 (about a one month supply)

Size: 8 oz

1 serving = 1 tablespoon
Kids love the taste of Mighty Greens, adults do too; this makes the kit a great family option for better health! 
"If you use a superfood blend, compare the nutrition facts panel and serving size with any product from Pines. You will find that purchasing our single ingredient nutrient-dense green superfoods direct from our farm provides much more nutrition per gram. That means more servings per container at a lower cost per serving"- Pines 
Pines are Serious about being Environmentally Friendly!
Micro-plastics is another reason Pines still packages in amber glass bottles with special metal caps that allow you to remove the oxygen from each bottle. 
It is already well documented that green superfoods in plastic tubs or paper packets quickly lose nutrition and color compared to the oxygen-free, amber-glass bottles with special metal caps used by Pines and Cerophyl for the last 90 years. Removing the oxygen prevents oxidation, which causes a loss of color as well as all-important nutritional value. 
"Using Pines' Certified Organic, Non-GMO Project Verified products in oxygen-free, amber-glass bottles instead of products in plastic avoids adding more micro-plastics to your body and the bodies of your family members, including the unborn. You are also helping prevent more plastic pollution in our planet's oceans and landfills. Plastic tubs can be recycled only once. After that, the plastic is around for hundreds of years, shedding more micro-particles each day"- Pines 
The level of pure quality of Pines products is never compromised within the entire value chain. The result is the finest green superfoods on the market at the lowest cost per serving. Join the PINES Wheat Grass People family!
* In partnership with our friends at PINES * Photos courtesy of PINES
* The information available on ewellnessmag.com, including text, graphics, and other materials are for informational purposes only. Reliance on any information in ewellnessmag.com is at the user's own risk. Sponsored product placement may appear in the article. The visitor of this website acknowledges that the information available on or through ewellnessmag.com is not and is not intended to be a substitute for professional medical advice. Copyright © 2021 Brawo Press, Inc. All rights reserved.
---