Article
Understanding Natural Good Fats!
The foods that we consume can have a multitude of benefits on our health. Ultimately, how and what you eat is a choice, and often, we need to make the choice every day about what we put into our body.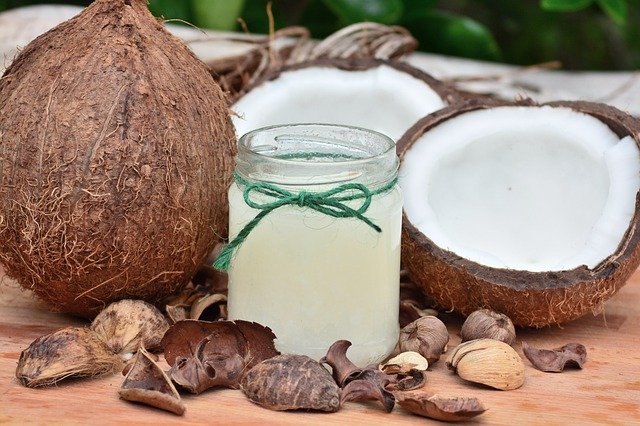 We cannot run on toxicity, preservatives, and additives. It is these very things that deplete the food that we eat of its natural goodness! Okay, so we may find it increasingly difficult to eat well within a world with so much temptation for the "not so good" stuff, but we can choose how frequently we throw caution to the wind when we are tempted into eating the many comfort and convenience foods that line our path. 
Food energizes us, fuels us, and enables our body to function at its optimal level. It is also something that we should truly enjoy, there's nothing worse than force-feeding yourself something that tastes horrific and is unsatisfying. You can have the best of both worlds when you focus on a balanced diet that is natural and nutritious most of the time! 
It is also worth noting that many conveniences and processed foods can become addictive over time. Sugary stuff is addictive because of the super-quick high and energy it gives you, but the truth of the matter is that your body needs to work harder to stabilize itself after a sugar rush. Type 2 Diabetes is far more common now than ever before but it can be managed through a better diet. The same goes for your heart and brain health, immune, digestive and hormonal function, and overall wellbeing. 
Putting Things Right
It is never too late to adjust your nutrition and daily diet. Small changes that are implemented will help you to function better, and once you begin seeing and feeling the results of your efforts, you will be more inclined to continue and go one step further! 
Here are a few tips for you! 
Go natural as often as possible. This means eating food in a more natural or raw state. Fill your plate with more salad and veg, and substitute sugar cravings with fresh fruit which is high in natural sugars. Berries and cherries are great for sweetening up a bland-looking dessert and making it look more appealing! 

Cut down on all the hidden sugars (fats and salt too!) that appear in many ready meals, energy bars, and soft drinks. You can get creative with summery drinks by using sparkling mineral water and adding a fruit infusion for instance. 

Think about how you cook and prepare your food. How often do you cook a meal from scratch? Try to avoid being too reliant on frozen foods for your dinner. Even with a busy lifestyle, you can focus on managing your time a little better and prepping ingredients beforehand. 
Get interested in food! Try different recipes, speak to neighbors, work colleagues, family and friends and get some ideas. The possibilities are endless! Sometimes you just need to apply some passion! 
Hopefully, these tips can set you on your way! Cocofly shares a great passion for natural foods, namely coconut health foods! There are so many products in the health world that a natural coconut-based because it is so good for you and versatile!  
The Cocofly Life 
Cocofly is not just a leading coconut health food and drinks brand. Cocofly is a way of life. At the heart of Cocofly lies a philosophy that involves nurturing your body from within and staying active to get the most enjoyment out of life and the world around you. 
"The philosophy rests on the belief that physical health is the foundation of a healthy mental state. A nutrient-rich diet can help your body "optimize" and operate itself most efficiently. With a healthy mind and body comes a curiosity about the world around you and a get-up-and-go attitude that springs you out of bed in the morning and keeps you motivated throughout the day"- Cocofly 
Put simply, explore, discover and experience life to the fullest thanks to the nutrition you are consuming to nourish your body. 
Cocofly Specialize in Premium Coconut Products 
Cocofly's product range focuses on leveraging the goodness of the coconut as an integral part of your daily eating habits. 
The coconut itself is a superfood, packed with vitamins and minerals as well as healthy fats that do wonders for your body, both inside and out. 

From coconut water to on-the-go snacks and cooking ingredients, Cocofly's unique product range fits perfectly with the health-conscious consumer of today who wants to provide themselves and their families with a nutrient-rich diet, every day.
Desiccated Coconut  
Cocofly's desiccated coconut is finely grated and dried coconut flesh from the highest quality coconuts. This health food will add abundant flavor to any meal or snack you are preparing. Here are some ideas for you!
Desiccated coconut can be used as a meat substitute for vegan dishes in meatloaf, meatballs, kebabs, and even spaghetti Bolognese! 

Desiccated coconut can be used in baking cookies, pies, cakes, try them in homemade energy bars too! 

You can add a handful of desiccated coconut to breakfast cereals, porridge, or yogurt to give you longer burning energy. It can also keep you feeling full and energized throughout the day. 

You can add desiccated coconut to vegetable stir-fries to add a bit of "weight" to the dish, especially if this is part of a completely vegetarian meal. 

You can add desiccated coconut to Asian and Caribbean curries to give it more coconut flavor!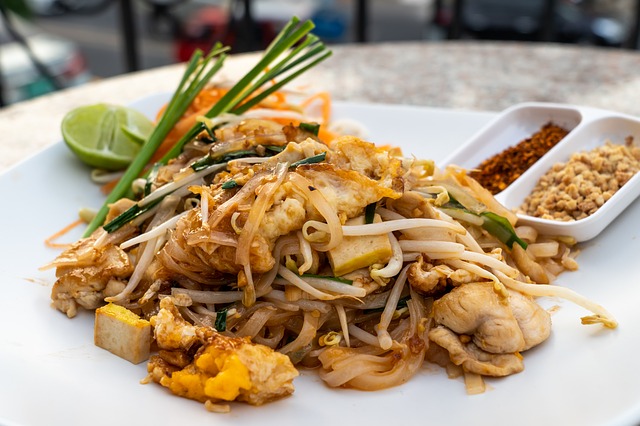 And the best thing…you can enjoy Cocofly's Desiccated Coconut, again and again, thanks to its re-sealable packaging that retains freshness for longer!
Shelf Life: 12 months
Net Volume: 200g
Ingredient and nutritional info:
Ingredient: Desiccated Coconut 
Nutritional info (per 100g): Energy 606kcal Total Fat 44g Saturated Fat 41g Cholesterol 0mg Total Carbohydrates 44g Sugar 5g Dietary Fibre 20g Protein 8g Calcium 17mg Iron 3mg (approx values)
Extra Virgin Coconut Oil
The coconut has been revered in India since the beginning of Ayurveda and even before. It is fast becoming known as "The Mother of all Oils". As mentioned above, it is keto-friendly, and many people that have shifted to a keto diet use Coconut Oil as a significant part of their nutrition program. Here's a little more info!
Extra Virgin Coconut Oil is highly versatile and nutritious. It contains medium-chain fatty acids (also known as MCTs) that are noted for a string of benefits upon your overall health- in particular, heart and brain health and helping to manage or control Type 2 Diabetes. 

Coconut Oil is one of the highest MCT oils and naturally high in 'good fats'. 

It is anti-viral, anti-bacterial, anti-fungal, and anti-inflammatory. It's a great healing and protective oil! 

It's high in fiber, which can help to promote a healthy gut. 
Cocofly's Extra Virgin Coconut Oil is nutrient-rich, fragrant, and silky smooth, Cocofly's Extra Virgin Coconut Oil is ideal for salads, smoothies, and all kinds of cooking. As a bonus, it can also be used on the hair, skin, and body to nourish and protect.
Coconut Oil has a multitude of potential uses, taking care of both the inside and outside of your body.
Here are a few more ideas for you:
You can add it to your coffee to make a 'bulletproof coffee'. 

Spread it on toast (use it as 'Vegan butter').  

Blend it into smoothies and as a substitute for regular cooking oil. 

Use it as a moisturizer for skin as well as hair and as a make-up remover. 

You can oil pull to clean your teeth. Toothpaste and Whitening treatments are now including coconut oil into their blend. Coconut oil is kind to your gums and can help promote dental health. 
Shelf Life: 18 months
Net Volume: 250ml 
Ingredient and nutritional info:
Ingredients: Coconut Oil. 
Nutritional info (per 100ml): Energy 899kcal Total Fat 100g Saturated Fat 93g Trans Fat 0g Monounsaturated Fat 6g Polyunsaturated Fat 1g Cholesterol 0mg Total Carbohydrates 0g Sugar 0g Protein 0g (approx values)
Cocofly is run by a young and dynamic team that each embraces the Cocofly Life in their unique ways. From culinary experiments to adventure travel to marathons and triathlons; the team gets out there and lives life to the full, powered by the goodness of Cocofly! 
Cocofly is healthy living, in a nutshell! You too can embrace the Cocofly ethos, which is: "Nourish from within. Stay active. Live the Cocofly Life". 
 
* In partnership with our friends at Cocofly * Photo courtesy of Cocofly
* The information available on ewellnessmag.com, including text, graphics, and other materials are for informational purposes only. Reliance on any information in ewellnessmag.com is at the user's own risk. Sponsored product placement may appear in the article. The visitor of this website acknowledges that the information available on or through ewellnessmag.com is not and is not intended to be a substitute for professional medical advice. Copyright © 2021 Brawo Press, Inc. All rights reserved.
---