Article
Healthy, Clean Skin
The world is still reeling from the effects of Covid-19 and the pandemic has heightened our awareness of cleanliness, space, and overall health. However damaging it has been thus far, we need to look at the positive aspects of it. And these relate to making us all a bit more aware of how we clean our living and workspaces, how closely we interact with others, and how we conduct a healthy personal hygiene regimen. 

It's not to say we didn't focus on cleanliness, hygiene, and sanitizing before, it's simply that the virus has brought home how modern living makes us so interconnected with each other, and with that comes the responsibility of looking after our health as well as minimizing risk to other people. 
The uptake of sanitizers throughout this pandemic has sky-rocketed. These may have been quite harsh on the skin as many would need to contain around 60-70% alcohol to make them effective. And so a surge in moisturizers and skin protection ensues to heal broken, red skin caused by high alcohol sanitizers! 
Protecting Skin and Healing 
It's a must that we keep things clean and hygienic, but it is also a must that we choose the right products to heal and protect our skin.
Here are a few ways you can look after your skin! 
Don't overdo it! Naturally, a pandemic such as this may cause many of us to panic and feel overwhelmed by the constant message of sanitizing and cleaning. However, overuse of certain products that are simply too harsh and abrasive on the skin can cause red, inflamed, and broken skin. A good way to perhaps manage the use of such products is to always ensure you have a moisturizer at hand to protect and replenish the natural oils of the skin, and also watch for cleansing products that are more suitable for frequent use. 

Essential Oils! Essential oils can be helpful especially if you have sensitive skin. Lavender in particular is very calming and soothing on the skin. Chamomile and Calendula also have healing and soothing properties. Try adding a few drops to your bath or moisture cream (for hands or body). 

Wet wipes can be highly effective for living and workspaces, as well as for your car or when you are on your daily commute. Alternating between wet wipes and sanitizer can help give your skin the break it needs. Look for wet wipes that work well for cleansing and sanitizing as well as moisture balance. 
The good news is that things are gradually easing around the world in terms of keeping the pandemic under control. But this doesn't mean we should all get too comfortable and complacent! It is through healthy and hygienic spaces and watching after our protocols that we can keep moving forward to better times ahead.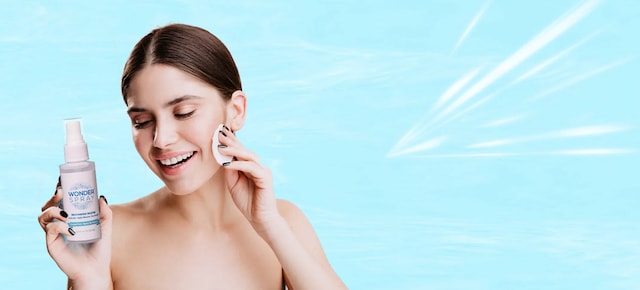 Wonder Spray is here to help with their solutions for cleansing and sanitizing- for living spaces and the body! 
Wonder Spray LLC.

 is a major distributor of HOCL-based disinfectants and sanitizers, including a wide range of industry-specific electrochemically engineered solutions that precisely mimic the HOCL produced inside the human body. 
The company's products set the gold standard for efficacy and have been proven pure and stable through third-party laboratory-tested reviews. Wonder Spray's product line includes a wide range of topical first aid and skin products, mask refresh spray, wound cleansing products, sanitizers, and office/public space foggers and disinfectant solutions.
"We recently initiated a program with Wonder Spray selling foggers for disinfection and deodorizing. The active ingredient in wonder Spray – HOCL – is on the EPA list of products for use against coronavirus and we are currently registering Wonder Spray."- Wonder Spray, LLC
Wonder Spray is EPA Registered (COVID-19 list N) for Disinfecting & Sanitizing and uses hypochlorous acid (HOCL). Wonder Spray is the most powerful yet safest product for Disinfecting & Sanitizing. Wonder Spray is also a very effective skin care product and is useful for a long list of ailments. It is powerful, safe, and nontoxic.
Why Makes HOCL so Important? 
"EPA expects all products on List N to kill the coronavirus SARS-CoV-2 (COVID-19) when used according to the label directions. Wonder Spray uses a stabilized form of Hypochlorous Acid (HOCL) disinfectant, its purity validated by third-party labs and tested for stability over extended shelf life"- Wonder Spray, LLC
The approval comes as demand for sanitizers and disinfectants continues due to the COVID-19 pandemic. 
HOCL breaks down into ordinary saltwater in minutes, so no rinsing is needed. 

HOCL, also known as Hypochlorous Acid, is naturally produced by the human body's disease-fighting white blood cells. 
Here is some more info on Wonder Spray! 
Wonder Spray's electrochemically engineered pure HOCI products mimic the HOCL produced inside the human body. The process remains the only scalable manufacturing technology that can produce a pure and stable form of this disinfectant that contains no Hypochlorite (Bleach), no alcohol, no ammonia and has no other harmful contaminants, additives, or buffers. 
The result is a remarkably effective pathogen-killing HOCL that is used in a range of products for the cleaning, sanitizing, and disinfecting of homes, businesses, and public spaces.
"HOCL is all-natural and is what our white blood cells use to kill pathogens - all of the - bacteria, virus, yeast, mold, spores, fungus, and even prions. HOCL is 100 times more powerful than bleach as a disinfectant, and yet it is entirely safe and non-toxic to human tissue. We are currently filing patents for a variety of ailments including upper repository ailments (cold, flu, pneumonia and allergies), gingivitis and sepsis"- Wonder Spray LLC
Wonder Spray comes in 2 ounces and 8-ounce spray bottles. They also have a nebulizer that can be used for allergy relief and fighting off a cold, sore throat, and the flu. 
Wonder Spray has also developed Wonder Spray Wipes! These are ideal for cleansing surfaces or can offer another option for convenient and effective sanitization.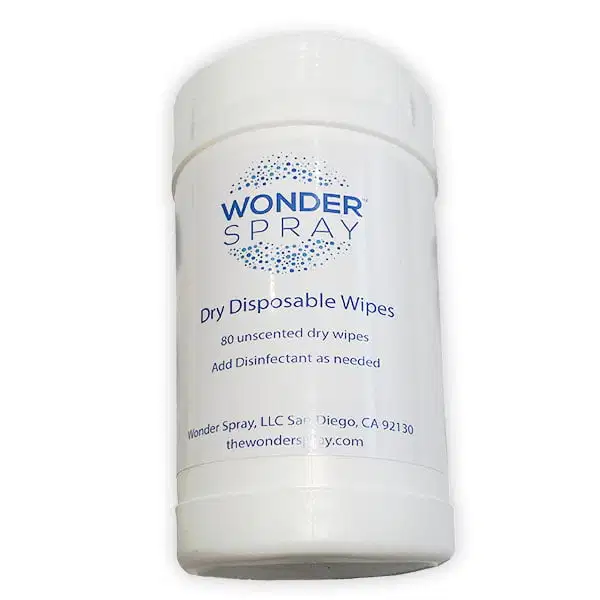 Here are some more benefits for Wonder Spray Wipes:  
• Use wet or dry: simply wet with water or with wonder spray for a natural wipe. Ideal for sensitive areas and to help prevent diaper rash.
• Chemical-free: 100% pure cotton dry wipes for your baby's sensitive skin. No chemicals, additives, preservatives, or fragrances. 
• Naturally biodegradable and vegan friendly.
• Multi-purpose & versatile: use for any purpose, including diaper changes, mealtime, nursing, or for runny noses and drool.
• Travel friendly: for both at home and on the go. (Dispose of after use to avoid keeping dirty washcloths in your diaper bag!) 
• 80 dry wipes in a canister. 
"If the home is where the heart is, why do we use toxic cleaners? It's time to change that. Make Wonder Spray a part of your daily cleaning routine and feel cleaner, healthier, and more eco-friendly in your home"- Wonder Spray LLC.
* In partnership with our friends at Wonder Spray* Photos courtesy of Wonder Spray
* The information available on ewellnessmag.com, including text, graphics, and other materials are for informational purposes only. Reliance on any information in ewellnessmag.com is at the user's own risk. Sponsored product placement may appear in the article. The visitor of this website acknowledges that the information available on or through ewellnessmag.com is not and is not intended to be a substitute for professional medical advice. Copyright © 2021 Brawo Press, Inc. All rights reserved.
---