Article
Healing your Health
Health is about healing. Our body has so much to cope with and contend with daily and it is often the absence of healing and recovery that pushes a body to the precipice of its limits.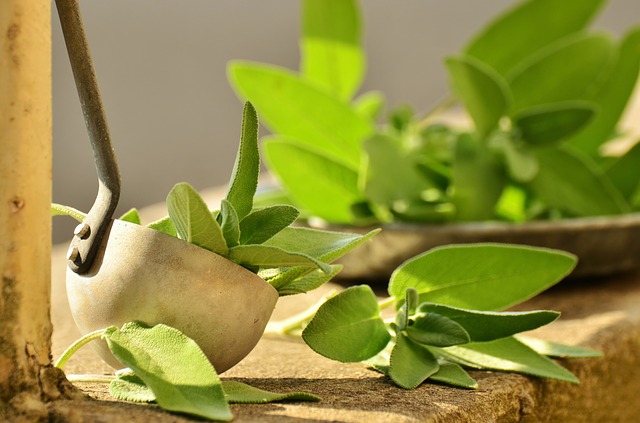 Any focus on health should always include a plan or strategy for healing and recovery. This may take the form of remedial therapies such as massage or restorative yoga. We know that excess stress causes imbalances and inflammation within the body; and so any steps we can take to counteract these can prove beneficial for our physical, mental, and emotional wellbeing.
Balance and equilibrium
Healing your body requires you to focus on balance and equilibrium. Remember, stress and anxiety are one of the biggest culprits for aging you, not just externally in the form of wrinkles or dark circles beneath your eyes, but internally. Stress and anxiety greatly affect hormonal balance and cellular function. Poor hormonal balance can exacerbate stress, and a poor cellular function will leave you feeling lethargic and more prone to illness.
Numerous remedies can help to combat stress, fatigue, and anxiety. Many of these are plant-based and have been used for medicinal purposes since ancient times. The main takeaway is that plants and herbs can help heal your body. 
Plants That Heal
Science has shown us for decades that plants are essential for optimal health and healing. As mentioned earlier, plants have been used for thousands of years as medicine. Our bodies need the phytonutrients found in plants to repair the damage, keep the body working properly, decrease inflammation, and produce antioxidants to help eliminate free radicals that can cause disease. Here are some natural plant remedies that can be incredibly helpful to have at hand: 
Aloe Vera. Aloe Vera has many healing properties. Many people use the gel of the Aloe Vera plant to cool a burn or reduce redness/inflammation on the skin. It can also prove helpful to improve your digestive function when consumed in the form of a health supplement/drink. 

Echinacea. Echinacea tends to become increasingly popular around the winter season as it can help boost immune function and may protect you from winter bugs and infections. 

Ashwagandha. This plant remedy is not commonly known, however, it is gaining weight in the health world for its ability to help with anxiety, stress, and fatigue. It is normally consumed as a tea or extract.

Hemp.

 The hemp plant is becoming more and more popular in providing recovery and healing. Many of the compounds found in the hemp plant can help reduce stress and anxiety, reduce chronic inflammation, improve sleep, and provide pain relief. The compound that is most responsible for these benefits is Cannabidiol; this is better known as CBD. 

What exactly is CBD and should you take it? 
CBD is a major compound produced by the hemp plant. It is extracted from the flowers and leaves in the form of an oil. 
When CBD is taken, it mimics compounds that all mammals produce called endocannabinoids. Endocannabinoids are neurotransmitters that are produced by the nervous system in response to different states of health and environmental factors. These neurotransmitters interact with neuroreceptors found on the surface of all cells throughout our bodies. Their jobs are to tell our cells to adjust activities.
Research has shown that CBD has positive support for mental and emotional stability. CBD affects the neurotransmitters that stimulate the uptake of serotonin in the brain. Serotonin is often referred to as the "happy molecule" because of its ability to improve mood.  
CBD can be used in several ways, ranging from topical lotions and salves to oil tinctures, pills, and gummies. The most effective and quickest way to get CBD into your system is with a CBD Oil Tincture (or dropper). Naked Warrior Recovery specializes in products such as these, as a brand, they believe in enhanced performance through healing and recovery. 
Performance through Recovery
NW Recovery was created with a clear initiative: to develop premium products to support physical and mental recovery through innovation and excellence.
"Our dedication to product quality stems from our founder's journey as a 26 year Navy SEAL veteran. Our standards for quality and effectiveness are carried over from a lifetime of service in elite Unconventional Special Operations Teams to a small unconventional company dedicated to the recovery of veterans, first responders, and athletes. We know the only way to perform at our highest potential is to allow our bodies and minds the opportunity to recover."- Naked Warrior Recovery
Here are two products from the Naked Warrior Recovery Range: NW-Recovery Orange CBD Tincture and Navy Seal Super Greens
Naked Warrior Recovery Orange CBD tincture 
Naked Warrior has some of the highest Premium quality CBD on the market. Every batch of oil is tested multiple times to ensure there are no toxins, molds, or heavy metals (discovered by FDA spot check) that can be found in other CBD oil products on the market.
Naked Warrior Recovery Orange Tincture is easy to take. Just fill the dropper and squirt it under your tongue and hold it, or swish it around in your mouth for about 60 seconds. Each dropper contains 45mg of CBD. 


"We use broad-spectrum oil so you get the benefits of the naturally occurring components of the hemp plant working together with the CBD to create what is called the entourage effect. When you take CBD from Naked Warrior Recovery, you are truly receiving all of the benefits the hemp plant has to offer"- Naked Warrior Recovery 
Most people feel a slight relief of stress and anxiety in just a few minutes after taking it. 
Super Greens
CBD is essential to relieve stress/anxiety, pain relief, and reduce chronic inflammation. It can help you to sleep better also. 
However, the body benefits from the healing power of other green plants to support the joints, eliminate oxidative stress, and give you extra energy. For instance: Green plants like Kale for energy, Spirulina for weight loss and lower cholesterol, and beets to increase Nitric Oxide.  


Naked Warrior Recovery has created a Super Greens formula made of 9 superfoods to help with 5 pillars of health and performance. Here they are! 
Pillar #1 Oxidative Stress and Joint Support
Barley Grass has essential minerals and trace elements, including calcium and magnesium.

Parsley helps your body to fight against oxidative stress. Oxidative stress is linked to cancer, Alzheimer's, Parkinson's, Diabetes, Inflammatory disorders, and chronic fatigue.

Broccoli helps slow down arthritis and osteoporosis. It also contains the compound sulforaphane that has anti-cancer and anti-inflammatory properties.
Pillar #2 Energy
Kale increases iron levels to maintain all-day youthful energy. It is also full of minerals and antioxidants we need for energy, like vitamin C, vitamin B, folate, and calcium.

Pillar #3 Stress Relief
Spinach has anti-stress and depression effects as well as additional iron.

Spirulina contains an amino acid that supports the production of Serotonin. It also helps with weight loss, gut health, diabetes management, blood pressure, cholesterol, and mental health.
Pillar #4 Mental Sharpness
Beets are rich in natural chemicals that benefit the body called Nitrates. These Nitrates are converted into Nitric Oxide which is proven to support memory, focus, and regulate emotions.

Wheat Grass has a powerful supply of nutrients that are extremely useful to health by reducing inflammation, are antibacterial, and have antioxidants.  
Pillar #5 PH Balance 
There are a whole host of health conditions that occur just because the body is too acidic. Some of these conditions are Asthma, Diabetes, Gout, Kidney Disease, Heart Disease, Bloating, and Acid Reflux. By taking these two superfoods you can keep your PH levels where they need to be...
Chlorella is famously known in the health and wellness world for its number of benefits to the human body as well as its positive impact on pH balance. It has 4of 5 alkaline minerals needed to tip the scales in the right direction.

Alfalfa is filled with essential vitamins and minerals. It has antioxidant effects on the human body that helps reduce DNA damage and cell death by free radicals. It also has 2 of 5 alkaline minerals your body needs to balance itself.  
"You can get all of these nutrients filled benefits in just one scoop of Naked Warrior Recovery Super Greens every day. The powder mixes effortlessly and tastes surprisingly great. You may have tried other green drinks in the market... most of them taste like dirt and lawn clippings! Not this Super Greens mix though. You will be more than happy to start your day in 30 seconds or less with NW-Recovery Super Greens!" – Naked Warrior Recovery  
* In partnership with our friends at Naked Warrior Recovery  * Photo courtesy of Naked Warrior Recovery  
* The information available on ewellnessmag.com, including text, graphics, and other materials are for informational purposes only. Reliance on any information in ewellnessmag.com is at the user's own risk. Sponsored product placement may appear in the article. The visitor of this website acknowledges that the information available on or through ewellnessmag.com is not and is not intended to be a substitute for professional medical advice. Copyright © 2020
---